Rice and chicken is a classic combination for good reason. The versatility of this pair knows no bounds, from a simple side of steamed rice with grilled chicken all the way to a Latin American-inspired skillet of arroz con pollo, there is always bound to be a new recipe. Today, we're going to look at the ins and outs of this tried and true combo with traditional recipes and new and creative ways you can experiment with ingredients.
We'll start by showing you different cuts of chicken you can use to add different flavor elements along with different varieties of rice! However, the one thing that all of our recipe inspiration has at the center – Success® Rice. So, get your favorite rice variety ready and let's head to the kitchen.
Different Cuts of Chicken
If you don't know your tenderloins from your chicken wings, do not to worry, we've got you covered. Here are some of the most commonly found cuts of chicken that pack all kinds of flavor.
Whole Chicken: A whole chicken is essentially the entire bird with all of the cuts included and is typically roasted as part of a larger meal.
Breast & Tenderloin: Although both breast and tenderloin meats come from similar parts of the chicken, they are slightly different.
The breast meat comes from the outer muscle attached to ribs of the chicken. Chicken breast is probably the most versatile part of the chicken when it comes to cooking uses. It's perfect for stir frying, marinating and even roasting.
Tenderloin on the other hand, comes from the long strip of muscle just beneath the breast of the chicken. Slightly more tender than chicken breast, tenderloin goes very well in salads or when breaded.
Thighs: Slightly more flavorful than other parts of the chicken, thighs also go well in stir-fry along with casseroles.
Chicken Drumsticks/Wings: Chicken wings/drumsticks are often enjoyed by themselves with a nice sauce or marinade and also taste great when deep fried.
Which Rice Can I Pair with Chicken?
Rice and chicken is so versatile that you can prepare it with pretty much any rice. Of course you can't really go wrong with Success® White Rice, though if you want something fluffy and nutty to have with your chicken, try making it with Success® Brown Rice. For something with more of an aromatic flavor, why not try our Success® Basmati Rice? On the other hand, if you want your rice to have a sweeter quality, you can use Success® Jasmine Rice.
For more information on the differences between Success® Rice varieties you can learn more about them here.
Now that we've taken a deeper look at both rice and chicken, let's learn how to make some recipes!
Chicken and Rice Recipes
Stuffed Peppers
Stuffed peppers are an excellent way of combining rice and chicken. For example this Chicken Pesto Stuffed Peppers recipe which combines Success® Tri-Color Quinoa, shredded chicken and chicken broth together for a simple, yet hearty meal.
Although not strictly a stuffed pepper recipe, this spicy Chicken Avocado Salad can be adapted to be a pepper filling. This refreshing veggie-filled recipe is perfect for a hot summer's day.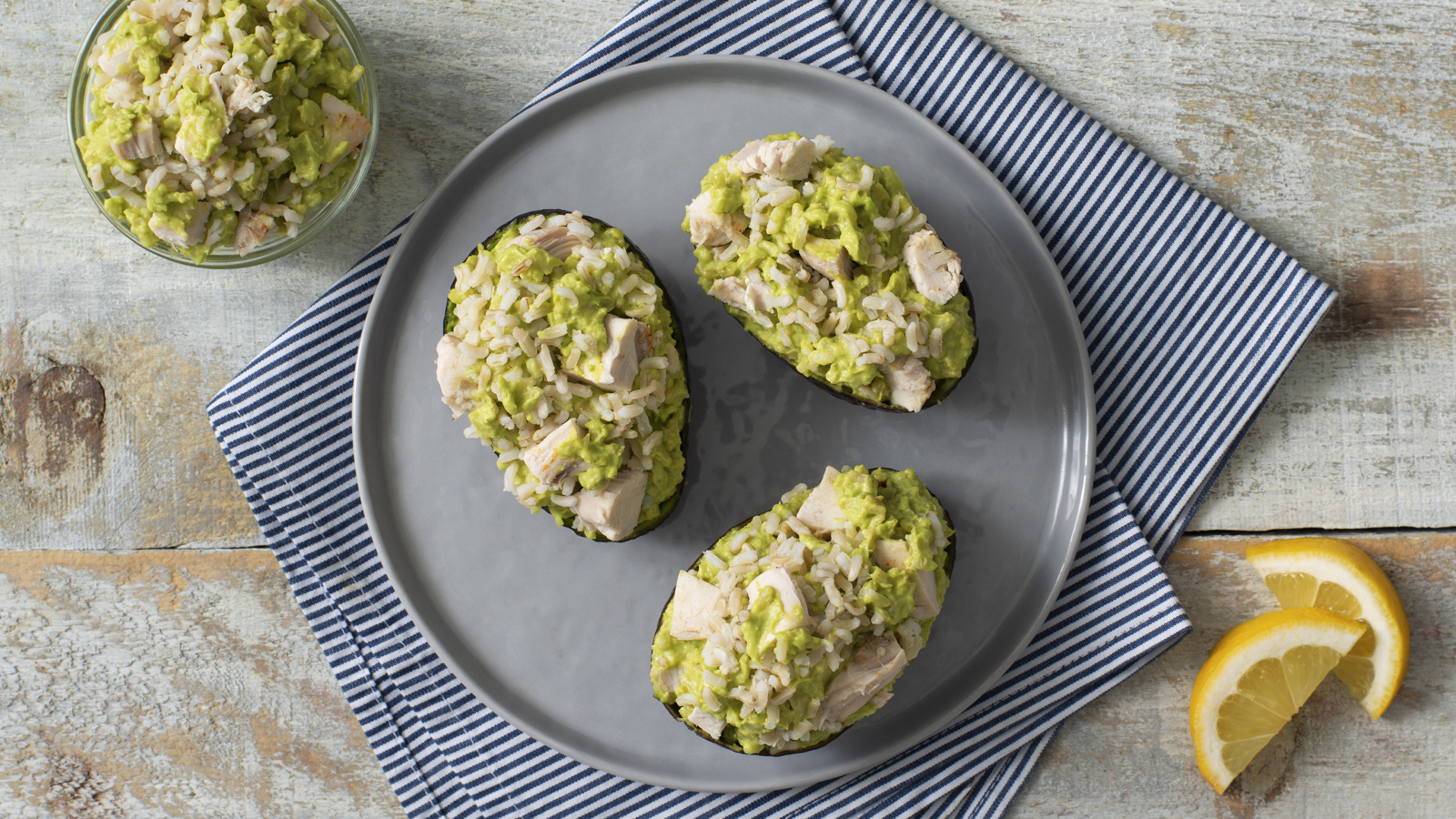 Skillet Meals
For a one pan skillet recipe, learn how to make this Santa Fe Chicken and Rice dish. This cheesy Tex-Mex recipe can be rustled up at a moment's notice and works perfectly for a quick dinner.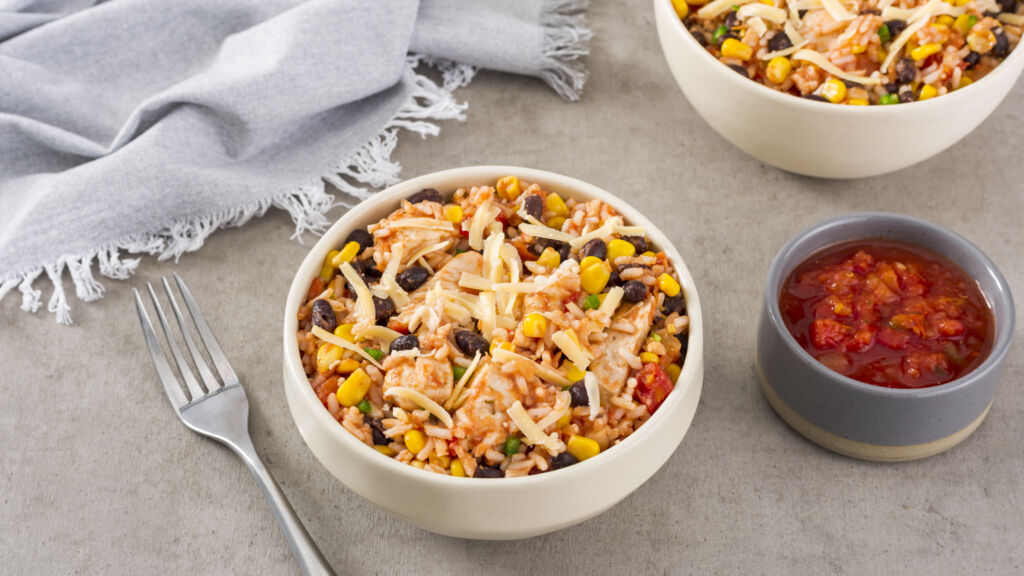 This quick-to-make Creamy Parmesan Chicken and Rice is simple to make and is good for family meals. If you want to add in some more veggies, feel free to throw in some spinach leaves.
Salad and Rice Bowls
There are also plenty of salads which also use rice and chicken. For example this Easy Chicken and Rice Salad which uses arugula along with Success® White Rice. Feel free to use your favorite dressing or vinaigrette with this hearty and delicious salad.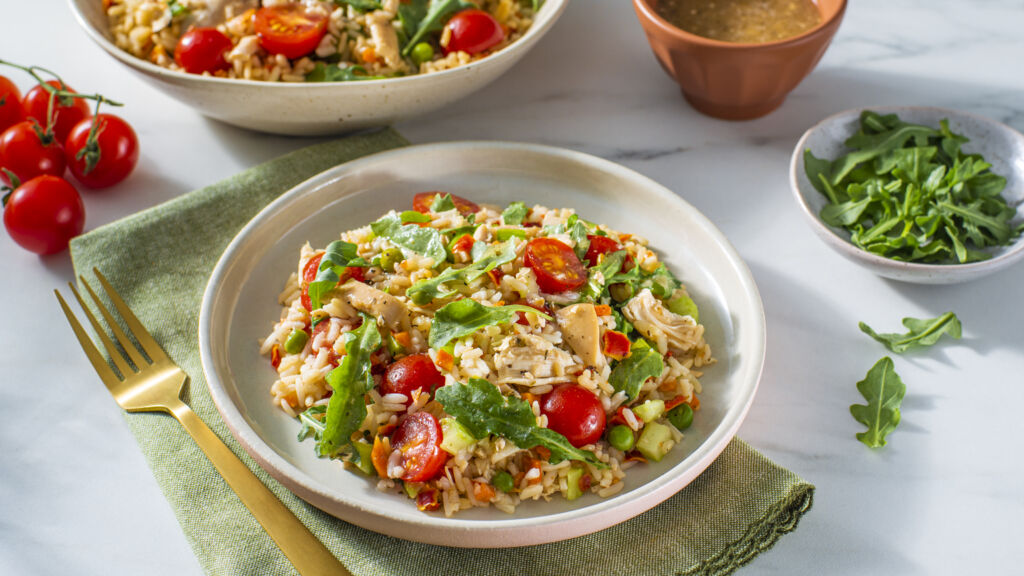 This Chicken and Quinoa Power Bowl With Tahini Caesar Dressing made with Success® Tri-Color Quinoa offers an interesting take on a traditional caesar salad with added texture and flavor. This recipe calls for kale, however feel free to swap it out for another hearty green if you prefer. For another chicken and quinoa recipe, try this Cherry, Walnut and Quinoa Chicken Salad.
This tangy BBQ Chicken Rice Bowl made with corn kernels makes a classic summer dish the whole family will love.
Casseroles and Instant Pot
An American classic Instant Pot Cheesy Buffalo Chicken Rice works perfectly for a midweek family dinner. If you want to add a bit more cheesy goodness, try sprinkling over some blue cheese or alternatively you can also use yogurt as a substitute if you don't have any cheese in the pantry.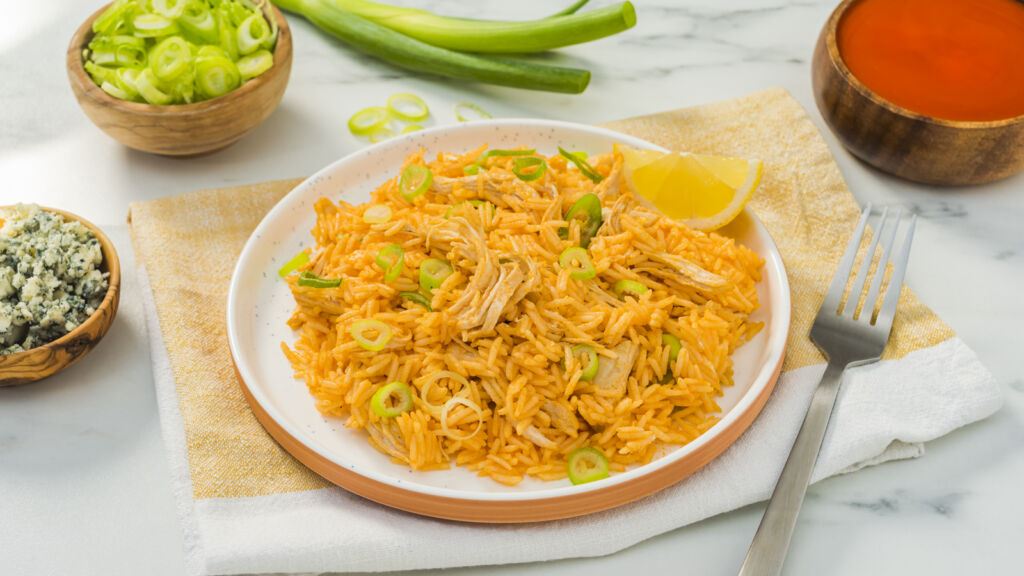 For a chicken and rice dish that can be prepared in the oven, this Easy Chicken and Rice Casserole Bake is simple yet tasty and also works well as a midweek meal.
You can also have this Home-Baked Cheesy Chicken and Broccoli With Rice made with Success® White Rice breadcrumbs ready in the oven in just 20 minutes.
Soup
For a comforting chicken and rice based soup, make this Hearty Chicken, Lentil and Rice Soup made with pre-cooked chicken, chicken broth and chopped dill.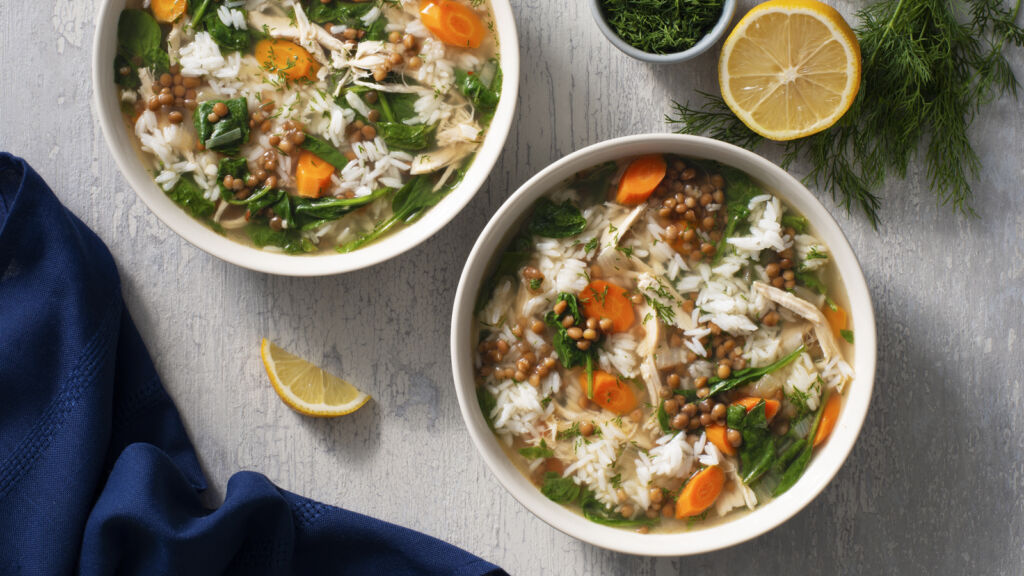 For something a bit more exotic, try this Thai Red Curry Chicken and Rice Instant Pot Soup also made in chicken broth. Although this is an instant pot recipe, you can also prepare this dish on a stove if you prefer.
International Inspiration
If you are looking for some international inspiration when preparing chicken and rice, then look no further than this takeout classic, Express Orange Chicken made with Success® Jasmine Rice.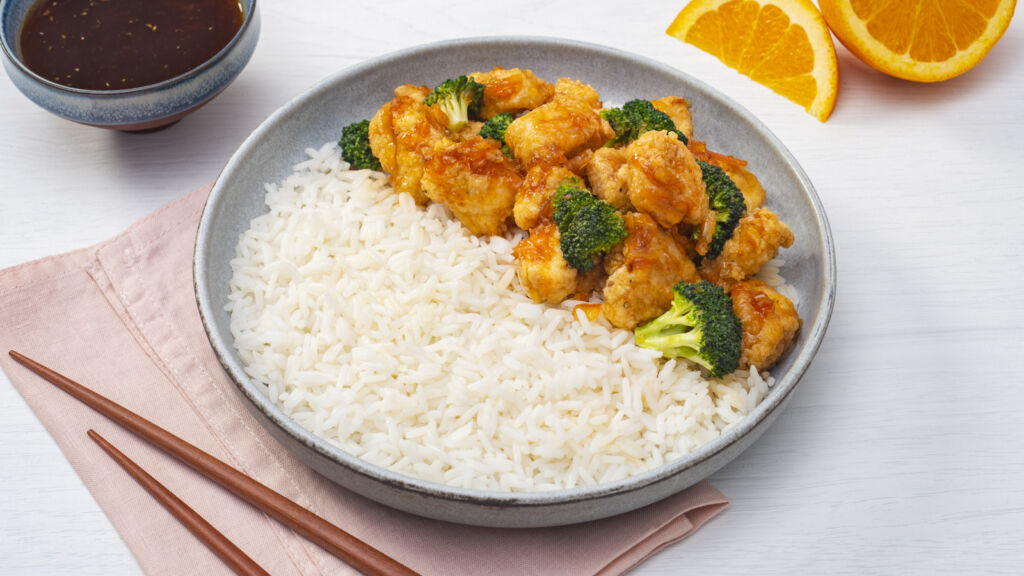 For another Asian takeout staple, learn how to make Chicken Fried Rice. This recipe can be made by stir frying Success® Jasmine Rice and chicken with either bean sprouts, water chestnuts or shredded coleslaw mix.
Moving on, we have this North African style stew, a citrus flavored Chicken Tagine Skillet made with traditional spices, Success® White Rice, black beans, corn & bell peppers and packed with veggies!
For something with an Asian-Caribbean influence, check out this Jerk Chicken Fried Rice recipe. Fans of seafood may also want to throw in some shrimp to proceedings as well. In this dish, the chicken is seasoned with a mixture of spices and peppers to really give it that Caribbean flavor. This dish is made with Success® Jasmine Rice for its fluffy texture.
Traveling on to Italy now, we have this Creamy Pesto Chicken and Rice. Typically this would be a pasta dish, however this chicken and pesto recipe tastes just as good with rice!
For more cooking tips like how to make Spanish rice and recipes, stay up to date with Success® Rice.