Rice and beans are an iconic food pair that are almost as inseparable as peanut butter and jelly. Famously used in cuisines all over the world, different varieties of rice and beans make for a powerhouse of flavor and texture. And, to top it all off, together, these two plant-based ingredients form a complete protein, so they are not only delicious but also perfect for a meat-free source of energy!
We've put together our favorite recipe ideas using Success® rice varieties and different types of beans, ensuring that your plates will be nothing short of satisfying. Let's delve into some inspiration for this dynamic duo!
Pantry Staple Combination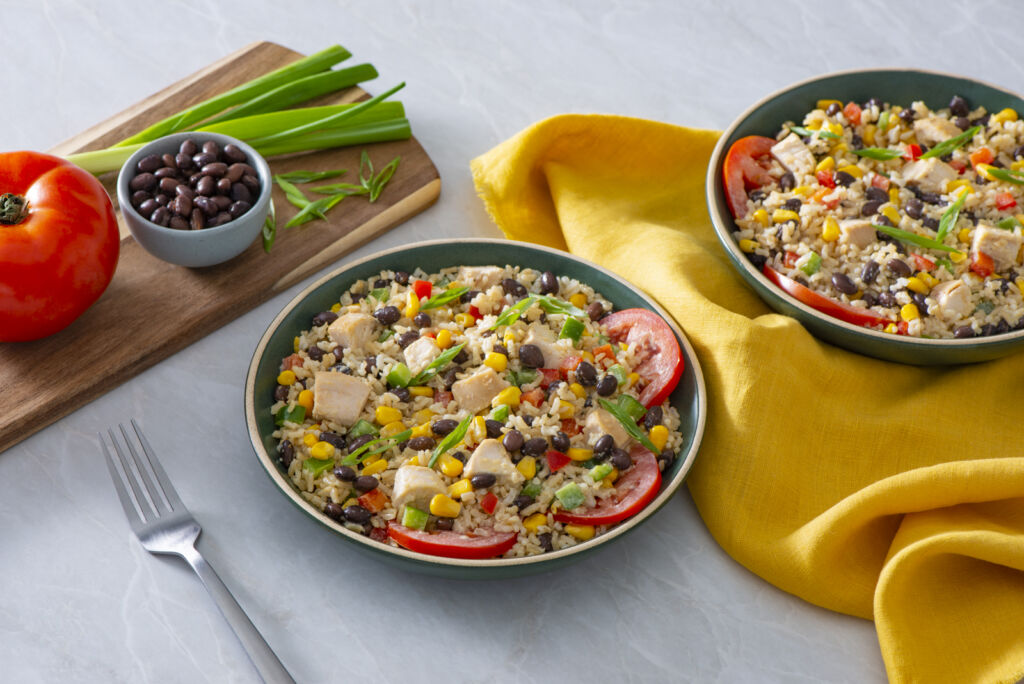 One of the very best things about this combination is that they are both pantry staples. Whether you store your beans in a can or dry, you can always guarantee a delicious and filling meal alongside Success® Rice.
When you have kitchen essentials, you have easy-to-prepare meals on hand. Looking for a quick and easy meal after a long day? Unexpected dinner guests knock on your door? There's no need to stress or run to the store just as long as you have a stocked pantry!
You can never have too many recipes in your repertoire — especially when those recipes only call for a few pantry basics. We'll take you through some of our favorites homemade warm and hearty comfort dishes featuring this dynamic duo. Let us show you just how versatile rice and beans can be!
Canned Beans vs. Dry Beans
Both dry and canned beans are considered pantry essentials. Our recipes always call for canned beans; however, preparing dry beans is not only economical, it's more simple – and perhaps more rewarding – than you may think! There are several ways to cook beans
Stovetop method: Cooking your beans over the stove is a great option, but can be quite time consuming. Simply boil a pot of water and add the beans. Depending on your bean choice, you should factor in about 45 minutes to 2 hours or more! Our suggestion is to soak your beans overnight to soften the outer layer and speed up the cooking process.
Instant Pot Beans: Speed up the cooking process by using a pressure cooker or an Instant Pot. A pressure cooker will cook beans in about an hour on the stovetop while an Instant Pot takes about 20 minutes. After cooking for 20 minutes, allow the pressure to naturally release.
Kitchen Tip: Though this guide applies to many beans, there isn't a hard and fast rule, so be sure to double check the package or the recipe for precise instruction
Different Types of Beans and Rice
We'll help you navigate the dry goods aisle like a pro and so you can choose perfect rice and beans varieties with confidence! Stock up your pantry so you'll be ready to make a hearty meal whenever the craving strikes!
Black Beans
Black beans have a sweet yet mild flavor and are prevalent in many South American countries.
Because they keep their shape, they are often found in rice salads and bowls.
Firm and meaty, they are also the most common bean in burgers! Don't forget to prepare some protein-packed patties for your next summer cookout. These Black Bean, Quinoa and Feta Burgers will be a hit at the next BBQ — for vegetarians and meat eaters alike.
Recipe Tip: For a vegan burger, you'll need to replace the egg with a different binder. Some other possibilities include flax seeds, chia seeds, cornstarch and tapioca starch. Just be sure to adjust the liquid ratio depending on the substitution.
Many countries have their own version of the perfect pairing, but let's start just south of the border with this irresistible Mexican Rice and Beans. The jalapeño peppers and chili powder give this recipe bit of a kick. If you want to take the heat up a notch, select a spicy chorizo or swap out the jalapeño for habanero.
If you're looking for something more simple without sacrificing flavor, we have a vibrant plate for any palate! Splash some color on your table (and your social media feed!) by serving up some zesty Confetti Beans and Rice with Chicken!
Red Beans
Slightly sweet, red kidneys are quite mild in flavor. Firm yet tender, these meaty beans are often found in chilis and stews because they absorb all the flavors as they simmer. From sautéed onions to the cajun seasoning, our Easy Texan Red Beans and Rice delivers a ton of flavor – and Success® White Rice will soak up every last drop! Whether you're at a picnic or around a dinner table, a Southern-style side never fails to satisfy.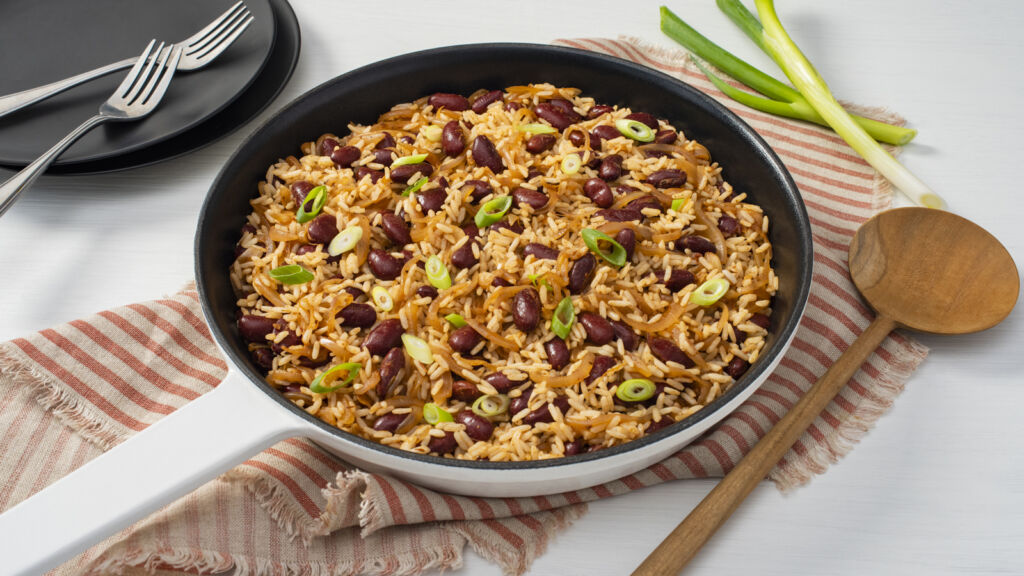 Cannellini Beans
Cannellini beans are the largest and meatiest of the white beans and are often found in stews or salads because they keep their shape. In fact, they are sometimes used in minestrone or other hearty soups like our vegetarian-friendly Kale, Bean and Rice Soup. With soups this filling, plant-based eating is a breeze!
Substitution Tip: If a recipe calls for Cannellini, you can swap in another white bean variety – just keep in mind that navy beans will give your dish a creamier texture and Great Northern Beans will add nutty notes.
Pinto Beans
Pinto beans, those light brown speckled legumes, are the most popular beans in the Americas. Earthy and nutty, these beans are quite versatile and can be found in everything from chili to burritos. This is the go-to bean when you're looking for a creamy dish – refried beans, dips, and even casseroles!
Smothered with mouthwatering melted cheese and loaded with vegetables and fluffy Success® White Rice, this decadent One-Pot Rice and Beans Casserole gets that velvety texture thanks to those pinto beans!
Black Eyed Peas
Despite their name, black-eyed peas have certainly earned a spot on this list; these beans are staples in Southern and Caribbean cuisine. WIth a strong earthy flavor, they complement other highly salted or pepper-seasoned ingredients like pork and collard greens.
Starting with a savory sofrito-like base, known as the Holy Trinity, many Cajun and Creole dishes use slow simmering to get complex flavors and both the beans and the rice absorb all those flavors. While traditional recipes typically contain meat and seafood, they won't be missed in this Vegetarian Jambalaya – those pinto beans pack plenty of protein to keep you satisfied!
Leftover Tip: Like stew, jambalaya is a great opportunity to clean out your vegetable drawer in your fridge! Just like the flavors are enhanced as Cajun and Creole dishes simmer, many vow that leftover jambalaya or gumbo is even better – so make sure to make enough for a couple meals.
With all of these bean options, you've got plenty of meal options to get creative and explore in the kitchen using Success® Rice. Make sure to tag us and show us your meal on Instagram using #ShareYourSuccess. For more recipes and meal ideas like this Spanish rice dish, visit our website.