Did you know September is #NationalRiceMonth? As if we needed an occasion to commemorate this versatile grain, what better way to celebrate than by trying the top 10 searched recipes cooked with rice.
While most of them are tried and true classics, there might be a few surprises and flavorful dishes to try your hand at and why not add your own foodie touch? Grab a box of your preferred Success® Rice variety, turn on the stove and get ready to savor some delicious rice favorites!
1. Paella
Originating in Europe, this traditional Spanish dish is globally recognized as one of the top recipes cooked with rice. This rice entrée has been reinvented with all kinds of ingredients for delicious flavors in every preparation.
What doesn't change from one variety to the other is how rice is cooked in stock. Although it is optional, for authentic taste and color, it is recommended to infuse broth with saffron threads.Try this Seafood Paella recipe with Success® White Rice for an everyday dish that won't disappoint!
2. Fried Rice
Speaking of classics, fried rice is without a doubt an ultimate family favorite. There are so many variations of this Asian delicacy that there is no true fried rice recipe. It can be customized with a wide array of mix-ins and completely switched up when using different proteins like seafood, chicken, beef, turkey, tofu… you name it!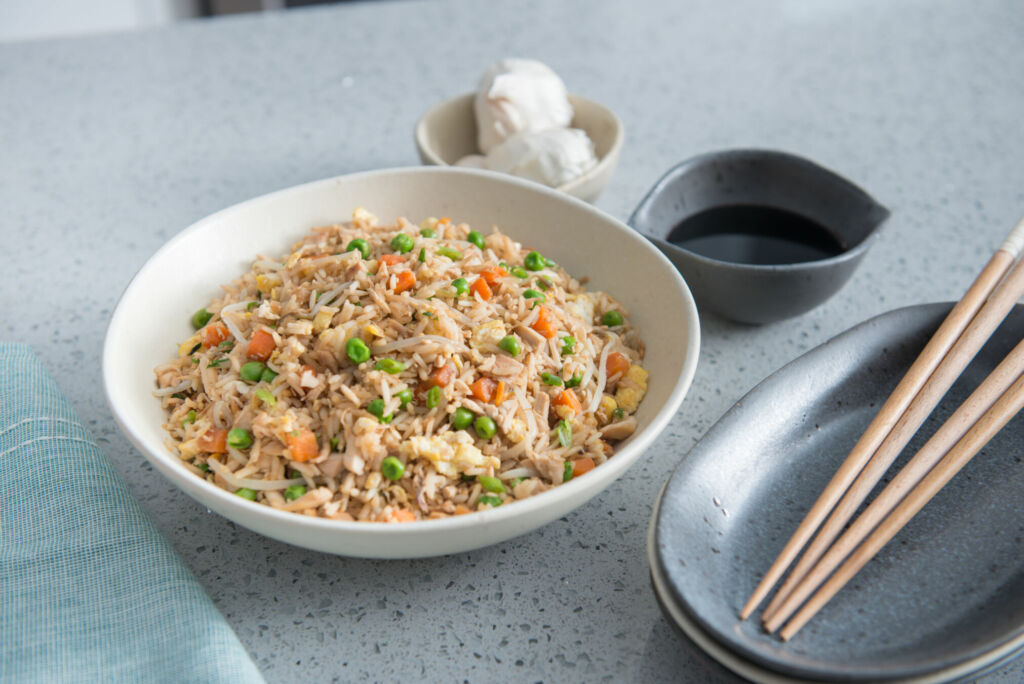 Although it is recommended to use leftover rice, or completely cooled down long grain varieties like Jasmine Rice, that won't clump together when stir frying, any rice is good when the craving hits! Skip takeout and try our classic Chicken Fried Rice recipe for a flavorful speedy meal any time of the week. Our easy shrimp fried rice is a great option.
3. Rice Pudding
In the sweets department, you'd be hard pressed to find someone who could resist a spoonful of rich and creamy rice pudding. Made with a few pantry staples, this is another recipe that has found its way across different ethnic cuisines. If you are visiting Latin America, you may want to look for Arroz con leche, while if you're travelling to Portugal locals will call it Arroz Doce.
As with fried rice, this dessert can be customized with the addition of toppings or be prepared with different flavor bases like chocolate, vanilla or coconut. This Vainilla Raisin Rice Pudding is an online sensation as an all time favorite!
Pro tip: Follow our quick guide and learn the basics of rice pudding for preparing the perfect dessert every time.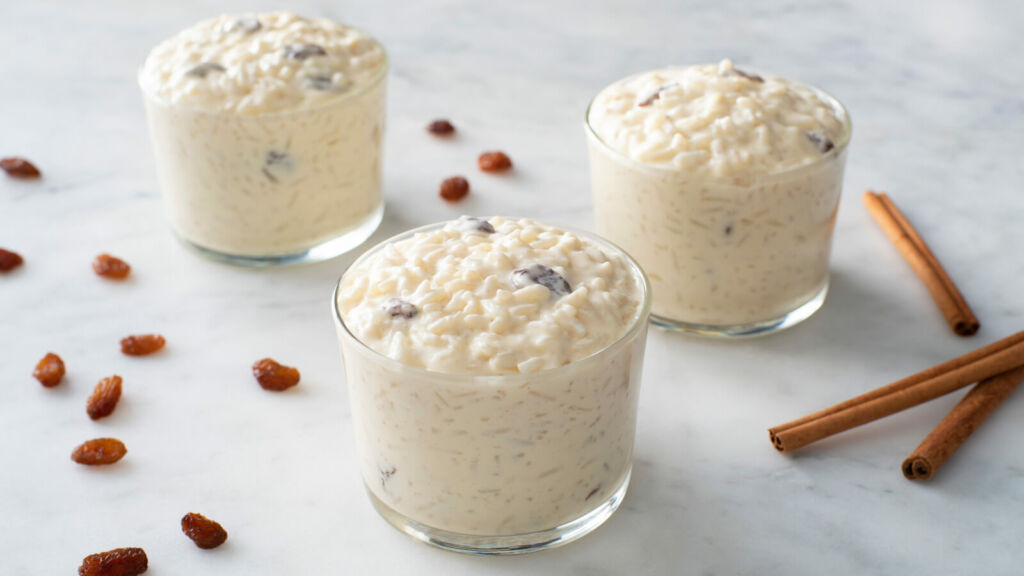 4. Spanish Rice
When searching for Mexican-inspired recipes, many search for that incredible Spanish Rice side dish, however is Mexican Rice, or arroz rojo, the same? While many people use them interchangeably, there are subtle nuances in the spices used for each, but what these two dishes have in common is that people can't get enough of either of them!
This flavorful preparation is great for anything from a side dish, to a burrito or taco filling. In Latin America, it is usually prepared in large batches and then stored in the fridge to eat throughout the week. Clever, right?
5. Chicken and Rice
There's not much explanation needed for why this combo is within the top 10. More than a single recipe, this dynamic duo of ingredients is used in all kinds of preparations and with different cooking techniques. This family favorite pair will work wonders in anything from a casserole bake, a comforting soup, a simple fried rice or a refreshing salad. For an elevated dish with kitchen staples, try this restaurant-style Bistro Herbed Chicken and Rice.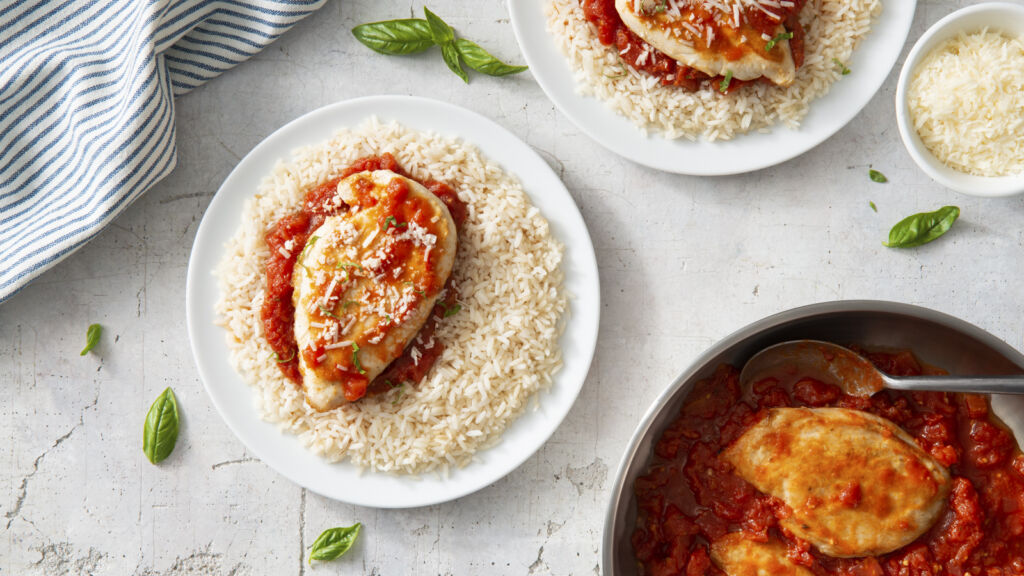 6. Risotto
One dish that every home cook should learn to prepare is a decadent rice risotto. Originating in Italy, there are varied ingredient combinations to boost the flavors of this internationally recognized dish – vegetables, meat or seafood. However, there are certain staples that are necessary for achieving that signature Italian restaurant taste: broth, butter and Parmesan cheese.
For a quick weeknight dinner, try this Four Cheese and Tomato Risotto that will be on your table in under 10 minutes. A true Italian delicacy and a highly sought after rice recipe!
7. Mexican Rice
As we mentioned previously, Spanish and Mexican Rice are often used indistinctly because they have more similarities than differences in terms of color, aroma and taste. Still, subtle nuances give them their own special touch in comparison.
Starting with a kick, Mexican Rice often uses spicier peppers like jalapeños, green chiles or chili peppers. You might often find tasty spices like cumin, ground cayenne pepper and chili or jalapeño powder. For boosted flavor, instead of water, the rice is cooked in broth. Likewise, some add tomatoes or tomato sauce to the mixture, resulting in a more colorful rice base.
As it is made with veggies, some may say it can be enjoyed as a dish on its own. Combine it with beans, chorizo and Monterey Jack or Cheddar cheese and you've got yourself a delicious Mexican Rice and Beans bowl for dinner or lunch.
8. Red Beans and Rice
Louisiana Creole Cuisine has a few signature dishes – like Jambalaya and of course, Red Beans and Rice. This tasty concoction of grains and legumes is also a staple for Tex Mex food, and an Internet favorite.
Pro tip: If you are following a plant-based diet, the combination of rice and beans makes up for a complete protein source.
9. Rice Pilaf
Another top searched recipe with rice is Rice Pilaf or pilau as some say. What makes this different from a traditional rice side is that grains are cooked in stock for extra flavor. Or, it can be cooked in water boosted with spices or other ingredients like chopped veggies or shredded chicken. Depending on which entrée you are serving it with, you may want to try chicken, vegetable or fish broth. Use the one that compliments your dish best!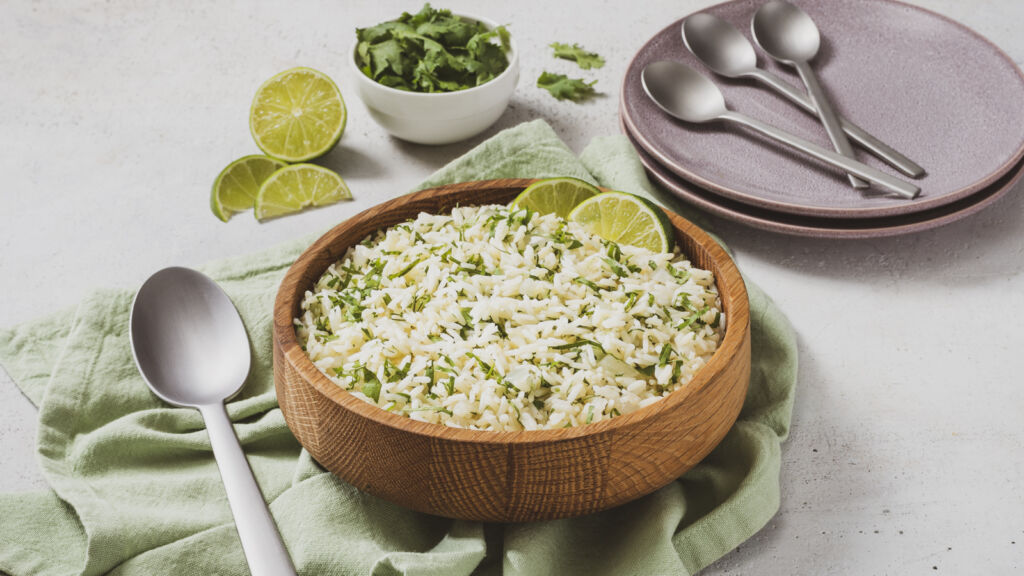 10. Cilantro Lime Rice
Last but not least, Cilantro Lime Rice found its way onto this short list because of its irresistible taste! Although it may seem simple, when Success® Jasmine Rice is combined with aromatic cilantro leaves and freshly squeezed lime juice, the perfect side dish comes to life. Other than a great addition to your Mexican nights or Taco Tuesday, this zesty rice pairs beautifully with roast chicken, grilled meat or shish kabobs.
Remember, classics never go out of style – and these rice recipes are no exception! Try them all with the help of Success® Rice and celebrate National Rice Month with us by sharing your creations on Social Media.