If there is one decadent dessert that has stood the test of time and continues to do so, it's the fragrant, subtly sweet, rich and creamy texture of rice pudding. Throughout different cultures and customs, no matter its variety, it's one dish that makes you reach for another spoonful.
With a signature texture, the beauty of this sweet treat is that it is easily customizable for all kinds of flavors and ingredient additions. Starting off with a few pantry ingredients and simple cooking steps, you and your family are bound to enjoy a comforting treat any time of the year – Success® Boil-in-Bag Rice and Quinoa just make the process easier, while guaranteeing amazing results.
Discover the key components, cooking directions, pro tips and fun add-ins to ace rice pudding every time.
Key Rice Pudding Ingredients
Rice pudding is easily adaptable to every palate and taste, however, there are a few key components that you'll need to add to make the best rice pudding. Although this list is short, each component is just as important as the next for the ultimate dish.
1. Rice
Although often overlooked, using the right quality grains could make or break your dessert. Key for the texture and taste – as it will absorb the rest of the ingredients' flavors – using Success® Rice for your rice pudding creations will also cut cooking times in half, as they cook up perfectly in just 10 minutes.
Wondering what's the best variety to cook with? Long grain rice is great for rice pudding, meaning you can go with your preferred Success® variety – whether that be white, jasmine, basmati or even whole grain brown rice. The rice of choice will depend on your taste and aroma preferences as all grains are not the same. Learn all about their differences here so you can choose which is best for your dessert.
Success® Tip: rice pudding is great for repurposing leftover rice.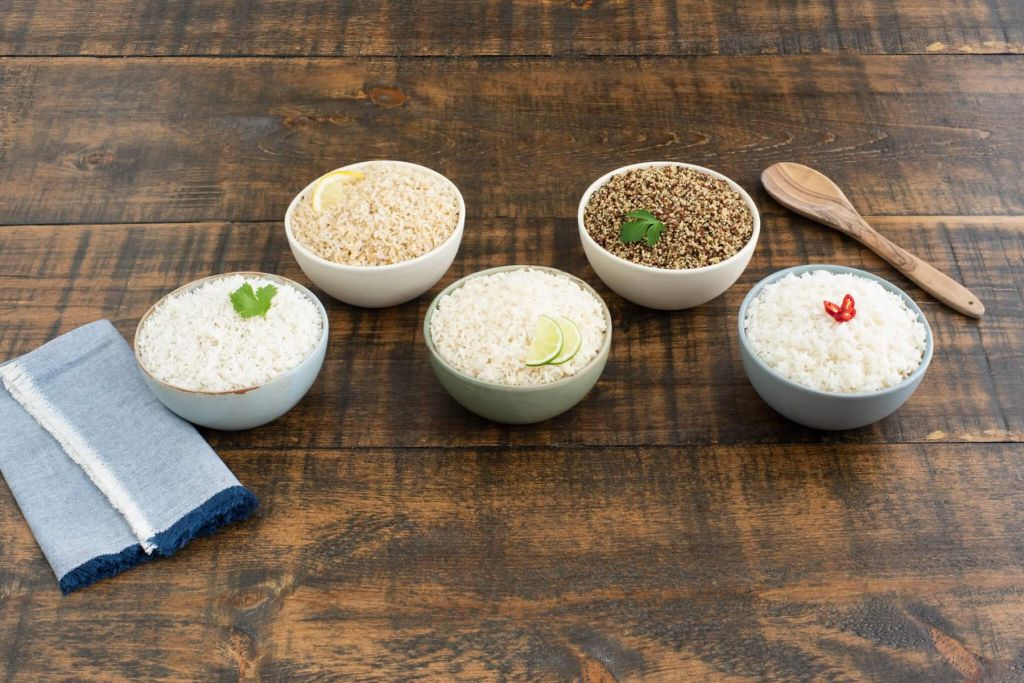 2. Milk
Depending on the recipe you are following, you'll notice that there is more than one type of milk that can work for your pudding creations. Note that milk with a higher fat percentage will yield creamier results. Using evaporated milk will also lead to richer texture, plus it's less likely to curdle. Some suggest that evaporated milk is also an impressive flavor booster.
What about plant-based milk alternatives? An absolute yes! With a few thickening agents and watching the amount of sugar or other sweet ingredients, dairy free, vegan or vegetarian rice pudding with cashew or oat milk can be equally delicious. Coconut milk also works, but keep in mind this non-dairy milk has a stronger flavor that works well with tropical flavors and fruits, or use with equally flavorful ingredients like in our Creamy Brown Sugar Cinnamon Pudding made with Success® Tri-Color Quinoa.
Another option is condensed milk, but it will make it more difficult to control the sweetness in your dessert. Add some heavy cream and turn your rice pudding into a homemade delicious and refreshing Frozen Coconut Rice Pudding Ice Cream.
3. Sugar or Sweeteners
As you may be aware, most rice pudding recipes call for granulated white sugar, but that shouldn't stop you from trying different sweeteners and alternatives to sugar. Either liquid or solid sweeteners will work. Here are some of the ideas you could use for your next treat:
Honey
Coconut sugar
Brown sugar
Liquid sweeteners
Dates
Agave nectar
Maple syrup
Sweetened condensed milk
The most important thing when cooking with sweet ingredients is to add small amounts, taste and adjust depending on your liking. Remember, start off small and add more if needed. If your rice pudding is not sweet enough, you can always add more flavor with syrups or add-ins.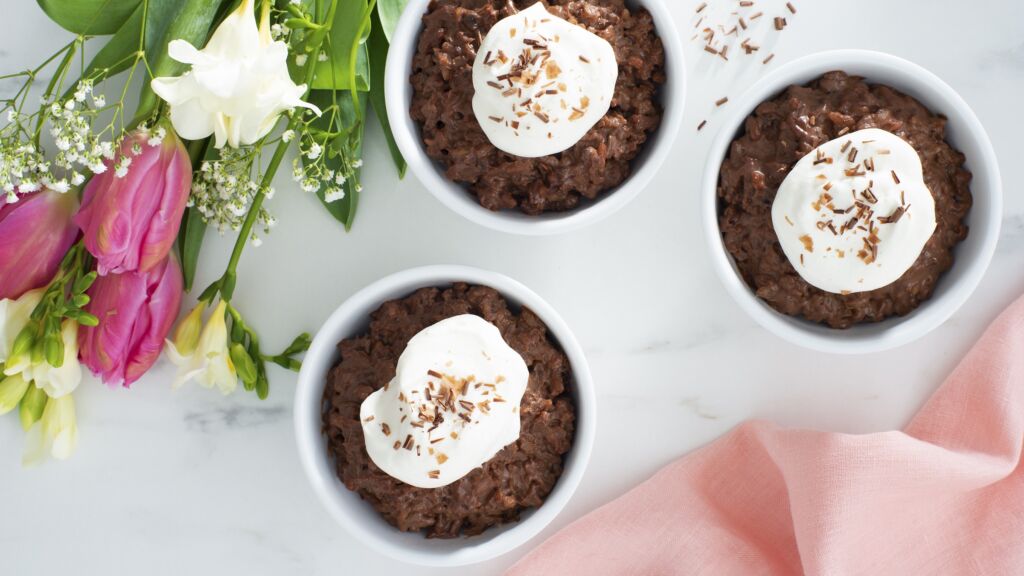 4. Vanilla and Salt
Even if you are whipping up a decadent Chocolate Rice Pudding, vanilla and salt are essential for true rice pudding flavor. Salt brings out the flavor while vanilla adds an aromatic hint and that musky, earthy, slightly sweet flavor. Whether you use vanilla extract or vanilla beans, this is an essential ingredient that is most definitely worth adding.
Pro tip: there are two options when cooking with vanilla. If you're cooking with beans or paste, add within the first steps of your recipe so it has enough time to properly infuse the milk or liquid. For vanilla extract, add at the very end to preserve the flavoring better.
5. Thickening Agents
For the creamiest texture and preventing mushy or watery results, thickening agents like eggs and cornstarch will be your greatest allies. Remember, when adding eggs, they should be beaten, close to forming a custard, to help to thicken the rice and milk mixture.
See for yourself what eggs and cornstarch can do for your dessert by whipping up this Speedy Rice Pudding with Success® White Rice.
Note: rice pudding can also be made without cornstarch and still have a delectable texture – this Old-Fashioned Baked Rice Pudding proves it!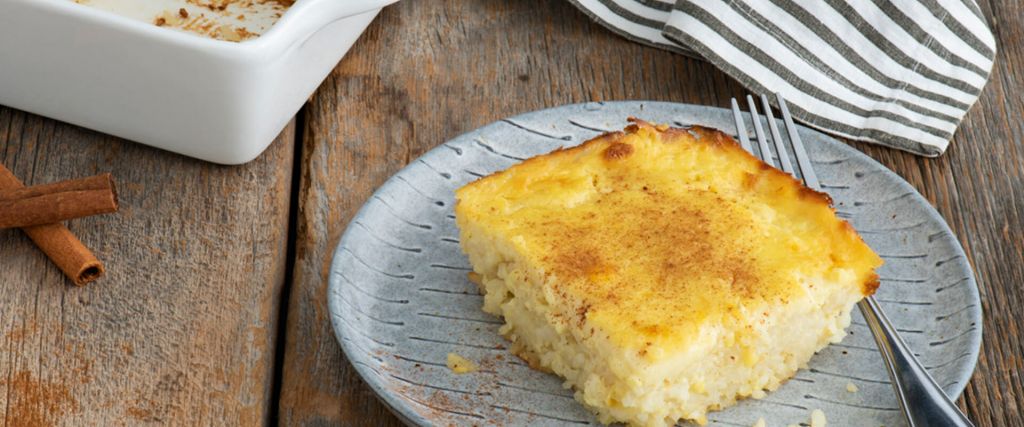 Cooking Directions and Recipe Inspiration
Now that you're familiar with the key ingredients, it's time to get some inspiration from our favorite rice pudding recipes and start creating your own! With the holiday season around the corner, this short guide is sure to come in handy.
How to Cook Rice Pudding
The process is rather simple! Sometimes, the hardest part about rice pudding is cooking the rice but we at Success® Rice have solved that problem with our fool-proof Boil-in-Bag. Almost every recipe calls for simmering the ingredients all together into a pot until flavors are infused and the mixture starts to thicken.
Some may argue that rice pudding is not fully done until the dessert has had enough time to cool and restin order to fully come into its creamy texture but the truth is, it can be eaten either hot or cold.
Cooking Tips
Stir every now and then to stop pudding from sticking to the bottom.
Cook rice in milk or a mixture of milk and water for a creamier texture.
Add spices like cinnamon or nutmeg to the cooking water for the rice to enhance aroma and flavor.
If too thick, add milk to thin down to desired texture.
Master the classic dish and then get creative with add-ins to explore different flavor profiles.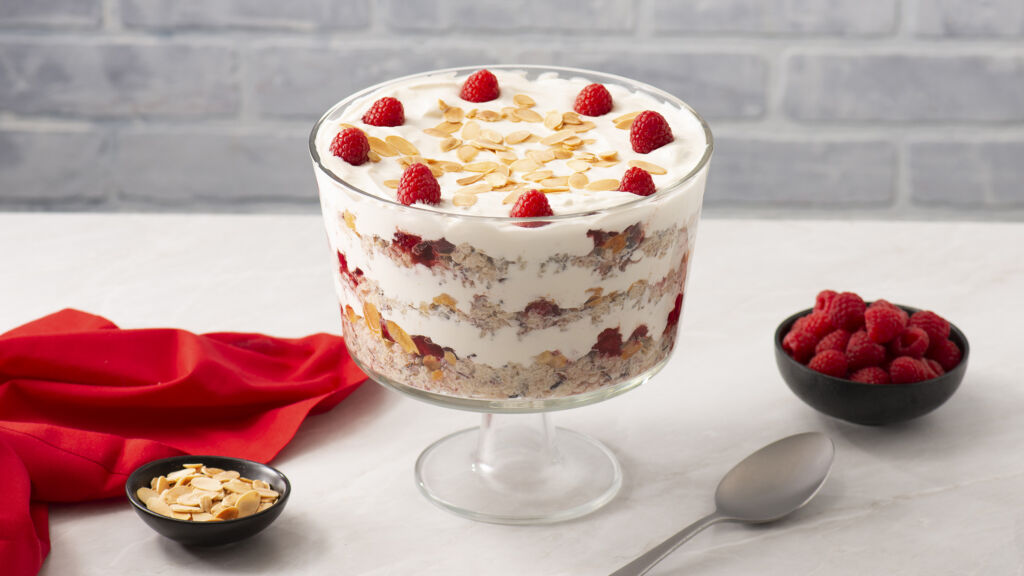 Rice Pudding for Every Occasion
There really are no limits for rice pudding flavors and recipes when it comes to what you can imagine and the ingredients to add in. Starting with the classics, exploring seasonal flavors and special creations for the holidays, jot down some of these recipe ideas and watch your dessert repertoire grow with the help of Success® Rice.
Savory Dishes
of course it's not always about the desserts! If you're in the mood for something more savory, take a look at this vegan meatloaf recipe.
With all of these tools for rice pudding success, the choice is yours! Which flavor of Success® Rice or Quinoa will you try first to make your own delicious dessert?