If you're still wondering what the buzz around quinoa is all about, you've come to the right place. From its origin to quinoa pronunciation, some cooking tips and how to incorporate this so-called "superfood" into your meals, here's the Introductory Class everyone should be taking to become a quinoa-expert and enjoy everything it has to offer.
Lesson 1: Quinoa Basics
To start on the right path, our first lesson includes a list of 3 topics including basic information and facts that everyone should know about quinoa.
1. What is Quinoa?
Quinoa is a plant from South America grown as a crop on account of its edible seeds. It technically isn't a grain, but a pseudocereal classified as a whole grain that can be cooked and eaten in every way that rice and other grains can. In fact, the reason pseudocereals are often considered cereal grains is because of their similarities in nutrition and culinary uses.
This seed, found within the beets and spinach family, makes a hearty and filling addition to your family table. It is as versatile as other cereal grains and also comes in different varieties, the most common being: red, black and white quinoa.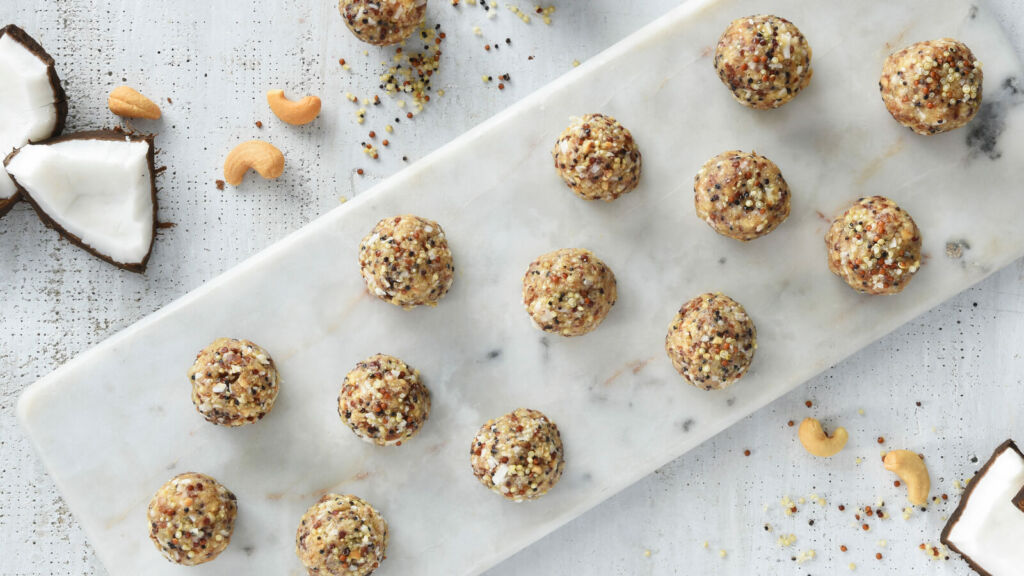 Fun Fact: Did you know Success® Tri-Color Quinoa has the Whole Grain Council 100% whole grain guarantee? You can find the yellow stamp on all of our boxes!
Quinoa vs Rice
While many people focus on the differences, quinoa and rice have more in common than you may think! Certain recipes may turn out better if they are cooked with a specific rice variety, Basmati Rice for curries, or Jasmine Rice for fried rice, but quinoa is a great ingredient substitution for any preparation where you would use rice – even for a risotto. Plus, brown rice has a similar nutritional profile to these whole grain seeds.
Couscous vs Quinoa
These two small grain-like foods are similar in shape and culinary usage. However, if you are following a Gluten Free lifestyle, quinoa is your best bet! Couscous is made from semolina wheat, which technically makes it a pasta variety.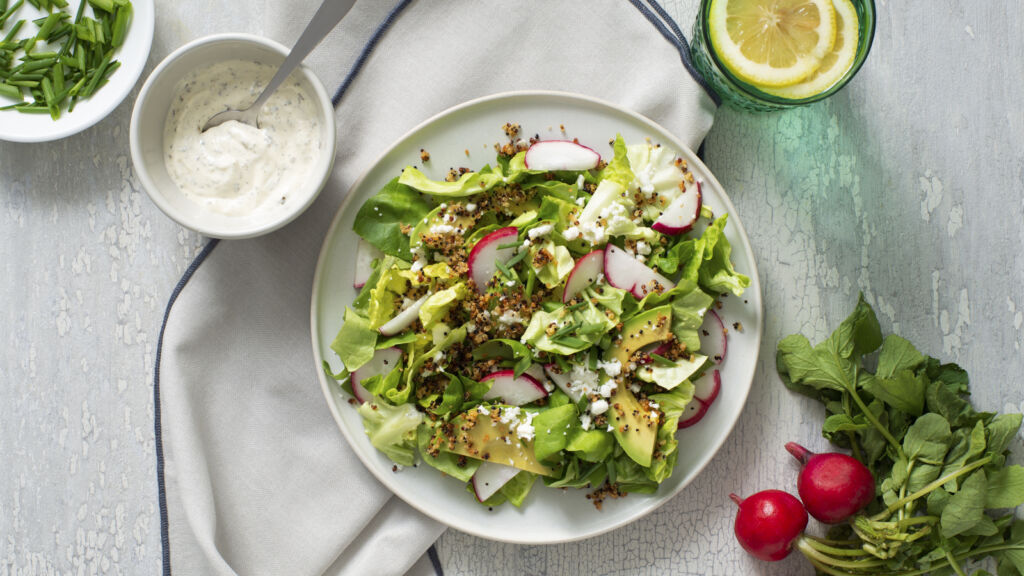 2. Flavor Profile: What does quinoa taste like?
Now you know that quinoa is a seed that originated in the Andes and comes in three different colors, but let's talk about flavor. These pseudograins have a nutty undertone and an earthy aftertaste similar to brown rice. However, they have a soft yet slightly chewy texture.
Meal possibilities are endless as quinoa will also absorb the flavor of any dressing or extra ingredients you toss it with. Plus, it's also great on its own for a filling side dish loaded with amino acids and minerals – simply drizzle with a bit of olive oil and a pinch of salt and pepper, and enjoy!
3. It is pronounced /keen-wah/
Finally an answer to one of the most puzzling questions out there: how do you pronounce quinoa? Keen-wah. Mystery solved and, if you're still curious about the origin of the word quinoa – we also have the answer to that.
Although nowadays it's enjoyed all over the world, quinoa is primarily grown in Bolivia and Peru. In fact, quinoa originated in the foothills of the Andean region in South America, making it quite an ancient food – we're talking around 3,000 to 4,000 years ago. As it was first cultivated by the people who lived there, the name of this internationally served food has its roots in the Quechua language.
Lesson 2: How to cook Quinoa
If you've ever made quinoa before, in any of its varieties, you'll know it might be tricky to get that perfect fluffy texture each time – not to mention, figuring out the accurate quinoa to water ratio. For your second lesson, from stovetop to microwave and even Instant Pot, we'll show you how cooking quinoa is made simple with the perfectly portioned Success® Boil-in-Bag Tri-Color Quinoa.
By following these directions, you'll never have to worry about undercooked, overcooked, crunchy or mushy quinoa ever again.
Stove Method
Start with 4 cups (1 quart) of your preferred liquid – substitute 1 cup of broth, plant-based milk or juice with water, to switch up the flavor!
Place one bag of Success® Quinoa and bring the liquid to a boil.
Cook uncovered for 10 minutes and voilà.
Empty quinoa out of the bag, fluff with a fork and you're bound to cook successful quinoa recipes.
Here is a video-tutorial on how to cook quinoa following the stovetop method.
Microwave Method
Want to know how to cook quinoa in a microwave? Here's how!
In a microwave-safe dish, submerge 1 bag of Success® Quinoa in about 4 cups (1 quart) of water or other liquid of choice.
Microwave on HIGH for 15 minutes.
Remove the bag from the microwave and as simple as that, you're ready to enjoy it as a side or in a more complex meal.
Remember, microwave ovens vary so keep an eye on yours during the cooking process.
Instant Pot Quinoa
To cook quinoa in the Instant Pot, simply add a bag or two and the appropriate cooking liquid to the pot. Press the "Sauté" setting over high heat and bring to a boil. Boil, uncovered for 10 minutes. Remove bags with a fork or tongs and enjoy in your preferred recipe or on the side.
Note: As Success® Quinoa is so convenient and quick to make, when you are preparing a complete recipe in the Instant Pot, we suggest cooking the other ingredients almost fully before adding in the quinoa. If your recipe calls for cooked quinoa, prepare your quinoa according to package directions, then simply cut open the bag and fold in the indicated amount of precooked quinoa. If your recipe calls for uncooked quinoa (out of the bag), ensure that you also add in the appropriate amount of cooking liquid indicated within the recipe.
Crockpot Quinoa
Success® Tri Color Quinoa is precooked and dehydrated and only requires 10 minutes to re-hydrate. Since a crock pot recipe requires several hours of cooking time, it is recommended that you fold-in cooked quinoa towards the end of the cooking time. If the recipe calls for adding uncooked quinoa out the bag, ensure that you also add in ¾ cup of hot liquid for each bag.
If you'd like to prepare uncooked quinoa in the crockpot, we suggest only using the HIGH setting. Add ¾ cup of water for every Boil-in-Bag of quinoa and cook for 20 minutes.
Lesson 3: Quinoa Recipes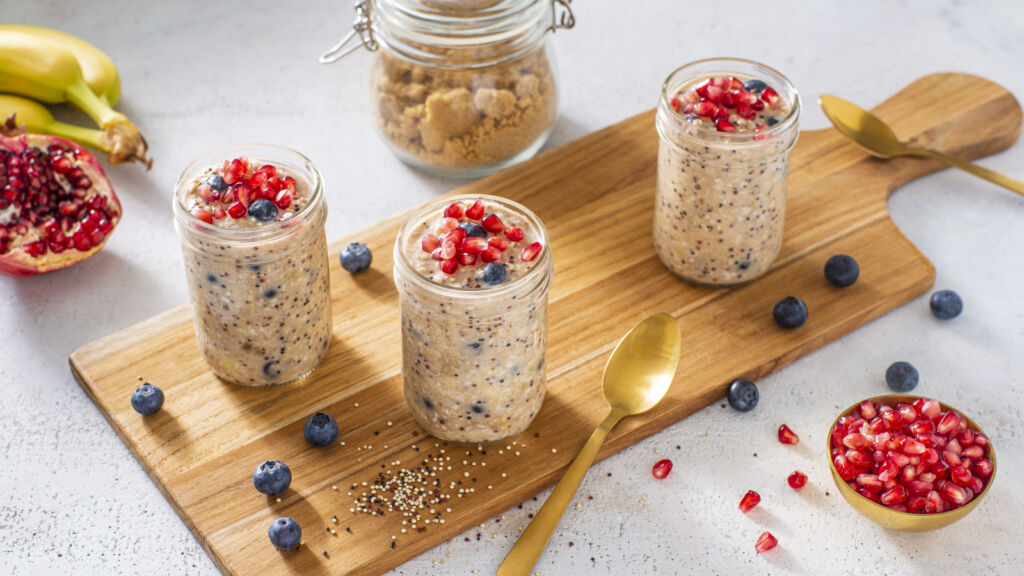 Have quinoa in your pantry but don't know what to do with it? Whether you're a fanatic, skeptic or anything in between, there's more to these tiny morsels than you might think. As it continues to grow in popularity and with it, your foodie curiosity into how to eat quinoa, your last lesson includes delicious recipe inspiration so you can add these seeds into your meal rotation.
Quinoa for Breakfast
Quinoa Salads
Hearty Quinoa Bowls
Quinoa Soups
Quinoa Dinner Recipes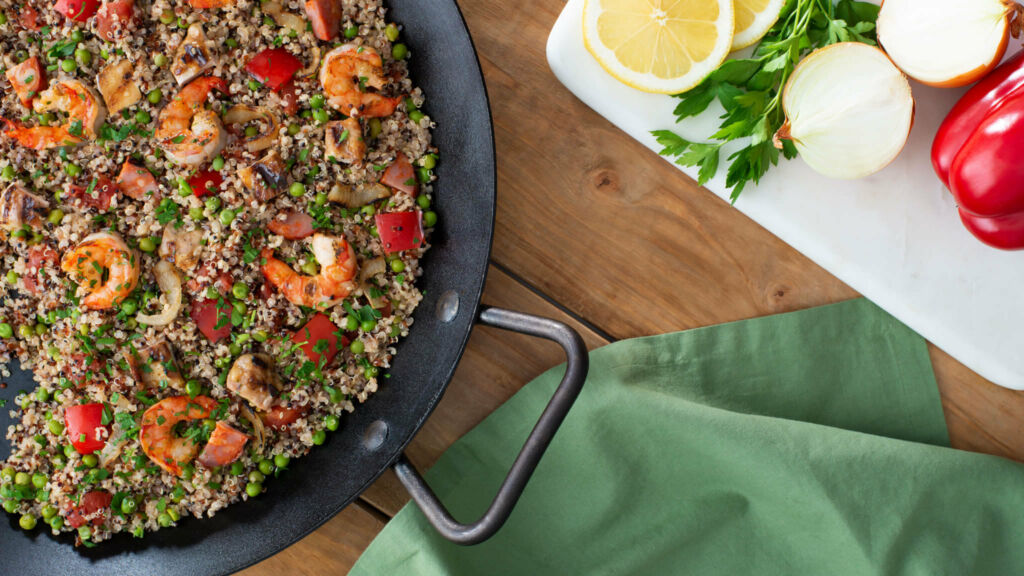 See? The versatility of this whole grain knows no bounds – with delicious options for every meal from breakfast to dessert. Are you missing any of your favorite quinoa recipes? Share them all on social media and don't forget to tag @successrice – we love to hear from rice and quinoa foodies!
Quinoa Nutrition – FAQ
If you've graduated from Quinoa 101 but still have a few questions about these seeds, here's the full list of complementary frequently asked questions on quinoa nutrition.
Is quinoa Gluten Free?
Yes. Quinoa seeds are naturally Gluten Free.
Is there fiber or protein in quinoa?
This pseudo grain is a fiber dense, plant-based source of protein: 1 cup of cooked quinoa has 8 grams of protein, plus half the daily recommended amount of fiber intake.
Is quinoa good for you?
Quinoa contains all 9 essential amino acids that the body can't produce on its own.
What are quinoa calories and carbs?
A ¼ cup (45g) serving of Success Tri-Color Quinoa has 160 calories and 6g protein.
Is quinoa keto?
It is not. The Ketogenic diet is a low carbohydrate and high fat diet that does not include grains or some seeds such as quinoa.
If you are looking for a seafood option tonight for dinner try our: rice and shrimp recipe.