Making a great tasting and nourishing meal doesn't have to be difficult or time consuming! Learning to mix and match a few ingredients that you may already have on your shelf or in the fridge makes for a foolproof meal strategy that will help you plan for weekly dinners or lunches to take with you to the office or school. Not sure how to do that? We'll show you how and give you a few example combos!
To start your mix and match meal strategy, simply combine spices, vegetables, proteins, sauces, and other pantry items into your preferred grain base. That way you've got more complex and balanced meals that are loaded with your favorite flavors. For your grain base, we suggest making things hassle free by using Success® Boil-in-Bag Rice and Quinoa as they are perfect to store for long periods of time and not to mention quickly cooking, highly versatile, budget-friendly, naturally Gluten Free and filled with vitamins and minerals to make your meals all the better.
Choose Your Ingredients
Let's get down to business. Start by choosing your grain base, whether it be fluffy white rice, whole grain brown rice, an aromatic or fragrant variety like Jasmine or Basmati, or protein-packed quinoa.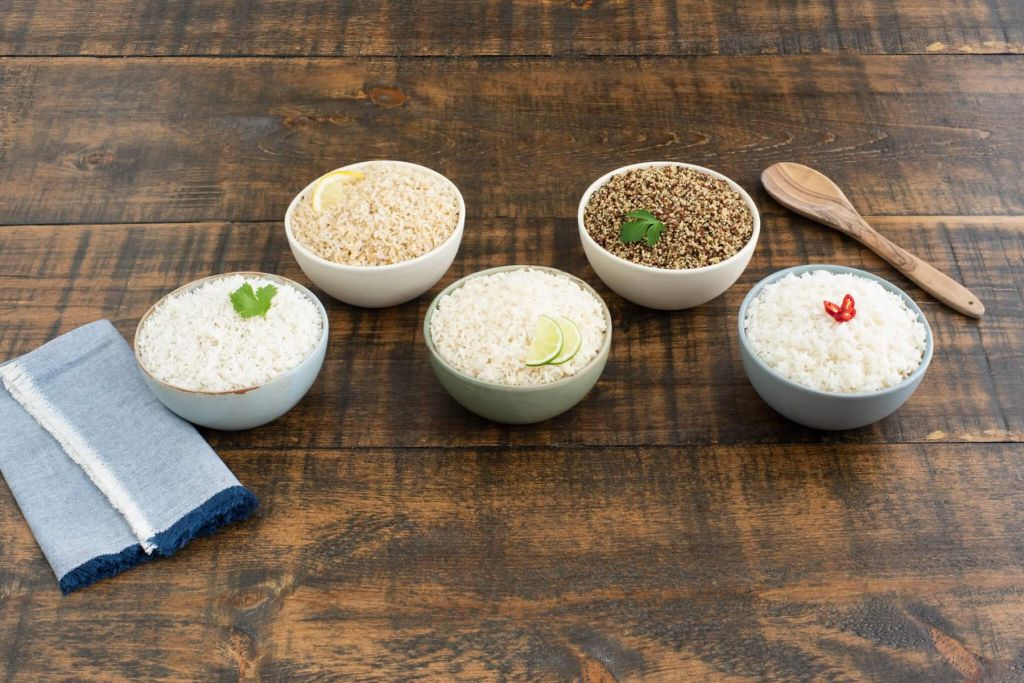 Mixing and Matching
Once you have your grain base, it's time to choose which vegetables, protein and pantry items to add in. Feel free to use fresh, canned or frozen items here and if you're really on a time crunch, try out your local grocery store salad bar for a fresh selection of all the vegetables like you.
Need some help with what to add in?
Check out these suggestions:
Spices: herbs de Provence, cumin, garlic powder, paprika, saffron, thyme, rosemary
Vegetables: broccoli, tomatoes, leafy greens, peppers, cucumber
Proteins: chicken, beef, tuna, eggs, tofu, tempeh, seitan
Liquid Mix-ins: sauces, dressings, oils, guacamole, hummus, tzatziki
Cooking Liquids: broth, juice, seasoned water
Pantry Items: beans, seeds, nuts and spices
6 Flavor Combinations
Now that you have all the tools for success, why not try a few sample flavor combinations before jumping right in to find out what your favorite new combo is. We've got everything from Southwest to Greek, but if you're craving something more, use the tools above to mix and match and create your own favorite blend!

1. Southwestern Flavors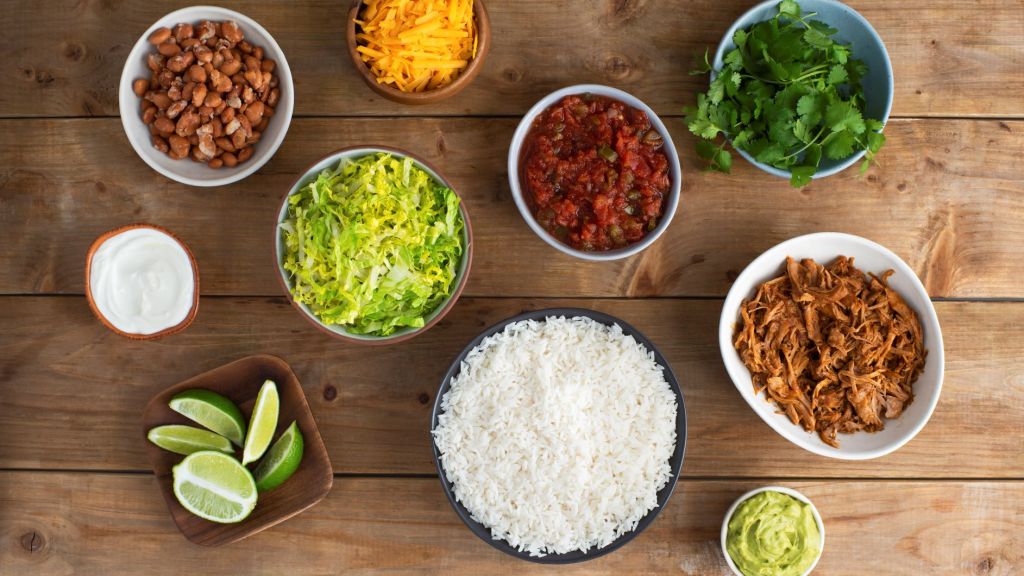 For a Southwestern inspired Chili Rice Bowl, try your hand at this tasty mix! Start off with a rice or quinoa base and add:
Spices: cumin, garlic powder, chile powder, chipotle
Vegetables: corn, tomatoes, peppers, red onions
Protein: shredded chicken or seitan
Liquids: salsa (to drizzle), chicken broth (to cook the grains in), guacamole
Pantry Items: black beans, diced tomatoes, corn, green chilies, jalapeños, and pinto beans, sliced avocado
2. Savory Asian Combo

For a Asian-inspired combination unlike any other, mix and match from this selection of flavors for an unbelievable taste! Try them in a chicken and rice soup or rice lettuce wrap.
Spices: coriander, cilantro, chili pepper, clove, cumin, dried ginger
Vegetables: mushrooms, water chestnuts, broccoli, sweet potatoes
Protein: chicken, tofu, beef
Liquids: soy sauce, coconut milk, fish sauce, rice vinegar, sesame oil, sweet chili sauce, lime juice
Pantry Items: miso paste, curry paste, dried chilies
3. Moroccan Spiced
Enhance your grains with the flavors of Morocco by mixing and matching delicious spices, stir-ins and cooking liquids you probably already have in your pantry! Try these Moroccan inspired suggestions using Success® Boil-in-Bag Basmati Rice.
Spices: cinnamon, cumin, paprika, saffron, pepper
Vegetables: peas, carrots, onions, tomatoes
Protein: beef, chicken
Liquids: honey, olive oil, harissa, green tea
Pantry Items: chickpeas, dates, lentils, olives, almonds
4. Italian Fest
Travel around the globe from home by trying new flavors. Check your pantry for some of these tasty ingredients, combine with your favorite Success® Rice and put together a tasty Italian-inspired meal. Buon appetito!
Spices: oregano, bay leaf, parsley, rosemary, sage and basil
Vegetables: garlic, tomatoes, peppers, onions,
Protein: tuna, sardines and capers
Liquids: olive oil and chicken broth
Pantry Items: fresh or canned tomatoes, cannellini beans, mushrooms, artichokes
5. Indian Flare
Did you know? By combining a few ingredients and using the right spices you can enjoy your favorite Indian-inspired flavors from the comfort of your home.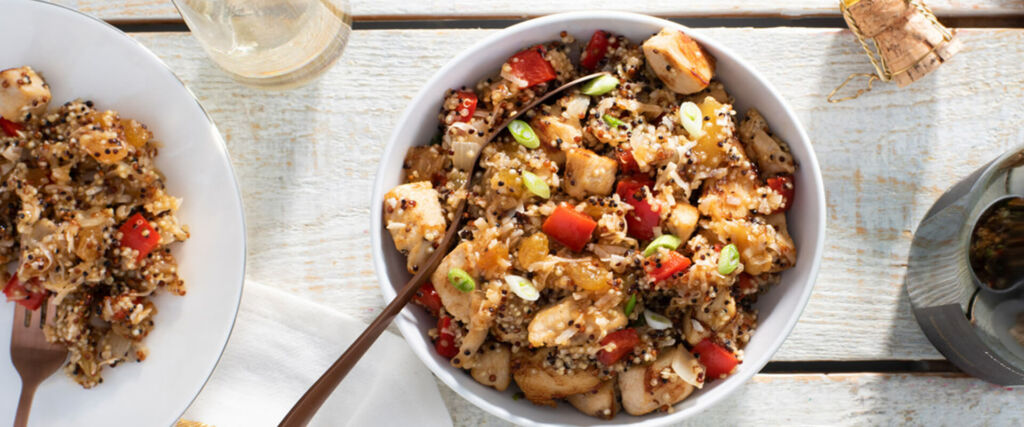 Seasonings: cardamom, turmeric, star anise, fennel, coriander, bay leaves, Garam Masala, curry powder
Vegetables: carrot, sweet potato, onion, spinach
Protein: eggs, chicken, tofu
Liquids: ghee (to sauté spices), chutney
Pantry Items: chickpeas, nuts
6. Greek Inspired Goodness
Use any number of these to top your grains and enjoy a Greek inspired meal with flavor in every bite.
Seasonings: dried garlic, thyme, rosemary, fennel, oregano
Vegetables: leafy greens, cucumber, tomato, eggplant
Protein: capers, chicken,
Liquids: greek vinaigrette, olive oil, hummus, tzatziki
Pantry Items: garbanzo beans, artichoke hearts, olives, Feta cheese
When you have a plan, it makes grocery shopping easier as well. Prepare a few individual components in advance, store, and use this fun guide to mix and match while creating different and delicious meal options every time.
You can find more great tasting recipes on our website like this vegan meatloaf.