There are plenty of ways to celebrate Hispanic Heritage Month, though one of the best ways to celebrate it is by cooking some authentic Latin American cuisine. From Mexican classics all the way down to Argentinian delicacies, there's no shortage of great tasting, Latin American style meals that can be made with Success® Rice.
But before we get started on these recipes, let's learn a little bit more about Hispanic Heritage Month.
The History of Hispanic Heritage Month
Between September and October every year, North Americans celebrate National Hispanic Heritage Month where we celebrate the culture and history of Latin America.
This practice began in 1968 with Hispanic Heritage Week, however it was eventually extended to cover 30 days in 1988.
Hispanic Heritage Month starts on September 15th which coincides with anniversary of independence for Costa Rica, Guatemala, Nicaragua, El Salvador and Honduras.
What Foods are Eaten During Hispanic Heritage Month?
Latin America is a big region of the world, so it's the origin of a lot of different types of food. Here are some of our favorite Latin American recipes.
Tacos
We can't talk about Latin American cuisine without mentioning tacos! The great thing about tacos is that they are so easily customizable, even kids can get in on the preparation!
Although tacos are mostly associated with Mexico, these Cuban Shrimp and Rice Tacos made with Success® Jasmine Rice also taste delicious.
Alternatively you can also try these Fish Tacos the next time you host Taco Tuesday which you can make with white fish and Success® White Rice. For some added flavor, sprinkle over some cilantro and lime juice.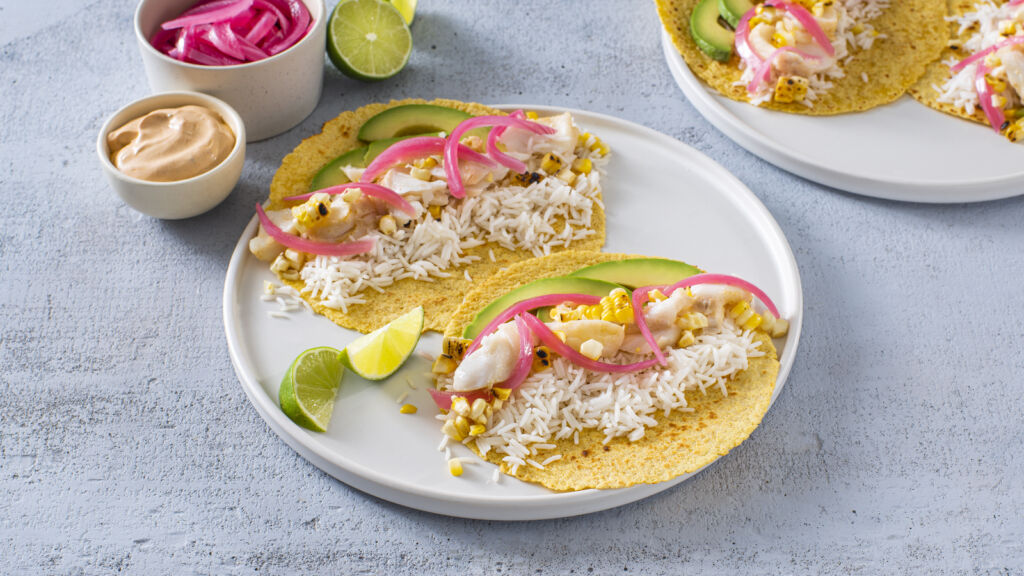 For another fish taco recipe, you can also make these Baja Fish Tacos With Cilantro Cream.
Delicious Recipes
You may also want to try these Baked Vegetarian Taquitos made with pumpkin puree and Success® Brown Rice. These taquitos taste excellent with sour cream, salsa or guacamole. If you are looking for an added crunch, prepare these taquitos in an air fryer.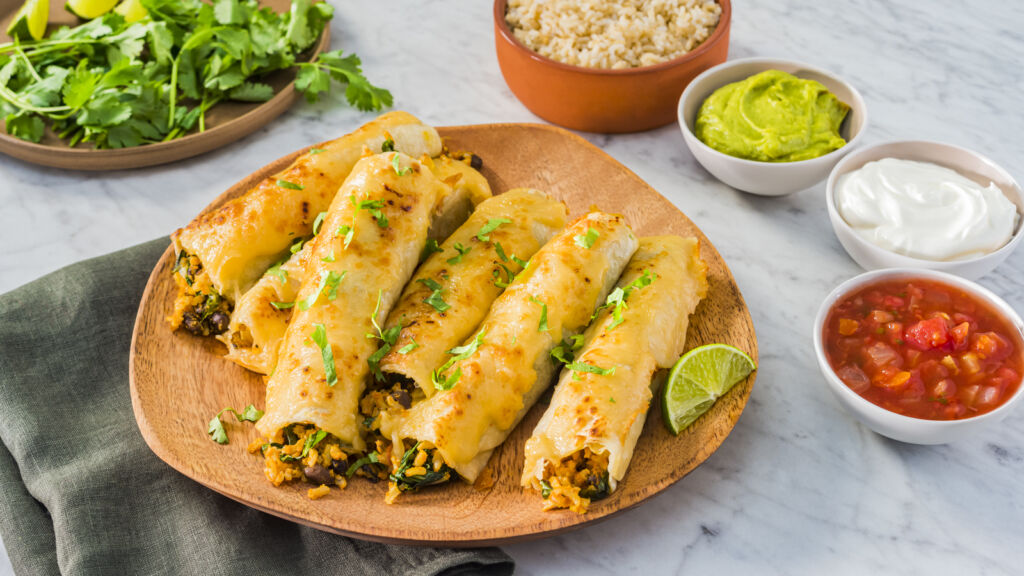 Casseroles
For something a bit more filling with Mexican flavors, why not try a One Pot Mexican Rice Casserole made with Success® White Rice and Monterey Jack Cheese. This casserole will also come in handy for when temperatures start to drop in the Autumn time.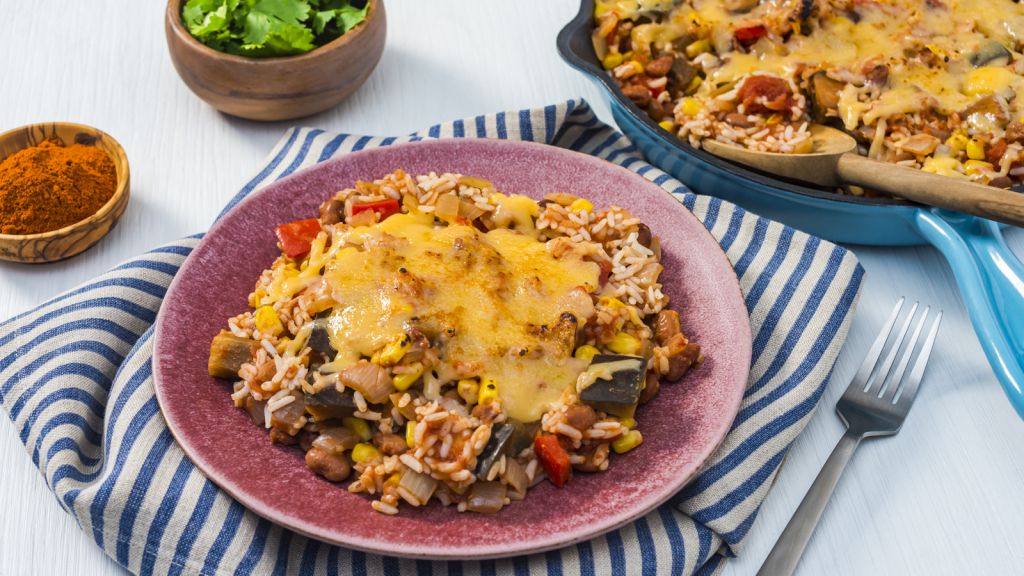 For another casserole with a Mexican influence, check out this veggie-filled Beef and Rice Chile Relleno Casserole. If you want to turn up the heat a bit on this casserole, try adding in some jalapeno peppers.
This Green Chile Chicken Enchilada Bake with Success® Tri-Color Quinoa is easy to make and full of Mexican flavor.
For some advice on how to make the perfect casserole, check out these 5 tips on making casseroles and other oven baked dishes.
Chimichurri
For a delicacy from the Southern Cone of Latin America, take a look at this Chimichurri Shrimp and Rice made with Success® White Rice. The great thing about Argentinian chimichurri is that you can easily adapt it with your favorite herbs and spices like basil, mint and oregano.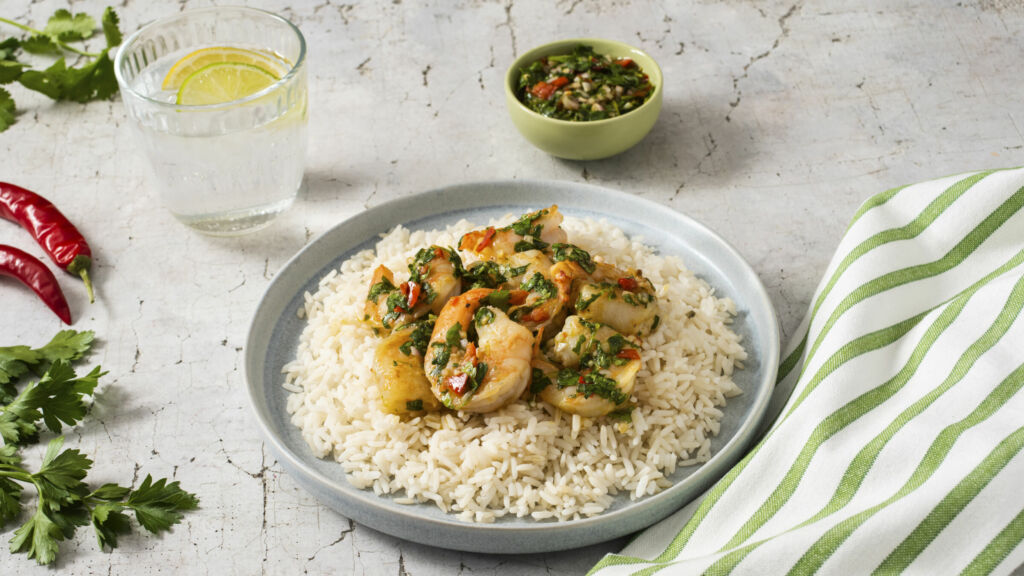 Rice Bowls
Latin American rice bowls like this Mexican Rice and Beans recipe, work very well as a side dish or can even be enjoyed just on their own. You can also use them as a filling for burritos or tacos.
For another rice bowl idea, you can turn the Baja White Fish Taco recipe into a Baja Fish Taco Bowl with Success® Tri-Color Quinoa. The recipe calls for cajun seasoning, however feel free to swap it out for chili powder or taco seasoning instead.
If you want more taco inspired rice bowls, check out these vegetarian Taco Bowls which are also made with Success® Tri-Color Quinoa and taco seasoning.
For another Mexican-inspired rice bowl, try making these quick and easy Quinoa Fajita Bowls.
Ceviche
This zesty Hearts of Palm Ceviche With Yuzu Mayonnaise made with Success® Jasmine Rice and Japanese mayonnaise is a different take on the Peruvian classic. For some added flavor, feel free to garnish with some cilantro at the end as well.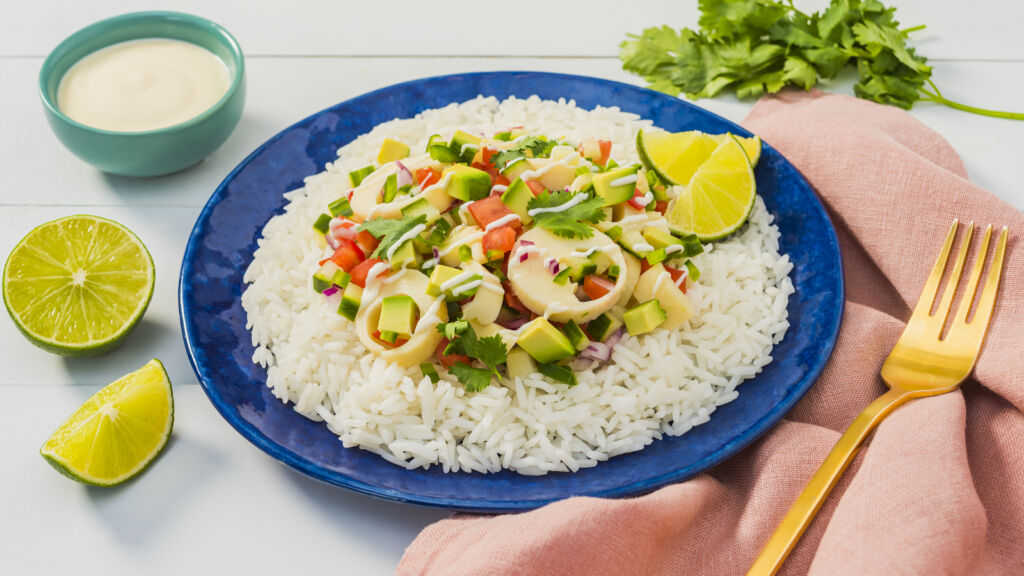 Salads
For a Latin American style salad, try this Quinoa Burrito Salad Bowl. This filling dish makes a good lunch or dinner. If you want to add a bit more protein, feel free to toss in some chicken, beef or shrimp. You can also add some taco seasoning for added flavors. Enjoy this dish either in a bowl or a burrito depending on whether you are enjoying it at home or on the go.

For even more international cuisine, check out recipes page on the Success® Rice website to find the classics like the best Spanish rice recipe this side of the Atlantic!