When you're in the mood for something decadent yet easy to prepare, what could be better than  rice pudding? Today we are going to be taking a look at some simple ways we can spice up our rice puddings with some interesting recipes that use Success® Rice.
But first things first, how do you make rice pudding?
How to Make Rice Pudding
Rice pudding is a classic dessert for good reason. This creamy dessert is so versatile and can be made in a wide variety of different ways.
To make a basic rice pudding you'll need a few key ingredients:
Your favorite variety of Success® Rice.
Milk (or lactose free substitute)
Sugar or natural sweeteners (honey, dates, agave nectar)
Vanilla and salt
Thickening agent (eggs, cornstarch).
Once you have your ingredients ready you can mix them together and heat until the mixture begins to thicken, constantly stirring to prevent your mixture from sticking to the bottom of the pan. If you find your mixture is too thick, try adding in some milk until your desired consistency and texture.
Customization Tip: You can also add some additional ingredients like cinnamon and nutmeg to the rice water for some extra flavor.
Here are some other traditional rice pudding recipes which you can make. With Success® Rice, the possibilities are endless!
Traditional Rice Pudding Recipes
This Old Fashioned Baked Rice Pudding recipe is a baked version of the classic rice pudding. Made with Success® White Rice, this recipe tastes great with some added cinnamon for extra flavor.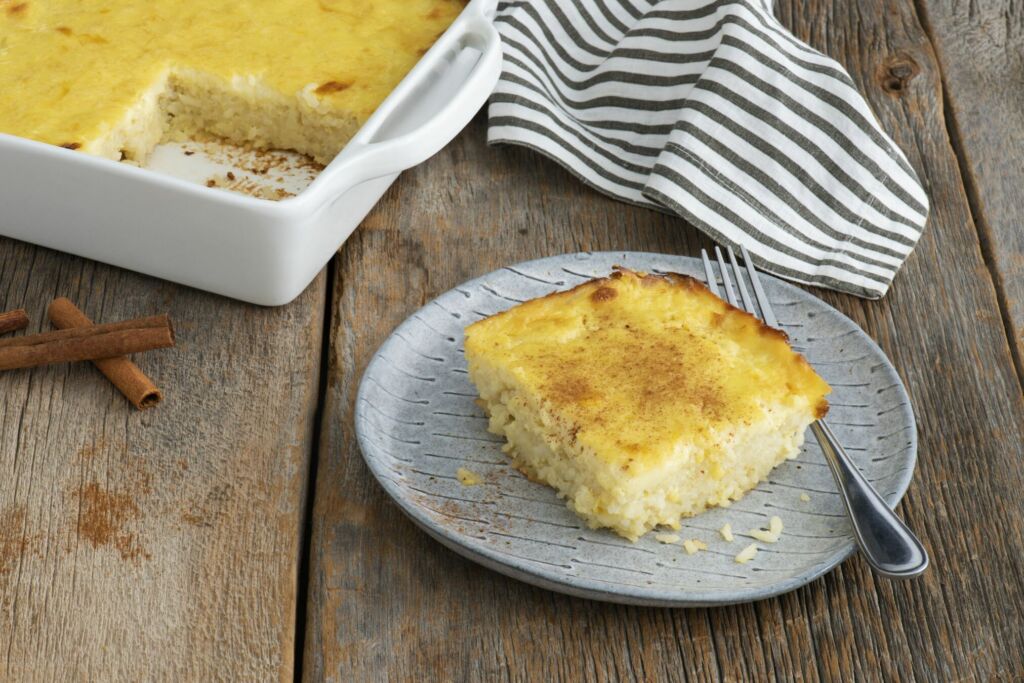 For another classic rice dessert, try this Grandma's Old Fashioned Rice Pudding: it can be served either warm or cold, so it can be enjoyed all year long! This recipe is made with eggs and evaporated milk along with either Success® White or Brown Rice varieties depending on your preferences.
Once you've mastered a basic rice pudding, it's time to spice things up with some of these alternative recipes!
Spice Up Your Rice Puddings
There are plenty of fun ways you can prepare your rice puddings, here are some of our favorites.
Cappuccino Rice Pudding
This Cappuccino Rice Pudding made with coffee and chocolate works perfectly as both a dessert and a delicious way to start your morning. If you want to add a bit of crunch to this rice pudding, try sprinkling some cookie crumbles on top.
Bourbon, Raisin and Basmati Rice Pudding
For a more elevated dessert that doubles as a nightcap, try this Bourbon, Raisin and Basmati Rice Pudding rice pudding made with orange zest, cream and vanilla. This recipe also uses Success® Brown Rice for a nutty flavor.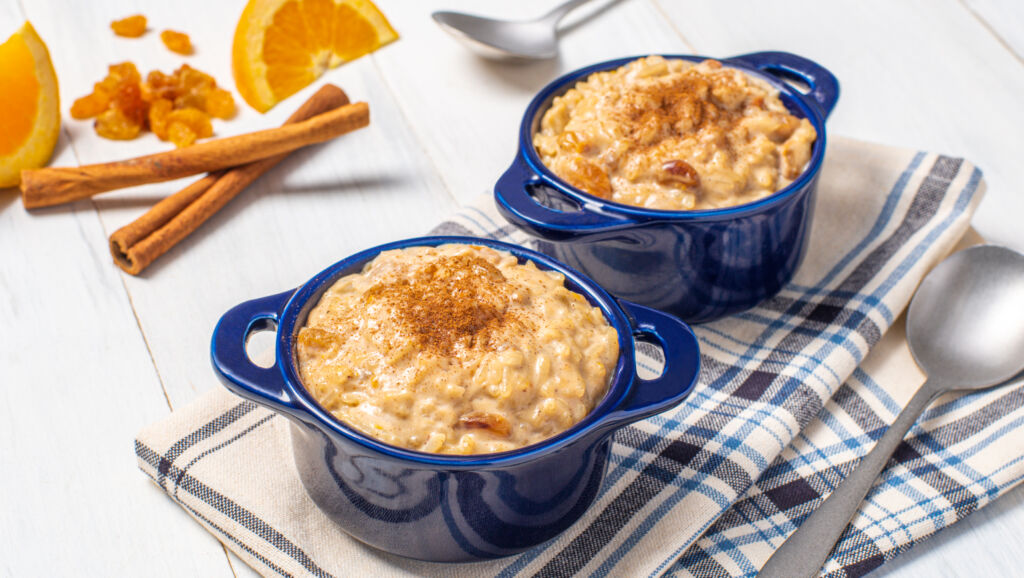 Sweet and Savory Chocolate Bar Rice Pudding Cups
These Sweet and Savory Chocolate Bar Rice Pudding Cups work well as both a snack or a decadent dessert. The salt in this recipe acts as a flavor enhancer as it combines with the flavor of the sugar. To really make this rice pudding your own, try topping with your favorite chocolate bar.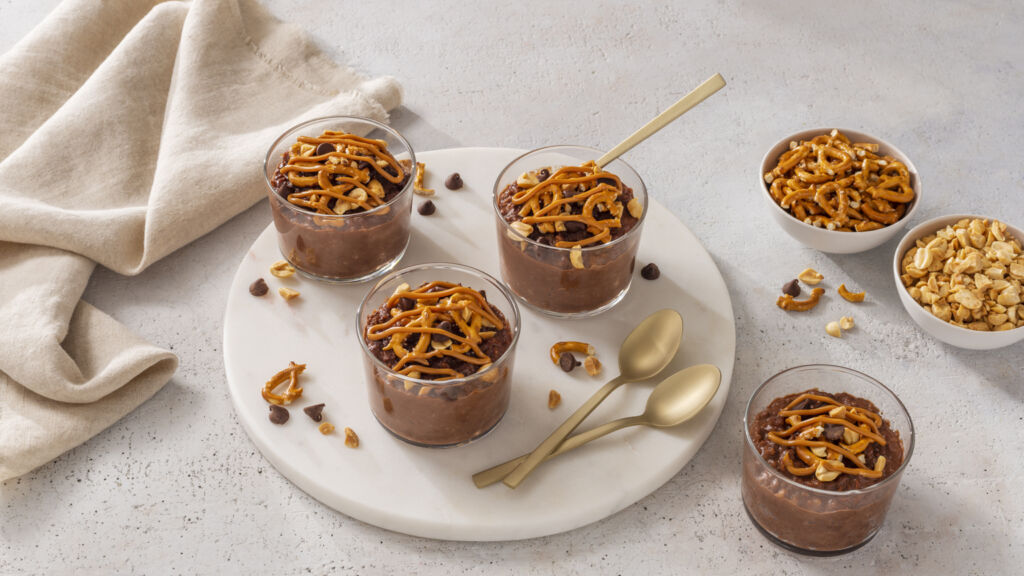 Fruity Rice Puddings
Fruit also makes an excellent addition to rice pudding like in this Instant Pot Strawberries n' Cream Rice Pudding made with Success® Basmati Rice. The strawberries in this recipe give this rice pudding its pink color. For some additional flavor, try drizzling some lemon zest on top as well. To make this a vegan dessert, swap out the dairy for alternatives like coconut or almond milk.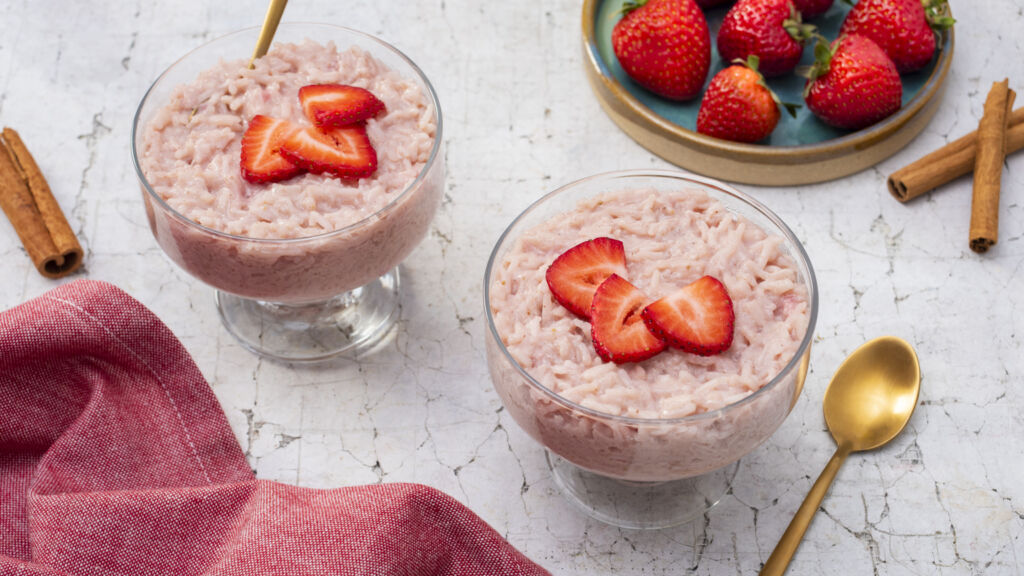 For a fruity, restaurant-quality rice pudding, learn how to make this Raspberry Rice Brūlée with Success® White Rice and fresh raspberries.
If you're after a tropical twist on the classic rice pudding recipe, take a look at this Hawaiian Rice Pudding recipe with pineapple coconut syrup and heavy cream. You also have the option of adding in some banana to turn up the fruitiness of this recipe even further. If you don't have any vanilla extract in the pantry you can use a substitute like almond extract or vanilla paste, alternatively you can also add in some rum, brandy or vanilla liqueur. This rice pudding pairs very well with orange or vanilla flavored coffee. 
Holiday Inspired Rice Pudding
If you want a rice pudding you can serve during the holiday season, check out this Pecan Praline Pumpkin Rice Pudding which is loaded with fall flavors. If you want to add some sweetness to this dessert, top with plenty of whipped cream!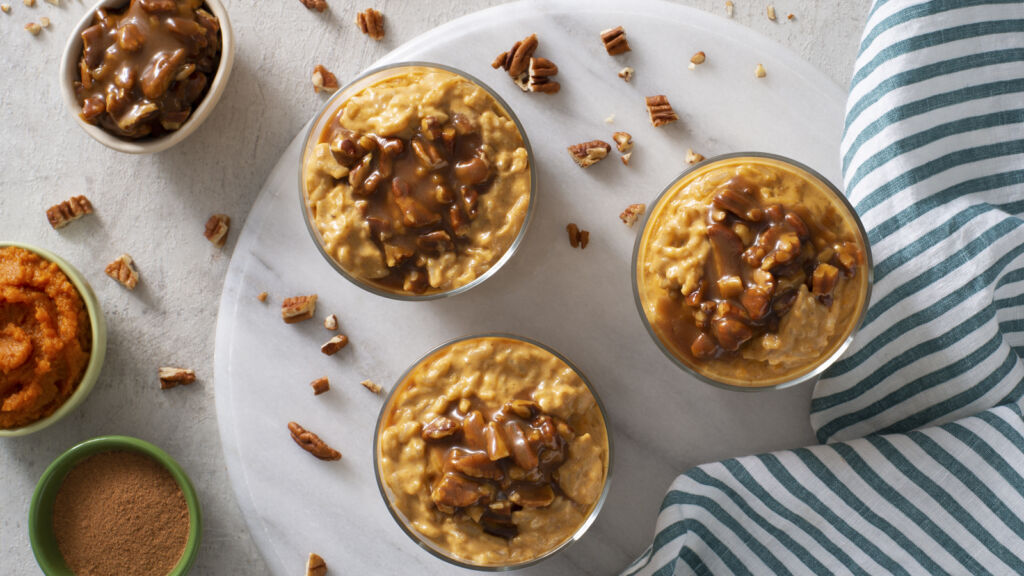 Coconut Rice Pudding Recipe
Coconut gives excellent flavor to rice pudding. For example in this Frozen Coconut Rice Pudding Ice Cream, rice is mixed with coconut milk to make another one our favorite desserts: ice cream! For an interesting way of serving this treat, try freezing it in an ice pop mold.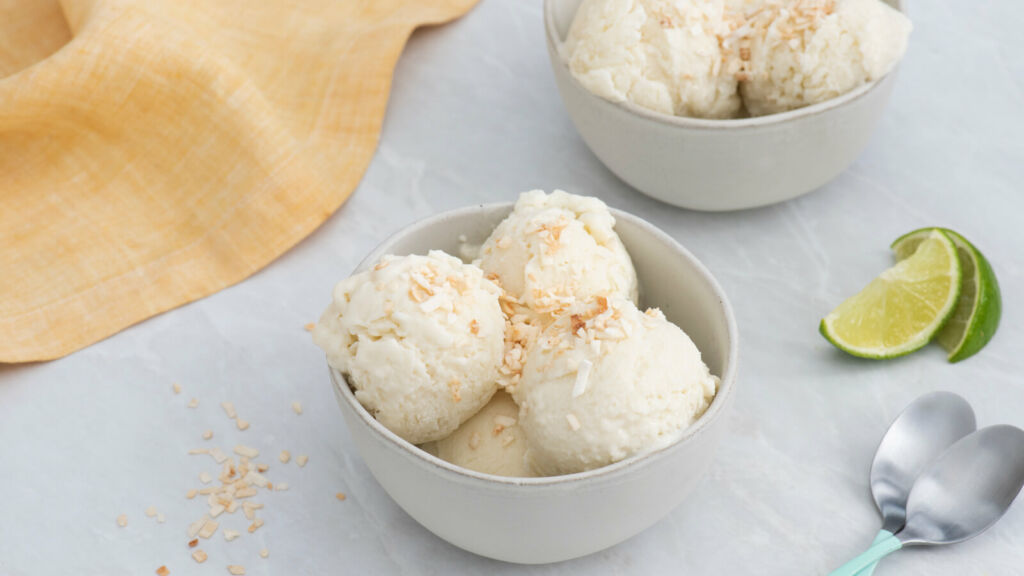 Coconut milk also goes very well in this Coconut and Cardamom Rice Pudding for a touch of Indian flavor. Try adding in some extra fruits like mango or banana for added sweetness.
Rice Puddings Made with Quinoa
Believe it or not, you can also make rice pudding with Success® Quinoa, like in this decadent merengue-topped Creamy Brown Sugar Cinnamon Pudding. The combination of quinoa and coconut milk gives this rice pudding an extra luscious and creamy texture.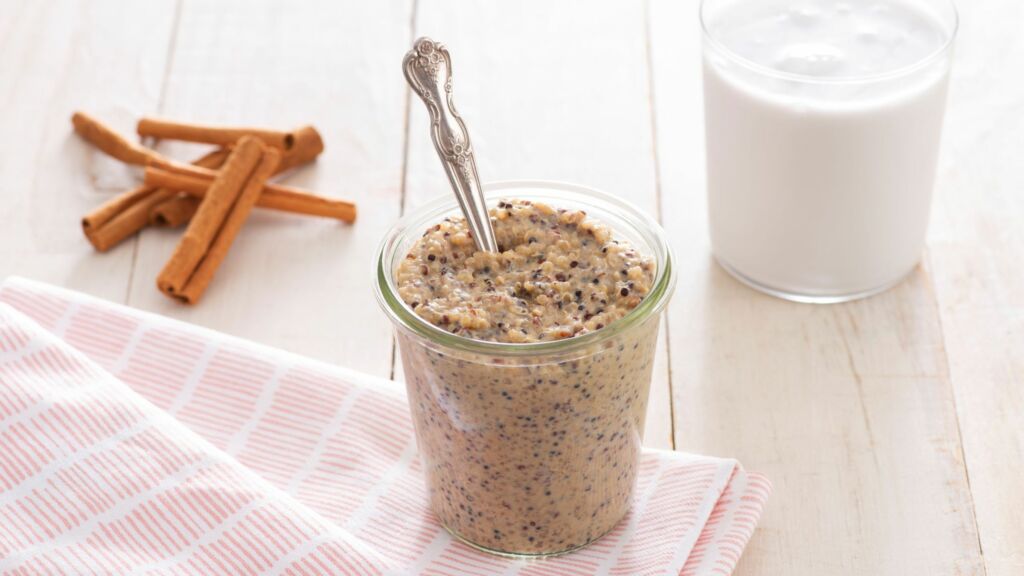 For more great tasting desserts, follow Success® Rice on social media!