Sweet and spicy make an undoubtedly interesting flavor combination. Sometimes sweet alone can be too rich and spicy can be all pain with no pleasure, however, the brilliance of combining the two leads to culinary bliss. The spicy flavors fire up your palate while the sweet flavors temper the heat. Let's take a look at some recipes Success® Rice offers that are perfect for when you're craving a little heat with your sweet.
Adding Sweet Flavors to Spicy Meals
We can't get enough of chili sauces tempered by honey, spicy peppers mellowed with a touch of brown sugar, or hot salsas cooled off with sweet pineapple. Let's take a look at some recipes that are just the perfect combination of sugar and spice.
Chicken Recipes
The Sweet and Spicy Apricot Chicken  is the winner of the 2009 Restaurant Recipe Challenge. Made with Success® Jasmine Rice, it is as delicious as your favorite takeout and is ready in record time. The hot cayenne pepper and chili flakes are brought down a notch by adding apricot preserves.
Another chicken option is the Express Orange Chicken. It is sweet, tangy, and savory all in one bite. This mouthwatering Asian inspired dish will have you going back for seconds. The orange marmalade and soy sauce give it that perfect oomph.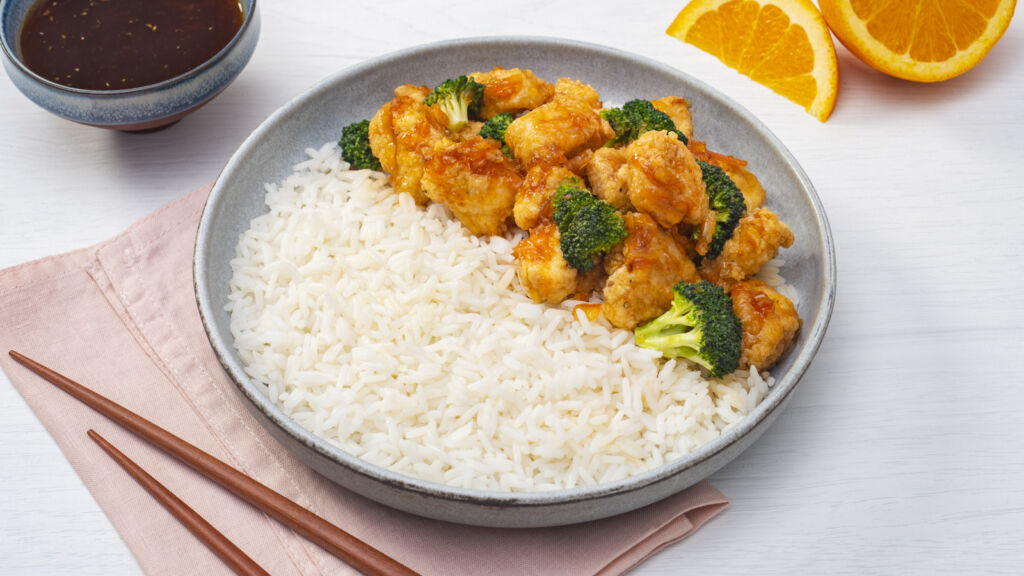 This Sweet and Spicy Picante Chicken with Rice has light brown sugar to bring down the punch of the spicy sauce.
Flavorful Fish Recipes
If you prefer fish over chicken, this Salmon with Sweet and Spicy Quinoa is the perfect choice whether you are cooking for one or preparing a family meal. The sweet chili sauce glaze elevates this meal to the next level.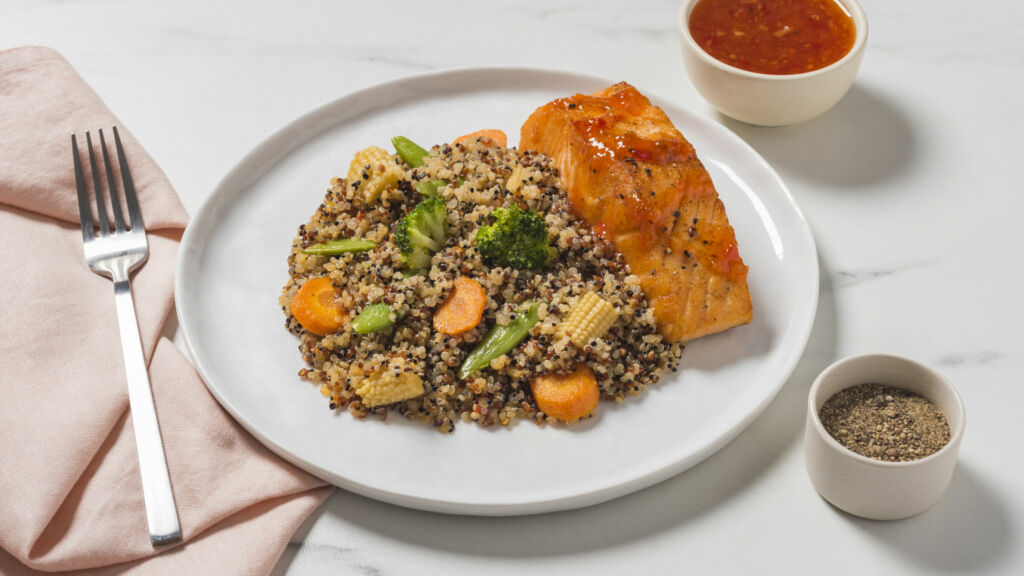 Lighter Meal Ideas
If you are still craving spicy and sweet in a lunch or lighter meal recipe, these recipes are the perfect addition to any weekly meal plan.
Need a pick me up on a cold winter's day? Try this Red Lentil Sweet Potato Soup. Creamy sweet potatoes and hearty lentils bring a bold yet sweet flavor to this soup with an extra kick from tangy ginger and turmeric. After all, sometimes a big bowl of heartwarming soup is the perfect cure for the winter blues.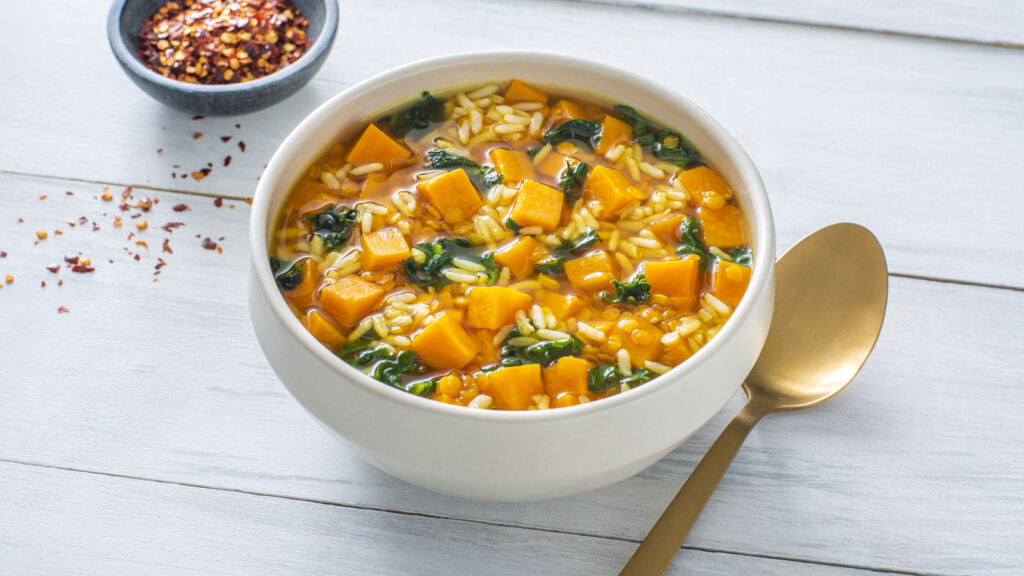 If you are looking for a light rice dish then this Sweet and Spicy Harvest Vegetables and Rice is the perfect option. Made with sriracha sauce, mayonnaise, and maple syrup this combo makes a perfect creamy blend of sweet and spicy flavors.
Nam Khao are delicious appetizers originating from the country of Laos. This recipe has fascinating ingredients like rice, peanuts, coconut, scallions, and mint that will make this meal unforgettable.
Filling Meal Options
Want a bigger burst of spicy flavor?
The Kung Pao Yuzu Cauliflower Bowls is a vegetarian option perfect for any meal. This flavorful bowl may bite back as it's loaded with both dried chili and Szechuan peppers, as well as zesty yuzu. However, the sweet honey gives it that perfect combination of sweet and spicy.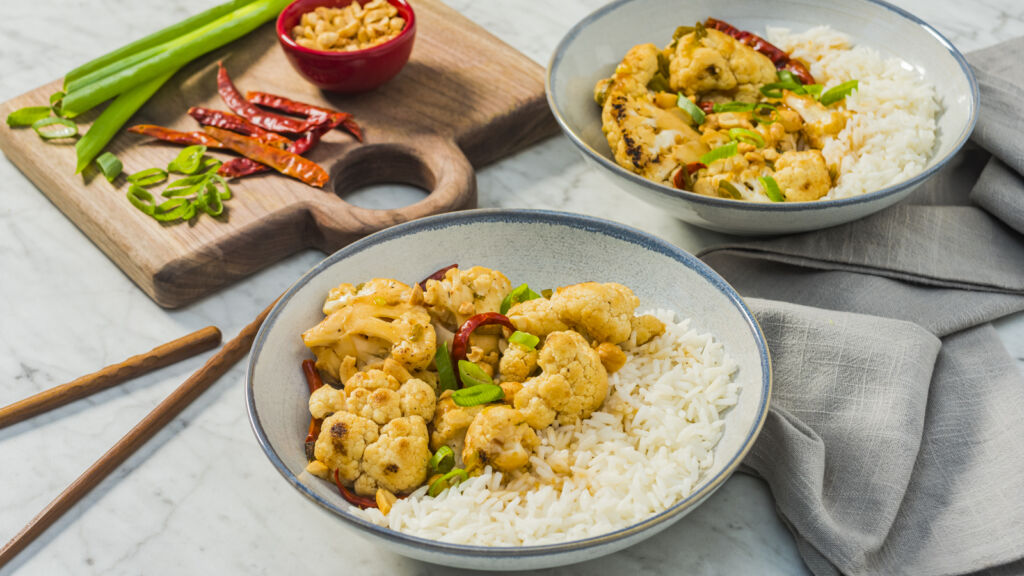 Looking for meat-free burger inspiration? Try these Golden Beet and Rice Burger Sliders served over lettuce and are incredibly flavorful and hearty.
Spicy Sweets
There are many spices that can make your sweets extra special. You may not think of ingredients like cayenne, chipotle or black pepper when you are thinking of a sweet treat; however, just a pinch of any of these spices is enough to add a subtle warmth to all kinds of goodies.
A little heat can be just the thing to contrast a cool snow cone, or play up the dark, earthy flavors of chocolate: cayenne tastes just as delicious when it's in a cupcake as it does in chili or BBQ spice rubs.
Cardamom can also gives desserts a little extra kick. This spice has an herbal warmth like a fragrant cross between eucalyptus, mint, and pepper—more citrusy than fennel and sweeter than cumin. Success® Rice has the perfect recipe for your sweet and spicy craving: Coconut and Cardamom Rice Pudding. This creamy classic has coconut milk but the pinch of ground cardamom gives it just the right amount of flare.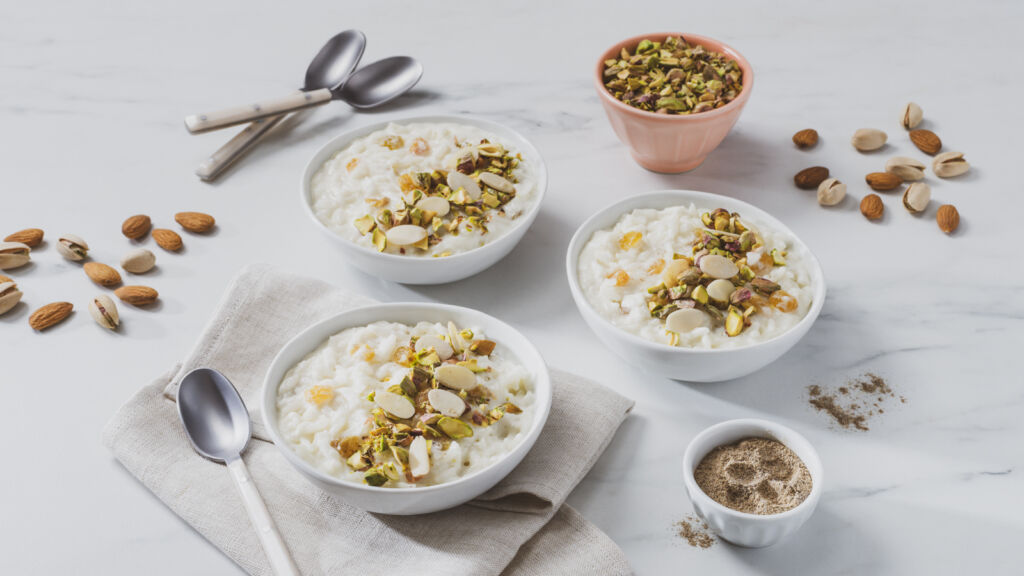 For Sugar and Spice and Everything Nice, trust any of these recipes or get creative with Success® Rice! Share your success and stay in touch with @SuccessRice.