While most everyone is familiar with traditional white rice and brown rice, there are two rice varieties everyone deserves to know about that may often get overlooked — jasmine rice and basmati rice. If you walk down the aisle of your grocery store, you might think they appear identical, but when you take a closer look, each has its own unique taste and texture that can make any dish shine! But, knowing their differences and how to use them can make all the difference.
And, if you've never tried cooking with either of them before, we'll show you just how easy it is and give you a few recipe ideas to really make them shine for not only special occasions but weekday lunches or dinners too!
How to Cook Jasmine and Basmati Rice
Some might say that cooking these rice varieties gets complicated, but that's where Success® Rice comes into play! With our convenient Boil-in-Bag cooking, you don't have to worry about measurements or specifics like whether or not to use a lid or special pot. You've got success in the bag, and ready to enjoy in just 10 minutes!
How to Cook Jasmine Rice?
3 Differences Between Jasmine and Basmati Rice
Now that you know how easy it can be to cook with these rice varieties, we'll break down the differences so you know when to use each one to make perfect rice dishes every time and not just on special occasions!
1- Origin and Main Cuisine
While nowadays different rice varieties are being cultivated around the world, jasmine and basmati rice both have their origins in the East. Jasmine Rice is traditionally grown in the humid climate of Thailand and other Eastern Asian countries where it is often used in pad thai and fried rice dishes.
Mix Thai flavors with Success® Jasmine Rice for this delicious Lime and Ginger Shrimp Fried Rice, a Thai Cashew Chicken Fried Rice or maybe even make your own Shrimp Pad Thai with Jasmine Rice.
Basmati is a drier rice, grown in the climates of India and Pakistan, making it great for soaking up more Indian curries, sauces and is often used in other international cuisine such as Moroccan, Iranian, Arab dishes and much more.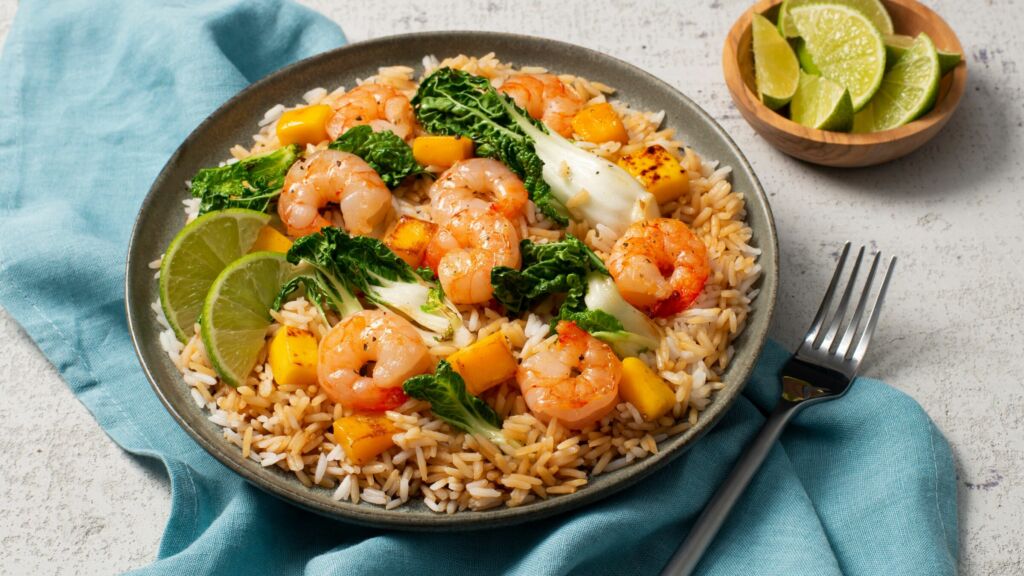 For an Indian inspired feast, use Success® Basmati Rice to make a Curry Cauliflower Buddha Rice Bowl, Herbed Basmati Rice with Grilled Tandoori Chicken. Or, experience Moroccan flavors in a Turkey and Chickpea Rice Tajine.
2- Difference In Grain Length
While both are technically long grain rice varieties, these two varieties vary in size when cooked. The basmati rice grains elongate and grow larger when cooked for a drier rice that is more separate, which makes it perfect for dishes like a rice pilaf such as this Taj Mahal Rice Pilaf .
Jasmine also expands when cooked, but not as long as basmati, and it holds onto more moisture meaning it tends to clump slightly together which makes it ideal for dishes like a Speedy Spanish Rice which requires a richer and creamier texture.
3- Differences In Taste and Texture
Taste
In contrast to the neutral flavor of traditional white rice, jasmine rice has a subtle floral aroma with a slightly sweet taste. While Basmati has a fragrant aroma with a subtle nutty flavor.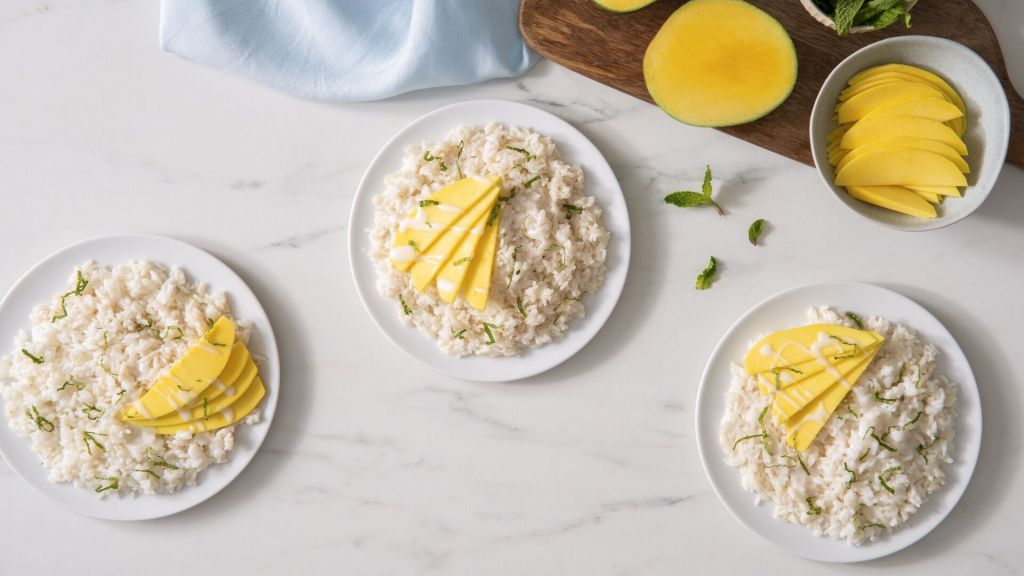 Texture
As jasmine is grown in a more humid climate and holds a bit more moisture, it cooks up with a soft, slightly sticky texture and often used in dishes like sticky rice mixed with a thick and creamy coconut milk mixture like in a Sweet Jasmine Mango Rice. Basmati, on the other hand, cooks up a bit more dry and separate for a fluffy and separate texture. It can be used in all kinds of dishes from rice salads to stuffed vegetables like these Basmati Stuffed Zucchini Boats.
Success is in the bag when you explore new rice varieties. Although these varieties may sound exotic, they can be used anywhere classic white rice can! Try using Success® Basmati Rice and Jasmine Rice in your next dish, whether it be a simple side of rice, rice salad, rice bowl, rice filling for lettuce wraps or burritos, soups and much more! Make sure to check out our full list of dishes using these varieties in our recipe selection.
Or take a look at this tantalyzing vegetarian mushroom meatloaf.