Food is often associated with family, tradition, travel, and social events but rethinking your relatIonship with food doesn't have to be a chore. Once you learn what makes sense for your body, you'll see just how many delicious options are out there. When it comes to planning meals, finding recipes that have that perfect balance of delicious and nutritious can be a fun way to get creative in the kitchen and try new ingredients -and Success® Rice makes it even easier!
Let's dive into easy tips you can incorporate into your mealtime routine and tasty recipes for you to try!
Zero in on ZeroPoint Pairings
With a pantry stocked with hearty grains and ZeroPoint options, planning your menu for the day is a breeze. The math is simple: once you know the point value of your hearty rice foundation, you can toss in those ZeroPoints without having to weigh, measure, or keep track of them!
Non-starchy veggies
Fruit
Fat-free yogurt and cottage cheese
Eggs
Fish / shellfish
Poultry
Meat Substitutes such as Tofu and tempeh
Corn
Beans and legumes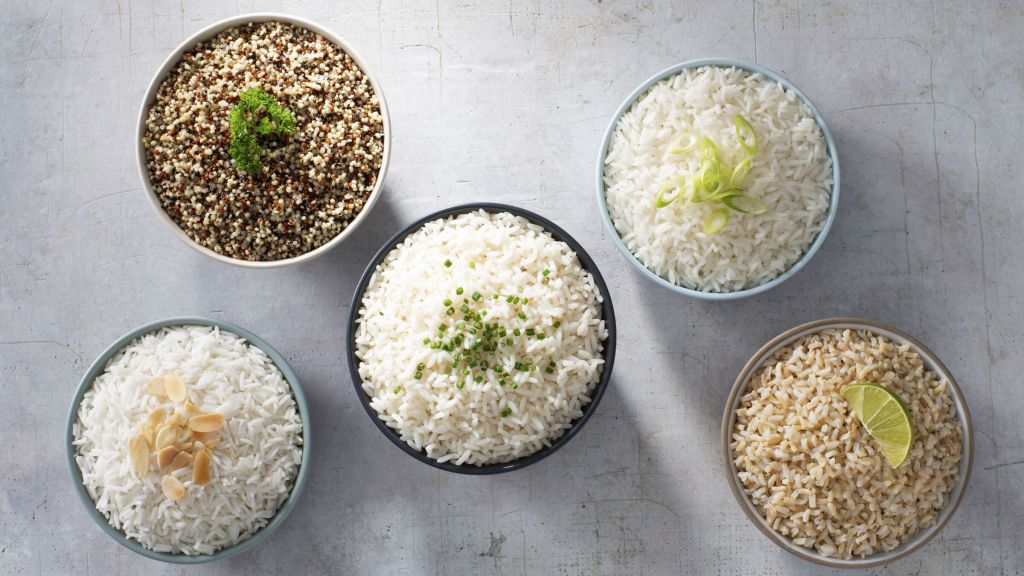 Measuring Success
While some prefer the neutral canvas of a white rice, others don't mind sparing the extra points for a fragrant jasmine rice. With this handy point guide on your favorite Success® varieties, you'll be able to easily count those points while getting to know different rice grains.
Success® Rice Point Guide
Serving: 1/2 bag (50g dry rice, makes about 1 cup cooked)
6 points: 1 cup cooked Success® Basmati Rice
6 points: 1 cup cooked Success® White Rice
6 points: 1 cup cooked Success® Jasmine Rice
4 points: 1 cup cooked Success® Brown Rice
4 points: 1 cup cooked Success® Quinoa Tri-Color
WeightWatchers® Tip: Meal Prep When Possible
With our simple boil-in-bag rice, you'll be able to master meal prepping and perfect reheating rice. Make a full bag, measure out your meal, and save the rest for later!
Stir Fry Sensations
With so many non-starchy vegetables on the ZeroPoints list, stir fry meals are ideal mealtime options. Plus, with so many mix-in possibilities, you'll never get tired of them! Pack in the veggies or opt for a low or no point protein option.
Seafood Stir Fry
For a dinner that's easier than takeout, great creative with some Recipe Ideas Using Shrimp! Taste for yourself with this Shrimp Stir Fry from @Lightenupwithlaura_ww! Juicy pineapple, crunchy peppers, and nutty sesame seeds are just a few of those 0 ingredients you can toss in with those hearty ingredients that are worth every point; tender shellfish and fragrant jasmine rice.
4 oz shrimp – 1 point
1/2 cup pineapple
1 bell pepper, raw
1/4 red onions, raw
1 tbsp soy sauce / teriyaki blend – 1 point
5 scallions, raw
1 tsp sesame seeds
1/4 cup dry Success® Jasmine Rice – 5 points
WeightWatchers® Tip: Meal Prep When Possible Tip: Splash on Craveworthy Condiments
For flavor complexity, consider splashing in a blend of two favorite condiments: teriyaki and soy sauce. Loaded with umami flavors, spices and sesame, this mixture boasts the perfect balance of sweet and salty. Plus, a little goes a long way! Keep a bottle handy for when you want to add a burst of flavor to a stir fry, marinade grilled meat or vegetables, or take your salads to the next level!
Chicken Stir Fry
Keep plenty of chicken breasts on hand so you can enjoy a protein-packed plate without having to count up too many points after your meal. This Chicken Stir Fry from @ww_withbrit tastes just as good as it looks and weighs in at a mere 6 points!
1/2 cup Success® Brown Rice – 5 points
chicken
carrots
onion
broccoli
zucchini
teriyaki sauce – 1 point
Irresistible Rice Bowls
From starting with the right base to choosing robust seasonings, there are many ways to elevate your rice bowl! Let's take a page from some tried and true traditional combinations! Just remember these 2 easy steps:
Hearty Base: Build meals with a hearty base that will keep you satisfied.
ZeroPoint Mix-ins: Pile on the ZeroPoint ingredients to make snacks and meals that offer plenty of flavor and texture!
Mexican
Head south of the border with this vibrant Burrito Bowls from @Lightenupwithlaura_ww is packed with flavor, not points!
1 tbsp spicy taco sauce
2 oz avocado – 2 points
2 tbsp salsa con queso dip – 1 point
5 oz cooked skinless boneless chicken breast(s)
3 tbsp red onion, raw
1/2 cup diced tomatoes and green chilies
1/2 cup canned black beans
1 serving Success® Quinoa Tri-Color – 3 points
WeightWatchers® Tip: Meal Prep When Possible Tip: Load up on Legumes
Adding legumes to your meals is another opportunity to try out new recipes and experiment with different ingredient combinations. You can do so by exploring Rice and Beans Meal Ideas and learning how to transform your legumes into elegant and flavorful dishes.
Greek
When you're craving refreshing coastal flavors, this Greek Bowl courtesy of @cats_ww_adventure will transport you to the Mediterranean. A creamy tzatziki sauce – a blend of Greek yogurt, dill, and cucumber – packs just the amount of indulgence!
1 Oat Bran and Whole Wheat Flour Pita – 1 point
1/4 cup dry Success® Jasmine Rice – 5 points
2 tbsp cucumber dill tzatziki with greek yogurt – 1 point
WeightWatchers® Tip: Meal Prep When Possible Tip: Cut the Fat
Snackers, take note! Get the crunch you're craving by making pita chips in an Air-Fryer if you have one handy. Though butter and butter substitutes are a staple in American cuisine, why not lean into the most sacred Mediterranean kitchen principle by opting for olive oil.
WeightWatchers® Tip: Meal Prep When Possible Tip: Use Fresh Flavors
Mediterranean meals focus on fresh, flavorful ingredients: fewer quality mix-ins often prove to be more satisfying when it comes to preparing simple Mediterranean-inspired meals, Consider these pillars of a perfect plate:
Vegetables: tomatoes, peppers, eggplant, cucumber
Fruits: oranges, lemons, apples, avocado, zucchini, watermelon
Poultry: turkey, chicken,
Seafood: salmon and shellfish, particularly mussels and shrimp
Fats / Proteins: olives, avocados, nuts, legumes such as chickpeas
Simple Yet Satisfying Dinners
Pineapple Teriyaki Salmon Dinner
There are plenty of tasty ways to cook with seafood. For a tangy treat, whip up a Pineapple Teriyaki Salmon Dinner, compliments of @Lightenupwithlaura_ww
1/4 cup dry Success® Rice – 3 points
4 oz sockeye salmon – 3 points
1 tbsp soy sauce / teriyaki blend – 1 point
1 cup cooked green beans
1 tsp sesame seeds
WeightWatchers® Tip: Meal Prep When Possible Tip: Choose Quality Over Quantity
Depending on the seasoning, salmon is a protein that pairs well with both indulgent sauces and neutral sides. Why not level up your meal by selecting a richer variety like vibrant sockeye salmon? When you opt for more flavorful protein, you can simplify your recipe by reducing the amount of sauce and dressing needed. Cooking Tip: Adjust cooking time as sockeye salmon filets are generally thinner.
Splurge Worthy Meals
Looking for more Sweet and Spicy Recipes ? @Lightenupwithlaura_ww has yet another delicious meal idea! Her Sweet and Sour Meatballs are a bit of splurge, but it's worth each and every point! After all, everyone deserves a treat now and then.
1 cup pineapple
1/3 cup sweet and sour sauce – 3 points
5 lean ground beef meatballs – 7 points
3 mini sweet baby bell peppers
1/2 cup red onion, raw
1 cup carrots, cooked
1/4 cup Success Jasmine Rice – 5 points
Meatball Ingredients:
1/2 cup seasoned bread crumbs – 7 points
2 tbsp Romano cheese, grated – 2 points
1 medium clove garlic
1 3/4 lbs ground beef – 31 points
1/4 cup egg whites
Thinking about the way we eat is not as daunting as it may initially seem. With the right tips and tricks, such as those mentioned above, doing so gives you the chance to get creative in the kitchen and add a whole new batch of recipes to your culinary repertoire.
With Success® Rice, you can be conscious of what you eat and find out how to turn your preferred ingredients into sophisticated and irresistable dishes at the same time!