After a long day at work, it can sometimes be difficult to find the time to cook up a good quality family dinner, especially when you've also got to prep the kids for bath time and put them to bed!
Luckily, Success® Rice has you covered with some of these quick and easy recipes which can be cooked up in the air-fryer with minimal fuss. But before we take a look at these meal ideas, let's learn about some of the benefits of using an air-fryer to help prepare your family meals. 
Cooking Family Meals in the Air-Fryer
There are many benefits to using your air-fryer when cooking family meals. You'd be surprised at the sheer amount of things you can prepare in the air-fryer in no time at all – from salads to rice bowls to tacos! 
Although smaller air fryers are normally associated with smaller meals for just one or two people, bigger models will easily be able to help you make great-tasting family meals.
Cleaning Your Air Fryer
As air fryers require considerably less oil to operate than other kitchen appliances like deep fryers, clean-up is also much easier. That said, there are a couple of things you can do to make cleaning your air fryer even easier.
Parchment Paper Rounds: You can buy parchment paper rounds in the shape of your air fryer with holes inside to allow the air to keep flowing. These rounds make clean-up after cooking your air-fryer meals a breeze as you can simply remove the parchment paper and dispose of it.
Silicone Basket: You can also air fry your meals using a silicone basket. This basket goes into your air fryer and directly into the dishwasher afterward.
Hopefully, by now you're more than ready to give air fryer cooking a go with some of these quick and easy family meal ideas.
Air-Fryer Family Recipes
Put your air fryer to good use while saving you valuable time in the kitchen with any of the following recipes.
Salads
Air fryers are perfect for making comforting and filling salads like this Warm Air-Fryer Broccoli Quinoa Salad made with chewy Success® Tri-Color Quinoa. To add a bit of sweetness, add the peelings from broccoli stems to the water when preparing the vegetable broth.
Try making the crispy chow mein noodles in the air fryer for this Asian Rice Salad for a summer salad that will keep your family refreshed during the warmer months. The air fryer will give your noodles a nice golden brown color which adds to the presentation of this dish. For some additional flavor, try heating your Success® Jasmine Rice with a cup of orange juice in the cooking liquid.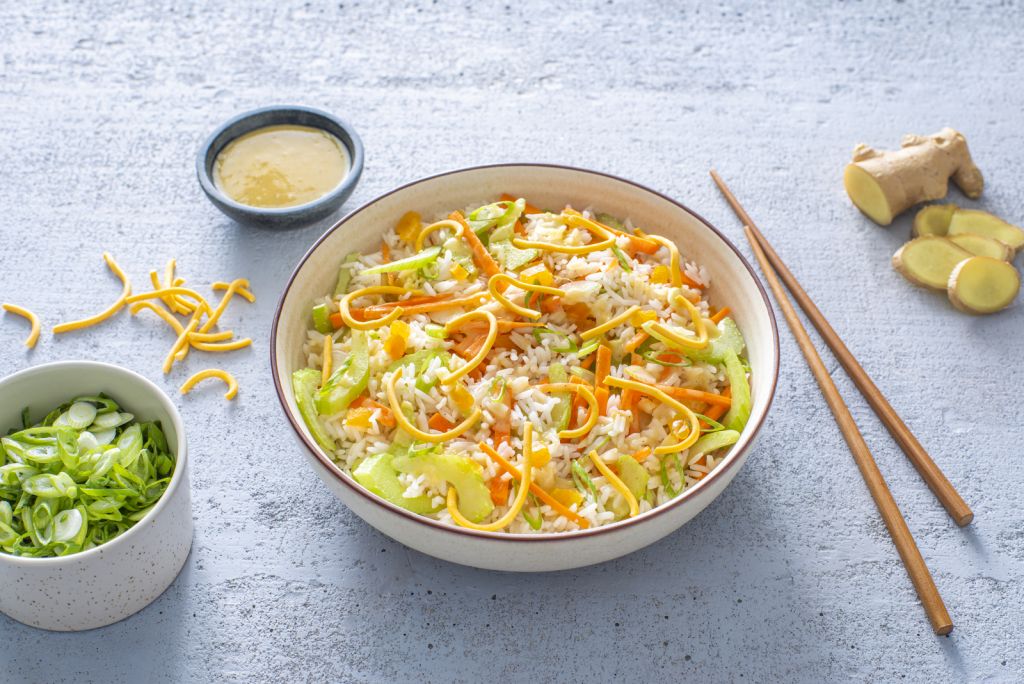 Air-Fryer Recipes From Around the World
You can use your air fryer instead of the oven to add a nice, crunchy texture to these Baked Vegetarian Taquitos made with Success® Brown Rice and pumpkin purée for your family next Taco Tuesday. For an extra treat, serve these taquitos with sour cream or salsa and garnish with fresh cilantro.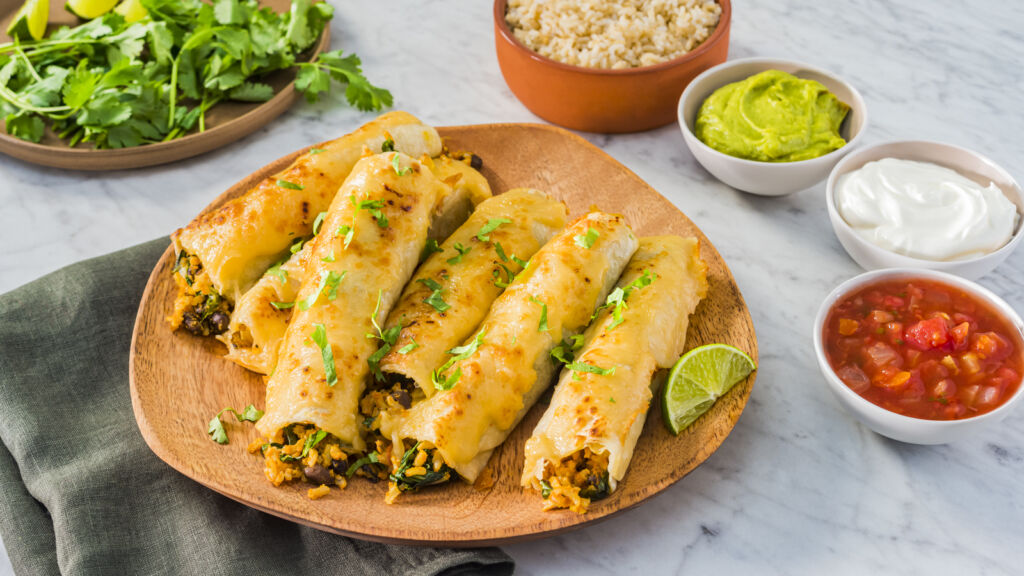 For something with more of an Asian flavor that can be made in your air fryer for your family, make this Air-Fryer Bang Bang Chicken Tenders With Rice recipe using our Success® Jasmine Rice. To add some more flavor, try serving this dish with toasted sesame seeds.
Rice Bowls
This crunchy Egg Roll in a Bowl is perfect, whether you need a satisfying lunch or dinner for your family. To make this a vegetarian recipe, substitute ground pork with tofu. The air fryer adds a nice taste and texture to the wontons in this dish.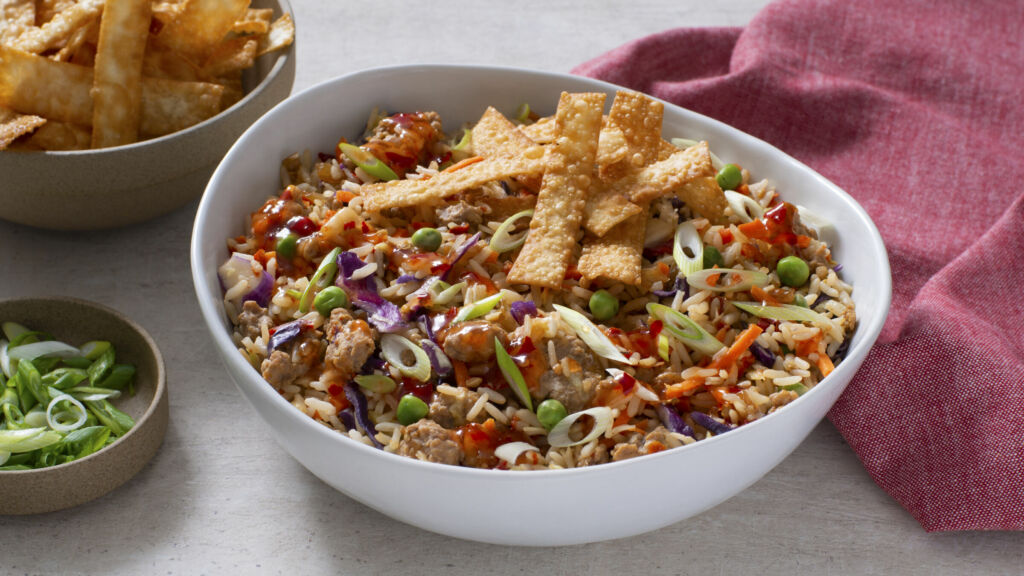 Additionally, for a rice bowl with more of a European flavor, make these Mediterranean Rice Bowl With Air-Fryer Chickpeas with Success® Basmati Rice for your family. Feel free to substitute the Greek vinaigrette for balsamic if you don't have any in the pantry.
Seafood
Seafood tastes excellent when it's hot out of the air fryer. For example, try air frying the tempura in this Shrimp Tempura Rice Bowl made with broccoli for an easier way to make this recipe. This dish is so delicious your kids won't even notice the veggies!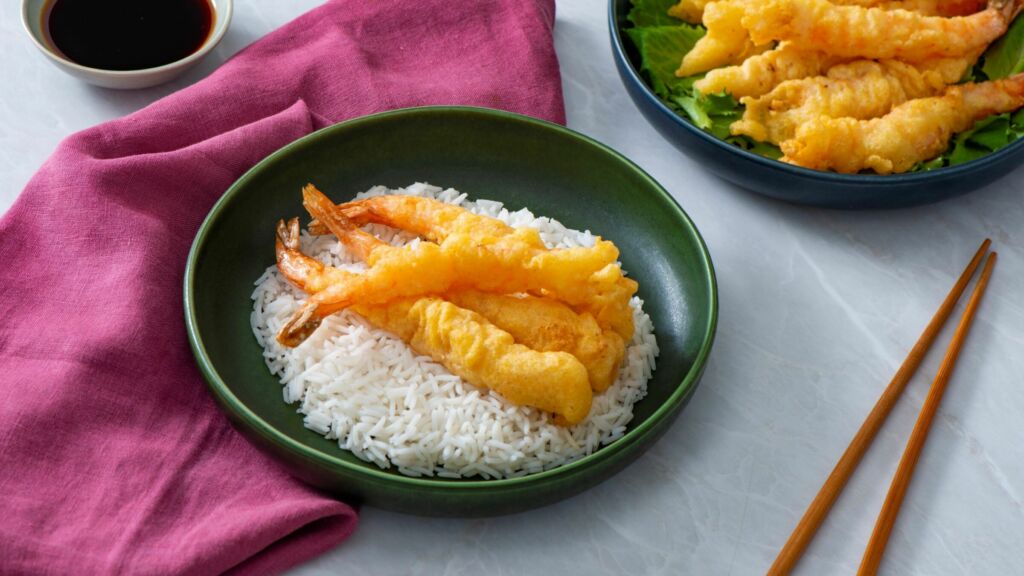 For more cooking tips and even more recipes that can be made using different kitchen appliances, stay tuned to Success® Rice.