Enjoying what we eat is one of life's greatest pleasures, so that means we don't have to settle for flavorless or bland chicken and rice meals for lunch and dinner. There are plenty of simple ways to liven up your meals with flavor or present them with style so you can elevate your weekly dishes to look and taste like master chef creations.
We could all use a refresher from time to time on how to switch up our meals, or you might be starting to explore new things in the kitchen and might need some guidance. Either way, we'll help you make your meals a success every time!
Why Make Meals in a Bowl?
Although historically we associate meals in bowls with wet ingredients like soups or cereal with milk, there is a growing trend toward layering and mixing ingredients together that adds a special welcoming and comforting feeling that we can all get on board with.
Not to mention, in our fast paced society, we often don't have time for a traditional sit down meal every day. A delicious bowl or container can save the day packed with grains, protein, vegetables and more. So we're here to help give your meals an elevated touch on the go or at home!
Ways to Elevate Your Meals
Take a look at these ways you can take any of your meals from just good to great!
Flavoring Tips
The simplest way to upgrade any meal is to start by using quality ingredients and learning how to use flavor enhancers to make your dish a bit tastier. If you're not sure how you can do that, take a look at a few of our easy tips.
Use Spices and Explore Fresh Herbs
Using spices and herbs is a wonderful way to give your dish a wide range of flavor whether you want it to be a touch sweeter, more savory or give it a spicy kick. Although we have commonly been taught to add salt to meals when lacking flavor, oftentimes spices and herbs can also help to bring out the natural flavor of meals.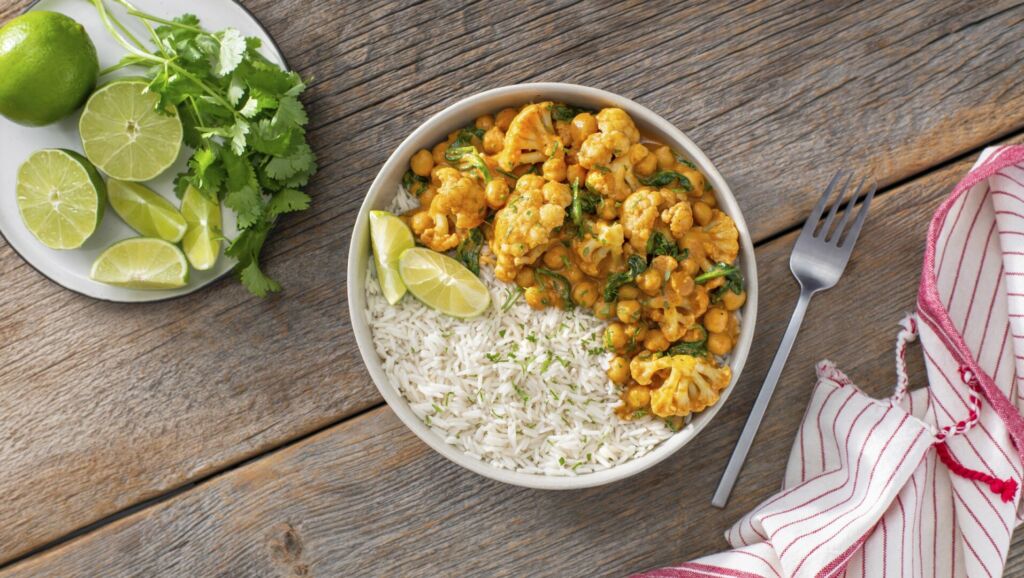 If you don't normally add spices or herbs, start simple with more familiar and common seasonings like thyme, rosemary or oregano. Fresh cut herbs are best for maximum flavor but the dried variety will work as well. This is also a great opportunity to move out of your comfort zone to try different flavors that you might not have used before such as garam masala, paprika or turmeric in something like an Indian-inspired Buddha Rice Bowl with a burst of flavor in every bite. Garnish with herbs like cilantro and parsley to add a fresh touch.
Feeling like upgrading your seasoning skills even more? Check out our guide to mixing and matching different spices and herbs to recreate all of your favorite world cuisine-inspired flavor combinations in your next meal.
Cooking with Flavorful Liquids
Another surefire way to give your dish more flavor without any extra effort is to learn how to cook with juices, broth or a combination instead of just water. You can also add spices and herbs to the water when cooking your Success® Boil-in-Bag grains. Infusing liquids with condiments will take your grain base to new heights.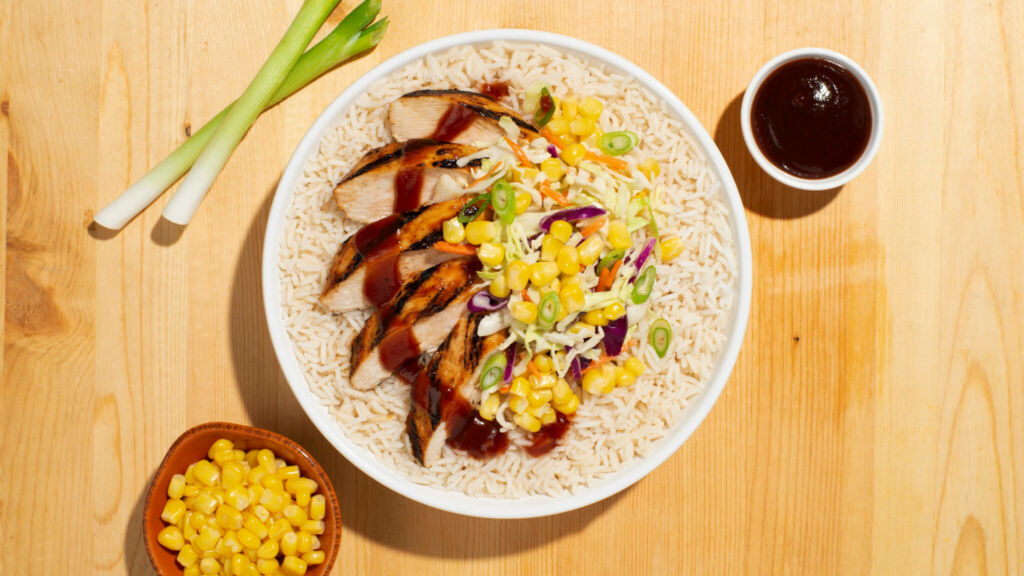 This BBQ Chicken Rice Bowl uses this tasty technique to create a hearty base of fragrant Basmati Rice simmered to perfection in a blend of chicken broth and Worcestershire sauce. More flavor with less effort!
Using Umami Sauces or Ingredients
We often add to our meals to make them sweet, sour, bitter and salty, but we can't forget about umami. Umami is considered the savory taste experienced from many different foods like:
Vegetables: mushrooms, tomatoes, fermented vegetable blends
Gravies and sauces: cooking gravy, soups, meat extracts or other sauces like fish or soy sauce.
This Fried Rice Bowl is bursting with umami flavor made with fermented Kimchi and sliced mushrooms sauteed in soy sauce and sesame oil topped with a fried egg.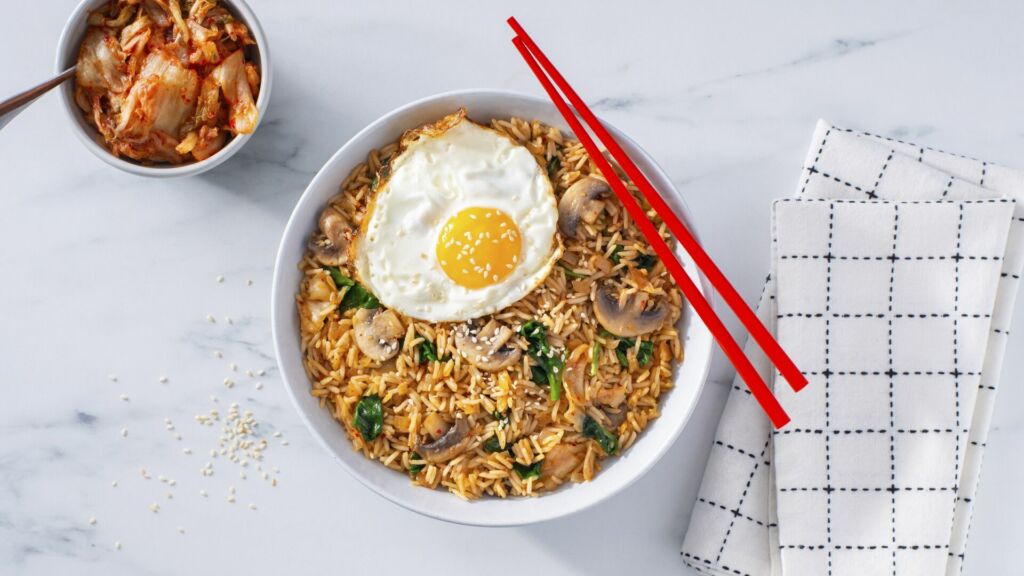 Cooking Tips
Once you've decided which seasonings to add, there are a few tips and tricks for the cooking process.
Marinades and Seasoning Early On
Seasoning and marinating your foods early on in the cooking process not only add extra flavor to your dish, but they also work to tenderize them. In fact, certain cooking experts even say that letting meat or other proteins (like tofu) sit in flavor blends for extended periods of time allows them to absorb more deliciousness before it is time to cook.
This recipe for a Quinoa Edamame Power Bowl is topped with salmon that has been seasoned with salt and pepper and brushed with savory hoisin sauce prior to cooking to help give this dish a satisfying Asian-inspired taste.
Slow Cooking for Tenderness
In addition to marinating and seasoning, oftentimes cooking ingredients over high heat too quickly can leave them burnt and lacking flavor. Cook your vegetables and meats over medium or low heat for a little longer to not scorch them. This will ensure your dishes are loaded with flavorful ingredients!
Plating Tips
Last but not least, it's important to remember that we eat with our eyes before ever touching the fork. So presenting your dishes in a way that is pleasing to see is as important as adding flavor for your taste buds! It's the reason we can all stop by a shop window to gaze at the food we dream of eating.
We suggest you start by using toppings, sauces and garnishes. That might mean a bit of shredded Parmesan for your savory dish or chocolate sauce for your dessert. This beautiful and decadent Creamy Coconut Tropical Breakfast Bowl is garnished with different textures and flavors like crunchy shredded coconut, soft and sweet banana, mango, and pineapple with just a hint of lime zest.
So, what are you waiting for? Try out one of these simple tips to elevate your next meal in a bowl! For more recipe ideas like this vegan meatloaf dish, check out our website.