Rice is one of the most versatile ingredients known around the world. If you take a look at some of the most flavorful and well-known dishes from Italy to South America or East Asia they probably either include rice or are easily adapted to include it! Grains like rice, or other seeds like quinoa, are also most likely part of your own weekly meal rotation too.
There are such a wide variety of dishes to be made using rice (and quinoa!), we've put together a world tour of different plates with savory spices, crunchy vegetables and much more. So come explore different recipes with us from around the world to spice up your everyday meals without having to purchase a plane ticket!
Don't Have Time For New Recipes?
If you're thinking these international recipes might be laborious or time consuming, think again! All of these recipes are made with quality, quick cooking Success® Rice and Quinoa, which cook up in just 10 minutes, so you don't have to spend hours in the kitchen to try something new and delicious!
Travel the Foodie World
Join us on a trip to discover all of the delicious dishes that you can add to your weekly rotation without any travel envy!
Southern Goodness
Jambalaya
Our first stop is close to home for some southern comfort Louisiana flavors. Home to creole cuisine which consists of a blend of West African, French, Spanish, Amerindian influences that truly represent the melting pot history of the USA.
One of the most beloved dishes in Louisiana is a traditional Bayou Chicken and Sausage Jambalaya made with white rice and the holy trinity of creole cooking onion, bell pepper and celery simmered all together in a savory tomato-based sauce with chicken and smoked sausage.
Tex Mex Chimichangas
Our next stop is to the west coast. Did you know? Classic chimichangas are not technically Mexican but rather a Tex Mex speciality originating in southern California bordering northern Mexico.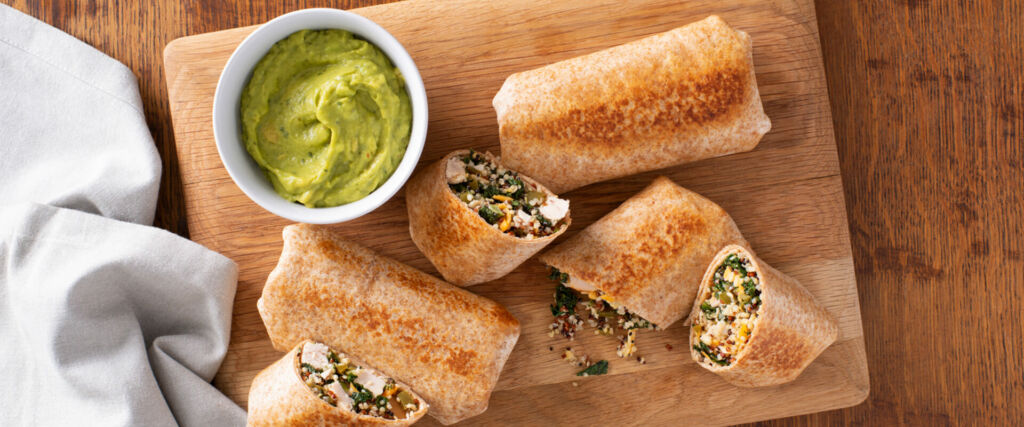 These Chicken and Kale Chimichangas are a true testament to fusing cultures and flavors filled with Success® Tri-Color Quinoa, seasoned chicken and kale and melty cheese all wrapped up in warm flour tortillas topped with guacamole.
Mexican Street Food
Travel the bustling streets of Mexico at home by preparing these Mexican Beef Taco Wraps with a savory side of Grilled Corn Salad seasoned to perfection topped with feta cheese and mixed with Jasmine Rice for a hearty touch. Have your own event at home and serve both with a side of horchata or margarita of choice.
A Taste of the Caribbean
Take a deep breath and just imagine the blue waters of the Caribbean while you enjoy an island-style Jerk Chicken Fried Rice dish made with marinated chicken sauteed with aromatic Jasmine Rice, crunchy vegetables and a hint of classic fried rice flavors like savory soy sauce and green onion.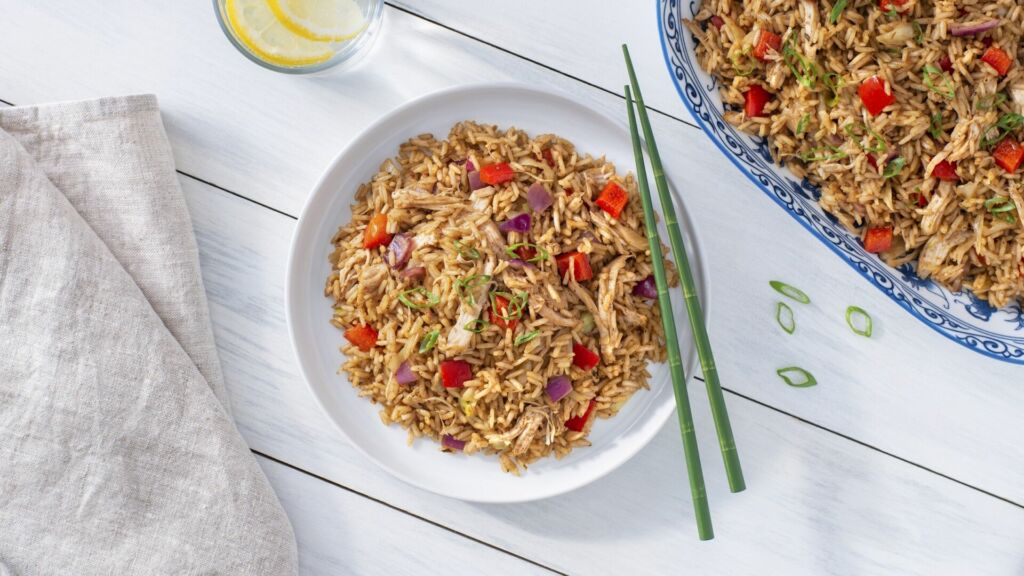 Asian Specialities
Our travels continue to the wide and vast continent of Asia reaching from Southeast Asia all the way to India.
Thai Inspiration
Thai cuisine is often characterized by its aromatic scent and spicy edge. Enjoy the typical flavors of Thai cooking with these Chicken and Rice Lettuce Wraps made with a combination of ground chicken and vegetable slaw all cooked in a Pad Thai sauce with green onions, bean sprouts, peanuts, cilantro and zesty lime.
It wouldn't be a true Thai meal without serving a delectable bowl of Sweet Jasmine Sticky Rice simmered in coconut milk and topped with fresh slices of mango for the perfect dessert after a flavorful meal.
Korean Kimchi
One of the most common elements of Korean cuisine is kimchi, referring to fermented vegetables that can be used and eaten in a wide variety of dishes! This Korean-inspired Kimchi Fried Rice Bowl is a fusion between Korean kimchi and Chinese style fried rice with vegetables, fragrant long grain Success® Basmati Rice and a blend of soy sauce and sesame oil topped with a savory fried egg.
Vietnamese Tastes
Among many of the top lists of food to try throughout the world, Vietnamese Pho is definitely one to make the top of the charts! This Vegetarian Pho-inspired Rice Bowl takes the beloved brothy soup and swaps out rice noodles for aromatic Jasmine Rice simmered to perfection in vegetable broth with soy sauce, ginger, star anise, and cinnamon sticks as a great base layer of flavor topped with mushrooms, bok choy and tofu.
Indian Spices
Most Indian dishes contain a rich variety of spices like curry, garam masala, turmeric, cayenne, ginger and garlic. Many believe this is because spices help to keep food from spoiling and so Indians commonly add many spices to their dishes for flavor and storage purposes. Also, a large portion of India eats vegetarian and does not consume dairy products.
This Curry Cauliflower Buddha Rice Bowl is not only vegetarian but it is made with coconut milk for a creamy and flavor bowl you will be wanting to make again and again.
Mediterranean Vegetables
In the Mediterranean, Greek dishes are known for their zesty citrus lemon in combination with fresh tomato, cucumber and zucchini produce alongside chickpeas and olives. This Mediterranean Rice Bowl with Zucchini Fritters celebrates all of those classic flavors in a simple rice bowl made with whole grain brown rice with hummus.
With all of these tasty options, where will your food journey begin? We suggest you stock up on a few boxes of Success® Rice or Quinoa because there are plenty more international and home cooked recipes like this vegan meatloaf that you can make using these hearty grains!