On National Rice Pudding Day we celebrate a dessert that has brought families together for centuries the whole world over. A favorite among everyone from fussy-eating kids to foodies, it's hard to find a dessert that means so much to so many people. That's why each year, on August 9th, we take a moment to appreciate just what this dessert means to us and our families!
At its core, rice pudding is a simple dish with easy-to-source ingredients, but perhaps what makes it special is the fact that it is a dish that you put your own personal stamp on, so that your recipe will be the one talked about in your family for generations to come.
No two rice puddings are the same and there is plenty of room for creativity. Read on to learn how you can make the most of your rice pudding on National Rice Pudding Day.
Main Ingredients in Rice Pudding
Before getting started on your rice pudding, it's important to get a handle on the ingredients you'll be using. Although there are many varieties of rice pudding out there, in terms of ingredients there are a few constants.
Rice Grains: Most rice pudding recipes include a grain such as SuccessⓇ White Rice, as it's perfect for achieving the creamy finish the dessert is famous for. If you haven't got any, don't fret, Basmati and Jasmine varieties work really well, too.
Milk: For that full, creamy pudding effect, milk is generally used to cook the rice.
Sugar: Finally to give the dessert a sweet touch, brown or white sugar is added, just how much depends on your preferences.
Substitutes for Key Ingredients
If, for whatever reason, you don't have these ingredients on hand, then there are plenty of substitutes that can work just as well.
Quinoa: If you're looking to get that creamy, rice effect without using rice, then try SuccessⓇ Tri Color Quinoa.
Dairy Free Rice Pudding: For a vegan or vegetarian version, most vegetable milks make for a good substitute, with soy, almond, oat and coconut milk being among the most popular choices.
Sugar: To keep your dessert tasting sweet without depending solely on sugar, make sure to add a fruit or berry to the mix, with raisins, kiwi, strawberry, blueberry and raspberry being well-established favorites among pudding enthusiasts.
Vanilla extract: Although not essential, the vast majority of recipes around the world include vanilla to give the dessert a fragrant, sweet finish.
Classic Rice Pudding Recipe
Now that you've got your key ingredients in place, why not start off your pudding adventure with this classic Creamy Brown Sugar Cinnamon Rice Pudding.
Rice Pudding across Different Cultures
One of the things that makes rice pudding so beloved is that it is a truly international dessert enjoyed all over the world. What's more, each culture has its own unique take on the dish. Read on to find out more about the multitude of delicious variations for rice pudding and what makes each of them different.
International Variations of Rice Pudding Recipes
Arroz con Leche: A staple in Hispanic households for years, what makes arroz con leche stand out from other rice puddings is the addition of cinnamon and the emphasis on sweetness.
Hawaiian Rice Pudding: To get a taste of how the Polynesian Islands like their rice pudding, add some sliced banana and pineapple juice.
Biko: Hailing from the Philippines, biko is a well-loved local comfort food which is usually made with coconut milk as opposed to your typical dairy milk.
Rizogalo: For the Greek version of rice pudding, all you have to do is add some lemon or orange zest along with crushed almonds to get a little flavor of the Mediterranean.
Indian Rice Pudding: Aka rice kheer, is one of the most popular variations throughout the world and differs from others through its combination of cardamom, raisins, cashew and almonds.
Swedish Rice Pudding: A little creamier than other variations, Swedish rice pudding is known for its addition of berries and whipped cream.
So if you're looking to add a little international flare to your celebration of National Rice pudding day, this Indian-inspired Coconut and Cardamom Rice Pudding recipe is sure to be a crowd-pleaser at your dining table. Likewise, to add a tropical twist to your pudding, why not try your hand at this recipe for Banana and Kiwi Rice Pudding and bask in the fruity flavors of the Polynesian islands.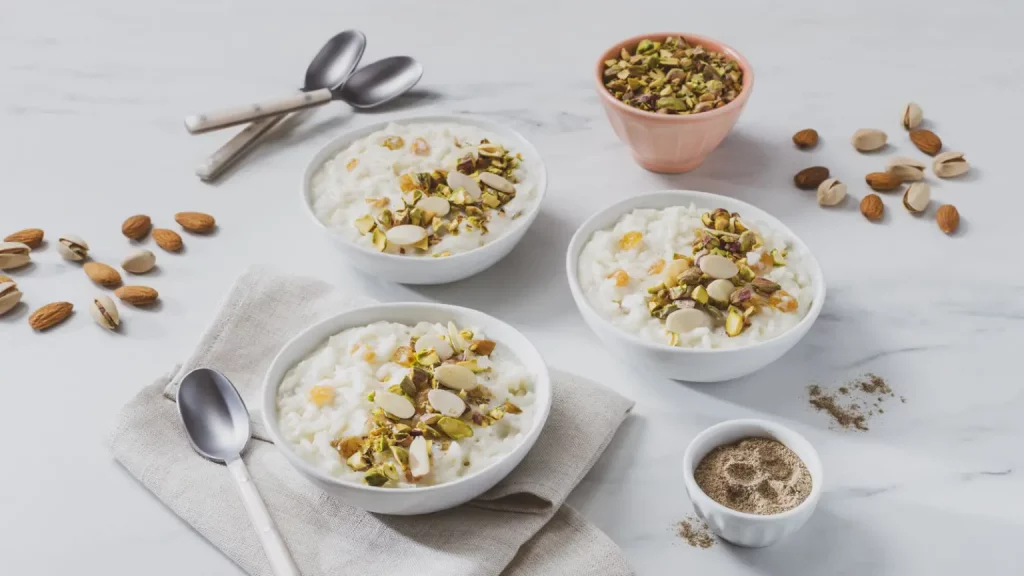 Add Unique Flavors to Rice Pudding
When cooking for others, we all aim to please. You just can't beat that feeling of satisfaction derived from the sight of our loved ones patting their tummies after a delicious meal, and nothing rounds off a meal like a unique dessert dish to surprise and intrigue friends and family alike.
So if you want to make your rice pudding the talk of the table on National Rice Pudding Day, take a look at this recipe for Cappuccino Rice Pudding and see how the aromatic flavor of coffee takes your rice pudding dessert to a new and interesting place. Alternatively, if a flavorful kick is what you're after, try Bourbon and Raisin Rice Pudding, just make sure to prepare enough for seconds!
Sometimes one ingredient is all it takes to jazz up a dessert, that's why we've prepared this handy guide to Delicious Rice Pudding Recipes You've Probably Never Tried!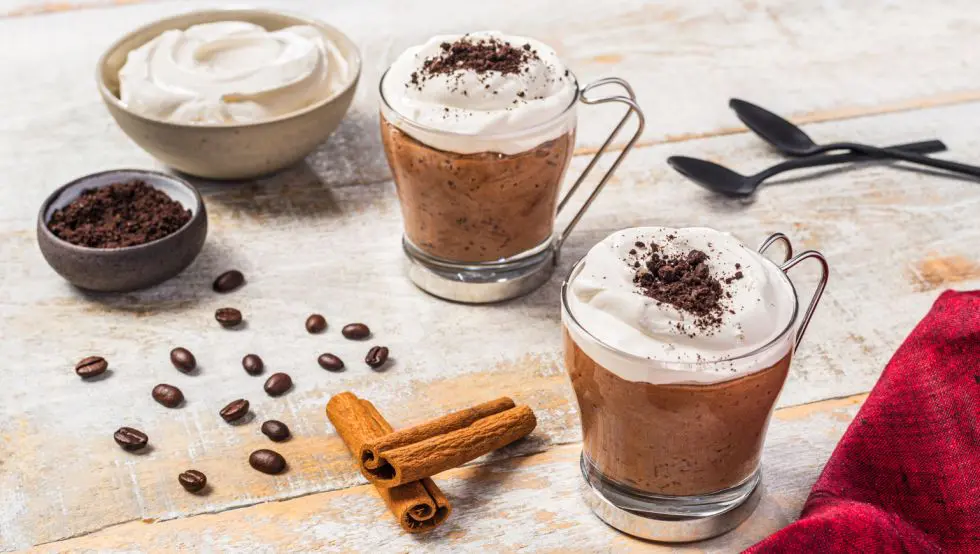 Sharing your Rice Pudding on Instagram
Don't let National Rice Pudding go by without sharing your creations! Join in on the fun and show the world your pudding game! Here are a few handy tips to help you give your rice pudding the insta-presentation it deserves!
Focus on the food: Make sure you have the food in focus before you take the shot.
Get close to your photo: It might sound obvious but make your rice pudding the star of the show by getting in close with your shot.
Shoot in Natural Light: This way, you can best capture the nuances of the food.
Angles: Knowing which angles best flatters your dish is a fine art, take lots of photos from different angles and compare.
Camera: Again, this may seem obvious, but use the best camera available. Find out who among your loved ones has the most state-of-the-art phone and use that.
Cooking Techniques for Creamy Rice Pudding
To make your rice pudding extra creamy, follow these cooking techniques:
Use long grain white rice, such as SuccessⓇ White Rice or Jasmine varieties, to best achieve the desired creamy texture.
Simmer the rice in milk over low heat, stirring frequently, to allow the rice to absorb the liquid gradually.
Add the sugar and other flavorings, such as vanilla, towards the end of cooking to prevent them from overpowering the dish.
For an extra velvety texture, you can stir in a small amount of heavy cream or condensed milk near the end of cooking.
Host a Pudding Tasting Party
Now that you're well-versed in all things rice pudding related, why not host a pudding tasting party on National Rice Pudding Day. It's the perfect excuse to gather friends and family together to share your success with this delightful and delicious dessert!