Stocking up your pantry or cupboard with a few versatile and easy-to-cook ingredients – or pantry staples – can be a true lifesaver for almost any occasion. Got little time or motivation and need to throw something together quickly, want to stay in, or simply feel under the weather? With some creativity and no last-minute trips to the grocery store, a well-stocked pantry can help you put something effortlessly delightful together for a complete meal.
While you might already have a few staples on hand, it's always a great idea to have new recipe ideas in your back pocket. So, we've put together 10 practical and delicious meals that you can make with a variety of items. And, what's great about these recipe suggestions is that they are flexible and can be customized with the ingredients you have – by learning to substitute fresh items with canned goods, you can make the most out of your available food and grocery planning. Let's get started with a few essentials and recipe ideas!
Top Foods to Keep your Pantry Stocked
Before we jump into our top 10 recipes, let's talk about what makes a good pantry staple item. These foods are easy to cook and versatile, which also tend to have a longer shelf life than fresh food, which might expire within days or a week. We're not talking about ultra-processed food either, simply food that naturally keeps for longer or whole foods that have been preserved.
We've broken down a few essentials that you can choose from to keep at home, based on preference.
Grains: white rice or whole grains like brown rice, quinoa.
Jarred or canned goods: beans (black, white, pinto), chickpeas, lentils, tomatoes, peanut butter, tuna and salmon.
Oils and fats: olive oil, vegetable/canola oil, coconut oil and butter.
Liquids: chicken or vegetable broth (or bouillon cubes) , coconut milk, sriracha, hot sauce, lemon or lime juice.
Dry foods: flour, sugar, and oats.
Seasonings and spices: oregano, basil, garlic powder, cinnamon, curry powder, cumin, paprika and more.
Produce: potatoes, onions and garlic can be stored in a cool dark place for up to a month.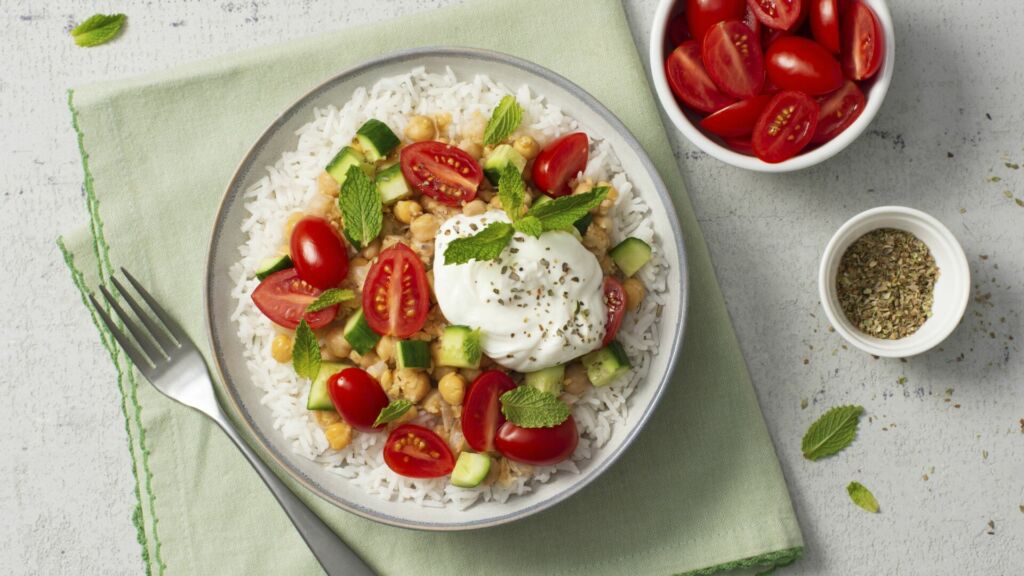 Tips:
10 Recipes with Pantry Staples
Create mouth-watering recipes with these standard and useful pantry staples including: Canned Tuna, Chickpeas, Canned Tomatoes or Tomato Sauce, Rice and Quinoa.
Canned Tuna
While most everyone probably has a can of tuna or salmon on their shelves, if you don't, now is the time to add them. Fish like tuna is a great source of protein and a quality staple that can be made into a variety of meals like rice bowls, rice salads, skillets, casseroles and much more!
Try this rice bowl made with canned tuna, quinoa, a dash of lime juice and sriracha for a kick. With celery, tomatoes and cabbage, this bowl also makes those leftover vegetables a bit more attractive! Feel free to add in additional crunchy vegetables like carrots, cucumber or a bag of lettuce.
For something packed with zesty flavors, this rice salad is made with Success® Jasmine Rice, store-bought vinaigrette, canned olives, frozen beans, salt and pepper. Toss together for a quick meal made with hearty ingredients.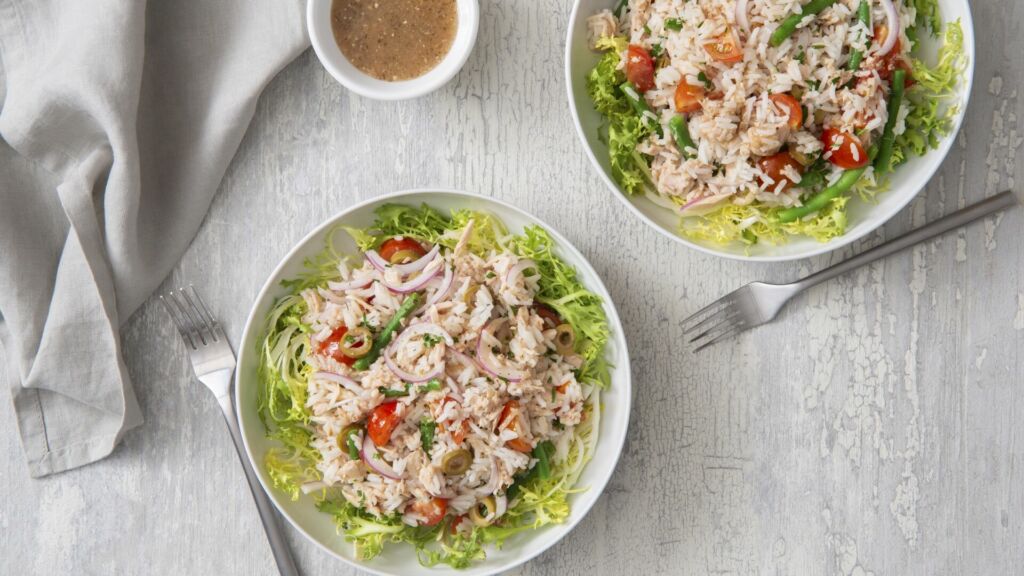 Chickpeas
As a rich source of meat-free protein, chickpeas help keep you feeling full and satisfied. And, although they have a long shelf life, storing uncooked chickpeas and other beans can take hours or even days to rehydrate and cook. We say, keep store-bought cans or jars on your shelf for easier use to toss in when you need them!
In just 15 minutes, take your taste buds to the Middle East with za'atar seasoning, Greek yogurt, canned chickpeas and aromatic Success® Basmati Rice. For a fresh touch, add in tomatoes, cucumber and mint leaves (optional).
Ideal for a vegetarian alternative, chickpeas are quite common in many dishes ranging from the Mediterranean to Indian-inspired curry dishes. For this recipe, if you don't have fresh items on hand, swap in seasonings from your spice rack like ground, dried ginger, garlic powder, onion powder and dried cilantro or coriander. Toss in canned chickpeas, canned diced tomatoes, fresh or frozen spinach, plain yogurt, Success® Basmati Rice and you're on your way to an incredible pantry meal!
Canned Tomatoes or Tomato Sauce
Never underestimate the power of canned tomatoes to make your own homemade sauce, add flavor and vibrant color to your meal or level up a simple white rice side dish by adding to the cooking water!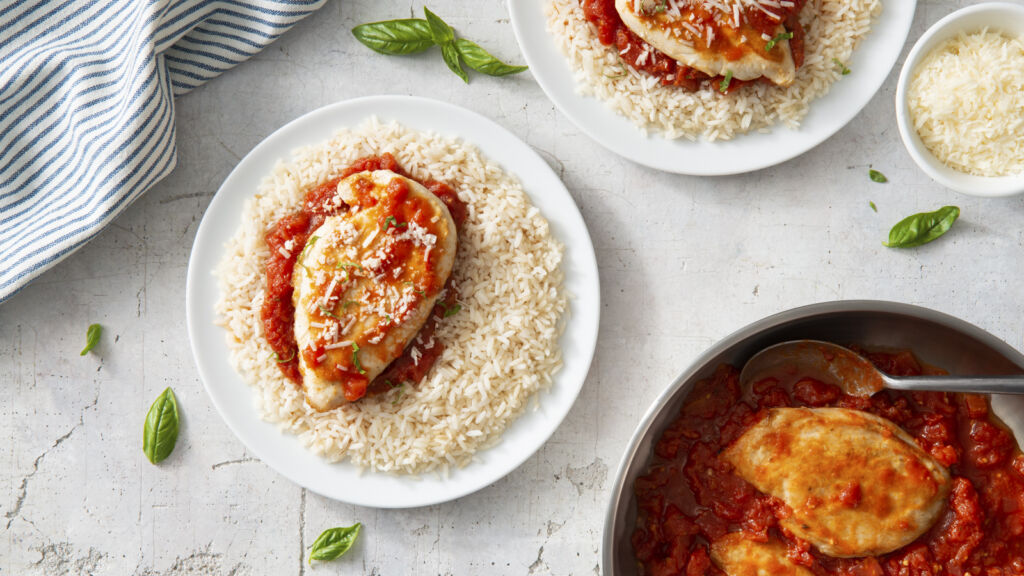 With just 5 pantry ingredients and 20 minutes, you can have a delectable chicken and rice dinner ready! Using frozen chicken breast, rice, garlic, olive oil, and a can of Italian-style diced tomatoes, you're set. Got any Parmesan cheese in the fridge or dried basil on the shelf? Add them on top for an extra savory touch!
Spice up your Taco Tuesday dinner with a side of this simple skillet rice made with canned tomato sauce, a cube of beef bouillon, taco seasoning mix, rice and olive oil. We could stop there, but we've made this dish a bit more flavorful with fajita-style bell peppers and onion!
Rice and Quinoa Grains
Quite possibly one of the most epic pantry ingredients par excellence – grains like rice and quinoa are ideal for all kinds of dishes! With such a wide variety of options, they are perfect for any meal of the day ranging from breakfast to dinner and dessert. And, using Success® Boil-in-Bag Rice cooks up simply in just 10 minutes for incredible quality in less time!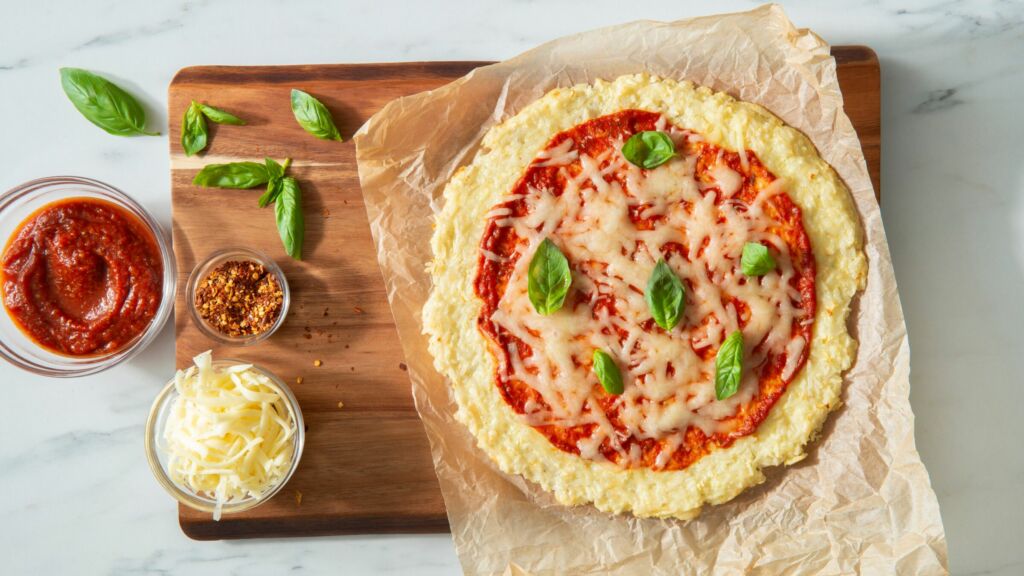 No flour at home or time to make a traditional pizza crust? No problem, create your own crispy crust by combining Success® White Rice, eggs, shredded cheese, chopped onion, and salt. Top with your favorite ingredients like canned tomato sauce, Italian seasonings, more shredded cheese, leftover veggies, lunch meat and any other toppings on hand!
Not only is fried rice great for using up leftover rice and veggies, it's also made with a few tasty pantry ingredients like canola oil, fragrant Success® Jasmine Rice, soy sauce, frozen vegetables, eggs and more. Use fresh or frozen shrimp, or substitute it with another cooked protein like chicken or beef.
When you're craving something rich and comforting, a tasty risotto ready in under 20 minutes is exactly what you need. This version uses pantry staples like Success® Tri-Color Quinoa, bouillon cubes, shallots or onions, garlic, butter, oil, dry white wine, cream and Parmesan cheese to enjoy those Italian flavors you love!
Like we said, you can even make sweet and homemade breakfasts or desserts with things you have on your shelf! In fact, we've designed this rice pudding-like quinoa dessert to be made with 7 ingredients you most likely have on hand. Follow this simple recipe and savor something fresh in no time or enjoy after it has been chilled in the fridge.
Bonus: Stocking your Fridge and Freezer
Of course, you may have noticed some of these recipes call for refrigerated or frozen ingredients, which are also incredibly handy! Although these items require you to take a closer look at the expiration date, they tend to keep longer than a week, which helps to skyrocket your meal options to an endless amount.
Fridge
Dairy: eggs, cheese (Feta, Cheddar and Parmesan), and butter.
Sauces: pesto, hummus, tahini, BBQ sauce, soy sauce and curry paste.
Produce: go for those with a longer shelf life, like oranges, lemons, apples, kale, broccoli and green beans.
Freezer
Buy pre-frozen ingredients or learn how to freeze your own food to reduce food waste!
Protein: your preferred options, whether that be chicken, seafood, meat or meat-free alternatives like tofu or tempeh.
Fruit and Veggies: spinach, broccoli, corn, peas, veggie blends, berries and bananas and much more.
Having a few simple and versatile pantry staples on hand makes mealtime easier! And with meal ideas like this vegan meatloaf recipe using Success® Rice and Quinoa in your back pocket, you've got quick and tasty weekday meals.