As summer wraps up, we settle into fall and all that comes with it like the cooler weather or new seasonal veggies, although there's something knocking at our door first: going back to school!
We know that getting you and the children ready with back to school shopping and prepping can be a lot after a carefree summer, but don't let the back to school stress and jitters get to you. With these perfect for back-to-school recipes, packing the lunch boxes will be a little easier (and tastier) to get the new school year started off right.
From meal prep inspiration to dishes that can be whipped up the night before, these hassle-free ideas are sure to be loved by little ones and adults alike.
Hectic morning routine? With Success® Rice and Quinoa you can also prepare delicious breakfasts within seconds – yes, we guarantee these breakfast recipes are true game changers!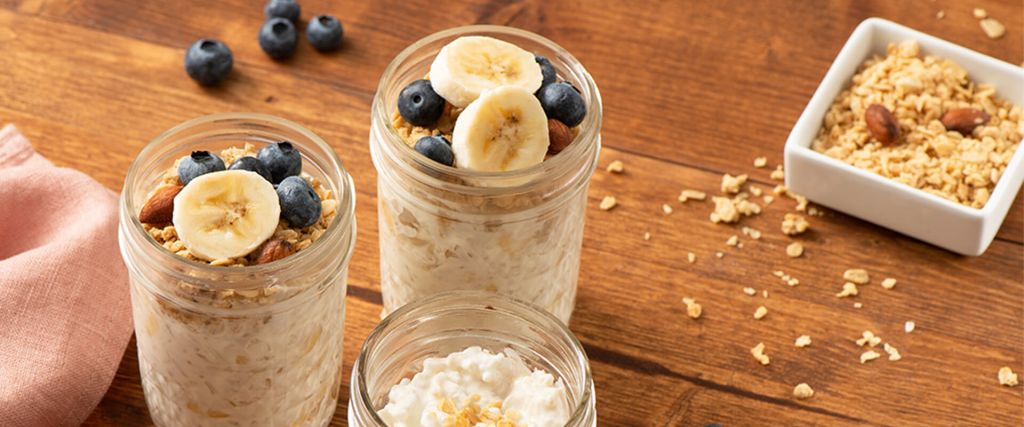 Whether your kids are off to school or will be learning from home, these recipes are likely to make things run smoother for everyone involved!
Quick, Easy, and Delicious Breakfasts
Breakfast in a Jar
If prepping meals the night before is what gets you organized and ready for the next day, these Fruit and Granola Parfaits are just the thing!
Made with your choice of Success® White Rice or Brown Rice, Gluten Free granola, plain yogurt, bananas, and a berry mix, you can put these tasty parfaits together before putting the kids to sleep for a quick and tasty breakfast everybody can enjoy at the table, or on the go. Aside from filling and delicious, it's a great Gluten Free option, too.
Savory Finger Food Breakfast
If your kids like salty options better, these Sausage, Egg, and Cheese Muffins are the perfect breakfast recipe for making ahead of time.
To keep things easy, bake a batch on a Sunday evening, store the muffins in the fridge, and pop them in the microwave for a warm almost-just-baked cheesy meal. These finger food muffins also make a great midday snack so make sure to send some for later, too.
Lunchbox Recipes for Kids and Adults
While adjusting back to the school year schedule, it can be a bit overwhelming to get back into the swing of things, but one way to lessen the hassle is to make batches of a recipe and pack them for your child's lunch, as well as yours. This is a noteworthy tip to save time and to encourage your kids to explore new flavors!
Wrap it Up
Wraps are always a fantastic lunch option because they're quick and easy to make, great on the go, and can be enjoyed warm or cold. Try these tasty wrap options and cut the stress and hassle out of lunch prep. You can always make adjustments to the ingredients to suit you and the little ones' palates.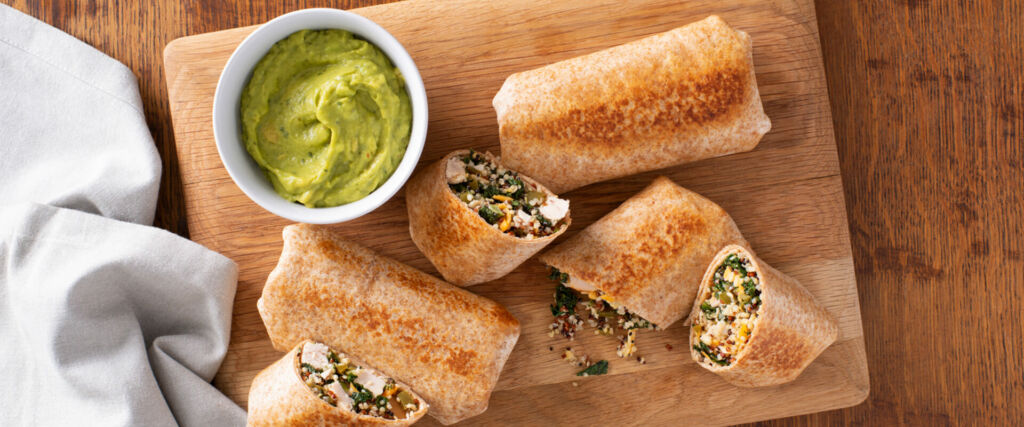 Thai Style Rice and Shrimp Wraps: by using spinach tortillas, you will be adding more greens into your kids' diet without them even noticing it.
Chicken and Kale Chimichangas: introduce quinoa and kale to the little ones with a recipe everybody will love.
Pro tip: If you're including guacamole or salsa for dipping, make sure to pack it in a separate airtight container.
Rice Bowls for the Win
Rice bowls make for easy lunches when in need of an energizing meal. What's more, they can be adapted to almost every topping out there. Just make a few bags of your favorite Success® Rice or Quinoa in advance, chop and cook your favorite veggies and proteins, keep your favorite sauces stocked up and you've got endless lunch possibilities.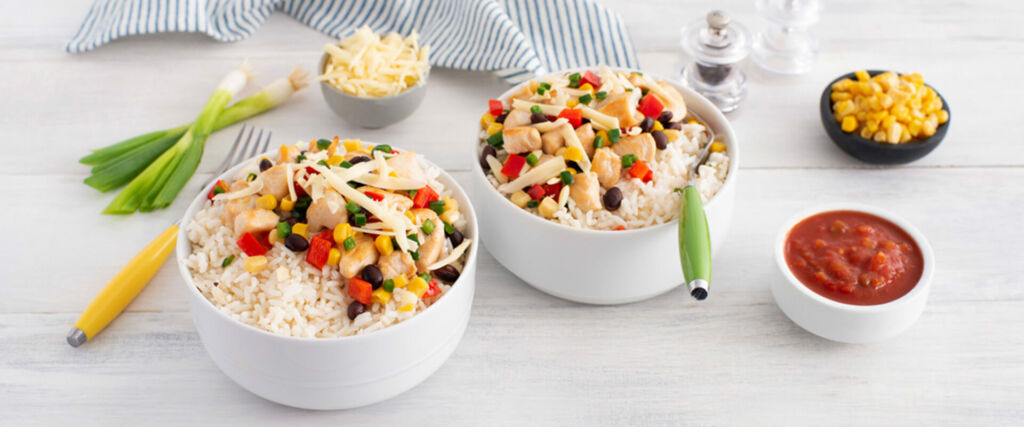 Here are some of our favorites to make your back-to-school transition easier. Don't hesitate to make them your own by using yours and your child's favorite ingredients:
Southwestern Chicken and Rice Bowl: with kid-friendly ingredients like corn and chicken, this bowl is a protein-packed colorful meal that is also fun to eat.
Autumn Vegetable and Rice Power Bowl: if you're an all-things-fall person, help your kid enjoy the flavors of seasonal ingredients with this vibrant and vegetarian dish.
Did you know there are many ways to elevate your meals in a bowl? Visit our guide and learn some tips and tricks to take your next rice bowl from just good, to the best!
Crisp Rice Salads
Whether your children already love veggies, or you're looking to incorporate more into their diets, rice and quinoa salads are just the way to go as you can mix and match ingredients for every food group into a single meal.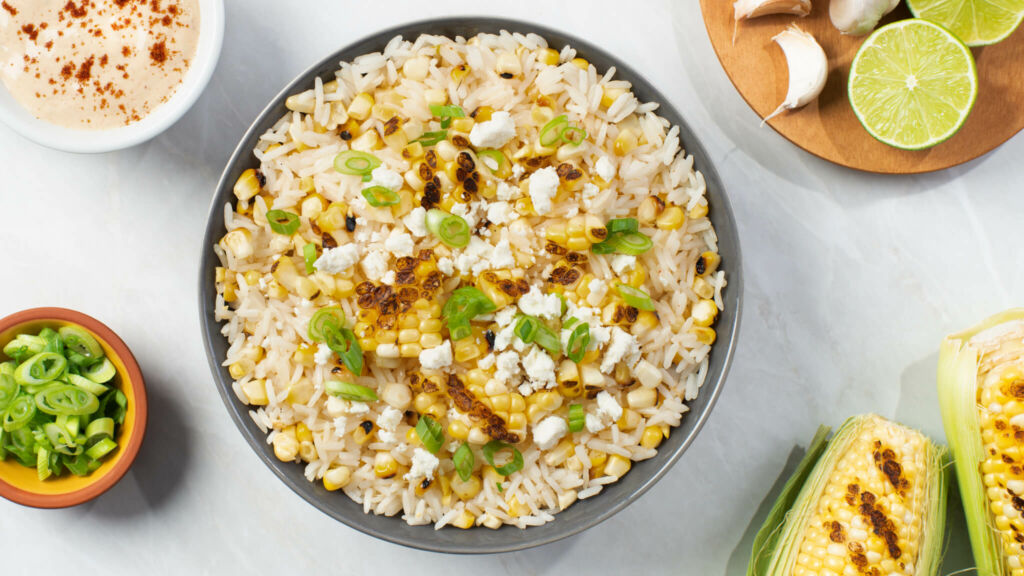 It's likely that you don't consider salads as the most kid-friendly meal. However, there are ways to start introducing the little ones to them! Assemble a bento-box including different and colorful veggies and fruits like baby carrots, mandarin wedges or corn, a hard-boiled egg and perfectly cooked white rice for your them to enjoy a deconstructed rice salad.
Reuse the ingredients and turn them into an adult-like lunch like this tasty salad suggestions:
Summer Corn and Rice Salad: there's no need to put leafy greens into every salad, and this recipe with fresh corn proves that just right!
Sesame Brown Rice Salad: use the carrots for your kids lunch and then combine with more veggies and Success® Brown Rice for a vegetarian meal you're sure to love.
Quinoa Salad with Apricots and Snap Peas: dried apricots will make a great addition to the little ones lunchbox. For an adult meal, use them to garnish a tasty salad with a Success® Tri-Color Quinoa base.