We can all agree on how marvelous it is to cook with fresh vegetables and produce, or the beauty of a home cooked meal. But, cooking with fresh ingredients is often not that easy, especially if your time is limited or schedule gets hectic.
If you still want to eat delicious homemade meals but don't have much time, freezing could do wonders for you! Although it has its pros and cons, freezing ingredients and even full meals is great for stocking up on produce, preserving leftovers from other recipes, and making meal planning a little easier. If you love the sound of those convenient pros, but are not sure about how to freeze food properly, keep reading because you're about to discover a new cooking hack!
But also, let us quickly mention this vegan meatloaf with mushroom, an alluring dish that's worth checking out.
Frozen Food Dos and Don'ts
Before we jump into the DOs and DONTs of how to freeze food, there are a few things you should keep in mind for success, every time.
Freezing helps to reduce food waste, as you can save leftover sliced vegetables or trimmings and chicken or turkey bones for later and turn them into a nutrient-dense stock. It's also good as a cooking shortcut for dishes like fried rice or casseroles, especially if you freeze washed and pre-chopped fruits and veggies. Plus, it also helps to extend the shelf life of pantry ingredients like rice and quinoa.
However, freezing may modify food's texture and flavor – and some foods are simply not suited for spending some time in your freezer. So, read our DOs and DONTs closely and see how helpful it can be – whether you are an avid meal planner, or you just cannot stand food going to waste.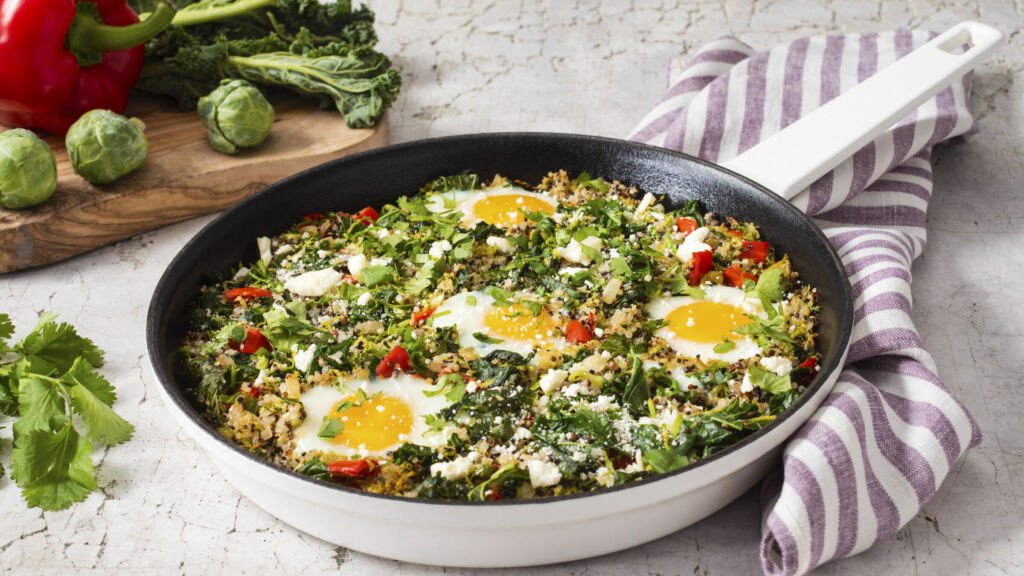 #1 DO Freeze Rice and Quinoa
One of the most common questions regarding grains is "Can you freeze rice?", you'll be happy to hear that yes, you can freeze rice and other grains like quinoa, both cooked and uncooked!
Recommended freezer storage times vary from cooked to uncooked grains. It is safe to store uncooked Success® Rice and Quinoa for up to a year. The time window reduces to 6 months if grains are cooked.
#2 DON'T Refreeze Food
Frozen food is convenient and ideal to have handy, but when defrosted, it should be enjoyed that same day! To ensure that everything is safe to eat, don't refreeze anything that has already been frozen and thawed. Although it might be tempting to put something back in the freezer that you left out overnight to thaw and forgot to eat, don't do it.
Aloha Quinoa Power Balls Video Recipe
Our Quinoa Power Balls are great to make in advance and have stored and ready to go in the freezer. With a couple of them, your body will be fueled to continue your day and maybe even stop by the gym! But remember, if you take too many to enjoy on your own – it's better to share your culinary creation with any workmates, gym buddies, or friends instead of refreezing them.
#3 DO Defrost Food Properly
If you've got food frozen already in your freezer, it's important to know how to defrost it properly. You do have different options depending on the amount of time you have available, or how you're going to cook the food you previously froze.
Allowing food to thaw in the fridge overnight is the safest way. If you're defrosting leftovers from your last family gathering, this is your opportunity! Try it yourself by surprising your loved ones with a New Orleans Gumbo over the weekend, and saving some to freeze in single-serving containers for a speedy weekday lunch. Remember, transfer from freezer to fridge the night before to give it plenty of time!
If you have small containers of food that require a short defrosting time of a few hours, i.e some fruit to top your breakfast Granola Parfait, it is safe to leave it on the countertop.
For a speedier defrost, use your microwave set with the defrost feature.
Thinking about cooking in the Instant Pot, low-pressure cooker or the oven? No need to defrost! Frozen meals or ingredients can usually be cooked from frozen.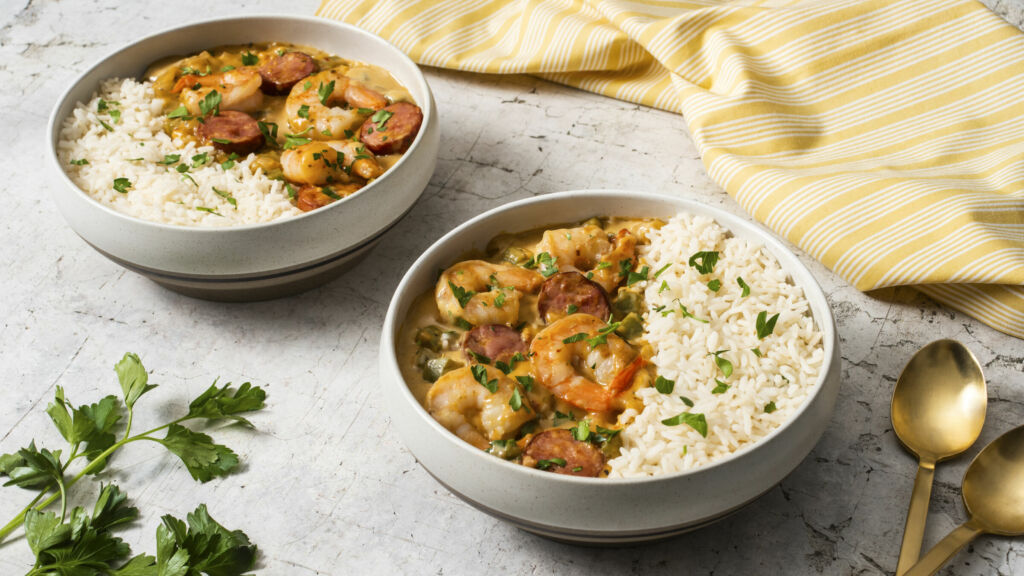 Did we inspire you to look for recipes you can prep in advance and freeze for later? These Beef and Quinoa Meatballs are calling your name! When you're ready to eat them, simply bake (no defrosting needed) and toss with marinara sauce!
#4 DON'T Freeze Hot Food
When you're batch cooking or meal prepping in a rush, it might be tempting to skip the cooling time and simply store your freshly made meals in either the fridge or freezer. This is an important DON'T, if you want to freeze food properly.
Food should be completely cooled before freezing – actually, it is even better if you allow it to fully cool down in the fridge first and then freeze. If you store a bag or container with hot food along with an already frozen one, it might defrost slightly, creating a safety breach.
#5 DO Use Airtight Containers or Freezer bags
In order to prevent freezer burns and avoid flavor and or smell contamination in your freezer, choosing the right air tight container or freezer bag is key.
Using plastic wrap or foil may also be helpful to avoid freezer burns, just make sure to label your food with the date to remember more easily. Also, if you're using containers, make sure to leave enough space between the food and the lid as liquids tend to expand when freezing.
Freezer bags are ideal for storing meats and poultry along with seasonings and have ready to enjoy a bit of ethnic food in no time. Try this tip when preparing our Tandoori Chicken with Herbed Rice. Marinate the chicken first and freeze for later – serve with Success® Basmati Rice to keep the authentic Indian inspired ingredients.
Food Labels
Before placing your bags or containers in the freezer, make sure to label them first! This will help you remember how long food has been in there and prioritize what you should eat first. Labels should include recipe/food name, date, and any instructions you may want to remember when preparing your frozen food – i.e. cook directly in the Instant Pot, garnish with fresh herbs, already seasoned with salt and pepper, etc.
For instance, to ensure fresh flavor and thick texture, chilies are best after frozen if enjoyed within the first two months – these kinds of food facts make labels especially relevant! Batch cook our Mushroom Quinoa Chili and freeze for later (without the cilantro leaves), and enjoy within 2 months.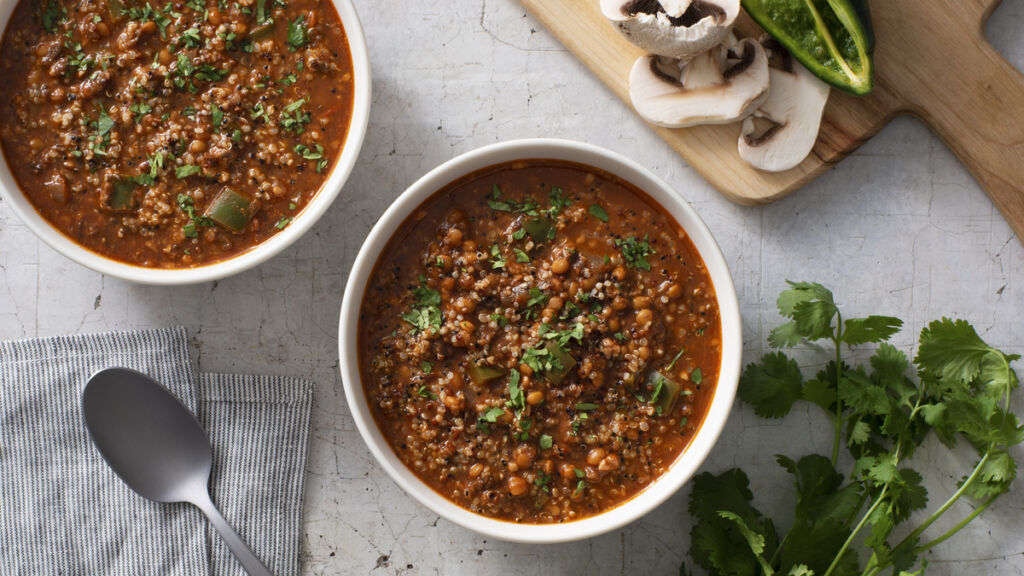 Pro tip: If you don't have a vacuum sealer on hand, use a small straw to help remove air from bags before freezing.
#6 DON'T Freeze All Food
Our last recommendation has to do with something we already mentioned before: not all foods are suited for freezing. A few foods we suggest you not freeze include: eggs, creamy soups, sauces and dressings, pre-fried foods, lettuce or cucumber, to name a few. The best-suited recipes for freezing include meats/seafood, broth-based soups, stews, casseroles, and curries.
If you're preparing a recipe like our Green Shakshuka and want to freeze some for later, make sure to add the egg after thawing.
With cooking tips, hacks and delicious recipe ideas, it's never been easier to enjoy simple and flavorful meals than with Success® Rice and Quinoa.