Every year when springtime comes around, you might be asking yourself "how can I celebrate Mother's Day this year?". And the truth is, it is a special day not only for the amazing women we cherish but also a time filled with love and respect. If you're stumped on what to do, making a homemade meal is always a great way to show affection, but that doesn't mean you have to spend the day in the kitchen, because after all, what truly matters is spending quality time with those special women in your life.
So, we'll show you how you can host a simple yet thoughtful brunch and have the rest of the day free to spend together! Get out the special tableware, a bouquet of flowers and jot down these tips and recipe ideas for a special at-home brunch for Mother's Day.
Three Advantages of Hosting Brunch
While guaranteeing a great start to the day, there's something about brunch that makes it perfect for the occasion. Whether you prefer to pamper her with breakfast in bed, a sit-down meal, or a buffet-style feast, there are several reasons why hosting brunch should be the go-to plan to treat mom, mother-in-law, aunt, grandma, or anyone else you admire.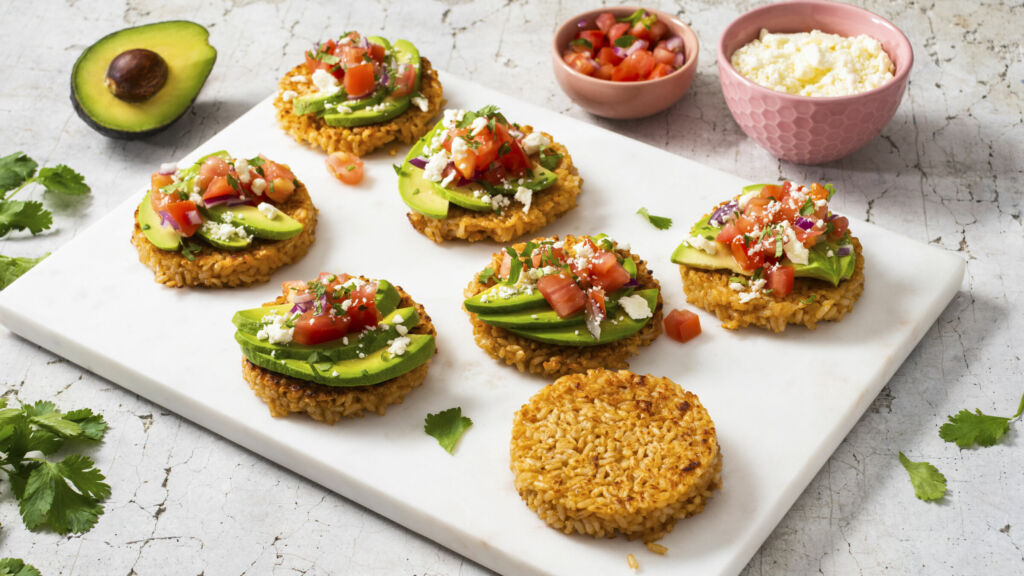 The Perfect Time of Day
Most would agree on how enjoyable the first meal of the day is, and brunch is just that, a great approach to start the celebration, without setting the alarm too early in the morning. Plus, those extra morning hours before gathering the family will give you some time to perfect the final details.
Flexible Menu Options
Probably the best perk of brunch is that your menu can be filled with uncomplicated breakfast and lunch options alike! With so many dishes to choose from, you can add enough variety to the table and offer something for everyone – that way your spread will be sure to include Mom's favorites and also a little something for even the pickiest eaters.
Stress-Free Event
Organizing guests and setting everything up properly can sometimes be a little challenging. Another reason why you should host a brunch for Mother's Day is that your guests will enjoy their meal, no matter how you decide to serve it. Two excellent options include a buffet or a seated family-style meal. While each has its own advantages, both are great options.
Making a buffet is a convenient way to let family and friends customize what's on their own plate. Choose this version for a casual mid-day get-together, and create enough room for everyone to pick their favorite treats and share some quality time.
If you'd rather surprise your guests with a more elegant table d'hôte sit-down brunch, take a look at our menu suggestions to steer away from time-consuming recipes so you can sit and enjoy your meal with your guests.
Whichever option suits you best, we've put together a few recipe ideas to celebrate this special occasion by stepping outside of the ordinary with a three-course meal for brunch.
Sumptuous Menu Ideas
Appetizers
For a great start, treat everyone to mouth watering delicacies in the form of finger food or decadent spreads.
For a fun take on the classic breakfast Avocado Toast, serve these whole grain rice cakes topped with creamy mashed avocado and fresh pico de gallo. Shape cakes smaller for a bite-sized canapé.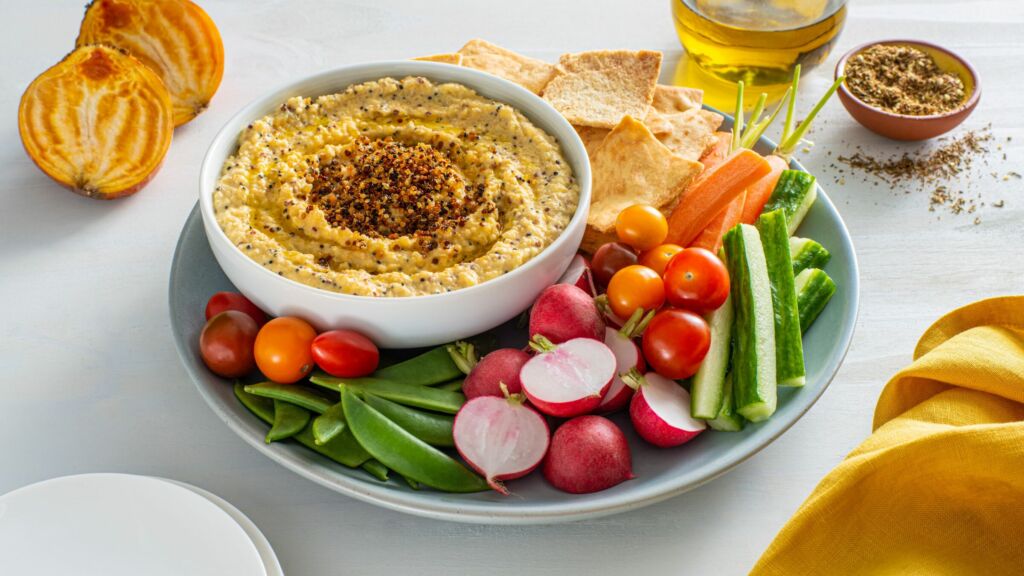 Try something different from the classic cheese board and make one of your own with perfectly chopped crudités and crackers to serve with a veggie-packed Garden Spinach Dip and this ultra-smooth Golden Beet Hummus topped with crunchy roasted quinoa.
Pro tip: Make appetizers in advance and have them ready to serve just for when guests arrive. These recipes can be made the day before to cut down on stress during the big day.
Sweet and Savory Muffins
Brunch rules indicate that sweets can be enjoyed as an entrée and not only for dessert. With both sweet and savory options, these muffin recipes are easy to make and great to feed a crowd – plus, extremely convenient to eat. Here are our top picks for Mother's Day:
For a buffet feast, a multi-tiered plate to arrange your muffins will make for a stunning presentation. Or for a seated menu, serve an assortment on a serving tray in the center of the table for visual impact. Although these will be hard to resist, advise your guests to save some space for the egg entreés.
Egg Entrées
Eggs are a staple on many breakfast menus, but there's so much more you can do over classic bacon and eggs. Try these indulgent celebratory meal options for both a buffet and a seated-style meal.
Creole Salmon Eggs Benedict
Served over a flavorful quinoa cake, this creole take on eggs benedict is the ultimate addition to your brunch buffet table. Serve the savory mustard hollandaise sauce in a small glass bowl or pitcher on the side and let your guests serve themselves.
Rice and Squash Breakfast Bowl
For a comforting entrée, substitute toast for a bowl of fragrant Success® Basmati Rice and serve topped with a poached egg and sweet and savory roasted squash. The combination of flavors makes this breakfast bowl the best egg entree for your sit-down event.
Green Shakshuka
Turn the average frittata or quiche into a delicacy for mom by trying your hand at this Green Shakshuka with Quinoa. This dish is great to serve on a buffet table or for each guest's plate, and a great alternative for a veggie-forward meal. Have everything ready to simply crack the eggs on top and pop in the oven 15 minutes before serving.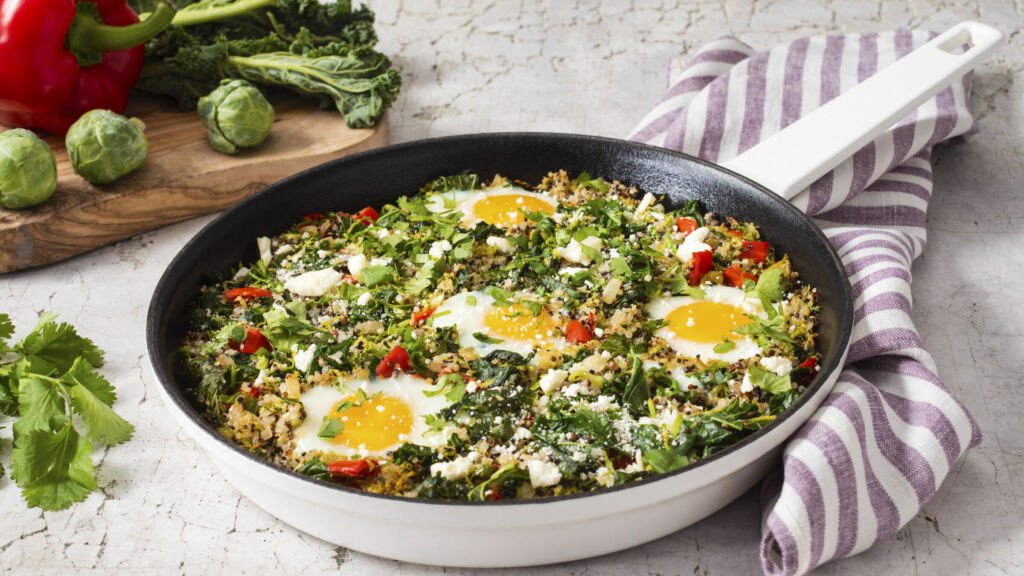 Pro tip: Baked recipes help to make your event run smoother as your only concern will be taking them out of the oven when the timer rings. To really switch things up you could try some of our shrimp recipes with rice.
Delicate Fruit Desserts
For a remarkable Mother's Day, finish off your brunch party with a fruity dessert. For an option that will allow your guests to help themselves, these Fruit and Granola Parfaits seem just right.
Serving Tip: Prepare a board with varied fresh and dried fruits for everyone to season and decorate their yogurt and brown rice parfaits. These can be prepared overnight and stored in the fridge until it's time to enjoy. Use single-serving glass cups or small mason jars. You can even make an extra special one for any guests of honor.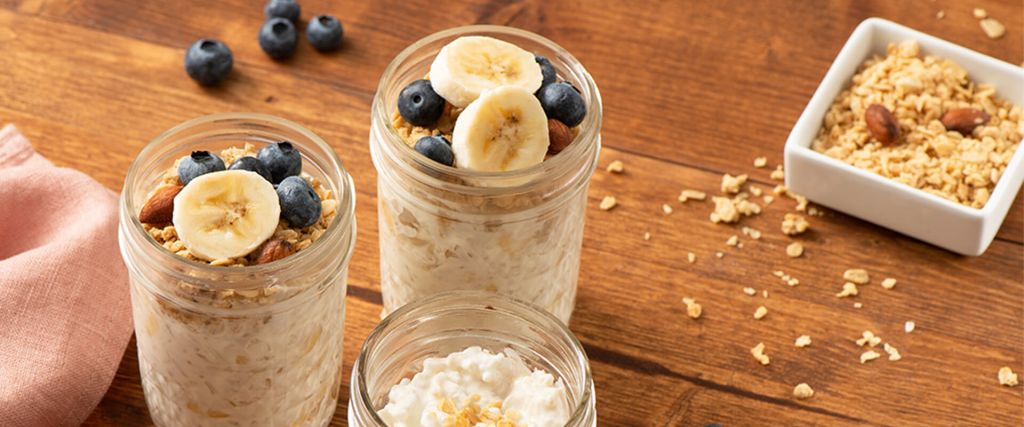 If you're looking for a classic indulgent dessert, these Strawberry Shortcake Rice Pudding cups are bound to succeed in your mission of showing mom some love with your homemade treats. Aside from being incredibly scrumptious, these rice pudding parfaits are layered for an eye-catching presentation.
From starters to dessert, by whipping up these recipe ideas with Success® Rice and Quinoa, you will be hosting the greatest brunch event yet and reminding all the great women in your life, how important they are for you. Happy Mother's Day!