Success® Rice Starts with Sustainability
We're committed to reducing our impact on the planet and its people.
Success Rice's Sustainability Commitment
We believe our Success ® Rice products should have it all—convenience, taste, and quality. We also believe we have an important role to play to safeguard our environment, ensure well-being through our food, and make a positive impact on society.
From farming to manufacturing to packaging, we are dedicated to producing high-quality rice and quinoa products, while caring for you and the planet from start to finish.
The Success Rice brand is owned by Riviana Foods Inc. ("Riviana Foods"), a subsidiary of Ebro Foods, S.A. ("Ebro Foods"), a company known as the global leader in rice. The Success Rice business is part of Ebro Foods' global sustainability plan called "Heading to 2030" which includes the objectives and actions to advance its commitment to sustainability.
Doing Our Part
According to the USDA's Economic Research Service, rice is the staple food for over half the world's population. As a brand dedicated to feeding people, Success Rice must ensure the sustainability of our operations and our supply chain, through sustainable sourcing, respect of human rights, animal welfare, energy, and recyclable packaging, to contribute to mitigation and adaptation of climate change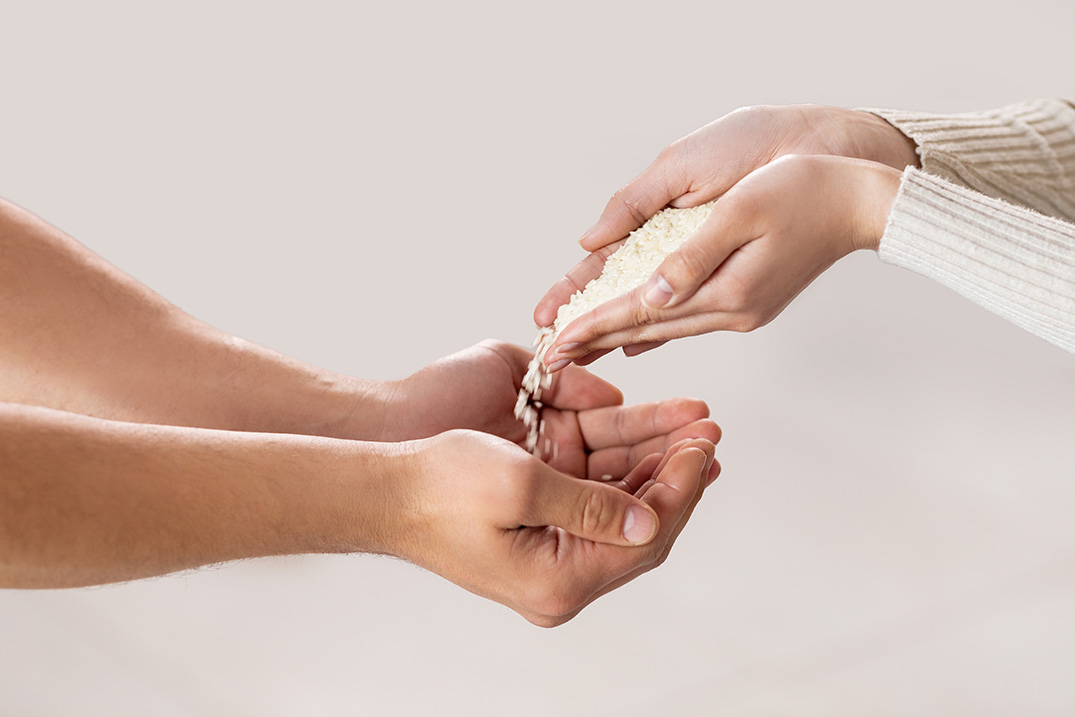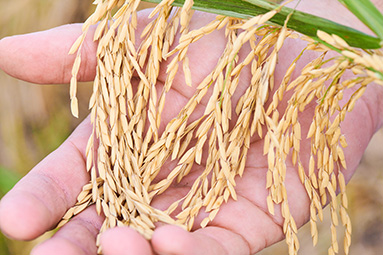 Farming
Riviana sources its grains for Success Rice products from experts who are leaders in the production of high-quality rice and quinoa. This includes USA-based farmers, as well as farmers from around the world.
Riviana Foods works closely with its partners who continue to make strides towards a more sustainable future for the entire supply chain, starting with farmers. Riviana Foods' partners include:
● Leading universities who are exploring, promoting, and communicating best practices for sustainable rice production.
● Sustainable Rice Platform (SRP) – a global alliance working to promote eco-friendly rice farming, empower small farmers and reduce the environmental footprint of rice. Learn more at www.sustainablerice.org.
● USA Rice – a supporter of their Rice Stewardship Partnership, which has been working tirelessly to offer rice producers from each of the six rice-growing states assistance to address water quantity, water quality and wildlife habitat on working rice lands
Manufacturing
Riviana Foods has invested $15M into its Memphis manufacturing plant. These updates will aim for a reduction of freshwater usage by 30%, a reduction of wastewater production by 30%, and a reduction of steam by 5%. Additionally, these updates will see energy savings, improve line reliability and improve safety & accessibility.
During the manufacturing process, Riviana utilizes the grain from the rice plant. The by-products from the manufacturing process, which primarily consists of bran and brokens, are used in other products such as rice flour and animal feeds.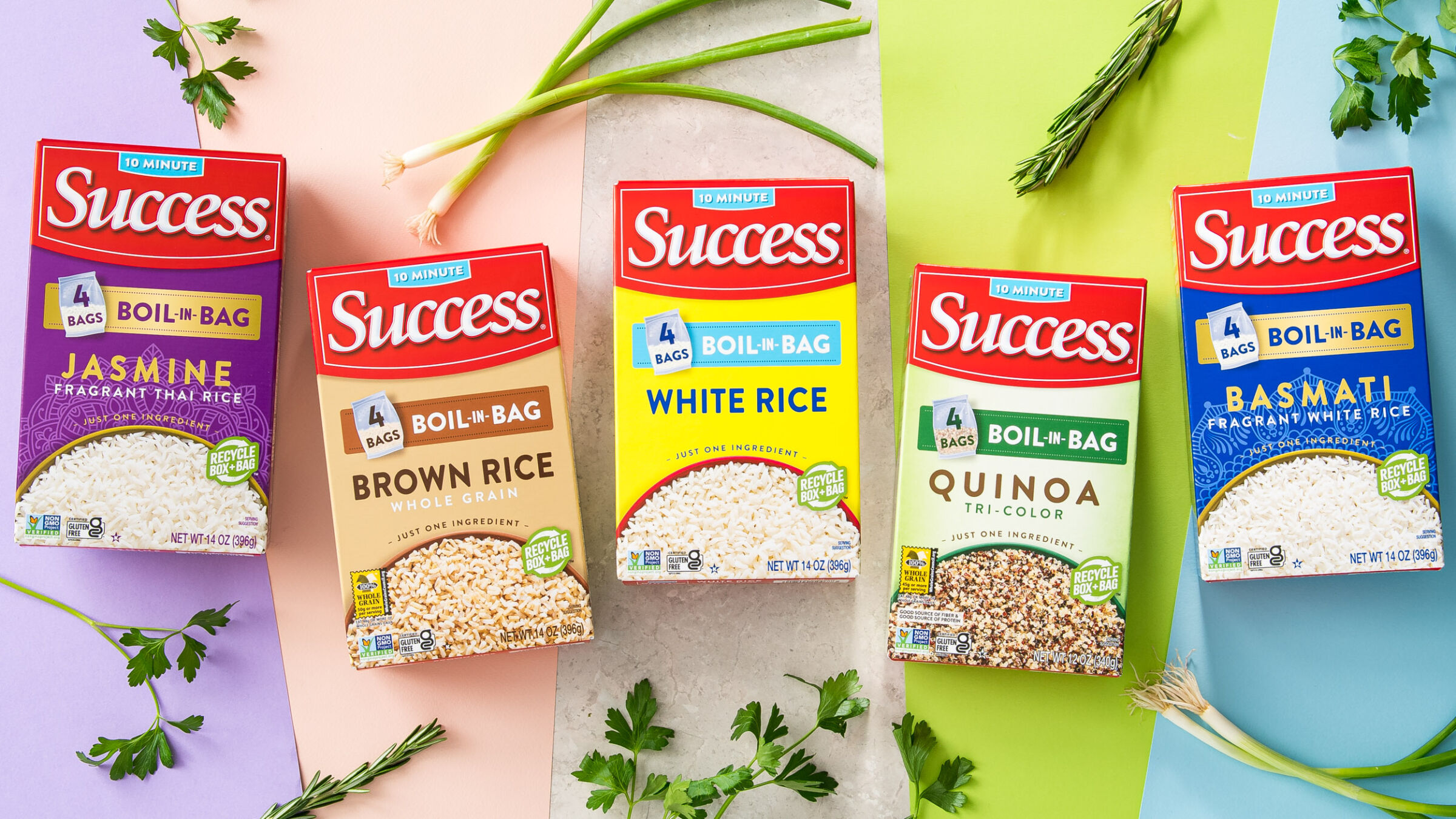 Packaging
Success Rice Boil-In-Bags are BPA free and the outer box is 100% recyclable. All packaging indicates How2Recycle information for the box and bag. Success Rice boxes can be recycled curbside and bags can be recycled via store drop-off in most communities.