As temperatures start to cool down, it seems that warm soup season is here! There are few things better than a nice comforting bowl of soup to keep you warm during the winter months which is why we have put together this guide to some of our favorite soup recipes which you can make with Success® Rice!
Rice and Quinoa Soup Recipes
Each of these great-tasting soup ideas are just the thing to hit the spot on a chilly day! 
Clear Soups
For a comforting clear soup with plenty of hearty flavors that you can rustle up quickly, try this Chicken and Rice Soup made with Success® Brown Rice.
This Hearty, Chicken, Lentil and Rice Soup is just the thing to keep you full on a cold day. The chili flakes give this soup a bit of an added kick. If you are serving this soup to children, try serving it with some dill to give it a more appealing flavor.  This recipe is very easy to make into a vegetarian dish, simply by omitting the chicken broth for vegetable broth instead.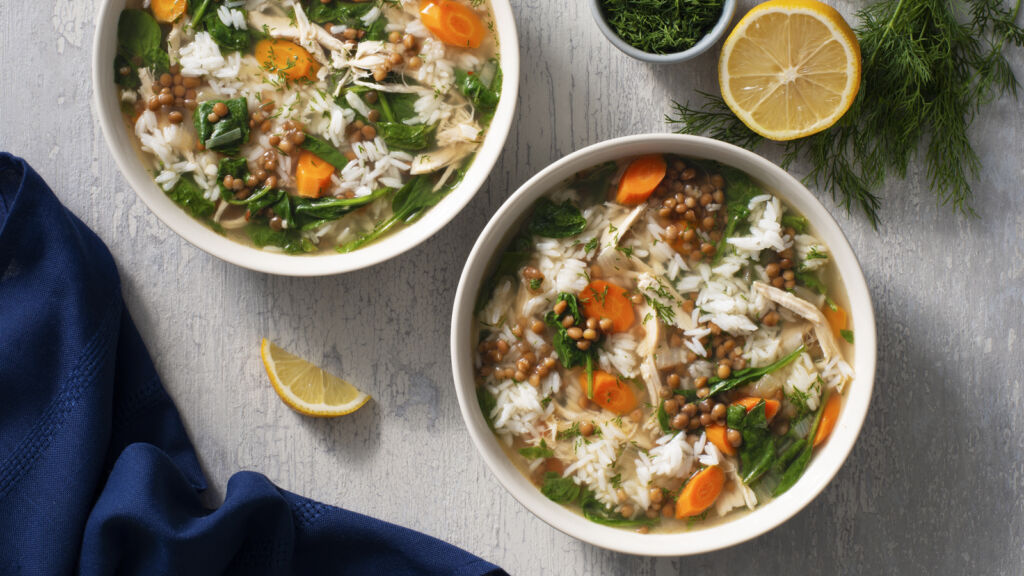 Minestrone Soups
Although minestrone is typically served with pasta, it tastes just as good with rice instead. For example, like in this Quinoa Minestrone Soup loaded with veggies and Italian pancetta. Feel free to customize this dish with your favorite vegetables to really make this recipe your own.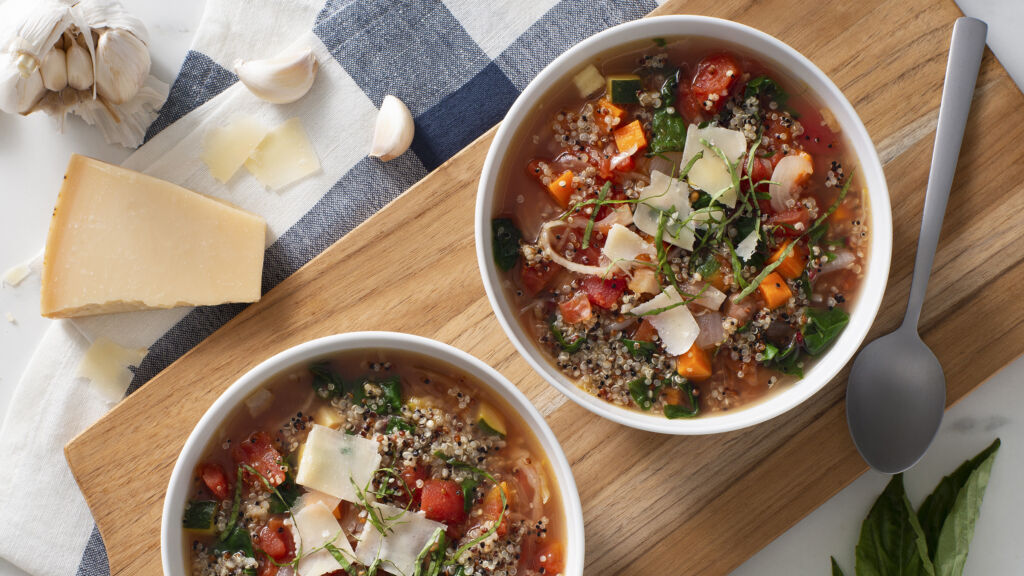 Creamy Soups
For another creamy, fall inspired soup, try this Carrot Ginger Turmeric Soup With Chicken and Rice made with Greek yogurt. You can make this dish vegetarian by substituting the chicken broth for vegetable broth and adding in some more lentils in place of the chicken.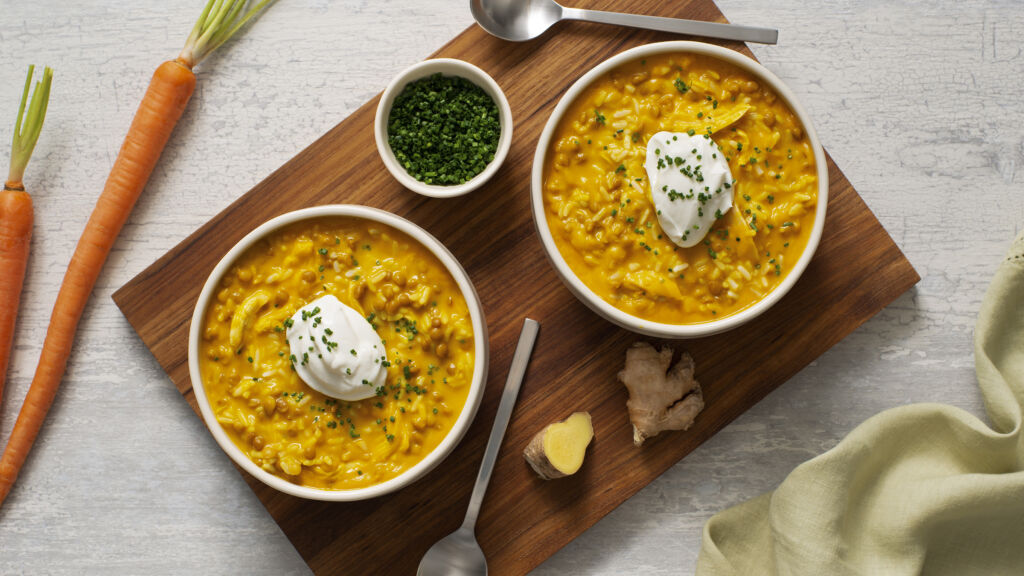 For a creamy soup that will soothe the whole family, learn how to make a Thai Red Curry Chicken and Instant Pot Soup. With only 3 steps, you can have this soup ready to go in just half an hour. If you are craving a bit more spice you can make this dish with green curry paste instead, alternatively use yellow curry paste for a milder flavor.
Evaporated milk helps give this fall-flavored Butternut Squash Soup With Brown Rice its creamy texture. You can also use coconut milk instead if you are looking for a dairy-free alternative.
This Thai-style Coconut Cod and Rice Chowder is perfect for those cold winter days when you want to huddle up somewhere warm. If you want to spice up this seafood soup a bit, try making it with green curry paste instead of red.
How to Spice up Your Soups
If you want to add more flavor to your soups, there are a few different tricks you can use.
Add in Tortilla Chips
If you want to give your homemade soups an added crunch, try adding in some tortilla chips like in this Tortilla Rice Soup. A comfort food classic, this delicious soup is perfect whether you are curled up on the sofa with a blanket or need something to keep you warm in the office. Although this recipe calls for chicken broth, feel free to use vegetable broth instead if you are following a vegetarian diet.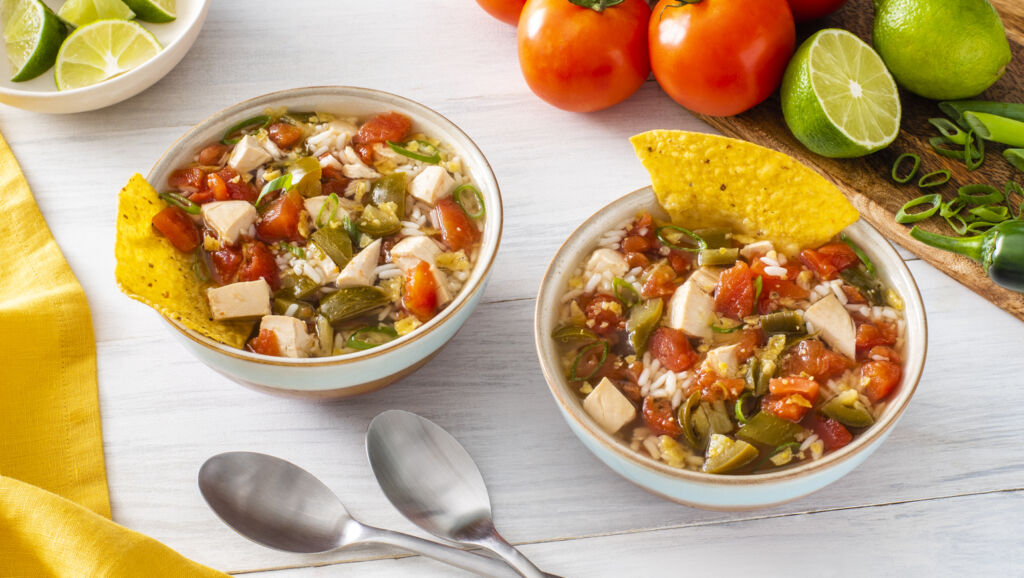 Adding in Herbs and Spices
Adding in additional herbs and spices is a very simple way of improving the flavor of your soups. A great example is this flavorful French Herb Tomato Soup With Quinoa recipe made with tarragon and chives. If you want to give this soup a smoother texture, try pureeing it before adding in the quinoa.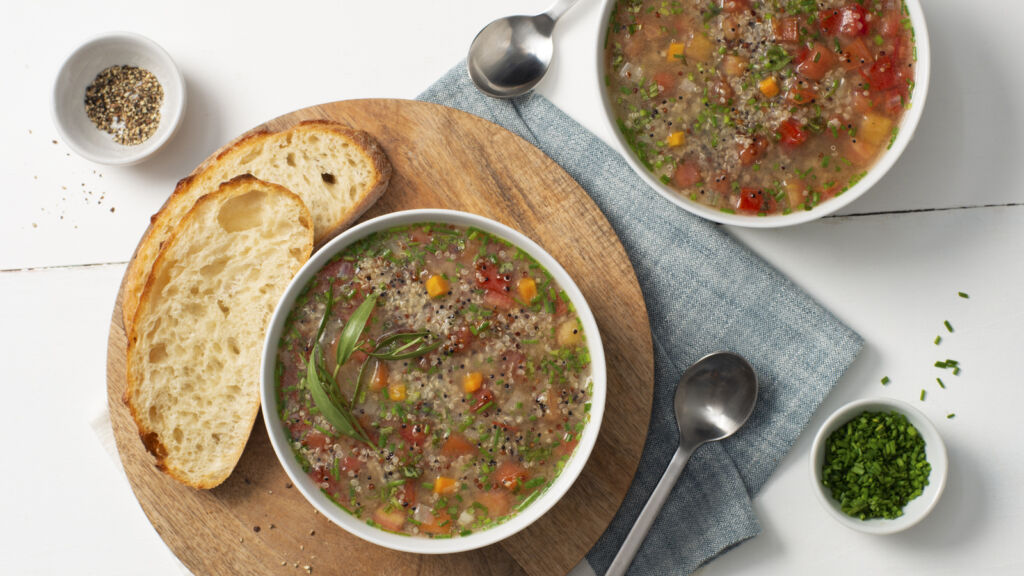 Add in a Touch of Sherry
Sometimes, a drop of sherry can add a bit of sophistication to your soups, for example in this comfortable Mushroom and Rice Soup made with Success® White Rice. The sherry works particularly well with the mushrooms in this soup to give it a restaurant-quality savory flavor.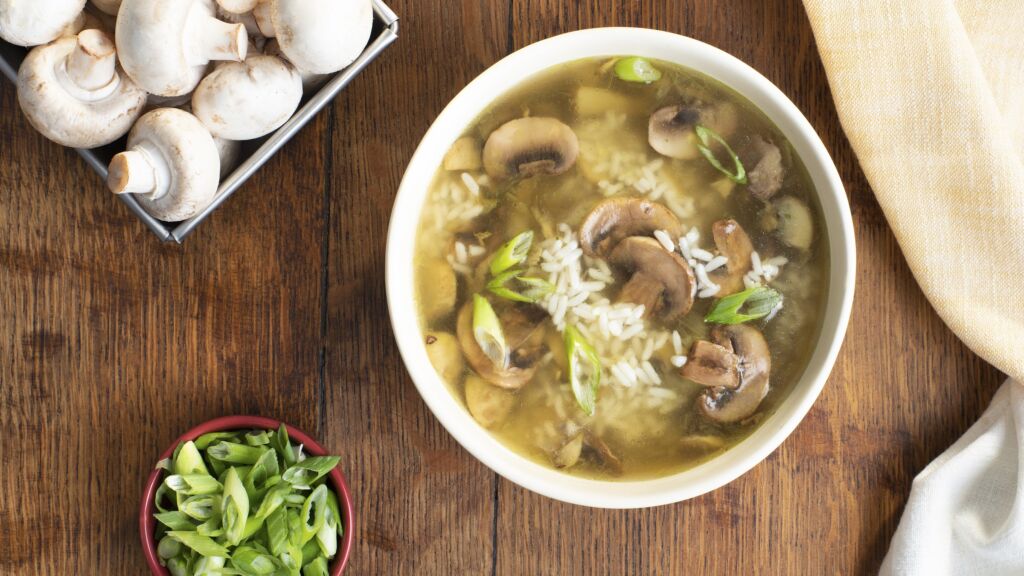 Add in Pulses to Make Your Soup More Filling
The red lentils in this Red Lentil Sweet Potato Soup along with spices like turmeric, help give this soup its comforting, hearty flavor. Feel free to add a dollop of Greek yogurt to make this soup even smoother. If you don't have any red lentils in the pantry, feel free to use another variety instead.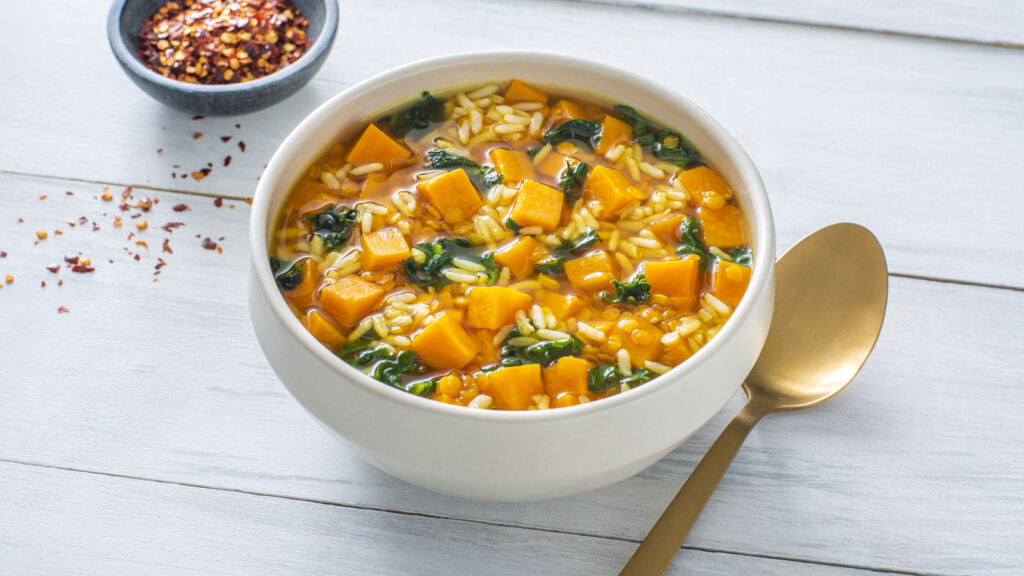 Preparing Your Red Lentils – Before cooking your red lentils, be sure to give them a rinse. Normally you can cook lentils in the liquid of your choice with a ratio of 1:3. Once your cooking liquid is boiling, add in the lentils and cover with a lid and reduce the heat until your lentils are tender.
Cannellini beans make a great meat substitution in this vegetarian Kale Bean and Rice Soup. For something a bit spicier, try adding in some chili powder for an added kick.
Add Some Lemon Juice
If you want to give your soups a dash of citric flavor, try adding in some lemon juice, for example, in this warm and velvety Greek Lemon Soup made with Success® White Rice.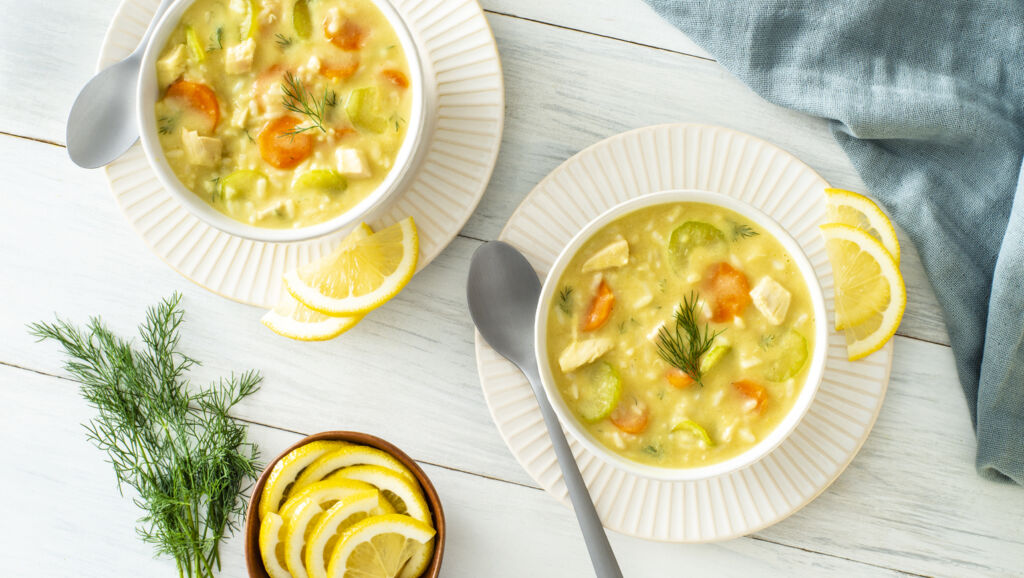 For even more recipes along with cooking tips and tricks, check out the Success® Rice website.