When the craving hits for a delicious walking taco, now you don't have to wait until the next sporting event! We've created an incredibly simple and tasty way
What are Walking Tacos?
The main difference between a walking taco and a normal taco is that it is normally served in a bag rather than a tortilla shell. This means that walking tacos are easier to eat while you are active, it also means that there is less clean up afterwards!
Walking tacos are perfect for sporting games, parties or any occasion you are on your feet and socializing.
How to Make Walking Tacos
Walking tacos are actually very simple to make. All you really need to do is put in your favorite taco ingredients and seasonings along with some tortilla chips into a potato chip bag and crunch them up.
Below we have some of our favorite taco recipes that can easily be made into walking tacos.
Homemade Walking Taco Recipes
One of our favorite types of walking tacos are Salsa Verde Chicken & Rice Walking Tacos made with Success® Jasmine Rice. If you like your tacos with a bit of a kick, feel free to add in some jalapeno peppers as well.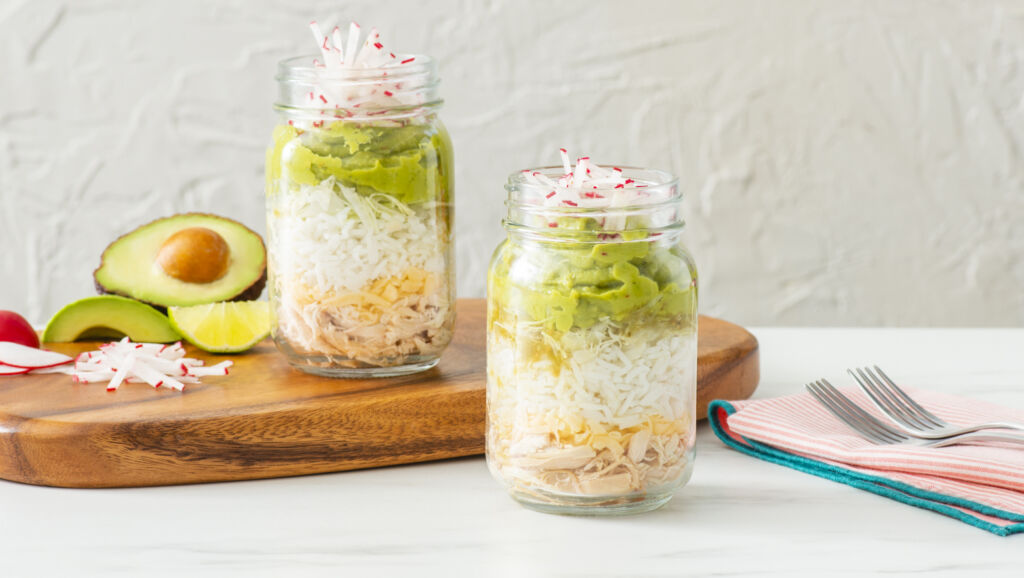 Alternatively you can also try a Bacon and Ranch Rice Walking Taco which you can make with Success® Basmati Rice. If you don't have any lettuce in the kitchen, feel free to substitute with arugula instead.
Taco Recipes That can be Adapted Into Walking Tacos
For each of these recipes, simply replace the tortilla wrap with tortilla chips so that your walking tacos get that nice crunchy texture.
Fish Walking Taco Recipes
These Fish Tacos made with the white fish of your choice, pickled onions and Success® White Rice can easily be turned into walking tacos. Check out this post here for some great advice on how to prepare fish before serving it in your walking taco.
For a seafood walking taco recipe that uses Success® White Rice, mix the ingredients of these Baja Fish Tacos With Cilantro Cream and put them into your bag.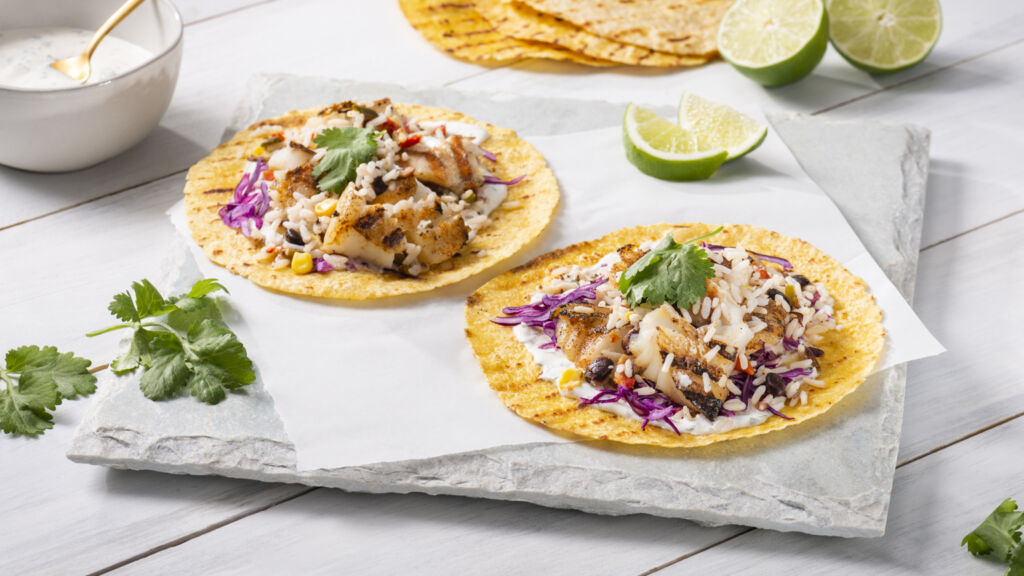 The ingredients in these Cuban Shrimp and Rice Tacos take no time at all to prepare and be easily included into a walking taco.
Which Fish Goes Best in a Walking Taco Recipe?
White fish is best for serving in a taco as its neutral flavor means that it's better suited to absorbing all the flavors. White fish also cooks quicker so you can have your walking tacos ready even quicker! Some good options are:
Cod
Snapper
Groupers
Halibut
Haddock
Walking Taco Recipes
If you're a fan of veggies but still want something a bit more filling in your walking tacos, the recipe for these Flexitarian Tacos made with Success® Brown Rice is perfect. For kids, you can add in some extra toppings like salsa or cheese to make it more appealing for them.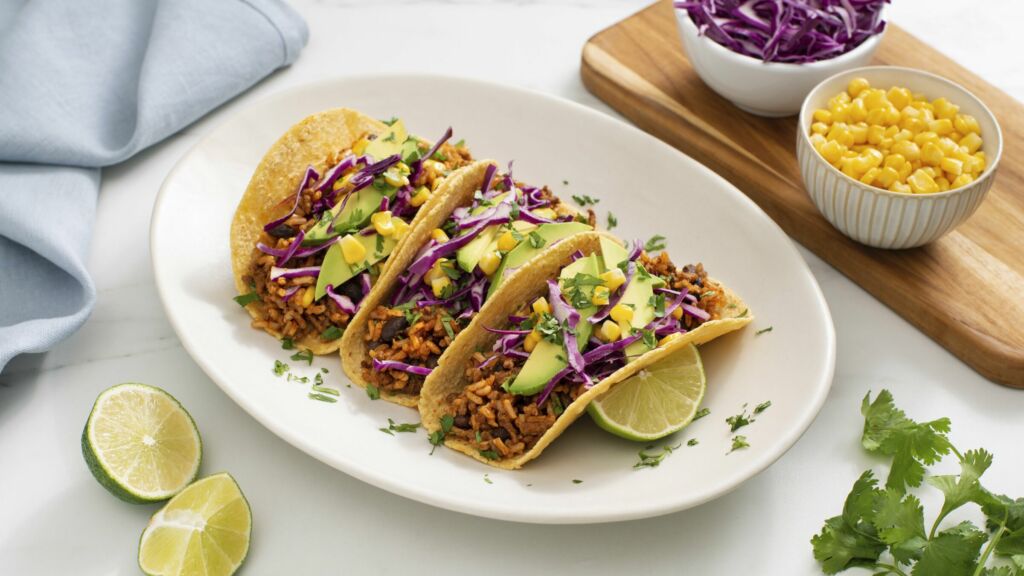 You can use the fillings of these Mexican Taco Wraps to create a walking taco instead. Feel free to personalize your walking tacos by putting in some additional toppings like salsa, sour cream or jalapenos for some more flavor.
Vegetarian Walking Taco Recipes
This Taco Bowl made with Success® Tri-Color Quinoa is incredibly simple to repurpose as a vegetarian walking taco. Feel free to add some flavor to this recipe with your favorite taco seasoning mix. If you want to prepare a vegan walking taco, you can substitute the cheese and sour cream for plant-based alternatives.
If you're following a vegetarian diet, but are still craving the taste and texture of meat, you can fill your walking tacos with the next best thing with this Jackfruit Burrito Bowl Recipe made with Success® White Rice. In case you aren't familiar with jackfruit, it mimics the texture of meat like pulled pork or shredded chicken. The ingredients found in this bowl taste especially good when topped with cilantro, shredded cheese, jalapenos, lime wedges and crunchy veggies.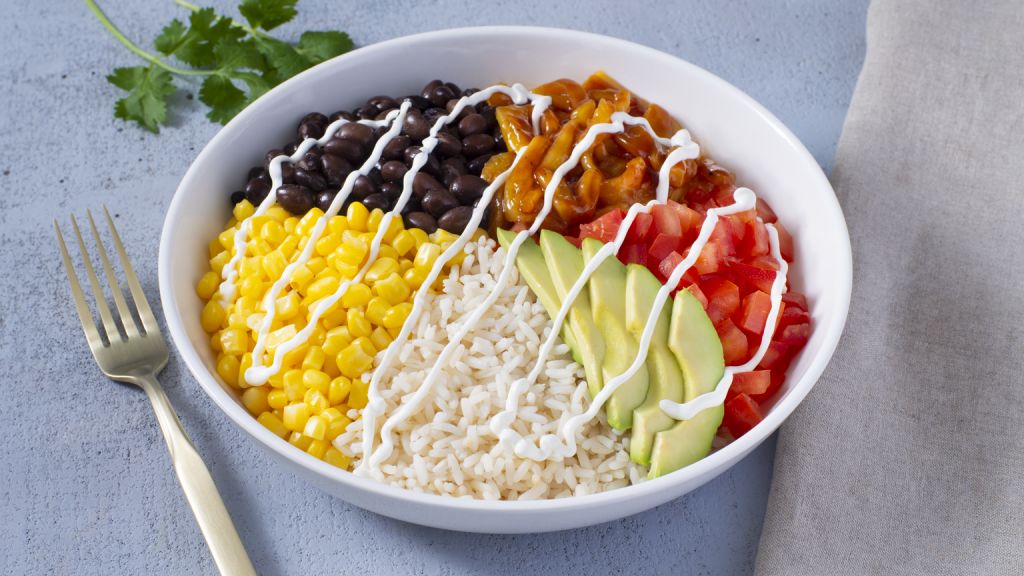 Walking Taco Side Dishes
If you are serving walking tacos at a party or social event, you might want to include a side dish as well.
Salads like this Beet, Kale and Jasmine Rice Salad With Cider Dressing or this Asian Rice Salad work very well as a side dish. Or for something a bit different, you can also try this Three Pepper Rice Pilaf.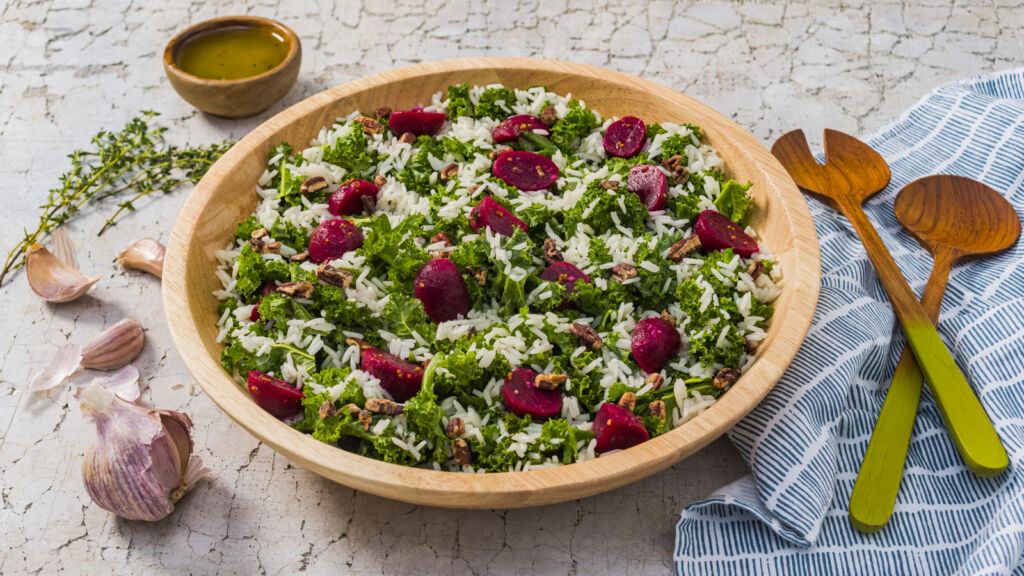 For more fun recipes whatever the occasion, like this Spanish rice dish, stay up to date with Success® Rice.