Whether you're hosting an event on Thanksgiving, Christmas or New Years, the holiday season is the perfect time of year to flex your cooking skills! That said, sometimes it can be tricky to find recipes everyone will enjoy – particularly if you or your guests are following a vegetarian or vegan diet.
Luckily, there is no shortage of great tasting meat-free recipes that can be made with Success® Rice that everyone will love!
To begin with let's take a look at some of our favorite holiday season vegetarian appetizers.
Meat free Appetizers and Satisfying Sides
No holiday meal is truly complete without some tasty appetizers to serve before a decadent main course.
Try these plant-based Kale Pesto Stuffed Mushrooms made with Success® Brown Rice and homemade pesto. Making the sauce from scratch is easier than you may think: simply blend together kale, basil and walnuts in a food processor.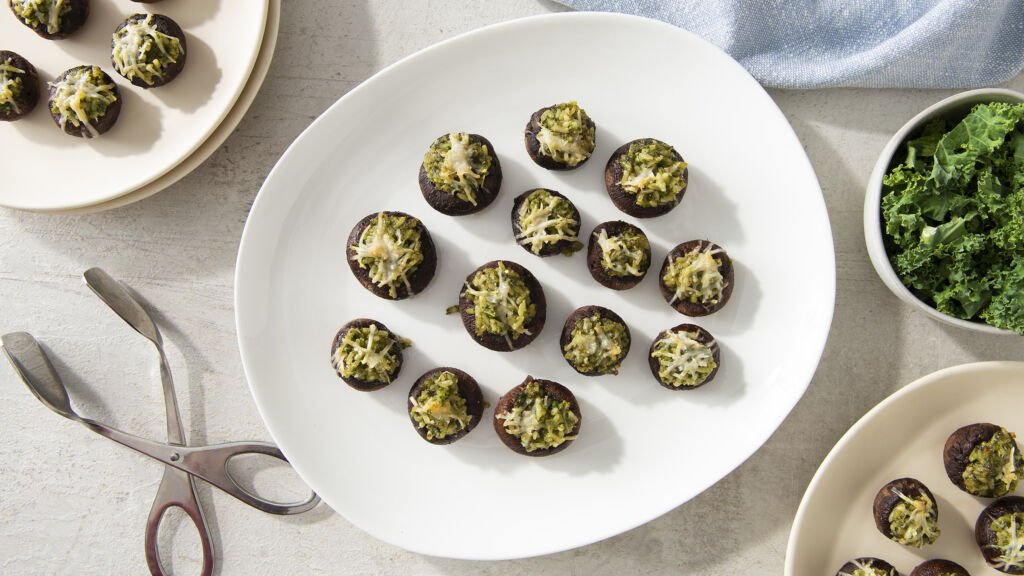 If you're looking for a vegetarian crowd pleaser for your appetizer board, these Italian Spinach Rice Balls should do the trick. This recipe calls for using spinach; however, if you want to give this appetizer a sweeter taste with a more tender texture, use baby spinach instead.
Serving Tip: For best results, make these rice balls earlier in the day and then reheat them in the oven when your guests arrive.
These Avocado "Toast" Rice Cakes made with Success® Brown Rice also make an excellent accompaniment to a meatless holiday meal. This recipe is an interesting take on the classic avocado on toast recipe, using rice cakes in place of the toast. For best results you'll want to make sure you are using ripe avocados for this recipe. Feel free to customize these rice cakes with your favorite avocado toast toppings like salmon or mushrooms.
Now that your appetizers are all set, let's take a look at some unforgettable main dishes!
Main Dishes
No matter what you and your guests are craving for your holiday menu, Success® Rice has you covered.
Plant Based Curries
This flavorful Vegetarian Curry with Spinach Tomato and Chickpeas made with aromatic Success® Basmati Rice is always a crowd pleaser. Make this curry vegan by simply removing the yogurt topping.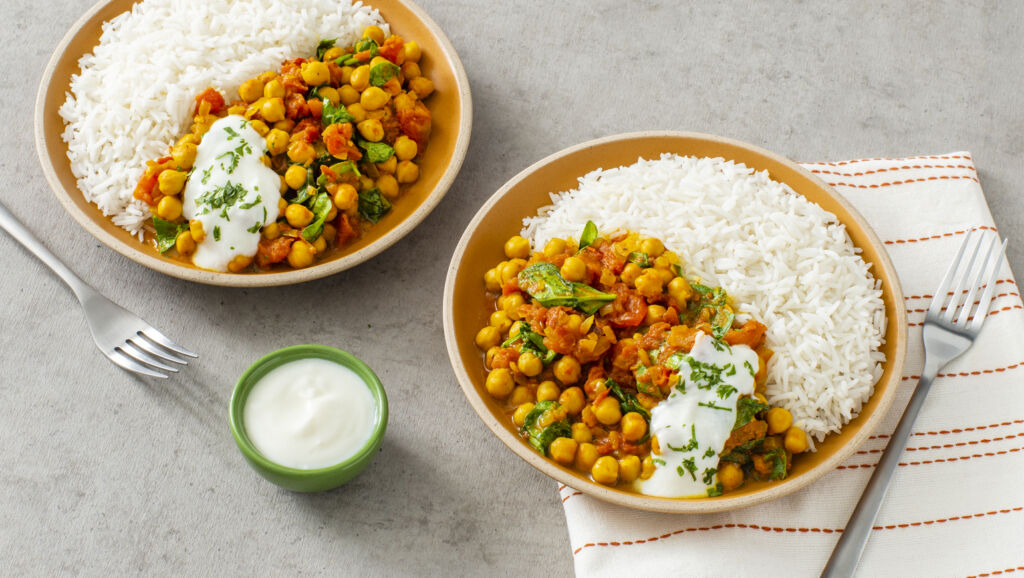 Stuffed Vegetables
There are plenty of stuffed veggie recipes that can be used for both appetizers and mains. The grains in these recipes make them extra satisfying.
For a baked recipe that's packed with fall flavors, check out this Vegetarian Stuffed Squash recipe made with Success® White Rice.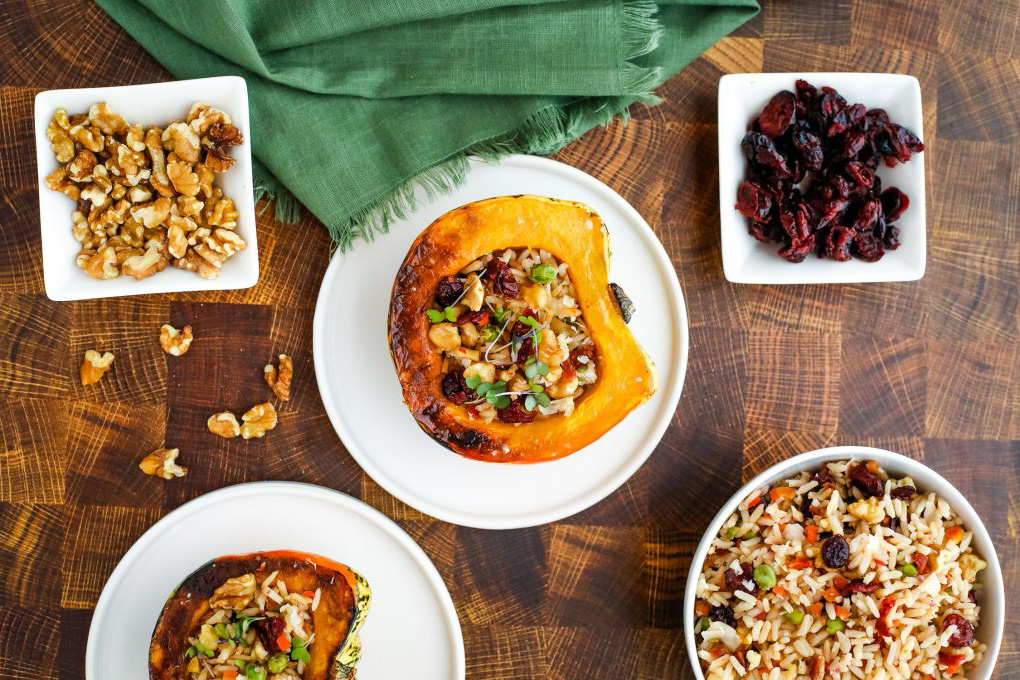 On the other hand, if you are craving a stuffed pepper recipe, we have plenty to choose from!
Spicy Vegetarian Dishes
If you are looking for a veggie-filled dish that packs a bit of heat, check out this Vegetarian Chili and Rice made with Success® Brown Rice! This recipe can be made with either vegetarian beef crumbles or mixed vegetables like mushrooms or bell peppers instead depending on your preferences.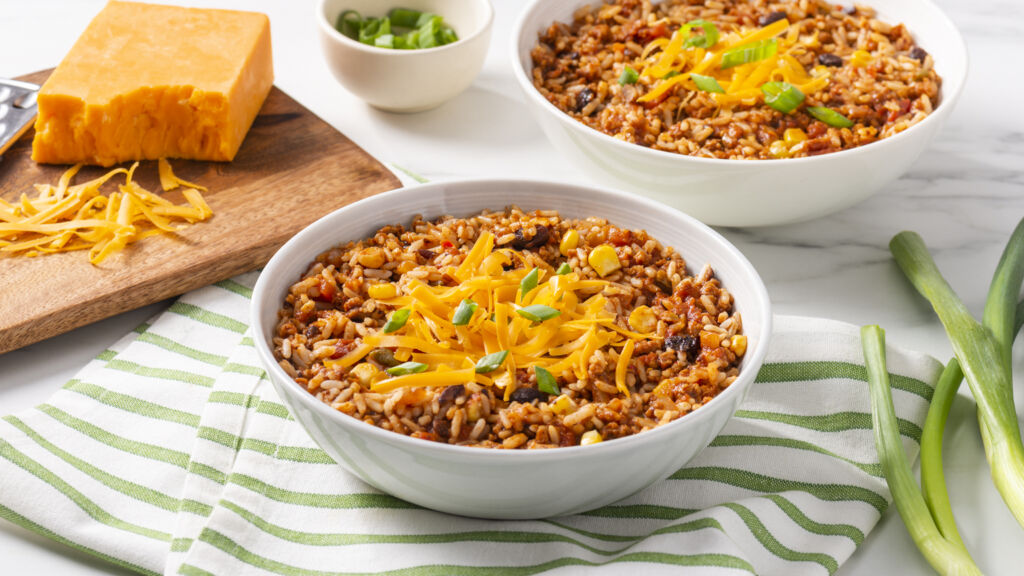 Vegetarian Beef Crumbles – This ingredient is designed to mimic ground beef in texture and taste, perfect for replicating meat in vegetarian dishes!
For another plant-based chili recipe that will keep you warm during the holiday season, learn how easy it is to make this Vegetarian Pumpkin and Brown Rice Chili. Although this recipe calls for pinto beans, you can swap in any other type of beans like kidney beans as a substitute. It's a great way to clean out your fridge or pantry and reduce food waste.
This Louisiana-style Vegetarian Jambalaya served with Success® White Rice is ready in just under half an hour. This dish can get quite spicy, so feel free to use a bit less Cajun seasoning if you want something that's a bit more mild.
If you are looking for Asian flavors, this Vietnamese-inspired Vegetarian Pho Dinner Rice Bowl – made with bok choy, sriracha and tofu – will satisfy your craving!
Meat-Free Meatloaf
Creating a traditional holiday-style plant-based meal can seem like a daunting task as meat is such a staple of these dishes. Luckily, with a bit of creativity you can recreate these dishes in a vegetarian-friendly way.
For example, this Vegan Meatloaf With Brown Rice and BBQ Sauce recipe offers a hearty yet meatless meal, using brown rice, mushrooms and lentils to mimic the taste and texture of a traditional meatloaf. This dish goes very well alongside some roasted veggies or alongside a green salad.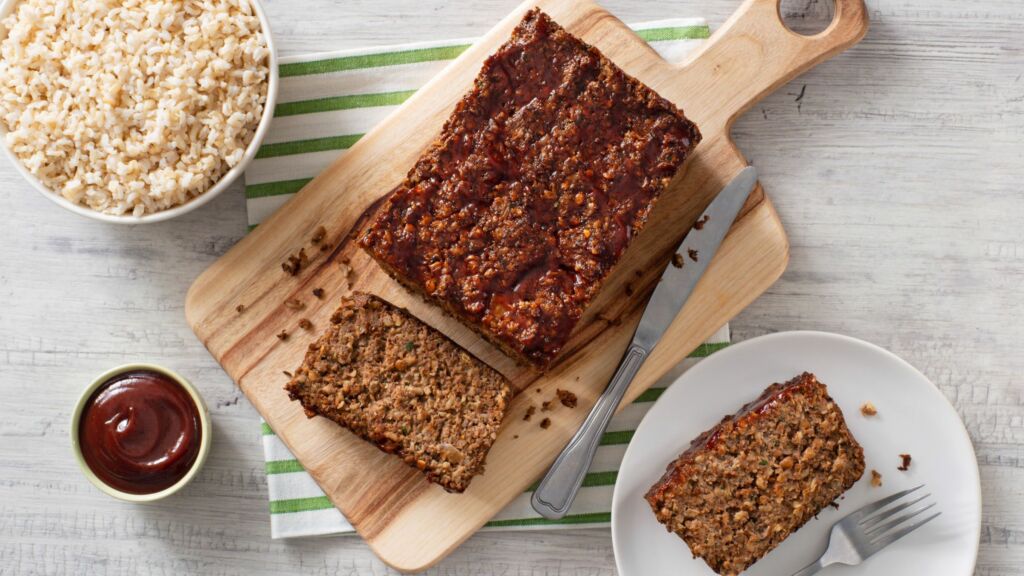 Meatless Mexican Meals
If you are craving something cheesy on the menu, try these Baked Vegetarian Taquitos made with Success® Brown Rice and pumpkin puree. To get a slightly crunchier texture, try making these taquitos in an air-fryer instead. For extra flavor, garnish your taquitos with some cilantro.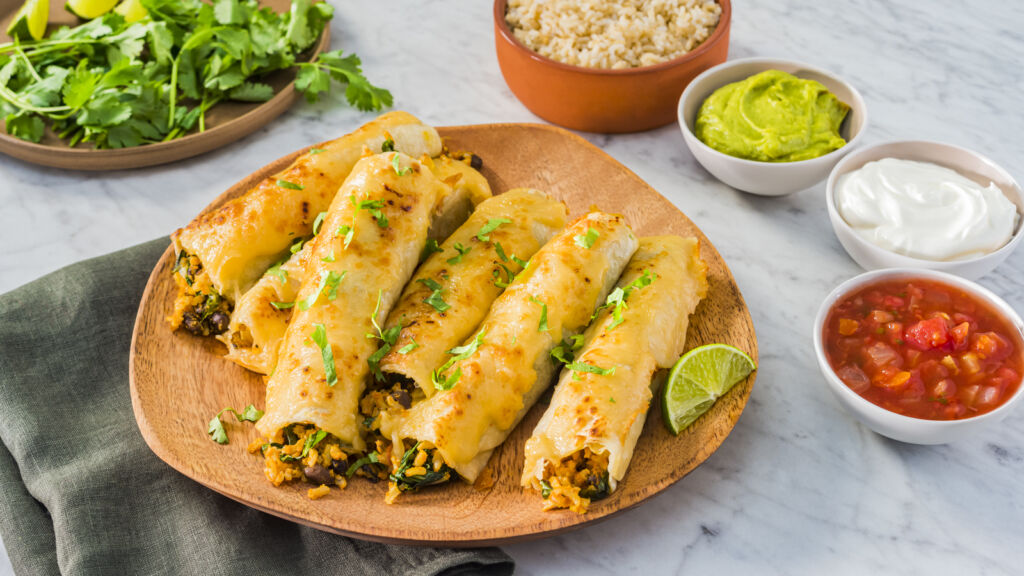 Creamy Vegetarian Risotto
This Sweet Potato Walnut Risotto made with Success® Brown Rice is crammed full of fall flavors. Although this risotto recipe calls for sweet potato, feel free to use butternut squash instead if you prefer.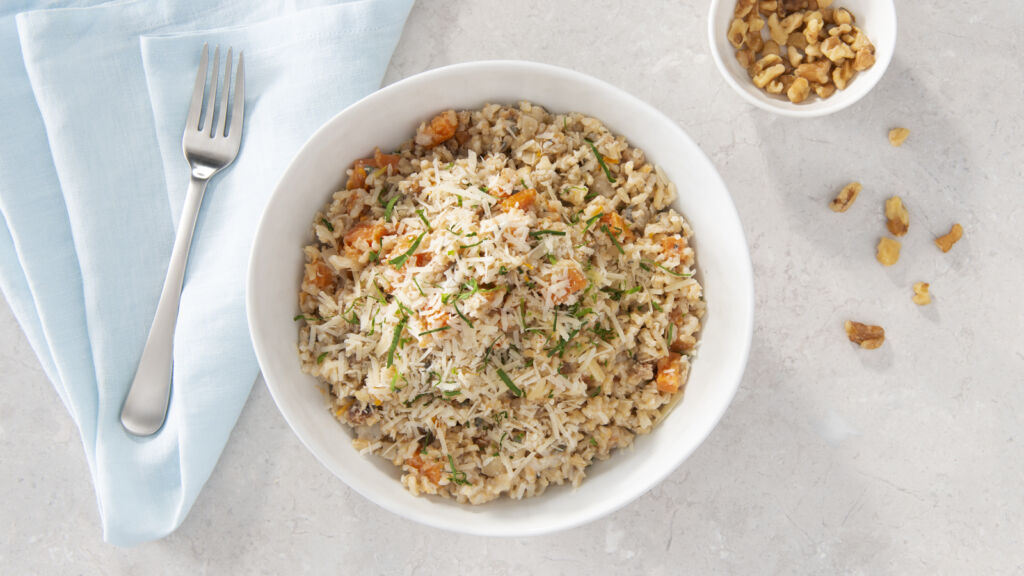 No matter if it's everyday or a holiday, let Success® Rice help you out in the kitchen. Share your success with Success® Rice.