When it comes to versatility in the kitchen, rice is at the very top of the list! This humble ingredient is a shelf staple in households worldwide and the star of many classic favorites like fried rice or rice pudding. Having a bag of rice in your pantry is knowing you will be able to prepare a delicious dish with only a few extra ingredients.
For National Rice Month, celebrated in September, we've decided to step outside the recipe box and share our favorite unexpected, yet still incredibly tasty meals made with rice. If you're looking for something more traditional, you can always take a look at our Top 10 Classic Rice Recipes. But here, we're exploring all kinds of new and fun ways to use rice from vegetarian burger sliders to an indulgent ice cream. Make sure you're stocked up on Success® Rice to try these unexpected recipes!
1. Spring Rolls
Spring rolls are an Asian delicacy made with a mouth-watering filling wrapped in a delicate rice flour dough – without rice paper, these Vietnamese Spring Rolls simply wouldn't be the same. Plus, you can use your freshly cooked or leftover rice in the filling of these fresh and delicious rolls. Serve them for an elegant appetizer, dinner or lunch.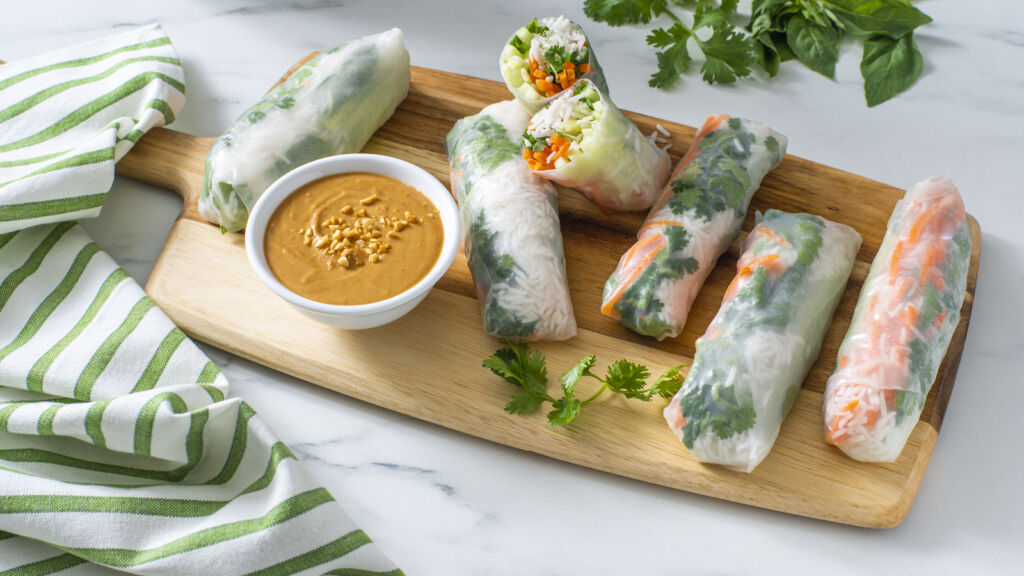 2. Energy Balls
Instead of using rolled oats or granola, use whole grain Brown Rice next time you're preparing your afternoon-pick me up treats. These Brown Rice Energy Balls are an indulgent, whole grain, sweet and no-bake snack that the whole family will get excited about. Plus, it's the perfect make ahead recipe to enjoy throughout the week.
3. Lasagna
Did you know you can make lasagna without the lasagna sheets? For a Gluten Free take on the Italian classic, try layering rice along with cheese and sauce to enjoy this satisfying Rice Lasagna. Or, try it's similar Greek-inspired variation, known as Moussaka, in the form of a casserole bake with eggplant, turkey and white rice.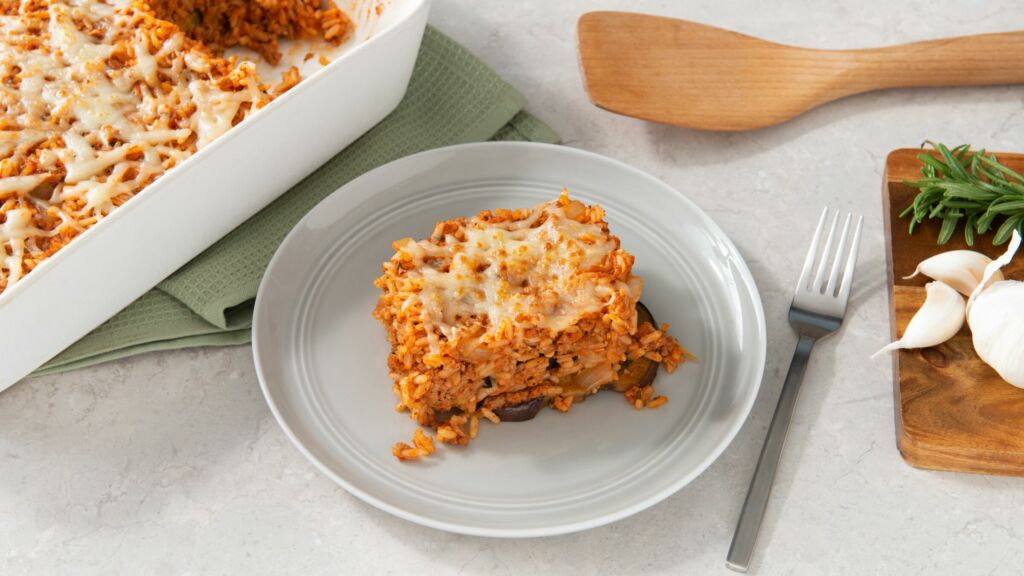 4. Burger Sliders
Making your own meat-free hamburgers is a whole lot easier than it might seem. Simply combine your favorite legume like chickpeas, black beans or lentils with fully cooked grated vegetables and rice, and you can make your own burgers or sliders at home. Try it for yourself with these delicious vegetarian burgers made with white beans, Jasmine Rice and golden beets. Shape them small into sliders or larger into patties.
5. "Toast"
What if you could combine your favorite avocado toast flavors with the crispy and warm texture of hashbrowns for the ultimate breakfast? Now you can with these pan-fried and golden brown toast-style rice cakes served with creamy avocado and pico de gallo for a tasty take on the popular meal. Alternatively, use your favorite spread and serve them for breakfast, snack or a delicious kid-friendly treat.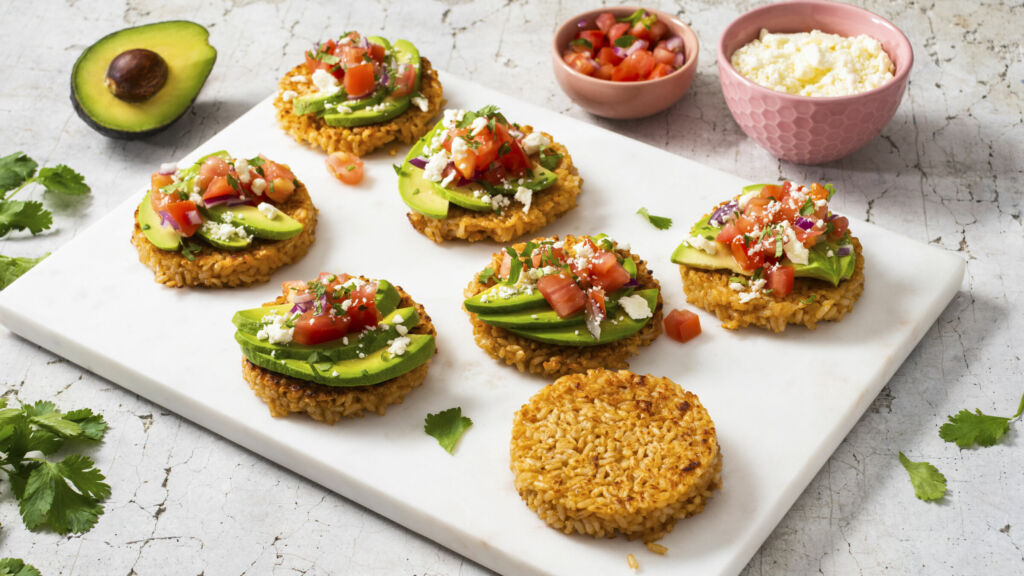 6. Pizza Crust
Who doesn't love pizza? Well, you might be surprised to find out that cooked rice makes the perfect flour substitute for a Gluten Free Pizza Crust. Combined with beaten eggs and shredded mozzarella cheese, the result is a fluffy yet crispy canvas to top with your preferred toppings. Unexpected, right?
7. Pie Crust
Similar to pizza crust, rice can also be used in your favorite baked sweets. For a whole grain spin on the traditional Thanksgiving pumpkin pie, we recommend you try this Pumpkin Mousse Pie with a brown rice crust for an extra bit of nutty flavor. Or pair with another sweet filling – like rice pudding – for a delicious treat any time of year.
8. Ice Cream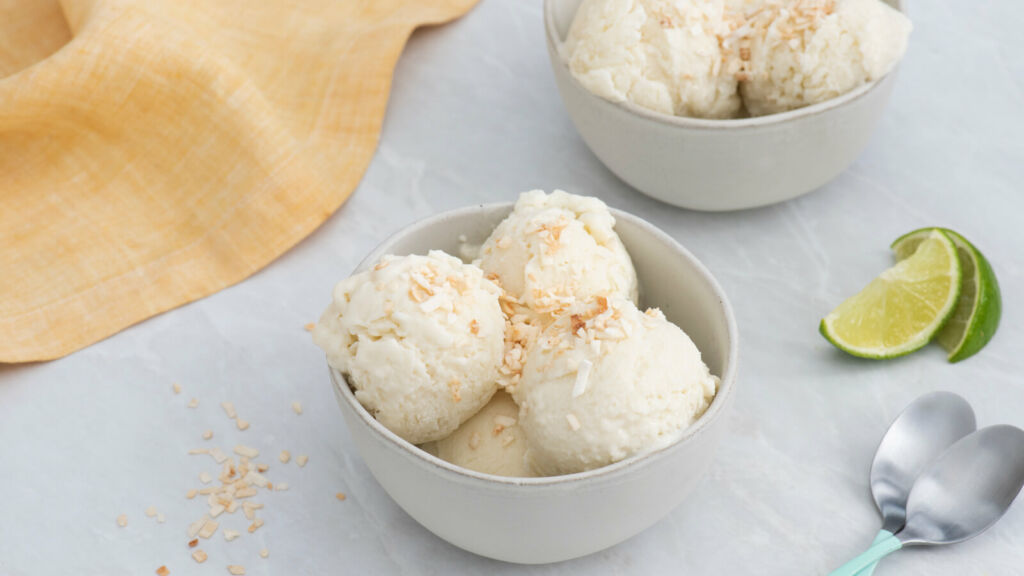 Yes, you read that right! Your favorite summer treat can also be made with rice. For boosted flavor and creamier texture, jasmine rice is cooked in a mixture of coconut milk and heavy cream to make this Coconut Rice Pudding Ice Cream. This no-churn ice cream recipe is perfect to beat the summer heat and can be made into fruity popsicles too!
9. Nut Bars
For another irresistible snack, use rice to make baked nut bars. These Homemade Pine Nut Strawberry Rice Bars are made with white rice, pine nuts and strawberries, but you can make the recipe your own and add your favorite nuts – how do walnuts and apricots sound? Or maybe cashews and berries?
10. Muffins
Using eggs as a binding agent, rice can be used to make both savory and sweet muffins for breakfast, lunch or a snack. The best part about muffins is that they travel well, so they are perfect for an on the go meal, or to pack your family lunchboxes. With the addition of rice, this finger-food delicacy will keep you fueled and satisfied throughout the day! Which of these options are you trying first? Sausage, Egg and Cheese Muffins or Broccoli and Cheddar Rice Cups.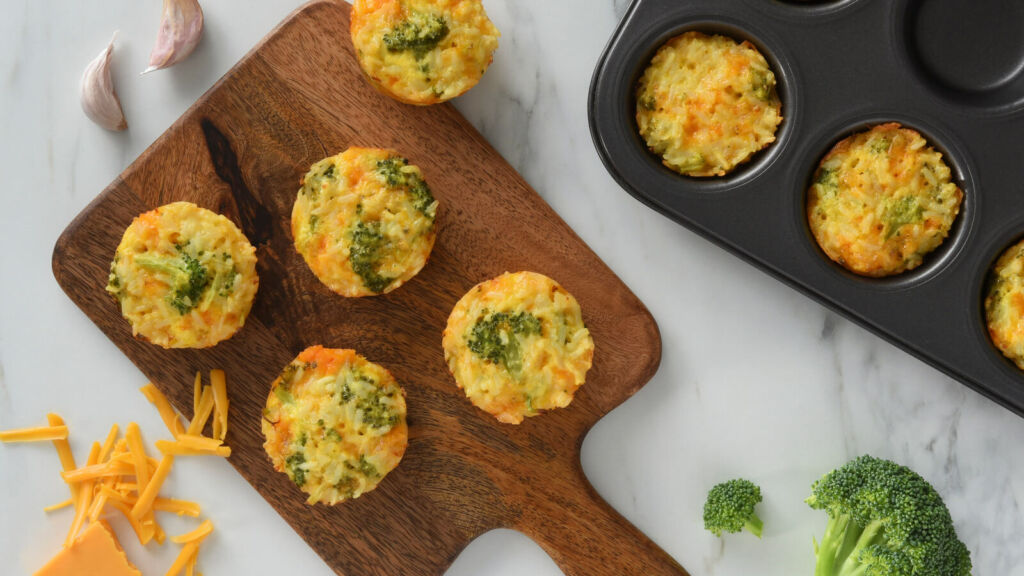 11. Dips and Spreads
Lastly, but certainly not least, use freshly made or leftover rice to put together rich and creamy dips or spreads like in this Garden Spinach Dip recipe. This veggie-packed appetizer is perfect to feed a crowd of hungry guests and it might just surprise a picky eater or two! No one will have guessed that Success® Rice helped you put that wonderful appetizer together – but feel free to brag about it!
These are just some of the amazing and unexpected ways rice can be used! Do you have any secret recipe with this versatile grain? Don't forget to share them with us by tagging @successrice or using #SuccessRice in your Social Media posts. Happy National Rice Month!1
Looking for a dinner idea? Try our: homemade shrimp fried rice tonight.