If you've ever had to toss out your food before you were able to enjoy it, you know the frustration! Whether you just didn't get to those leafy greens before they turned brown a little too quickly, your vegetable garden decided to gift you with more than you could handle or you're simply trying to make fewer trips to the grocery store, we've got a few tips for you to learn how to store your food correctly and more efficiently!
For anything from creamy avocados to hearty rice grains, we'll show you how to store them in the fridge or freezer so you can reduce your food waste at home and cut back on grocery expenses! These food saving tips and storage hacks for both fridge and freezer are sure to become part of your routine – jot them down and save food and time spent on future meals.
Tips for Saving Food in the Refrigerator
How to Store Cooked Rice
If you've made just a bit too much rice for one person or you're planning on using it throughout the week for meals at the office or for quick weeknight dinners, we've got great news.
The best part is that this works with different rice varieties like Whole Grain Brown Rice, fragrant Jasmine Rice, aromatic Basmati Rice, or classic White Rice. And, by using quick cooking and quality grains like Success® Boil-in-Bag Rice, cooking rice doesn't have to take an eternity! Did you know, even though Success® Rice and Quinoa come in a convenient BPA-free bag, you can cook more than one bag at a time and use them to batch cook your rice variety of choice.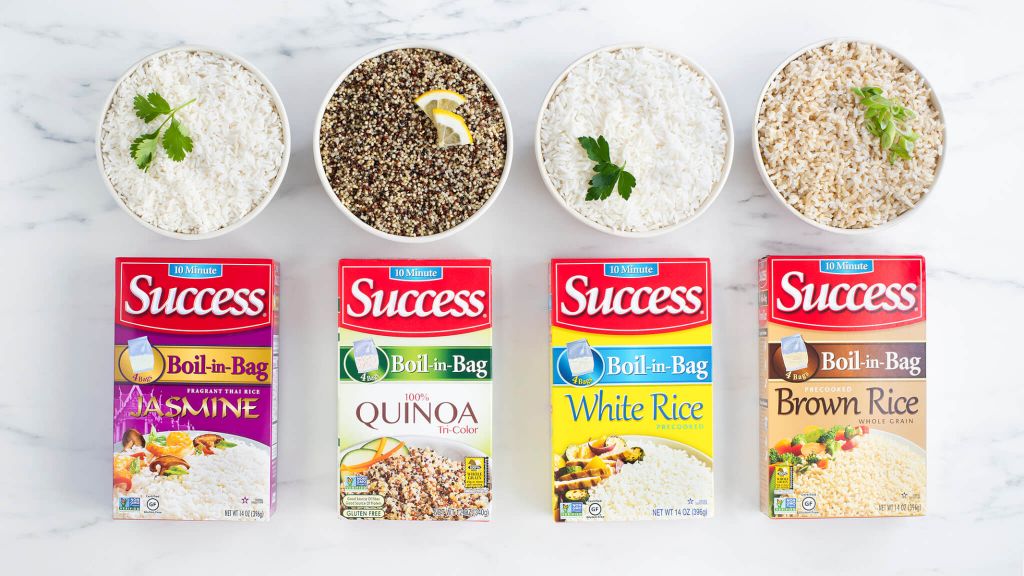 Batch cooking is especially useful if you're planning to meal prep different dishes ahead of time. Simply prepare a large batch of rice to combine with your other chosen ingredients and store combined in individual containers to bring with you, or store your rice and other ingredients separately in large containers to combine right before eating! Need a few more tips? Check out our guide to meal prep.
Likewise, cooking rice in advance allows you to have a grain base waiting in the fridge to either whip up a tasty classic like this Chicken Fried Rice recipe, or to mix and match with other ingredients you may have on hand.
How to store your rice in the fridge
Cook your rice, let it cool and store it in an airtight container.
To reheat it, add a splash of water to a microwave safe container or a pot on the stove.
Prep Your Veggies
After your trip to the grocery store or garden, slice up your vegetables to have ready to go, to not only make your cooking process quicker, but also have a healthy snack ready to take on the go or enjoy at home. Use individual containers and make sure to close them tightly so they do not dry out before you want to use them.
A few vegetable suggestions to keep sliced or chopped on hand are:
Carrots or a bag of baby carrots
Broccoli
Red, green or yellow bell pepper
Cucumber
Crisp green beans
Vegetables like peppers, cucumbers and carrots can be wrapped in a moist paper towel within a sealed bag or container to help absorb any extra moisture and keep them crisp while in the fridge. For best results, make sure to use them within 2-3 days.
Having pre-chopped veggies in the fridge is especially helpful when making tasty rice salads. Use up your veggies in something as delicious as this Sesame Brown Rice Salad or a Southern Brown Rice Salad.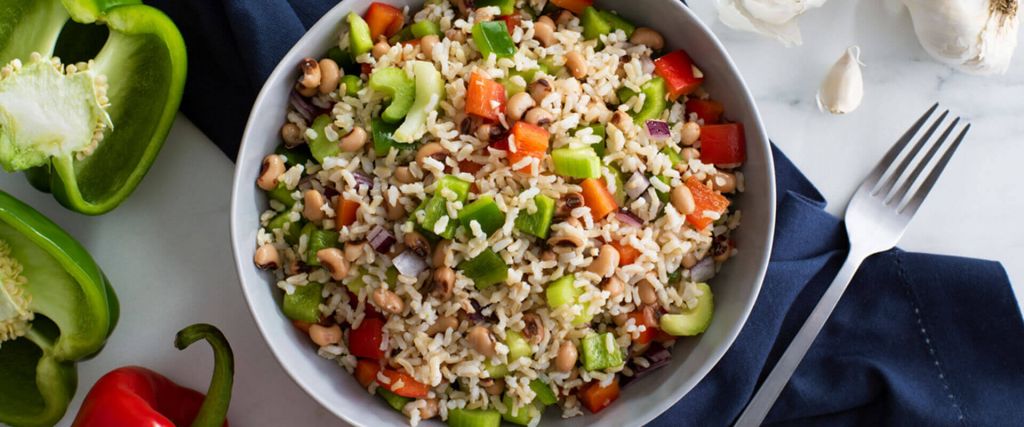 Freezer Friendly
Freeze Your Avocados
No more tossing out that uneaten avocado because it's gone a little too brown and mushy! A complete game changer – freeze your avocados! So, how can you do that?
Step 1: Freeze your avocado whole without cutting.
Step 2: To defrost, simply place under running water, then let rest on your countertop for about 30 minutes, peel and enjoy in anything from homemade guacamole to an Easy Green Goddess Summer Salad.
Pro tip: If you want to serve your family and friends something fun, save the avocado shells and stuff them with our whole grain Chicken Avocado Salad.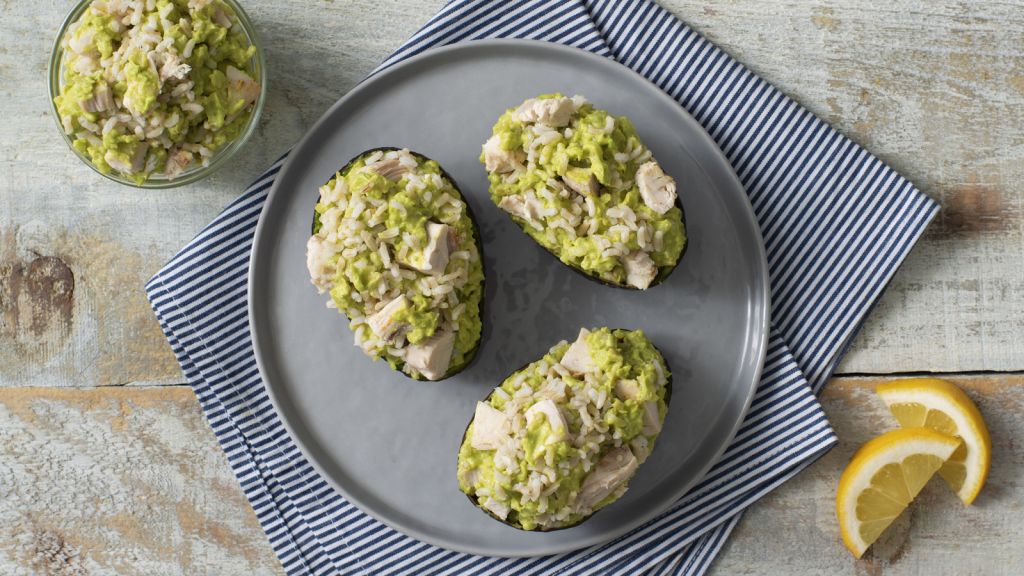 Freeze Your Veggies Correctly
There are many reasons to freeze your fresh vegetables, whether you're going on vacation, want to plan out your meals ahead of time or you simply don't have a lot of time to make more trips to the store for fresh veggies. In any case, it's important to learn how to do it correctly!
It is best to cut your vegetables into pieces and blanch and shock before freezing, but what is blanching and shocking exactly?
How to blanch and shock vegetables
Blanching refers to the technique of cooking your vegetables briefly in a large amount of boiling, salted water. If you've got a lot of vegetables, make sure to blanch in small batches for about 3-5 minutes. Then, you'll need to shock them, which means immediately stopping the cooking process by tossing them into a bowl of ice water.
Not sure which vegetables to start freezing? Begin by chopping fresh broccoli, bell peppers, onions and tomato to make an Asian Stir Fry served over Jasmine Rice. Store in single or family friendly portioned containers so they are ready to go whether you need a lunch to take with you to the office or a weeknight family dinner.
Freeze Your Grains
Yes, you can freeze cooked rice too! This tip takes storage to the next level by showing you how to freeze your rice grains. Of course, uncooked rice grains naturally store for long periods of time, so this trick works for having cooked rice ready to go in recipes or to use as a quick side dish!
How to freeze your rice grains:
Cook, cool and store in a freezer bag.
Remove as much air as possible.
Store it flat to ensure a faster defrost later on.
When you're ready to enjoy, simply thaw in the fridge or on your countertop until your rice of choice is ready to use. Use your defrosted rice anywhere you normally would in anything from a Rice Pilaf to fried rice or stuffed peppers!
For more inspiration for what to do with your food now that you've got more stored for later, visit our recipe selection and find a few more ideas like this vegan meatloaf recipe!