Back to school is an exciting time of year for families. The summer vacation is over and your kids are looking forward to catching up with their friends and getting to know their new teachers. Nevertheless, it can also be a stressful time for parents, who have shopping for books, school supplies and new school clothes to contend with, not to mention all the usual extra cooking that needs to be done!
Re-adapting to the demands of the school-day routine can be tough on kids, that's why having a repertoire of good, wholesome meals and snacks for them to eat is vital to provide them with the fuel they'll need to get through this busy period. Luckily, SuccessⓇ Rice has you covered! Find out how you can make this back to school period both memorable and fun  these Time Saving Tips for Back to School.
Plan Ahead
Getting ahead of the game kitchen-wise is the key to a successful back to school period and that involves planning. Don't leave it until the last minute to think about what you're going to prepare. Here are a few things to keep in mind when you start planning your week in meals.
Set your Menu: Sit your kids down and discuss what kinds of meals and snacks they might like to eat, and show them some of the recipes you have in mind. Tip: Drawing up a meal planner on your phone is a handy way to keep track of recipes and ideas.
Pack your Pantry: Don't just settle for your average weekly grocery store. Go to the store and load up on all your favorite ingredients, as well as anything new that you might have encountered during your research.
Prep breakfast the night before: Getting breakfast in the bag before that first day is a must and will start your kids off on the right foot. Here are some easy make-ahead ideas for you to prepare the night before.
Now that you've got your plans firmly in place, let's look at ways for you to get inspired this back to school period.
Snack Variety
Having delicious snacks prepared for your kids to take with them to school can make all the difference, but finding the time to prepare enough for the week can be daunting. These Brown Rice Energy Balls made with almond butter and dark chocolate chips will provide your kids with the perfect boost when they hit that mid-morning slump. Best of all, they take only 15 minutes to prepare! Alternatively, for a protein-packed snack that's equally easy to make, these Aloha Quinoa Power Balls with honey, cashews and Quinoa are a great way for your kids to refuel.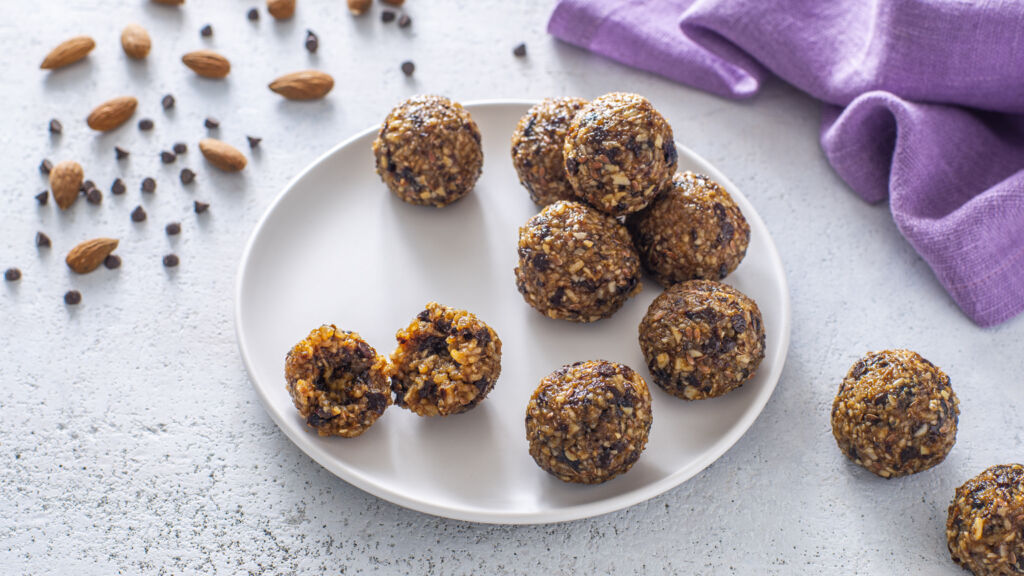 Choose Whole Grains
Whatever snack you make, using whole grains in your recipes is a great way to ensure your kids get the most out of their snacks. For more tasty and simple snack ideas using whole grains check out our guide to Snacks Using Brown Rice and Quinoa.
Time Saving Stir-Fry Recipes
When time is scarce, then the wok is your friend! Stir-fries are a terrific way to pack lots of ingredients into one quick and easy meal. This Hawaiian Shrimp Stir-Fry is a delicious and easy meal that is sure to satisfy kids who've worked up an appetite after a busy day's schooling.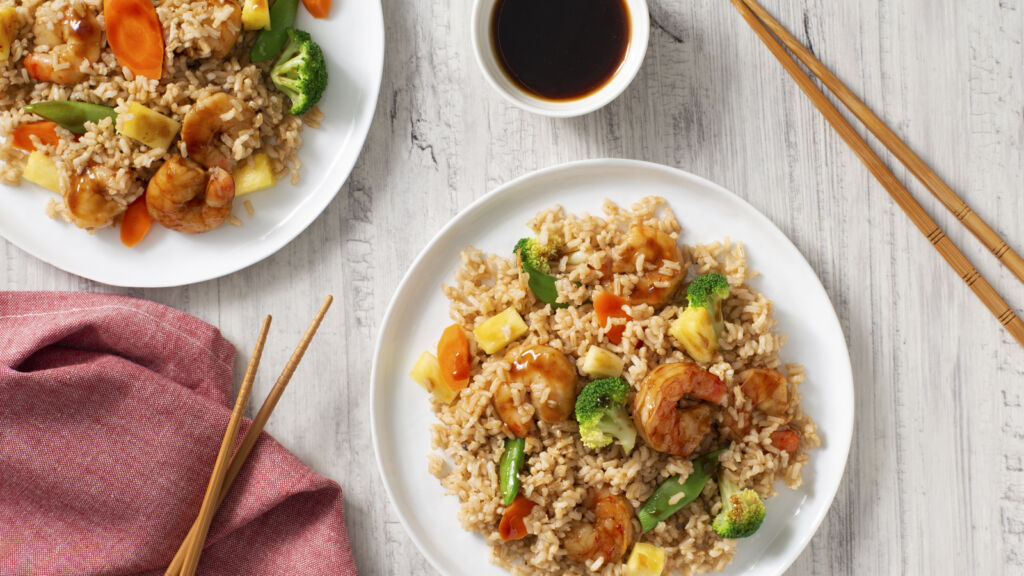 How to Season Your Wok
Back to school makes for the perfect excuse to upgrade your stir-fry utensils, namely that all-important wok. To get the most out of your new wok it's worth taking a little time beforehand to season it. Seasoning your wok refers to the process of initial preparation needed before you begin using it. It's easy and only requires that you follow these 5 simple steps:
With a metal scourer and a little detergent, thoroughly scrub the inside of the wok to remove the anti-rust layer.
Place your wok on high heat until rainbow-like colors become visible. Kitchen Tip: Make sure you observe the color change over the whole surface of the wok.
Add heating oils such as vegetable or sunflower oil to coat the interior surface of the wok.
Repeat step two. Allow the oil to burn in the wok on high heat.
Always clean and dry you wok thoroughly after use.
Comfort Food Casseroles for Kids
A great way to save time and put a smile on the faces of your kids this back to school period is to make them their favorite comfort food casserole dishes. In this busy period, your oven is your friend! With just 15 minutes of prep time required, this delicious recipe for Cheesy Chicken and Rice Casserole will allow you to sit back and let the oven do the work. What's more, you needn't waste a morsel of food as casserole leftovers are ideal for packing up and putting in the freezer for later in the week.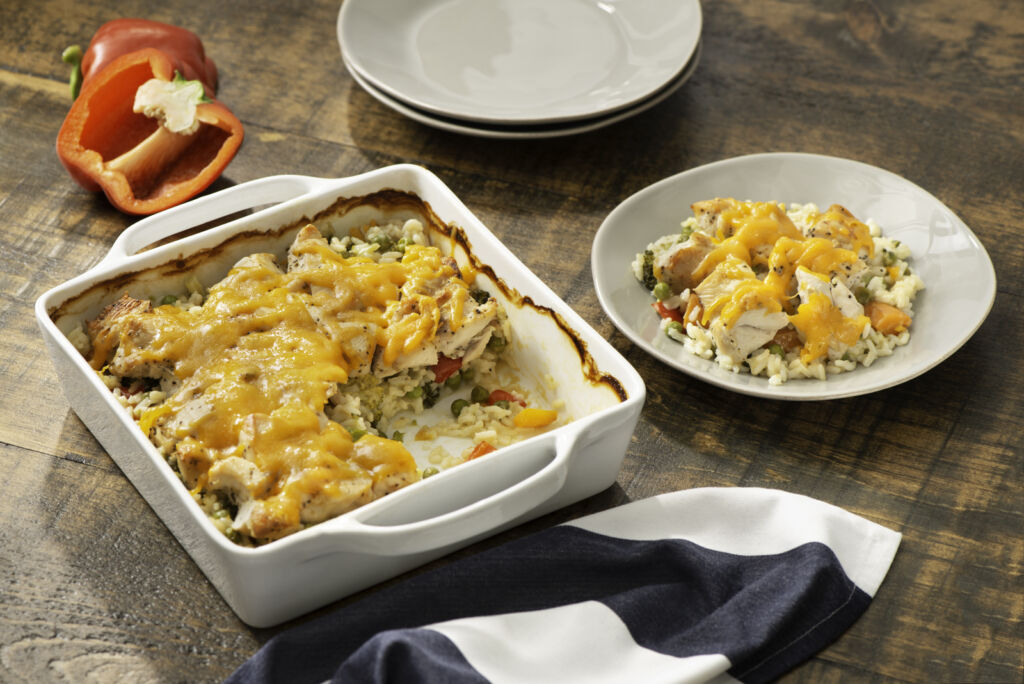 How to Reheat Frozen Casserole Dishes
Having a little leftover casserole in the freezer can be a lifesaver on a busy day, but there are a few things you need to keep in mind when you prepare to reheat them:
It's best to leave it out to thaw the night before, that way you'll cut down on oven time.
Set the oven timer to around half the original cooking time.
Use an aluminum foil to cover the casserole while you're reheating it in the oven.
Remove cover for the last 15 minutes.
Check for cold spots before serving.
Get the Kids Involved!
There is no reason why parents should shoulder the burden of all the back to school preparations on their own. Back to school is a special time in the lives of your children so why not involve them? Mealtime is the fulcrum around which family life revolves and making your kids a part of that is not only fun for them but also educational. For more ways to get the kids involved in your preparations read the SuccessⓇ Rice guide to Kid Friendly Snacks and Activities and turn this back to school period into a memory the whole family will treasure forever!