Whether you're getting ready for a Thanksgiving day feast or preparing for a smaller gathering, you're most likely looking for a few dishes to place around the table. And, if you're making a large turkey, ham or a meat free substitute, we've got a few tasty recipe ideas that will fit perfectly into your meal menu of choice!
Using grains like rice and quinoa you can prepare simple and delicious dishes for everything from starters to sides and even Thanksgiving desserts.
Easy Starters
Chances are, if you're making a turkey, it might take a bit longer to cook than expected so it's necessary to have a few appetizers on hand to keep the hunger at bay while you and your guests wait. And, let's be honest, one of the best parts about a Thanksgiving day meal is trying new and tasty appetizers before serving the classics like stuffing and mashed potatoes.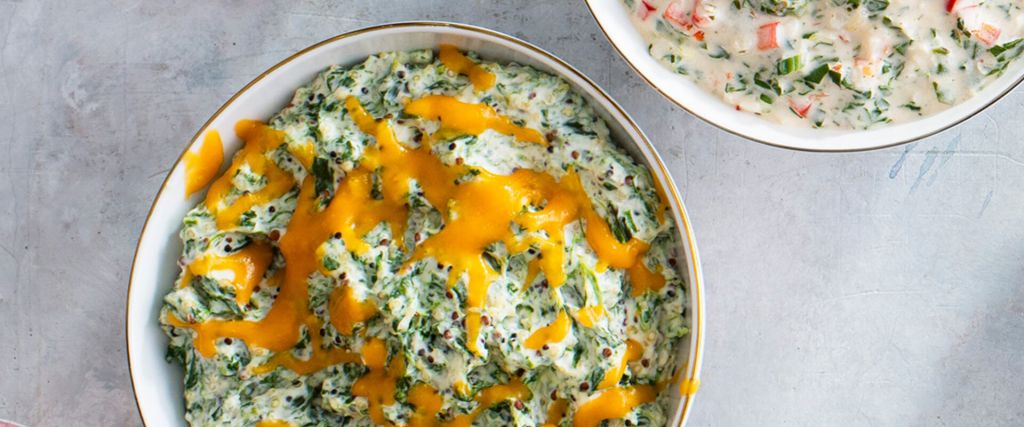 Check out these options depending on the style that you'd like to bring to the table:
Spreads and Dips
Elegant: Looking to impress? This Basil Pesto and Red Pepper Torte is on the more elegant side as it's layered with delicious ingredients and it's not only eye-catching but delicious! The best part is you can make it in advance for a hassle free dish to unwrap when the guests arrive.
Family-Style: When you've got all ages running around and just want to dig into something warm and tasty, this Cheddar Cheese and Spinach Spread is exactly what you're looking for. Pair with store-bought pita chips, pretzels or crackers.
Finger Food/Skewers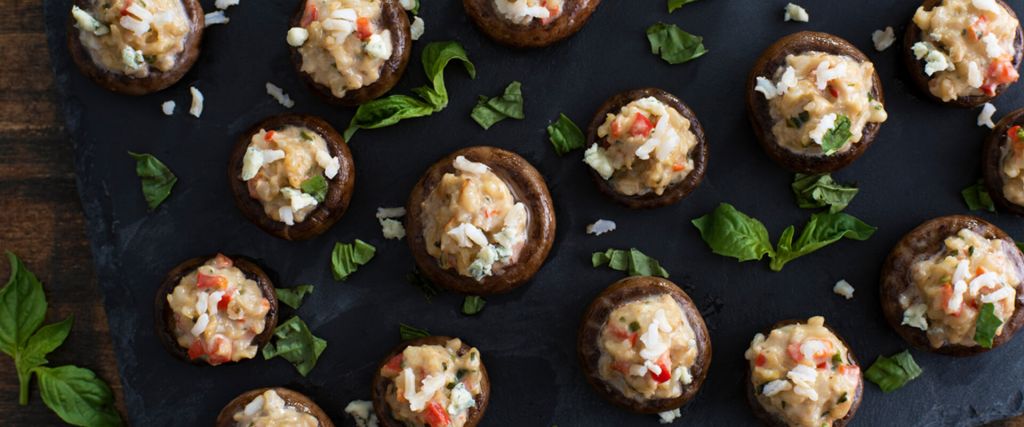 Tasty Sides
If you're stuck trying to decide what you should pair with your centerpiece turkey or maybe even a vegetarian "tofurky", make sure to start with a theme and work from there. We've got a few ideas for you whether you want a spin on the classic dishes, more veggie-forward or cheesy sides.
Classic Thanksgiving Recipes
If you're going for more traditional side dishes this Thanksgiving, try a protein packed twist on green beans with this Quinoa Green Bean Casserole. Made with green beans, mushrooms, condensed cream of mushroom soup and Parmesan cheese, this is one for the books!
You might also want to try your hand at this Gluten Free Cranberry Pecan Brown Rice Stuffing mixed with all of your favorite holiday flavors like chicken broth, toasted pecans, vegetables and dried cranberries all loaded into one easy dish that everyone can enjoy.
Vegetable-Forward Stir Fries
If you're focusing this Thanksgiving on preparing more veggie forward meals, we suggest you use hearty vegetables like squash, celeriac, and carrots for a filling and vegetarian side like this Roasted Vegetable Stir Fry tossed with fluffy and aromatic Jasmine Rice. It's always a great idea to eat seasonally with fall-inspired veggies and your Thanksgiving meal is the perfect time to showcase them.
Another natural choice to fill your fall Thanksgiving table are Brussels sprouts and a bit of crispy bacon! This Brussels Sprout Stir Fry is also tossed together in a skillet with long grain aromatic Jasmine Rice dressed in a vinaigrette with dried cranberries. If you want to make it fully vegetarian, simply omit the bacon and sub in 2 tbsp of olive oil.
Cheesy Casserole
Feeling a bit unsure about what you'd like to make? When in doubt, use a cheese filled dish like this Cheesy Fondue Casserole. It's made with butter-sautéed shallots and a bubbling mixture of milk and not one but three cheeses like Cheddar, Swiss and Parmesan. You won't disappoint with cheese!
Dessert Recipes for Turkey Day!
Just like your starters, there are many ways you can make and enjoy your dessert whether you want to go elegant, traditional or simply warm and gooey!
Traditional: There is just something special about a pie recipe on Thanksgiving and none-other than the star of the show — pumpkin pie. Our version is a Pumpkin Mousse Pie served in a flour-free brown rice crust topped with a creamy blend of pumpkin purée and spices for the ultimate fall dessert.
Warm and gooey: If you've been meaning to try something new and fresh, learn how to make this buttery Rice Apple Crisp using pantry ingredients, fall apples, cinnamon and a crunchy top with a side of vanilla ice cream if desired for that gooey warm and cold combo that the entire family can dig right into!
Elegant: Break out the serving bowls or pick up plastic champagne glasses at the dollar store to serve this Creamy Brown Sugar & Cinnamon Pudding. Made in the traditional Rice Pudding fashion, this is actually made using quinoa and it's completely dairy free using coconut milk for a tasty and lighter version of a classic!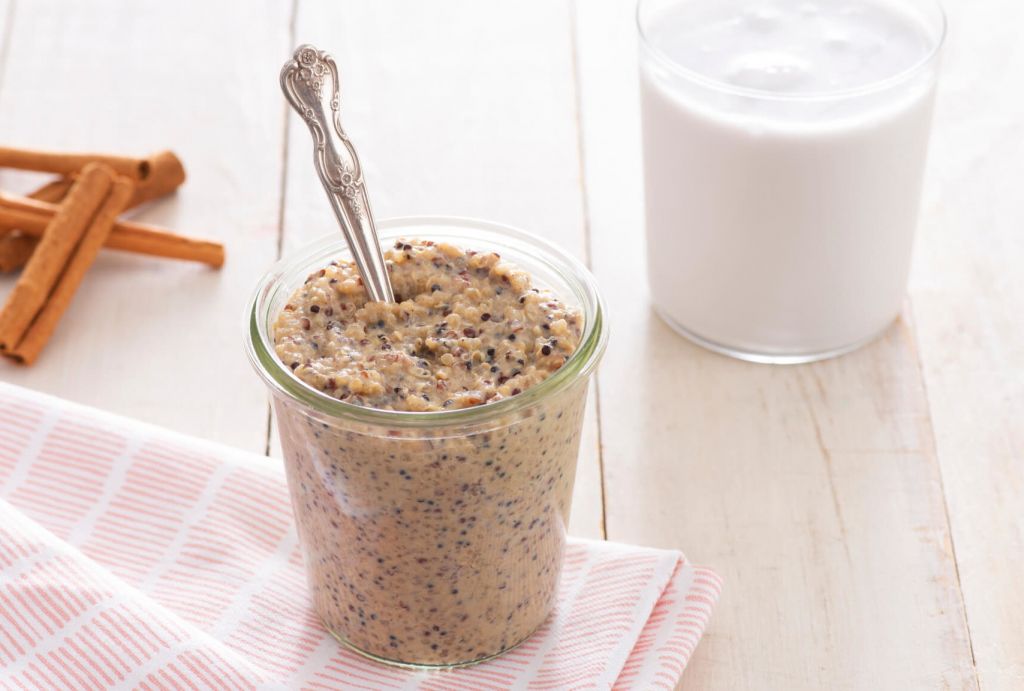 When you stick with Success® Rice, you've got delicious recipes made easy like this vegan meatloaf recipe with high quality rice and quinoa for any holiday event or family get together, whether you're preparing a feast or serving a small crowd. Which recipe will you make first?