Now that summer is nearing an end, it's time to get back into a routine with the school year about to begin, which means thinking about meals for school nights, something on-the-go, or to bring to work. Luckily, Success® Rice has you covered with plenty of tips and recipe ideas that will help you stay on top of meal prepping.
We've got inspiration and shortcuts for preparing breakfast, lunch and dinner that you can save and use throughout the week. So, let's get started!
Overnight Breakfast Recipes Your Kids Will Love
You can save a lot of time (and stress!) in the mornings by preparing breakfast the night before. But, if you've ever run into the issue of picky family members, no problem. We've got tasty options that are customizable for all.
Recipes like this gluten-free Quinoa Overnight Oats are perfect as they will give you and your kids the energy they need to start the day. The great thing about this recipe is that it requires minimal cooking – simply mix together the ingredients and leave overnight. Swap in different fruits if desired or drizzle with honey or maple syrup to make it more enticing for your kids.
For another gluten-free recipe, this Fruit and Granola Parfait also makes a delicious breakfast for your family. Feel free to swap out the plain yogurt for your childrens' favorite flavor.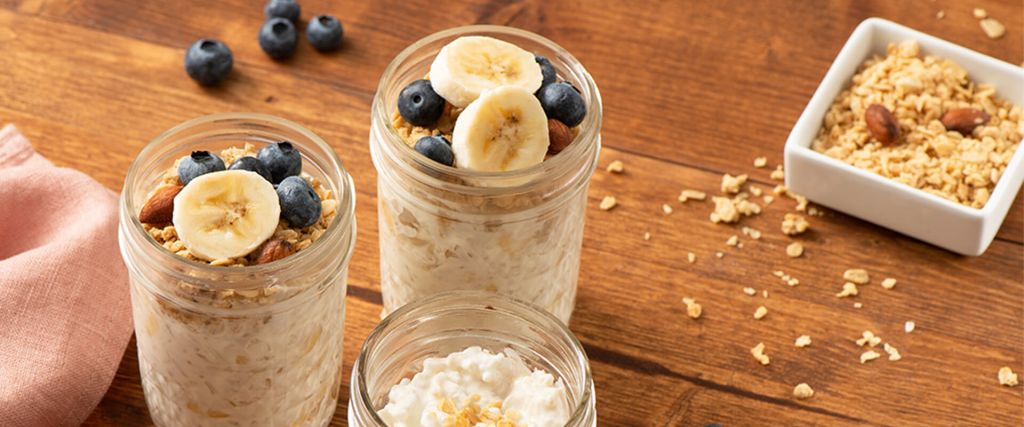 Now that we've got our breakfasts sorted, we need to think about what to put in our kids' packed lunches.
Batch-Cooked Packed Lunch Ideas
Making a good packed lunch for your kids at school is very important as it will keep them from going hungry during the day. By doing some meal planning, you can prepare a week's worth of packed lunches in advance with some of our favorite batch-cooked recipes.
These Cheesy Quinoa Bites made with Success® Tri-Color Quinoa will give your kids the quick pick-me-up they need to keep them going strong throughout the afternoon. They also work perfectly as an after school snack or a breakfast.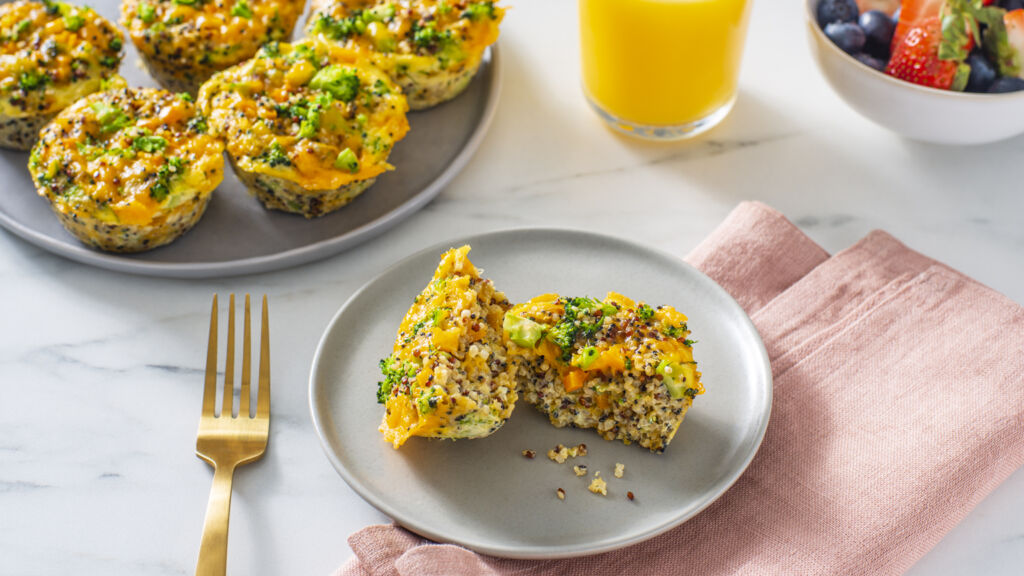 These quick and easy-to-make Broccoli and Cheddar Rice Cups will be another welcome addition to your kids' lunchboxes. The rice cups also offer a great opportunity to sneak some greens into your kids' lunches.
These Cranberry Quinoa Muffins also work very well for a batch-cooked recipe that your kids will love. Feel free to experiment with the recipe by adding in some of your kids' favorite flavors or replacing the cranberry with some of their preferred fruits.
Quick Lunch Salads for you
Juggling work and homelife can be hectic, especially when you have to worry about feeding your little ones as well. It can sometimes be easy to forget that you need to eat lunch as well!
For these occasions, a lunch salad is ideal as they are often quick and easy to prepare. This Summer Corn and Rice Salad made with Success® Basmati Rice and vinaigrette dressing is perfect for a quick lunch as it can be ready in just 15 minutes. Feel free to customize this salad with extra ingredients like mango, chicken or eggs.
If you prefer a fruitier salad, then you'll enjoy this colorful Waldorf Brown Rice Salad which you can easily prepare in no time at all.
This Asian Rice Salad with crispy chow mein noodles can be made in just 10 minutes. For a more citrusy flavor, try cooking your rice in a mixture of water and orange juice. To make this salad more filling, you can add in some meat like beef or chicken.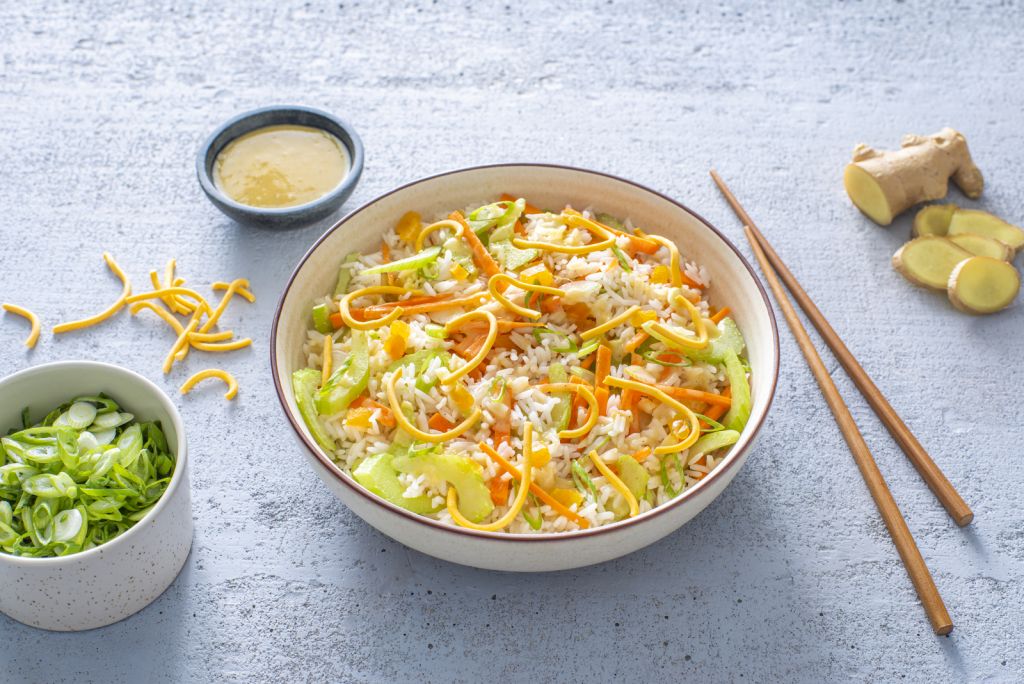 This flavorful Fried Chicken and Rice Salad made with Success® White Rice is another great lunch you can prepare for when you are on the go. You can top this salad with bacon if you want some extra crunch. 
Midweek Dinners in Less Than 30 Minutes
These quick dinner recipes can be ready in almost no time, leaving you to spend more time with your family in the evening.
This one-pan Sesame Ginger Chicken and Brown Rice meal can be ready in just 20 minutes. If you're making this dish in September before the weather has fully cooled down, you can also make this dish on the grill outside.
This Instant Pot Cheesy Buffalo Chicken Rice made with Success® Basmati Rice is also sure to be a hit with the family. If you don't have any cream cheese at home, you can use Greek yogurt as a substitute.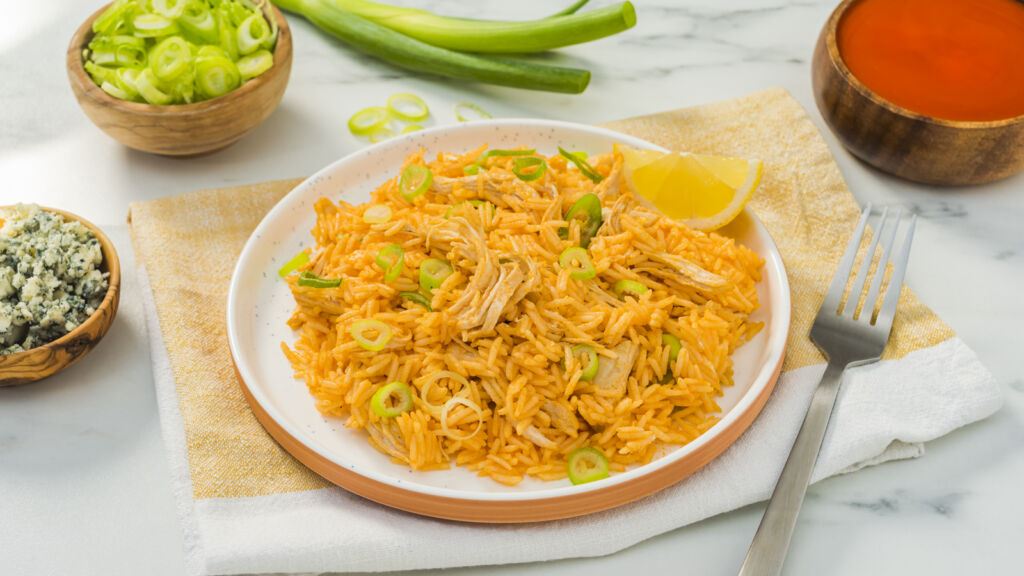 For more family-friendly meals like this recipe for Spanish rice, stay up-to-date with Success® Rice.