If you're a foodie, there is no denying that one of the best times of the year involves preparing all kinds of modern or traditional starters, sides and desserts for a Thanksgiving feast! Whether it's a friendsgiving or a family get-together, food is most definitely at the center. But, when all is said and done, you might be left with a fridge full of leftovers. And at Success® Rice, we want to help you avoid food fatigue after eating the same plate of food again and again.
We've got recipe ideas for what you should do with your Thanksgiving leftovers from turkey to stuffing and cranberry sauce! Also, we'll give you some tips for how to store them properly so you can keep them safe to eat for longer.
How To Store Your Leftover Thanksgiving Items
First, as a general note, you're going to want to store any leftovers in the fridge within about 2-3 hours after it's finished cooking, to avoid harmful bacteria from growing. Just make sure all of your food is cooled beforehand to not bring down the overall temperature of your fridge.
So, how long are Thanksgiving leftovers good for? If stored properly, you can keep them in the fridge for about 3-4 days. But, always make sure to use your own discretion!
How should I store my leftovers properly?
As your fridge might get a little overloaded around this or any other holiday, we suggest that instead of covering the original cooking trays or dishes tightly with aluminum foil, place your food in sealable (and preferably stackable) containers.
Use plastic or glass containers, or sealable bags that you can lay flat on top of each other or side by side. This is also a great time to use any glass jars you might have saved after eating jarred food items or pasta sauces.
If you have large portions, divide them up into individual shallow containers for easier reheating. And as a bonus, they will reach a cooler temperature quicker in your fridge.
Only reheat your food once, because the more you cool and reheat food, the greater the risk of food poisoning.
Want to freeze some of your leftovers? Check out our 6 Do's and Don'ts of freezing food!
Now that you've got the tips you need on how to store your food, let's get to some recipes so you can put that delicious food to good use!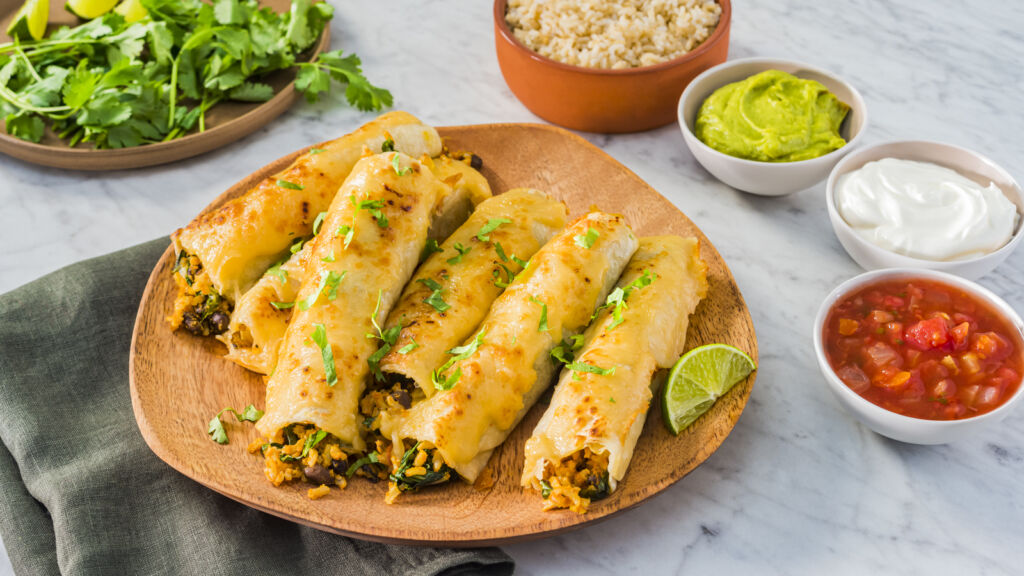 Turkey
Starting with one of the simplest and most versatile foods to use up, roasted turkey is great in all kinds of meals. Just take a look at a few of our favorite options:
Cooking Tip: Don't throw out those turkey bones! While you're storing everything and washing up, make stock or bone broth. Save a few of the stuffing vegetables like carrots, celery and onion and sautée in butter or oil to make an aromatic base (or mirepoix) in a large pot or slow cooker. Toss in the bones, cover with abundant water and let simmer for 2-6 hours.
Pumpkin Purée
A quintessential fall ingredient, there are always more and more clever recipe ideas that call for pumpkin aside from pie and sweet bread. This year, try making homemade pumpkin purée with our Guide to Using Pumpkin including recipes and tips for how to use up every part!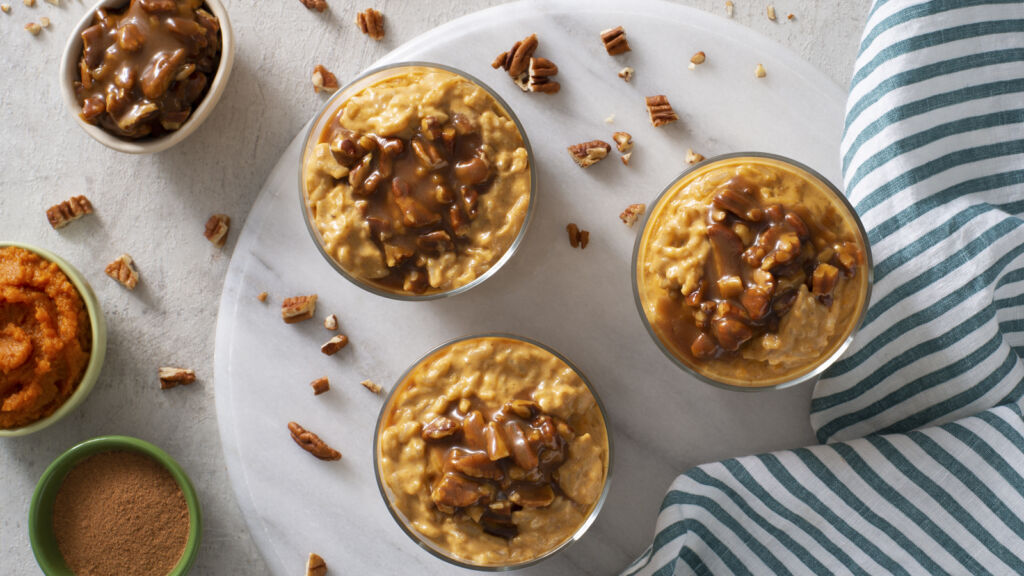 Whether you make your own or go with a store-bought variety, use up your leftovers any time of day with these ideas:
Storage Tip: If you are using the canned variety, we suggest you store any leftover purée in a separate sealed container in the fridge so it keeps longer and does not develop a tinny flavor from the can.
Stuffing or Dressing
Arguably more difficult to repurpose, stuffing and dressing recipes consist of that delicious combination of bread or rice, aromatics, broth and other veggies. Luckily, these incredible Thanksgiving Feast Stuffed Peppers are a wonderful recipe idea to use it up along with other items like gravy and turkey. Whether you've got the bread or rice variety, it works in this recipe!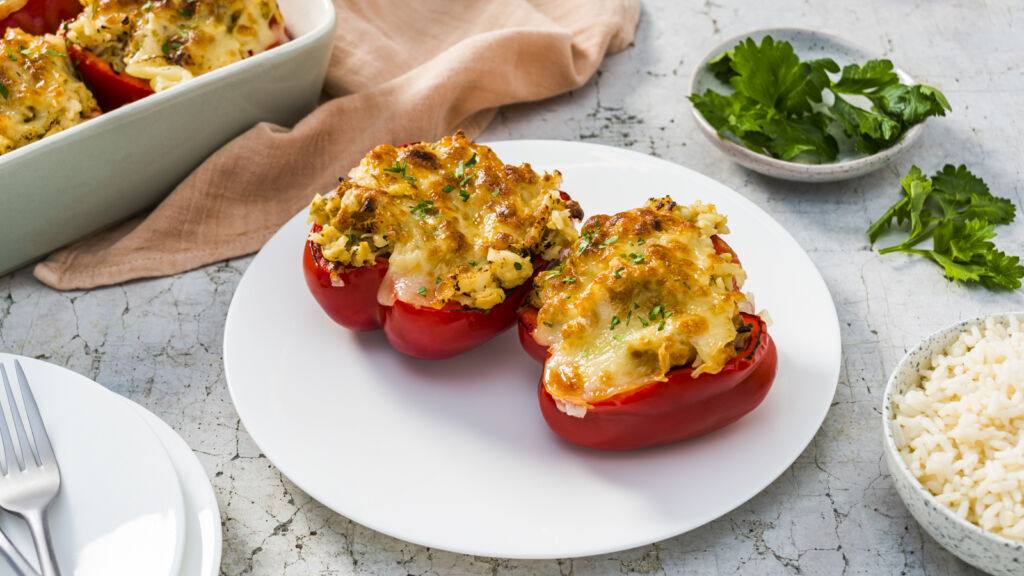 Cranberry Sauce
If you don't use up all of it at the table, there are plenty of reasons to not throw out your leftover cranberry sauce! Use it as a jam that you can layer into a parfait, or spread on your morning toast or breakfast and snack muffins like these Cranberry Quinoa Muffins.
Also, did you know you can freeze it? Store it in a sealed airtight container, freezer-friendly bags or in smaller cubed trays, similar to freezing soup. Save it for later to make into a refreshing Cran-Raspberry Quinoa Rice Pudding Trifle for your next Holiday gathering.
Green Beans
If you decided not to make a full Green Bean Casserole this year but rather a plate of steamed or sautéed green beans, no problem! Preparing plates of vegetables is actually a great way to eat lighter meals during the holiday season to balance out heavier options. If you made cooked green beans, they can be a great addition to rice or quinoa salads like a Chicken Quinoa Salad with Olive Gremolata.
​We don't know about you, but our stomachs are rumbling just thinking about all of these tasty dishes to make with leftovers. Bookmark these recipe ideas for after your meal and #ShareYourSuccess with us on social media by tagging @SuccessRice. 
Looking for a seafood option for dinner tonight? Try our: shrimp and fried rice.