In today's fast-moving world, it can be difficult to take time out of your busy day to enjoy a satisfying and nutritious meal. But as important as it is to tend to all of your responsibilities throughout the day, it's just as important not to skip meals and to eat foods that will keep you full and energized so that you can keep up with all of life's demands. Luckily, with Success® Rice and Quinoa, this is more than possible!
Even when all you have is a few minutes to prepare a meal, we've got you covered with quality products and delicious recipes to fit into even the busiest lifestyles. Say goodbye to fast food, take out, and mediocre pre-made frozen meals with these quick and easy dinner ideas that are full of flavor and ready in just 10 to 20 minutes.
Ready in 10 Minutes
You may have evenings where you finally make it home after a long and non-stop day and think you don't possibly have the time or energy to enjoy a scrumptious, home cooked meal. We're here to tell you that if you have 10 minutes for cooking and a few pantry staples, then you have everything you need to whip up a satisfying meal that will outdo any takeout menu – don't believe us? Wait until you strive for these 10-minute recipes.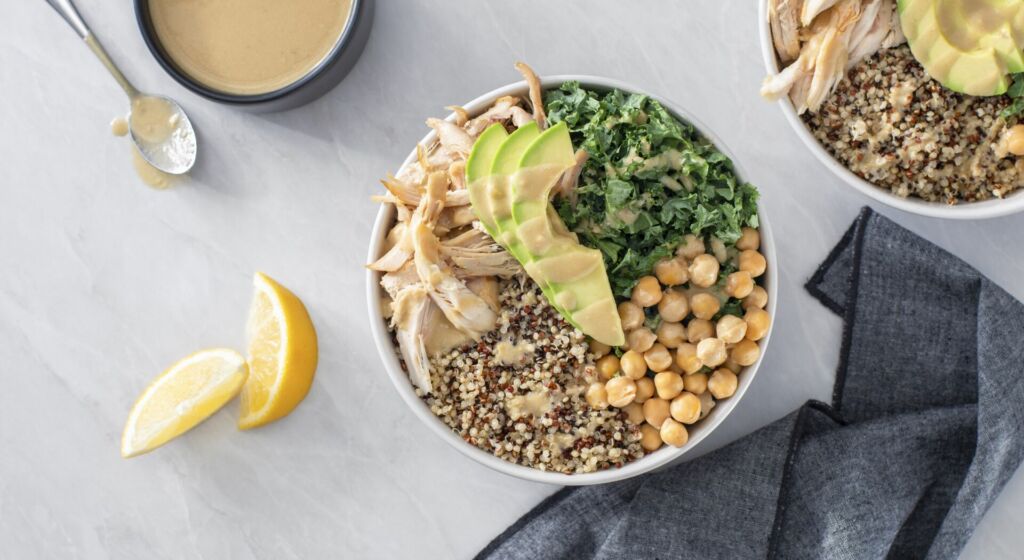 Quinoa Burrito Salad Bowl: for a lighter version of the average burrito, this recipe is just what you are looking for.
Thai Chicken and Rice Lettuce Wraps: leafy green wraps are an excellent and creative way to start enjoying your greens and you'll only need 10 minutes for this Thai inspired creation. We see nothing but perks here!
Chicken and Quinoa Power Bowl with Tahini Caesar Dressing: canned chickpeas are within the list of those ingredients that should never be missing from your pantry – or at least that's what you will believe after trying this power bowl!
What do all these recipes have in common? They start off with a base of Success® Rice or Quinoa and are beautifully complemented with veggies, fruit, and protein. While the grains are boiling, you have enough time to prep the other ingredients – what's left is plating and enjoying your homemade meal!
Cooking Time: 15 Minutes
Have an additional 5 minutes? 15 minutes may not seem like enough time to make something delicious, but just those extra 5 minutes are enough to add another layer of flavor and satisfaction.
We're not just talking about a bland leafy salad or boring rice and veggies, either. Enjoy a Chicken Zucchini Stir-Fry or a Speedy Spanish Rice for some exotic and flavor-packed options, or a Chicken Avocado Salad or Tuna and Jasmine Rice Salad for a protein-packed, light and refreshing meal.
Save these in your back pocket for a speedy, tasty dinner that won't add any more stress or hassle to an already long and busy day. May we mention many of these recipes are also great lunch options?
20 Minutes to Success!
Now, if you have a whole 20 minutes, the chances of making a meal for the books are even higher! Trust us when we say, we are about to walk you through some recipes you probably thought you could never prepare in such a short amount of time.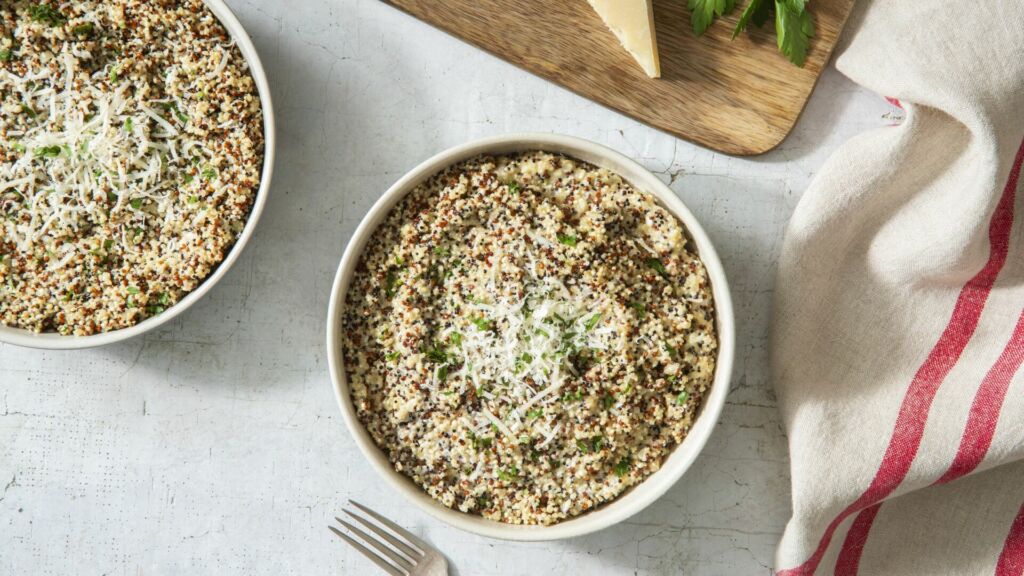 A creamy risotto, a hearty casserole, and even an ethnic Vietnamese inspired vegetarian meal. Who knew? We definitely did – jot these recipes down and save 20 minutes on your tight schedule to explore these exciting rice and quinoa recipes!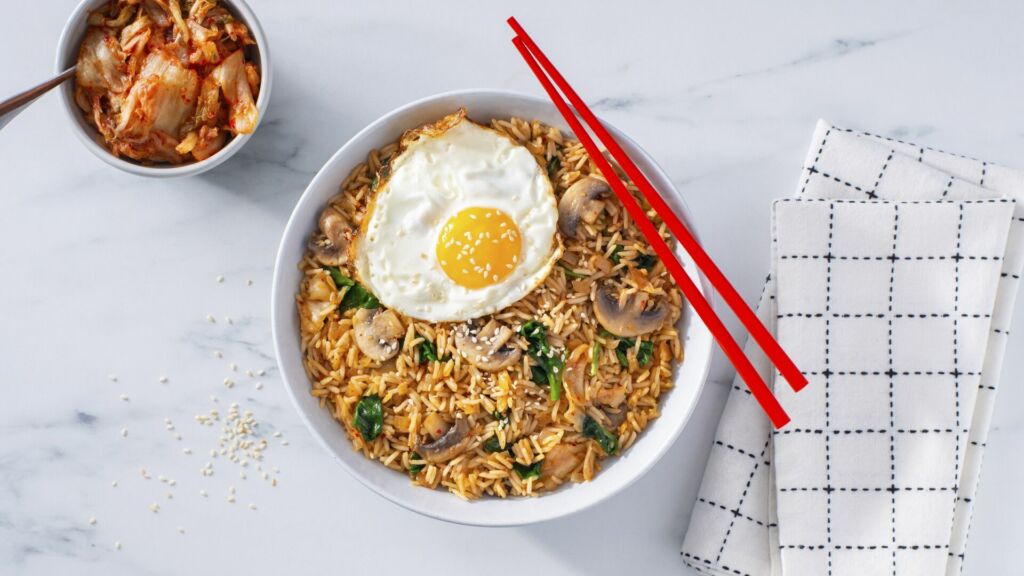 Cooking in Less Time
Don't forget that there are some short-cuts to making the prep even quicker like using canned beans, rotisserie chicken, pre-cut frozen veggies, or fresh veggies from your local store salad bar. Likewise, you can adapt the ingredients to your taste and turn some of these speedy and easy recipes into a different meal idea to try next. Switch up the protein or some of the veggies and enjoy a whole new meal with different flavors in just as little time.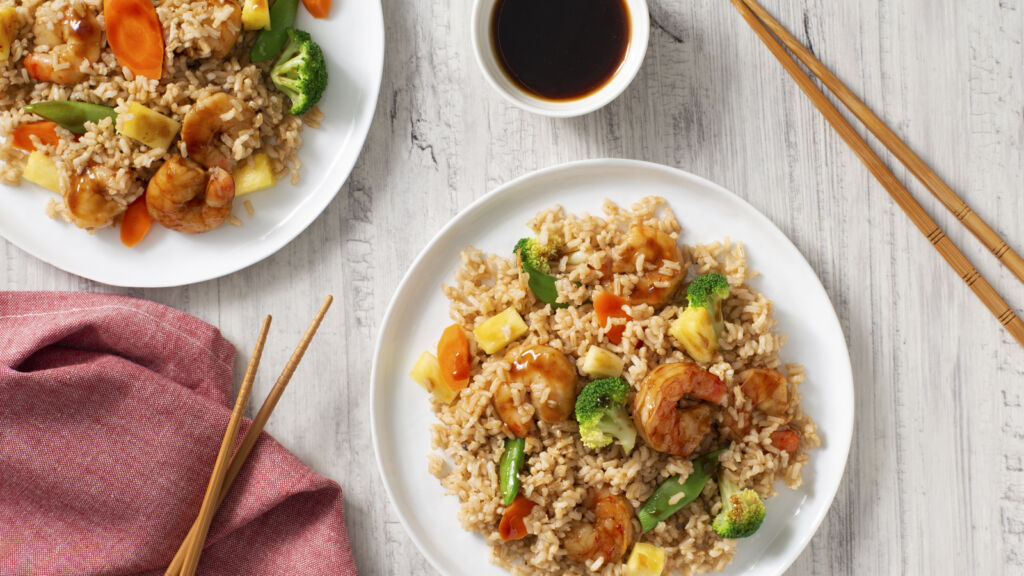 You should also know that there are ways other than choosing quick recipes to save time in the kitchen. Becoming a pro at meal prepping and learning how to properly mix and match ingredients that complement each other will also help with cutting down on cooking time and enjoying a tasty dish in no time.
Now that enjoying a quality weeknight dinner seems a little easier than you ever thought, why not try a more challenging dish like this vegan meatloaf recipe!