There is plenty of excitement that comes with the holidays being just around the corner. But whether you've got a large or small crowd, when it comes to planning your festive menu, the task can be a bit daunting for even the best of cooks. We've put together a guide to planning with a few tips to help no matter if you're a beginner or experienced host to execute the perfect holiday spread.
How to Set Up the Menu
It's easy to get carried away when choosing the meals you will be serving. There are so many tasty and exciting options, trying to include everyone's favorites, wanting to try something new, or replicating that influencer recipe you saw online can be a lot. So, start simple: 
Quantity: First establish just how much food you actually need to feed your guests. You may be able to save yourself some time, money, and hassle by creating a more compact holiday spread depending on whether you have a small or large crowd. Make sure you're not sacrificing quality for unnecessary quantity. 
Course: Decide on each course you'll be providing or make sure that other dishes and courses are delegated to guests! Choose dishes that are simple, because trying to cook several elaborate plates can very quickly become stressful for even the best chefs. Take a look at this meal example: A tasty appetizer, a hearty entree with a filling side and a lighter side salad with a delicious dessert! Feel free to add on or subtract as needed.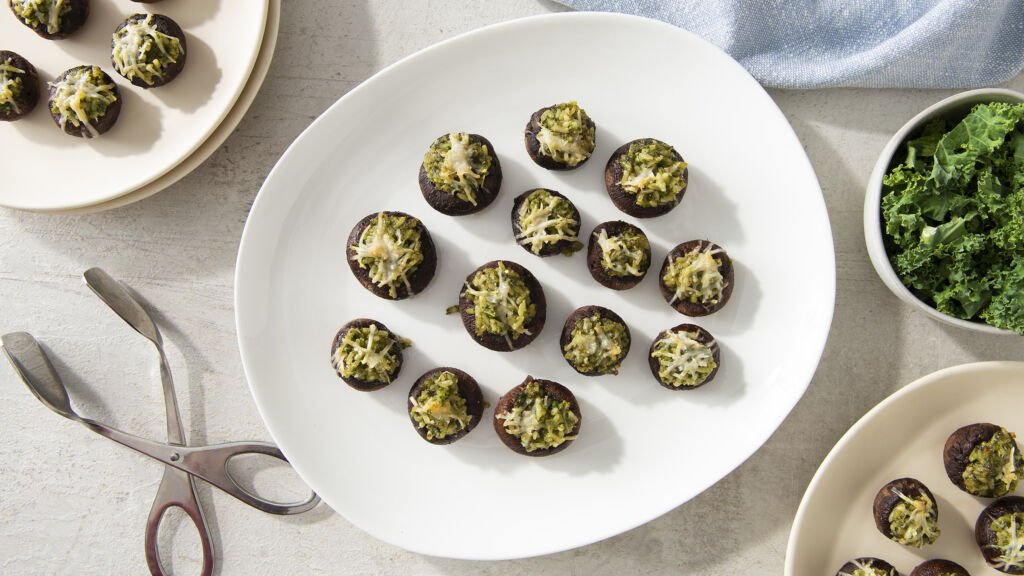 Tips For Hosting A Holiday Event
Now that you've got a starting idea, don't let holiday stress get the best of you! Take a look at these tips to help make the process easier for the perfect holiday menu.
Read Through Your Recipes
To save yourself the hassle and possible problems on the day of your holiday feast, make sure to read your recipes well in advance. If your holiday menu includes new recipes or recipes you've only made once or twice, reading them before is your safest bet for avoiding any issues in your meal preparation.
If you're making a few oven-baked dishes like this Brussels Sprouts Ham and Rice Gratin, it's helpful to make sure you read the recipe cook times to plan out how long each dish needs so that you don't run into any issues with oven space. 
Create a Detailed Shopping List
Write down everything you'll need and double-check your kitchen before heading to the store. You may think you have ingredients that you've actually run out of and you don't want to find that out at the moment when you need it. Try to get your shopping done a few days before your meal if possible and that's one more item off your holiday to-do list. 
Packed with all kinds of spices and flavor, these bite-sized Beef and Quinoa Meatballs are a perfect addition to this year's spread and while made with Success® Brown Rice or White Rice, you'll want to double check your spice shelf is stocked before the big day.
Cooking Tools
Another benefit of reading through your recipes in advance is getting familiar with what you'll have to do and what kitchenware you will need. Doing even just a mental run through of your recipe can give you a good idea of how much time you'll need and will help you get organized for your event. 
This Basil Pesto and Red Pepper Torte makes a wonderful appetizer for any holiday feast. Reading through the steps you'll see that it calls for a removable bottom or springform pan, do you already have one in your kitchen? 
Practice Makes Perfect
If you're trying some new recipes for this year's holiday meal or don't feel especially confident in the kitchen, try making them in the weeks prior. This is a great, not to mention tasty, way to try new recipes before the big day and not a bad way to enjoy tasty dinners and treats in the days leading up to the holiday meal. 
This Pecan Praline Pumpkin Rice Pudding is a great dessert or sweet snack that can be enjoyed at your holiday dinner or any time of the season.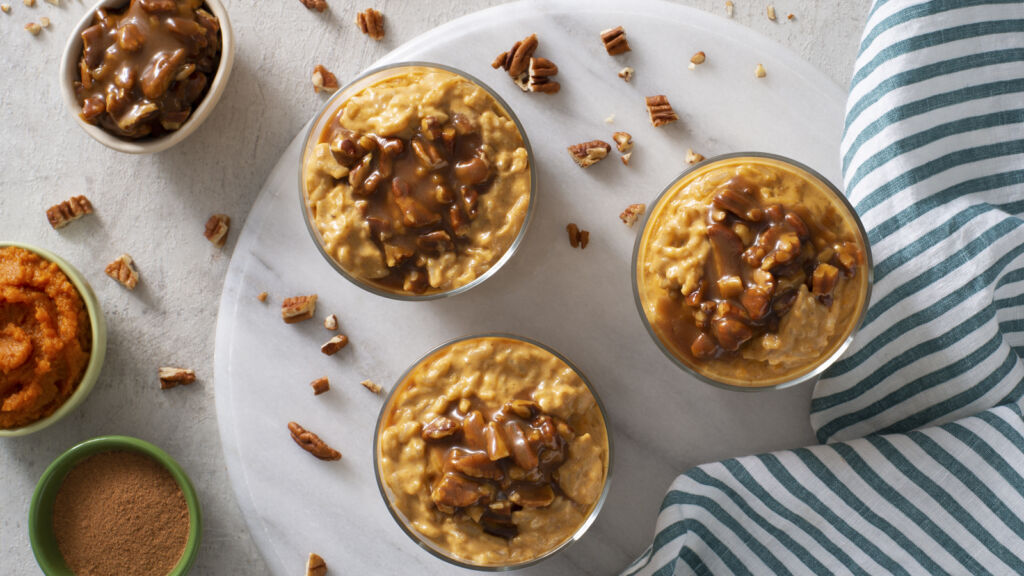 No Travel Plans At the Holidays?
If you're not able to travel or visit anyone during this year's holiday season, don't let that stop you from enjoying good times with your loved ones or even creating new family traditions. Improvise this year by organizing a virtual dinner party! Create and share a menu and plan a date and time when you can all prepare the same meal at home and share your virtual holiday meal along with some quality time online. Each guest could add on by deciding a course of the menu. 
Some advanced planning, a little practice, and a pantry that's well stocked with Success® Rice and Quinoa is all you need to create the perfect holiday meal whether you're cooking for one or the entire family.