One-pot recipes are that happy medium between meal convenience and still being able to add a creative touch to your dish. When you need something simple for dinner tonight or to serve some unexpected guests, just toss delicious ingredient combinations into one pot or pan. Everything cooks together for maximum flavor and minimum cleanup!
Ready to start? We'll go through some of our favorite advantages of this cooking style and give you a few recipe ideas that you can use with Success® Rice or Quinoa for a tasty meal!
The Perks of One-Pot Recipes
There is no shortage of benefits or perks when it comes to making meals in one pot! If you weren't already convinced to start, after seeing our list you will be.
It makes Meal Prep easier: If you like to plan out your meals in advance to take with you throughout the week, this is a great idea! You can make a large meal, divide it up into individual containers and place in the fridge until you're ready to eat.
Easy and speedy clean-up: With only one pot, your cleanup just got a lot quicker and more hassle free! You also won't have to use as much electricity when cooking or water when you are cleaning up.
It's great for repurposing leftovers: one-pot recipes also work wonderfully for using up any leftover meat, grains or vegetables you have in the fridge to reduce extra waste. Just try this Peppercorn Steak and Mushroom Fried Rice recipe made in one skillet. Add in more vegetables with the mushrooms to sautée.
Ideal for adding more vegetables to meals: If you've been wondering how you can get more vegetables into your dishes, try a one-pot dish like this Quinoa Minestrone Soup with vegetable leftovers!
Eliminates the need to find dinner sides: Most one-pot lunch or dinner recipe ideas are a meal on their own including a protein source, vegetables and grains in one dish. That means you don't have to worry about finding sides to go with it!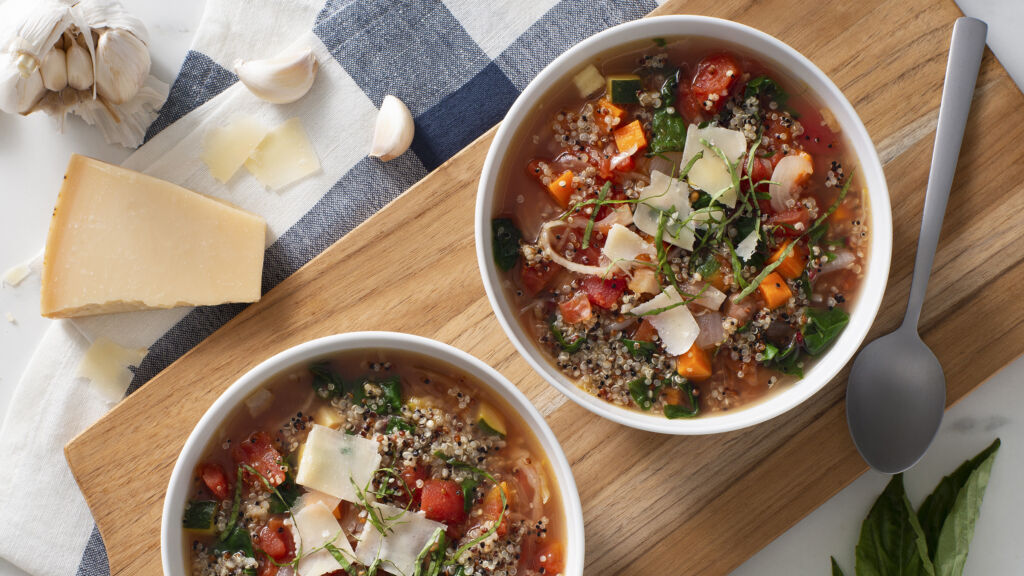 One-Pot, Pan or Sheet Meals
The same concept of one-pot recipes works for other meal ideas like one-pan or skillet and one sheet pan to bake in the oven! Try one of these meal ideas for quick and easy weeknight dinners.
One-Pan: Using an oven-safe skillet or pan, this ​​Green Shakshuka with Quinoa includes Brussels sprouts, onion, garlic, kale, protein-packed Success® Tri-Color Quinoa, eggs and much more!
One-Pot: This vegetarian One-Pot Mexican Rice Casserole is filled with flavor and everything you need to keep you full. Create a complete protein with Success® White Rice and pinto beans along with seasonings and vegetables like eggplant, bell pepper and much more.
One-Tray or Sheet-Pan: Prepare your entire meal on one oven sheet, or you can just prepare part of your meal, like the vegetables, in the oven while you get your toppings ready in this Autumn Vegetable and Rice Power Bowl.
PRO TIP: As some of these recipes require you to prepare the rice or quinoa ahead of time, we suggest you batch cook a large amount on the weekend to use throughout the week!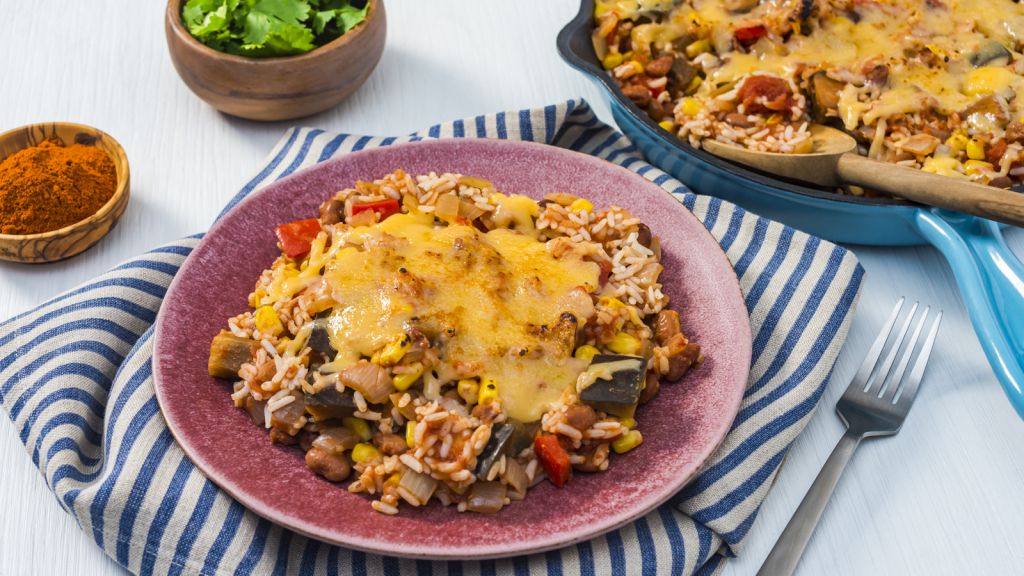 One-Pot Formula for Success
In order to make a complete meal in one pot or pan, there are a few elements you'll need in your recipe. We'd like to set you up for success and fill you in on one of our secret formulas for preparing these meals.
What you'll need:
Protein-packed food: You might be familiar with trying to plan a meal around whatever protein-rich food you have on hand. One-pot meals can be the solution. We suggest beef, poultry, seafood, beans, chickpeas, lentils and other meat-free alternatives.
Vegetables: The vegetables you add in can be both fresh or frozen. Like we said before, it can be a great opportunity to reduce waste and use up leftovers like in fried rice or turn them into one pan vegetables like in this Roasted Asparagus and Mushroom Rice Bowl.
Sauce or seasonings: Use what you have on hand like tomato sauce, olive oil and spices from your spice rack. If you need a bit of inspiration for how to add spices or seasonings, take a look at our tips for mixing and matching including meal ideas for southwestern flavors, Asian combinations, Moroccan spices, Italian, Indian and more! Try Greek flavors out in this One-Pot Greek Eggplant with Rice Bowl.
Grains: Add rice and quinoa into your meal in one of two ways. First you can add in our convenient Success® Boil-in-Bag products that are cooked up in just 10 minutes. Or, you can add them in uncooked, removed from the bag. If you choose the second path, make sure you are also adding in the appropriate amount of water or other cooking liquid.
Are One Pot and Instant Pot Meals the same?
If you haven't tried using different cooking gadgets in the kitchen, you might be wondering if a one-pot meal and an Instant Pot recipe are the same. The answer is commonly yes! This is because most Instant Pot meals are technically one-pot as all of the ingredients are added into the same place, which makes for all of the same benefits! Try it for yourself with this Instant Pot Cheesy Buffalo Chicken Rice recipe tonight.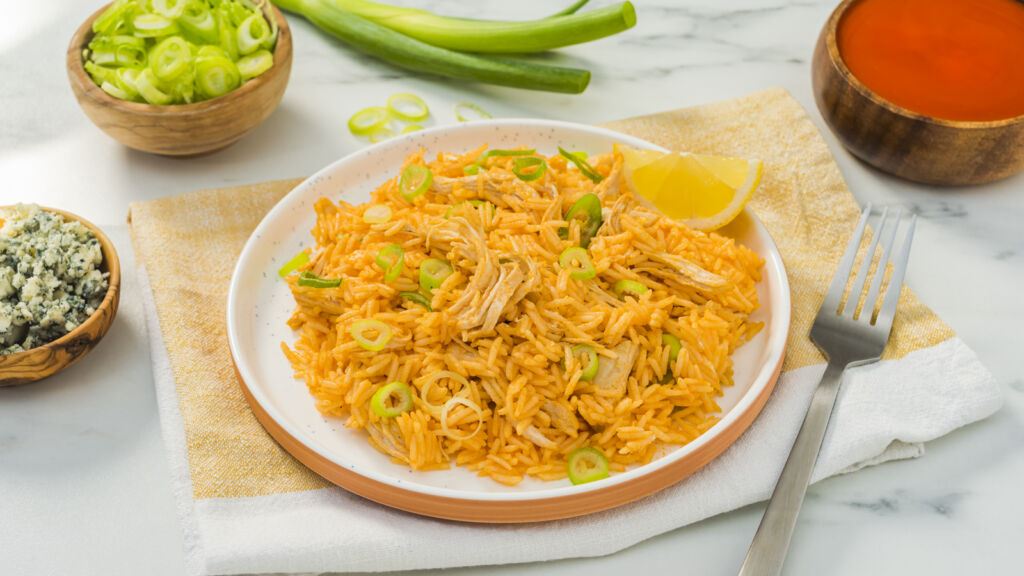 You might have heard us mention a slow cooker too. And it's true, meals made in your slow cooker can also be considered one-pot, but they might take a bit longer as its name suggests. These meals are ideal for a comfort food meal that you can simply set and forget while you get back to your tasks.
At Success® Rice, we love the idea of no waste, mess and no measure, just like our convenient products and these one-pot dishes! If you're looking for more ways to create delicious meals without any hassle, discover more in The Kitchen section.
For a seafood dinner option try our: how to cook shrimp fried rice.