2021 was a year of creative cooking and an opportunity to share our Success® in the kitchen with loved ones. We are on a mission to continue serving up inspiration for amazing rice and quinoa meals, so we've compiled a list – in no particular order – including 10 of the recipes our home chefs celebrated the most on Social channels and the website during 2021.
Do you see any of your favorites? Which will you be making first? Let's toast to a new year of experimenting with flavors and delicious ingredients.
Who doesn't love a speedy and flavorful weeknight meal? Our vegetarian Asian Rice Salad has everything from fresh vegetables and fluffy Success® Thai Jasmine Rice to a tangy honey ginger dressing drizzled on top.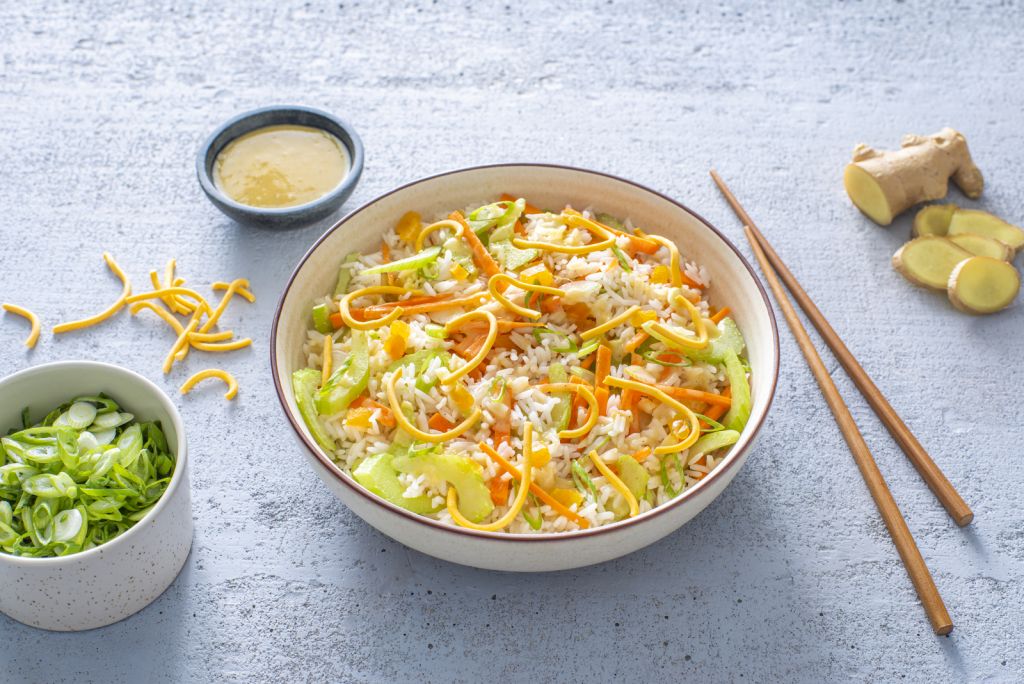 This rice salad was especially well received by our social media community – and we're not surprised! It might be the tasty dressing or the​​ crispy chow mein noodles? One way or another, this is the kind of recipe that will keep your 2022 lunchbox and dinner options even more exciting.
If this year was all about trying new things in the kitchen, you most likely found yourself thinking about what to prepare with quinoa. In reality, there are a wide variety of recipes to make with this versatile ingredient from breakfast options through dessert, all the way to this savory snack. These Cheesy Quinoa Bites are chock full of Success® Tri-Color Quinoa, Cheddar cheese, and festive veggies for a tasty and kid-friendly snack or lunch on-the-go.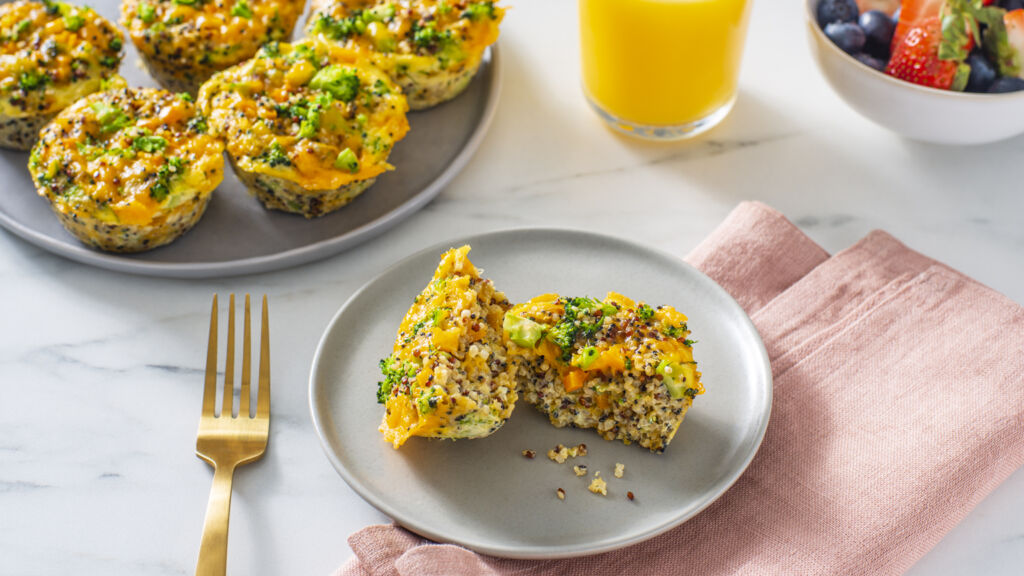 Fried rice has always had a special spot in our meal rotation. It's easy to make, utterly delicious and the perfect recipe to use up those leftover vegetables or rice. While cooking with seafood can be a little intimidating for some home cooks, this Shrimply Fried Rice is proof that adventurous cooking can happen any day of the week, even on busy days.
If you ever find yourself craving seafood but think of it as only something to serve on special occasions, we've compiled a guide including countless ways to enjoy homemade and flavorsome seafood dishes every day. For an authentic Latin Fiesta, this Baja Fish Taco Quinoa Bowl was one of the top favorite recipes for 2021 – have you tried it yet?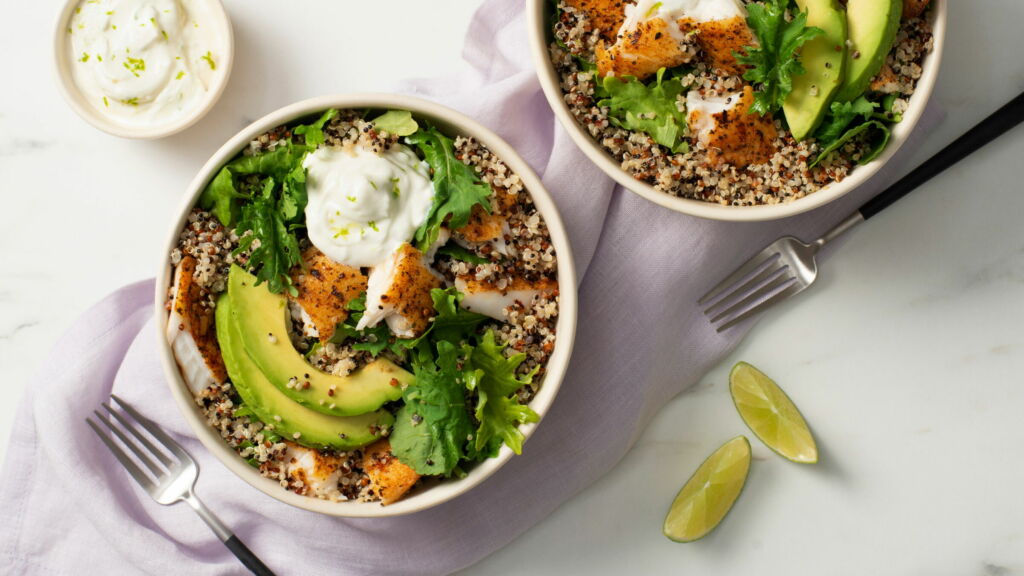 There's something about stuffed vegetables that makes them a great family meal option. Whether you've never tried making them before, or you usually like to experiment with different stuffings, start 2022 off on the right foot by trying one of our most loved recipes from 2021: Chicken Pesto Stuffed Peppers.
Pro tip: Did you know we have a full guide to making perfect stuffed peppers everytime? Take a look and see what you can add to your next recipe to make it over the top good.
If you're a home cook that enjoys exploring new combinations of tasty flavors, you'll love this recipe. Our Smoked Sausage Skillet is prepared with pantry staples like vegetables, mozzarella cheese and light and fluffy white rice for an Italian-American classic that has conquered many palates.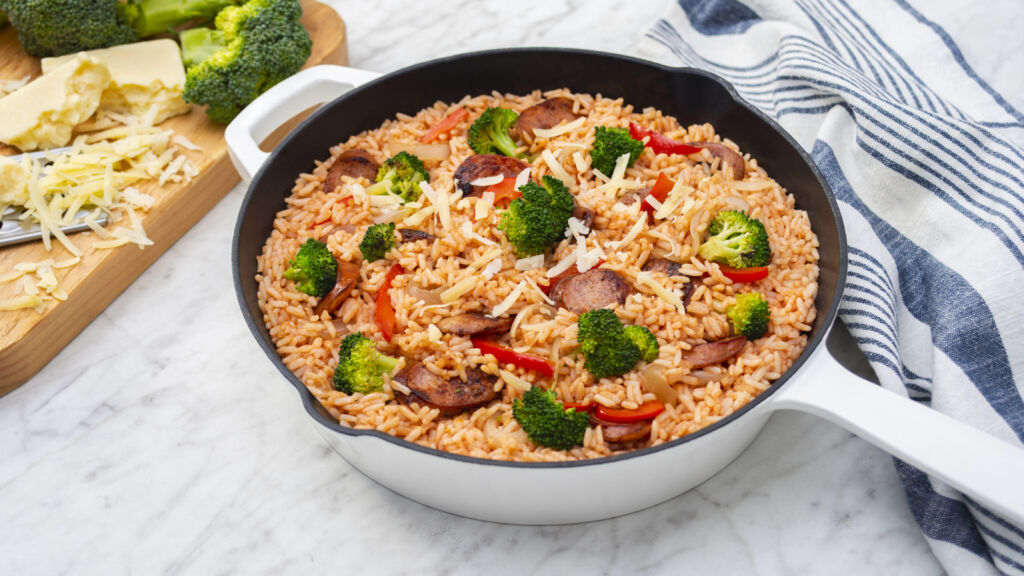 Spanish Rice is not only one of the most loved recipes for the year, but one of the top 10 searched recipes cooked with rice, along with paella and risotto. Try the Success-twist to this popular rice recipe and enjoy a savory side dish – with no measure and no mess – in just 15 minutes! The taco seasoning mix makes all the difference, so use your favorite store-bought option or make your own mix at home.
You know what they say, classics never go out of style! Rice pudding recipes come in different shapes, colors and origins – and while some prefer a fruity or chocolate-loaded version, others remain true to the Old-Fashioned treat with egg, evaporated milk, vanilla extract, cinnamon and raisins. This true home-style classic is our audience's top pick when it comes to dessert dishes!
Classic meatloaf is great, but if you add a bag of Success® Rice, your recipe will be getting rave reviews from all of your family and friends. So, if you still don't know what to whip up for that holiday dinner on your calendar, our Successful Meatloaf will not disappoint!
If you're new to cooking with curry, catch up with our Beginner's Guide to Understanding Curry including delicious and simple curry recipes. One of our favorites that really stole the spotlight was this marinated fish recipe served over fragrant Basmati rice. It's the perfect recipe to showcase all your chef skills and treat your family to comforting homemade food.
With so many incredible dishes and cooking guides shared throughout the year, it was a true challenge to narrow it down to a short list. No matter where you normally find your recipe ideas, whether it be casually online, on Pinterest or from your family's cookbook, the good news is, our website and social channels are filled with meal ideas like these and so many more! Take a look at everything we offer to spark a bit of inspiration in all of your creations. Let's make 2022 even more fun and flavorful with amazing meals using Success® Rice and Quinoa.
Craving seafood? Try our shrimp and rice recipe.