If you're following a vegetarian diet, or maybe just trying to cut down on your meat consumption but still craving a nice juicy burger, Success® Rice has you covered. We'll show you how to make flavorful meat-free burgers, just as good as the real thing along with some tips on how to properly grill your patties.
But before we begin, let's take a look at what food items go into a meatless burger.
Meatless Burger Elements
There are a variety of different ingredients that we can use to make a meatless burger recipe. Quinoa, rice and beans are often used as a base in vegetarian burgers, however hearty vegetables such as mushrooms, eggplant or golden beets can be used to give these burgers a meaty texture with great taste too.
To make homemade meatless burgers, there are a few essential elements you'll need no matter what grains or beans you use:
Grain Base: To make your burgers compact, you'll need a hearty grain base. We suggest using your favorite Success® Rice or Quinoa variety and beans.
Vegetables: Add in vegetables for more flavor and to get more greens in your meals.
Flavor Enhancers: To really push the flavor over the top, toss in ingredients like cheese, sauces like tomato paste, vinegar, tamari, nuts, seeds, herbs, spices and other seasonings.
Binding Agents: You'll need something to hold your burgers together, so we suggest breadcrumbs, eggs, or seeds.
Now that we have our veggie burger elements, let's take a look at some different ways we can make meatless burgers with a variety of grain bases.
How to Make Burgers Using a Grain Base
Making meatless burgers with rice or quinoa is very simple. You can make your patties by cooking our rice or quinoa and mixing it with a binding agent like eggs or breadcrumbs for example along with whatever herbs and spices you want for the flavor. Once you have your mixture you can sculpt your patties.
There are plenty of different ways to make meat-free burgers, though you'll need to try experimenting with different flavor combinations and bindings to find what works for you. Start with a favorite like these incredible Black Bean, Quinoa and Feta Burgers using a meat-free steak spice blend combined with egg, black beans and Success® Tri-Color Quinoa.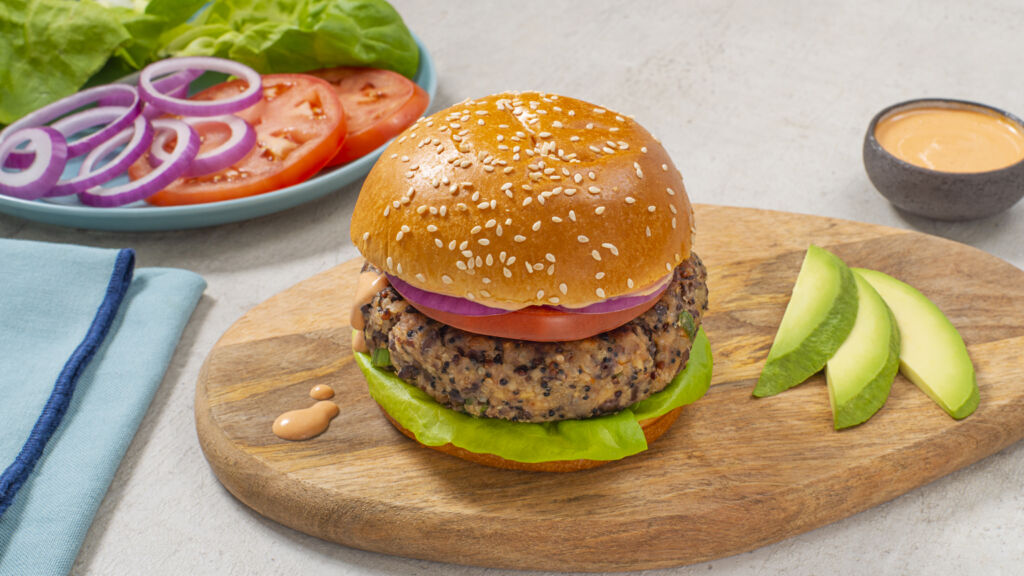 Meaty Vegetables
Certain vegetables like beets can add a meaty quality to your vegetarian burgers along with adding to the taste when used as part of the base. So although you aren't actually eating meat, you can still get that texture. For some other ways we can use vegetables to make burger patties, check out our Ultimate Meatless Burger Recipe made with mushrooms and garlic!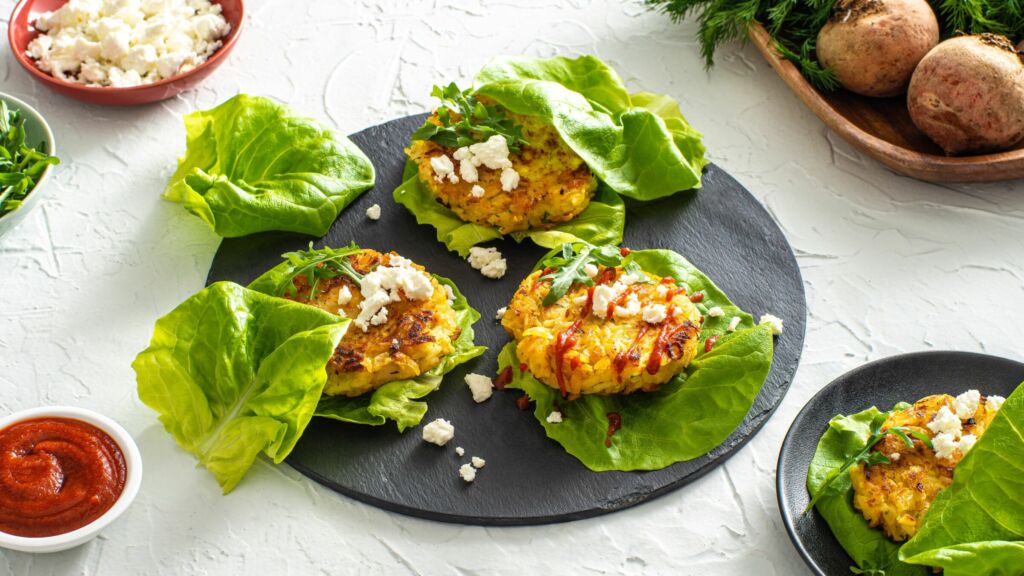 Binding Agents
Easily grillable veggie burgers require a binding agent to hold the mixture together and keep it sturdy. Normally egg is used as the binding agent, however other options could be breadcrumbs, oats or seeds. Just take it from our Vegan "Meatloaf" which uses a combination of brown rice, breadcrumbs, oats and flax meal to create a great base that holds everything together nicely.
How to Flavor Your Burgers
Adding flavor is an essential part of enhancing your own meatless burgers. There are a variety of ingredients like vegetables, cheeses, sauces and nuts along with herbs and spices that we can add in to make our veggie burgers really shine.
Now we have our ingredients sorted, let's talk a bit about actually grilling these burgers.
Tips For Cooking and Grilling the Best Vegetarian Burger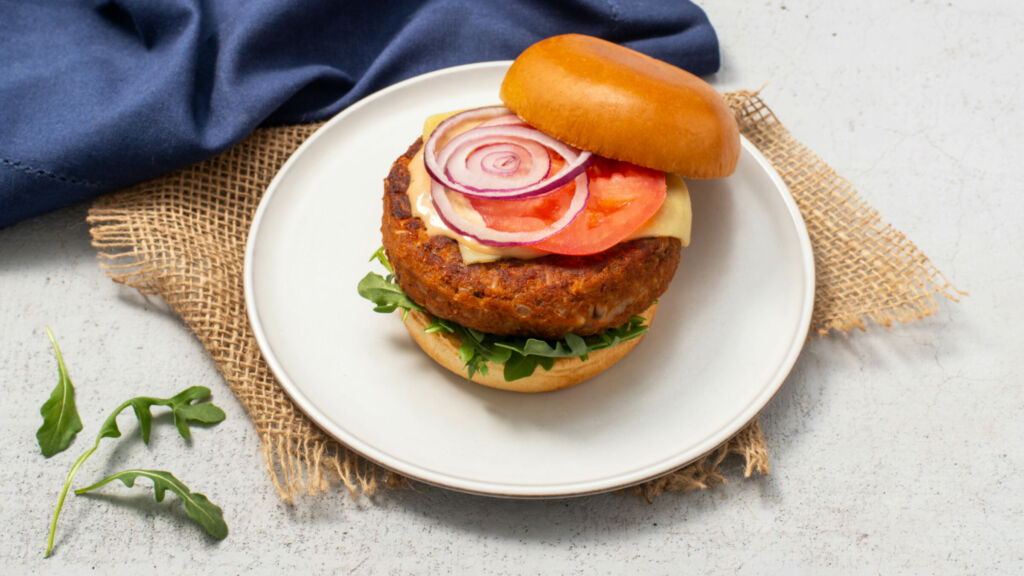 If you're craving a burger, one of the best ways to enjoy it is on the grill! And, while it might be easy to cook your burger in a skillet, grilling a non-traditional burger comes with its challenges. With all these different ingredient combinations we need to be sure that we get the mixture just right so the burger doesn't fall apart. Below we have a few tips to help ensure that your burgers stay in one piece no matter what.
Firstly be sure to clean your grill before beginning.
Once you have cleaned your grill, brush the grill grates with olive oil just before placing your patties on the grill.
Try to cook your burgers carefully and flip just once while cooking. This will prevent them from falling apart.
Sauté your burgers until they turn a crisp and golden brown color, or if you prefer your meat well done, leave your burgers blackening on the grill for a little while longer to crisp up.
Other Vegetarian Patties to Try
Once you have tried these patties, why not try some of these other interesting ideas for meat-free patties.
These appetizer Tex Mex Zucchini Rice Latke cakes made with jalapeños and Success® Basmati Rice can easily be adapted into vegetarian burgers. Serve with salsa, sour cream or green onions to really bring out the Tex-Mex flavor. On the other hand if you prefer a milder flavor, simply leave out the jalapeños.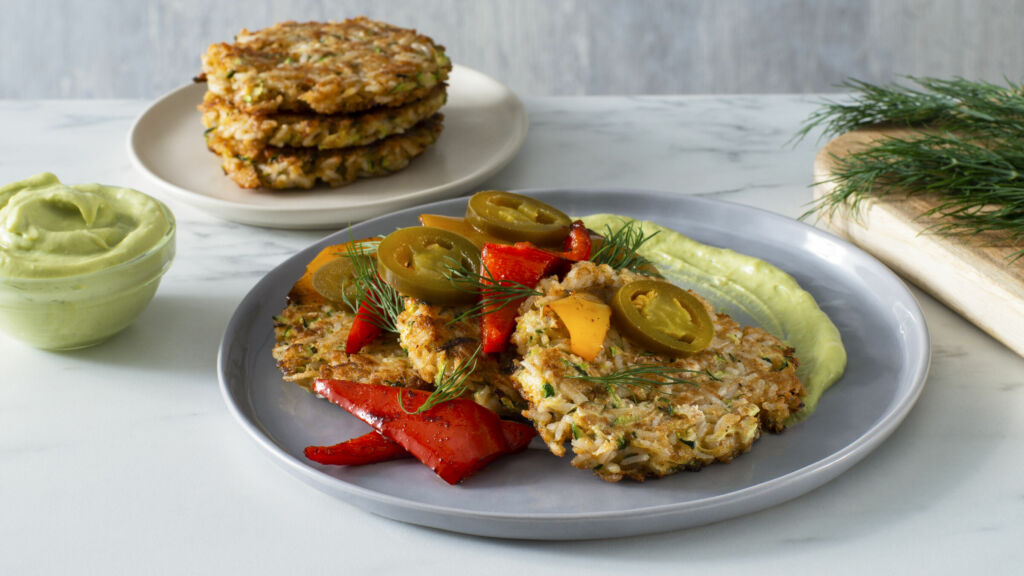 These Avocado Toast Rice Cakes made using Success® Brown Rice also make for great patty options. You can make this recipe your own by including all your favorite avocado toppings like eggs or everything bagel seasoning mix. Serve these patties for breakfast, the next time you are having a barbeque, or even if you are just craving a snack.
One you have your meatless burgers, try serving them with a side of tasty Spanish rice.