Cooking with your kids is an excellent way to spend time together, especially on the weekend or on vacation or when they are home from school. When younger family members are more involved in the cooking and decision making process, it may even get them more excited about eating different things.
While the idea may sound lovely, we understand that it might be hard to know where to start! To make things easy, we've put together some delicious recipes using Success® Rice and Quinoa and helpful tips for all ages and skill levels so you can help get your family more involved in the cooking process. Keep them busy while also teaching them practical skills and spending quality time together.
So, before we delve into fun recipe inspiration and tips, let's start with an essential question, how can your kids help in the kitchen?
How Can Kids Help in the Kitchen?
There are plenty of ways that your young, and not-so-young family members can help and get more involved in the kitchen. If you're not sure where to start, let's first take a look at a few age-appropriate tasks.
Kitchen Note: Of course, using your judgment is best in each situation as some helping hands might be more advanced than others or more excited about some tasks over others. You know your family best, so use these ideas as a guideline of where to begin.
For younger helping hands under the age of 5: This is a great age to help by pouring, stirring, mixing, mashing or measuring. While they may seem like simple tasks, they can work wonders for them to feel truly involved. They are also incorporating a bit of practical math and science without evening realizing it!
Ages 5–7: This is a great time to start reading the recipe out to you or get active cutting, chopping or peeling fruits and vegetables. Start with a plastic knife and move toward paring knives when you think they are ready! It's important that they are able to manage the size of the knife and blade comfortably in order to have more control over their cutting.
Ages 7+: Once your kids have mastered the previous tasks, this might be the time for them to start organizing their own recipe ideas! Have them get creative putting their own sandwiches together, learning how to use the blender to make simple smoothies, or combining different ingredients to prepare their own customized sweet or savory bowls.
Helpful Tip: Give them a boost to start by laying out different ingredients for them to choose and let them put everything together how they prefer!
Getting your kids to set the table before or clean up after breakfast, lunch or dinner time is another task that any age can help with! With any new skill, it takes practice, so remember that patience is necessary. And, to avoid burnout (for everyone involved), we've divided up different tasks into four lessons that you can implement!
Lesson #1: Learn Measuring, Peeling and Cutting
Start your first lesson off with something simple like measuring, peeling or cutting.
Measuring and Mixing
As we mentioned above, measuring is great for any age and can be lots of fun for an introduction into the kitchen! As a plus, it's also a great way for your kids to use and learn practical math by having to count, measure and add or subtract ingredients.
Easy baking recipes are fun, great for measuring and not to mention delicious! Start with something like Cranberry Quinoa Muffins which requires using cups, teaspoons and more. Swap in other dried fruit for cranberries or even some tasty chocolate chips. While the dry ingredients require a bit more precision, adding a few more bits of fruit or chocolate won't ruin the recipe!
If you're looking for something tasty that can double as a lunch or dinner, try preparing some Beef and Quinoa Meatballs. Of course, make sure everyone has clean hands before and after as you'll be mixing up raw meat, but with this recipe, your kids will love getting their hands dirty as they mix and shape their own meatballs.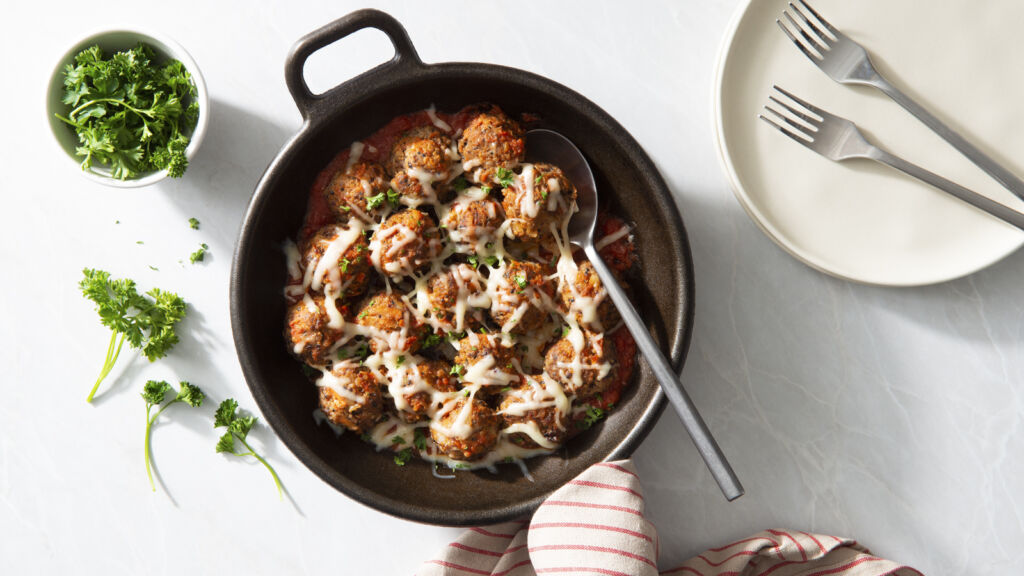 Peeling and Cutting
If you have multiple kids on hand for your first lesson or notice that they're ready for more, this is the perfect opportunity to get them peeling and chopping!
A simple way to start is by preparing a selection of different vegetables that you can use for dipping into tasty options like our Creamy Golden Beet Hummus With Toasted Quinoa. Set out different options and let them choose which they prefer. This may help them feel a bit more confident when it comes to eating vegetables as they are not forced to eat them but rather, they've chosen them!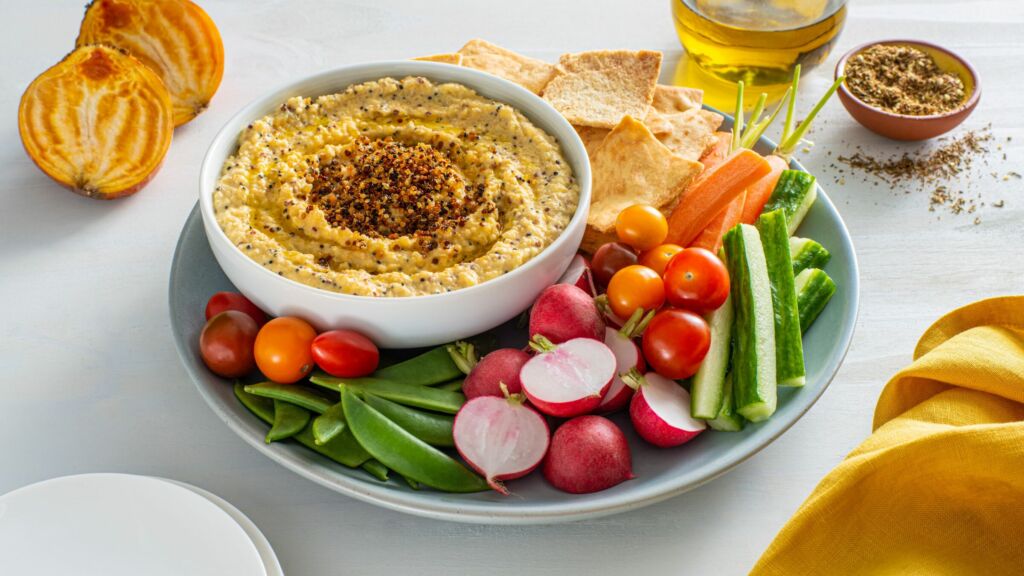 If your children have a sweet tooth, this Instant Pot Strawberries n' Cream Rice Pudding recipe is perfect to introduce them to chopping fruits like strawberries or other favorites. Additionally, you can give them a bit more responsibility cooking as cooking gadgets like the Instant Pot are a bit less complicated than cooking in a pot over the stove.
Lesson #2: Eating the Rainbow Can Be Fun
As we mentioned before, with a little bit more autonomy in the kitchen, younger family members might surprise us with their choices. Also, something to keep in mind is that kids will always learn from their surroundings, so if we're not eating many fruits and vegetables, chances are they won't either.
So, we've put together some incredible veggie-loaded recipes that can be eaten as a family and are completely customizable!
Customizable Rice Bowls
This Quinoa Burrito Salad Bowl made with Success® Tri-Color Quinoa is a good example of how, in just 20 minutes, they can have a dish that's filled with veggies. If you want to add some protein, you can prepare some chicken to add in. To make this dish extra fun, you can serve it in a burrito instead of a salad bowl.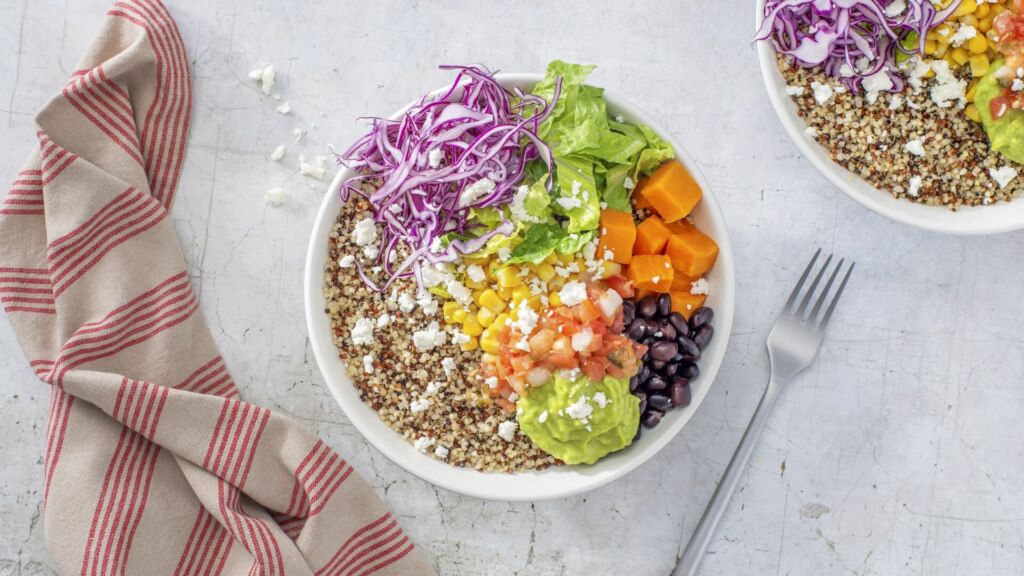 A Jackfruit Burrito Bowl is a great way to introduce your kids to new tasty (and visually appealing!) fruits and different ways to prepare them. They'll also learn about meat-free alternatives. This can also be a good opportunity to show your kids how to use herbs and spices if you want to add some cilantro.
Customizable Dessert
For a fruity dessert, you can teach your kids to make this Sweet Jasmine Mango Rice made with creamy coconut milk. This dessert will also teach them about what foods people eat in different countries. You can use frozen mango if you don't have any fresh mango, alternatively if your little ones don't like mango, you can swap in their favorite fruit instead.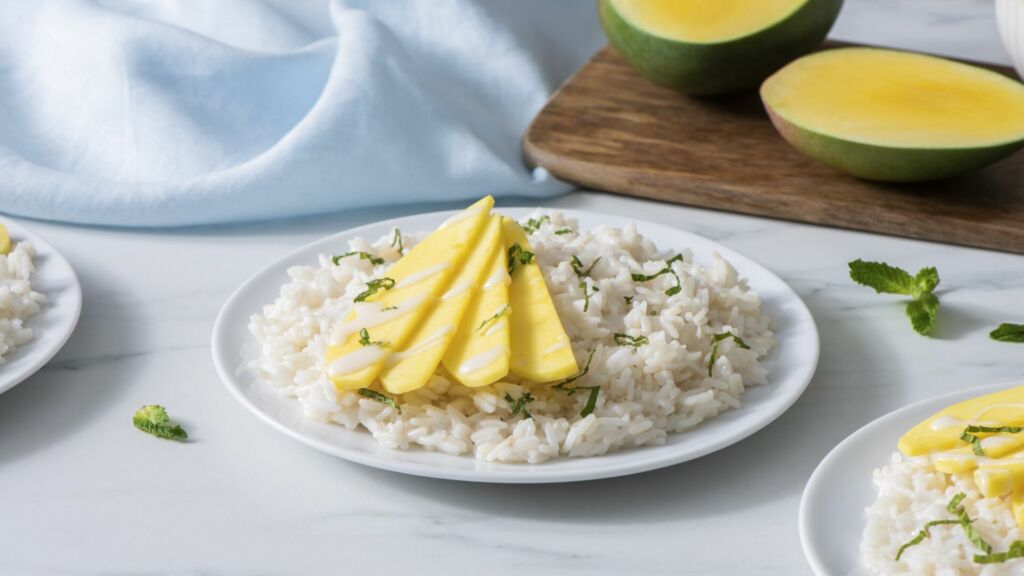 Lesson #3: Let Kids Be the Chef
No matter what age, having your family be part of the process and giving them a bit of responsibility is a positive. And, don't worry, letting your kids be the chef can include lots of different tasks! There are plenty of different kid-friendly snack options to choose from.
Did you know? There is even a National Kids Take Over the Kitchen Day each year on September 13th to include younger family members in the kitchen.
How to let your kids be the chef
We've got a few ideas to make this even easier and a bit more fun! Start by encouraging creativity and letting them take the lead.
Have them help with choosing recipe ideas.
If they choose something like pizza, that doesn't have to mean ordering out! You can prepare your own Rice Crust Pizza. Also, pizza is actually a great option for kids as they can customize their toppings any way they want.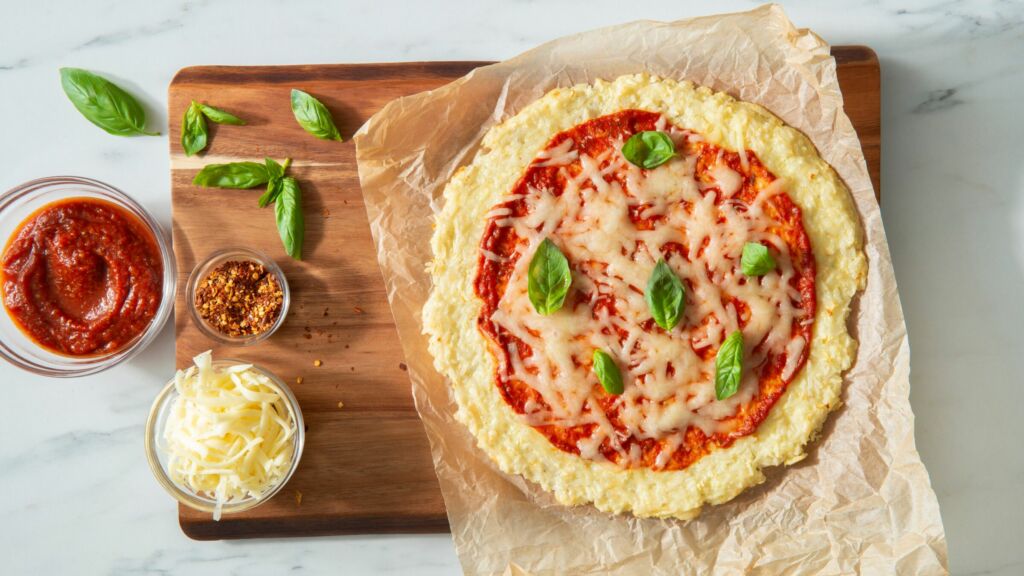 Let them read out the instructions and indicate to you as you prepare the meal.
For something that might require a bit more skill, try this Frozen Coconut Rice Pudding Ice Cream. A combination of two desserts, what's not to love! What's great about this recipe is that you can prepare it however you want, either as ice cream scoops or as popsicles with sticks.
Have them prepare the recipe on their own.
For a simple snack with only a few ingredients that your kids will love, teach them how to make these Brown Rice Energy Balls. For a bit of added flavor, they can roll them in cocoa powder. Once they have mastered this simple recipe, you can allow your kids to get creative and add in different ingredients like peanut butter or honey.
For a more tropical variation on this idea, your kids may also want to check out these Aloha Quinoa Power Balls made with pineapple and honey. For more flavor and a better texture, you can get your kids to roll these power balls in shredded coconut. If your kids don't like cashews, try substituting for almonds.
Lesson #4: Have Fun
Finally, and most importantly, have fun with your family in the kitchen! Start with something sweet like a dessert. These family favorite Sweet and Savory Chocolate Bar Brown Rice Pudding Cups are the perfect way for your kids to gain confidence in the kitchen. Your kids can also experiment with different toppings like chocolate chip cookies or shaved coconut. This recipe is also a great way of teaching about flavor layering, as this recipe involves combining salt and sugar to enhance the flavor.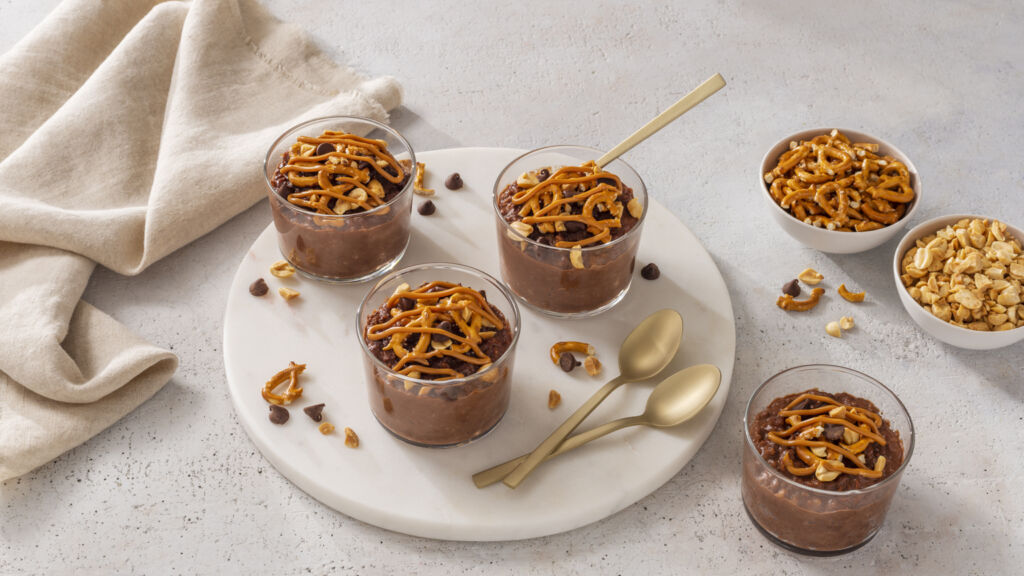 Remember, when cooking with kids the process might be messy, but the results will be delicious nonetheless. Make sure to show us your success by tagging us on social media with @successrice. For more recipes and kitchen tips like how to make Spanish rice, take a look at our website.