With back to school right around the corner, it's that time of the year when many start looking for innovative and easy to make recipes to reinvent lunchboxes. No matter how packed your schedule is, with some help and creativity, serving meals and snacks that kids will actually enjoy is possible! Plus, you can share part of the cooking with your kids by getting them involved and turning it into a fun family activity.
Jot down these smart tips and meal ideas for energizing school snacks in between classes, or for after school to recharge their energy before any extracurricular activities or homework.
Smart Tips
A lot of times getting kids to actually enjoy different foods is not only about the ingredients' taste and texture, but the whole experience. Put these tips to practice and share your foodie passion with any little ones at home!
Serve breakfast foods as afternoon snacks
Breakfast foods are often simple and top picks for kids, so why not reinvent them into a delicious snack? Try delicious and veggie filled options like these Ham, Cheese and Zucchini Breakfast Cups or sweet Apple Cinnamon Quinoa Breakfast Bowls for an afternoon treat – kid and parent approved!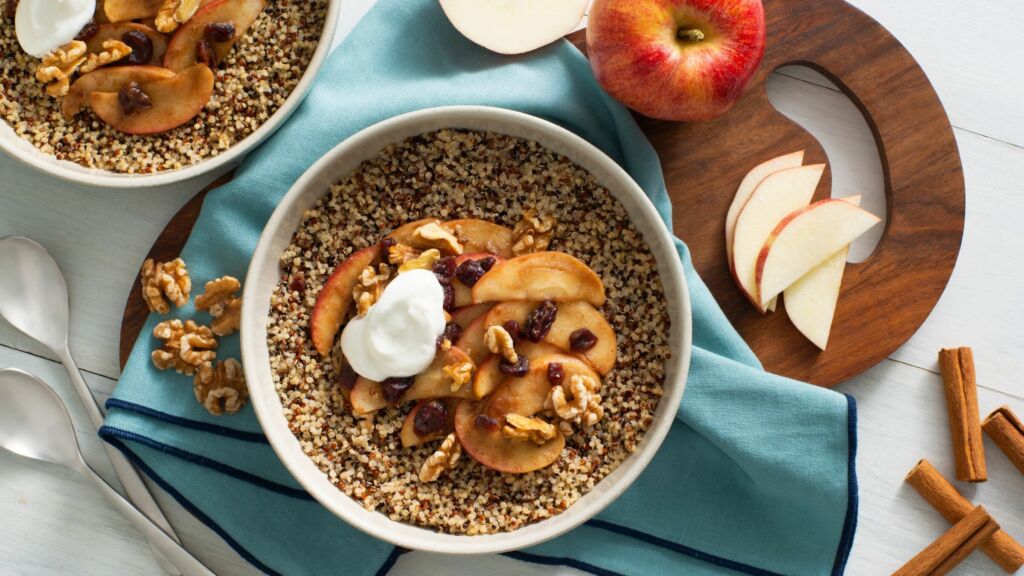 Offer fruits to satisfy a sweet tooth
Helping kids make better choices starting with fruits instead of processed sweets is not only beneficial, but can also work to introduce new foods to their diet. Start with sweet fruits like bananas, sliced grapes, peaches, melon or strawberries. It's even better if you use fruits that are in season for great taste! Serve them on their own or mixed with yogurt – you can even make homemade jello with natural fruits, colorful popsicles or jelly for a PB&J.
Tip: When introducing new fruits and veggies to kids, a simple but helpful tip is to try it first and make sure it tastes good to you. Kids often find too much variety in things like berries a little scary as one might be a little mushy and another too sour. Try offering them a little and only the best of the best.
Use a cookie cutter to customize meals
To add a little excitement to the lunchbox, try using cookie cutters to give foods a fun shape. Use them to cut sliced vegetables, mold solid ingredients like rice or quinoa, or to make the everyday sandwich more special. We often eat with our eyes, so maybe fruits and veggies will be appreciated more if they come in a small and exciting shape.
Getting kids involved in the kitchen might also be the trick to them trying something new. Also, giving them the freedom to choose their favorite meals on occasion or actually cooking with them can make a huge difference at mealtime. Depending on age and abilities, you can assign tasks like chopping or peeling fruits or veggies, whisking or mixing. For older kids, write down the week's menu as you discuss ideas out loud, that way they feel they have a little more responsibility in part of what's going on at home.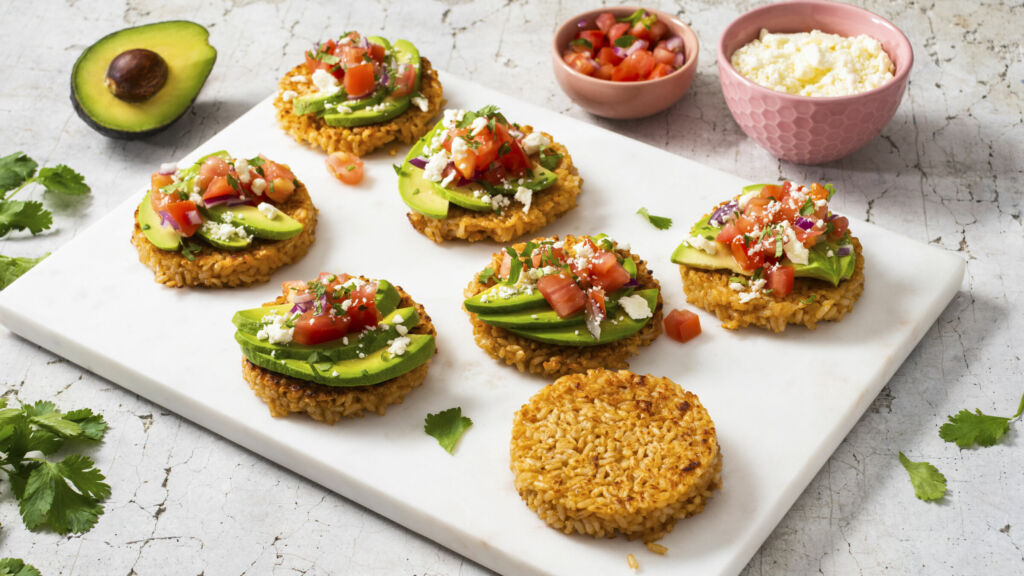 Packing School Lunch Boxes
These recipe suggestions are made with one key idea in mind: make your kid's lunch boxes something they will look forward to! However, feel free to adapt the recipe or substitute in any ingredients depending on their preferences. Adding grains to their meals will be filling enough so they can go back to their activities feeling fueled and satisfied.
Savory Options
Bite-sized and muffin-style foods are perfect for school as they are easy to eat and can be prepared ahead of time in bulk. Also, there is no need to pack any extra cutlery, which will make the lunchbox lighter. For creative and fool-proof meals, reinvent kid favorites like pizza into something packed with whole grains like Success® Tri-Color Quinoa in these flavorful Quinoa Pizza Bites with mozzarella cheese and pepperoni.
If you are trying to sneak in some veggies, try chopping them small and combining with an egg-based batter and loads of cheese. These Cheesy Quinoa Bites are made with broccoli florets and orange bell pepper but you can try with the veggies you have on hand. Their soft texture and cheesy flavor will be loved by both kids and adults.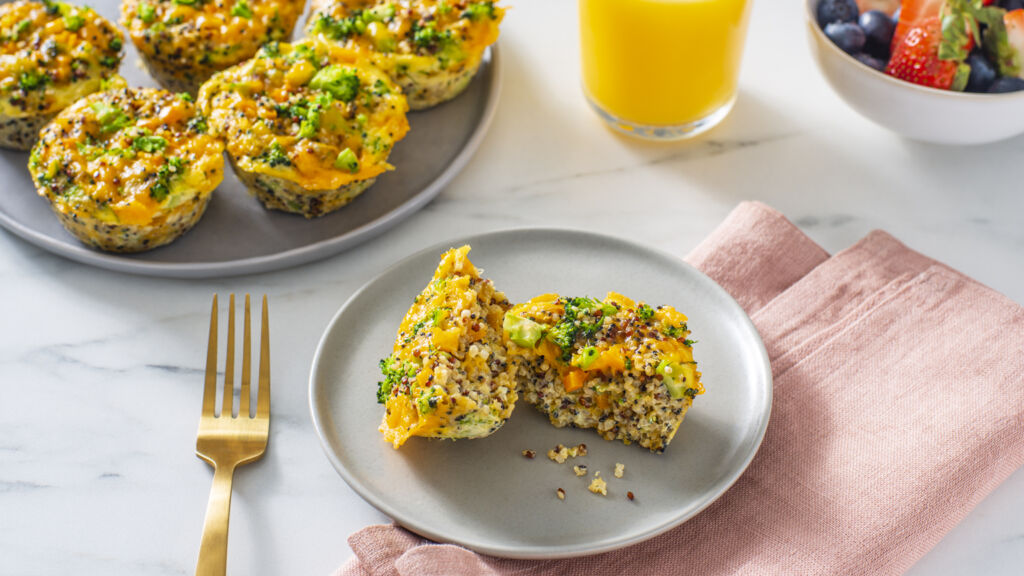 Sweet Treats
In the sweets department, fruits are the best lunch box option. Combine both salty and sweet for a more varied meal. Adding whole grains can sometimes be a little challenging as brown rice and quinoa have a more robust flavor if compared with white rice. However, when paired with fruits, nuts and natural sweeteners, they make the perfect base for an indulgent treat.
These Pine Nut and Strawberry Rice Bars are baked for a crunchy bite and sweetened with strawberry jam and chopped fresh fruit. Try them with Success® White Rice or Brown Rice and whip up a large batch with your kids for the perfect on-the-go snack.
For chocolate lovers, these Brown Rice Energy Bites blend the nutty taste of whole grain rice with the bitterness from dark chocolate chips and the natural sweetness of prunes and honey. Not only are they delicious but also make the perfect recipe to cook with kids. Have them help out by pulsing ingredients in a food processor or rolling the bite-sized treats. Alternatively, for a tropical and fresher taste, try these protein-packed Aloha Quinoa Power Balls with coconut flavors and vanilla protein powder.
At Home After School Treats
While these recipes are perfect for at home family activities, let your kids have a bit of fun with their snacks and share their creative side, they can also work for lunchboxes.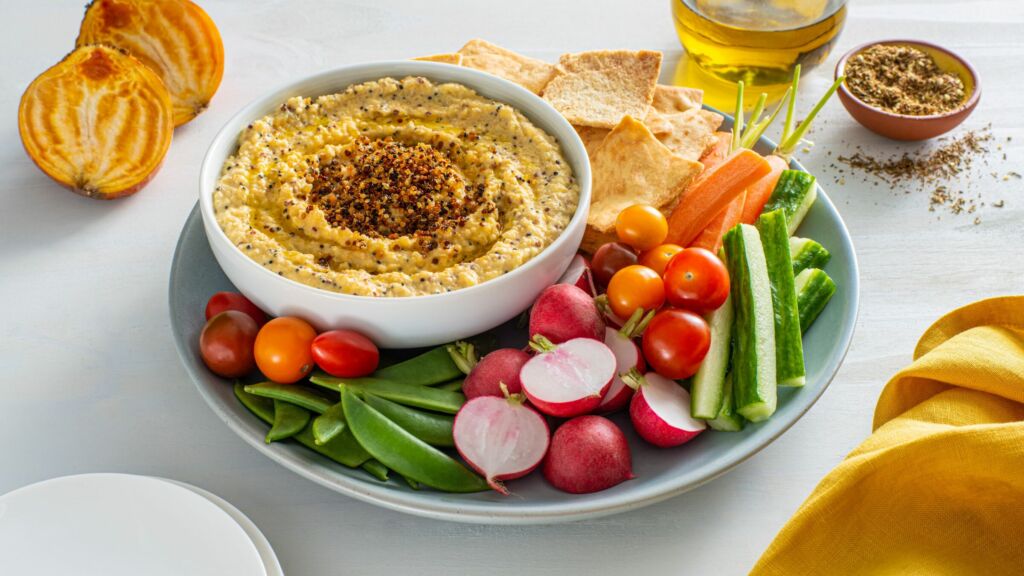 Rainbow Colorful Dips
For another colorful treat, have fun with your kids when making this Creamy Golden Beet Hummus by coloring the chickpea spread with natural food colorings. You can switch up the color by swapping in these veggies for the golden beets (you should cook them thoroughly first):
Red: beets or tomatoes.
Orange: carrots or sweet potatoes.
Green: spinach, kale or spirulina powder.
Purple: purple sweet potatoes.
Serve with crudités or crackers, or spread over bread for a colorful sandwich.
Build your own bowl or cake
For a customized sweet snack, set-out a few mix-ins to sprinkle on top of this Speedy Rice Pudding. Let them make their own decisions while boosting their excitement about snack time. If your kids are just learning their first words, turn this into an educational activity by asking them to call out the colors of the toppings or counting how many of them there are.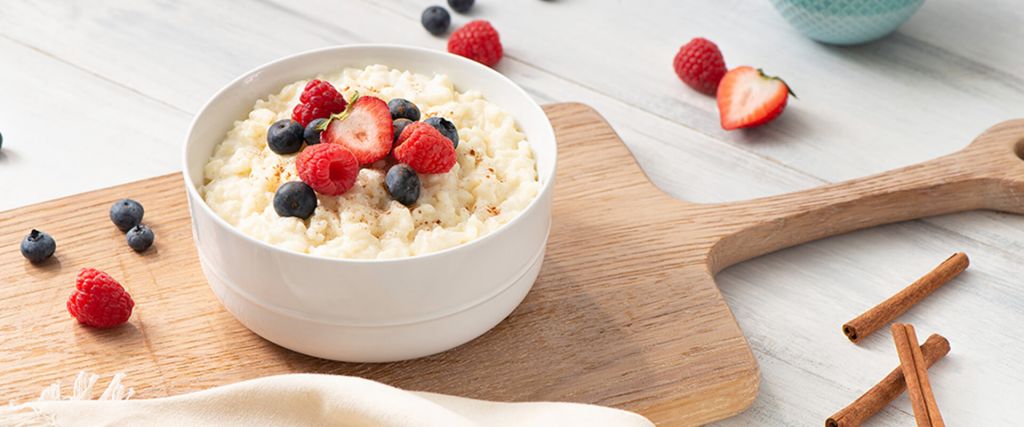 On the savory side, you can follow the same dynamic but use salty toppings to add some flavor to these rice cakes or quinoa cakes. Play with textures and use soft ingredients like avocado or mango and crisp fresh veggies, chopped into small pieces.
Make Muffins together
Last but not least, baking is an all time favorite activity to practice with family members. Assign different tasks when making these Cranberry Quinoa Muffins depending on age and abilities, like measuring ingredients, placing the paper liners, whisking the batter or filling the pot to boil the quinoa. There's something for everyone! Swap in other dried fruits in place of cranberries if desired.
Get inspired by some of these useful ideas with Success® Rice and Quinoa for preparing snacks in the kitchen and most importantly have fun with your family or friends!
If you are looking for a unique dinner option tonight try our: how to make shrimp fried rice.