Whether you are preparing an outdoor get-together meal for your friends and family, or just making a simple meal for yourself, you can use fresh herbs like thyme, basil and mint to easily unlock some spring flavors in your cooking.
Here are three ways you can include them into your rice and quinoa based meals for a refreshing touch.
Herbs that Elevate Your Spring Cooking
Fresh herbs have a certain refreshing quality that dried herbs can't really replicate. So, we are going to show you how we use them in cooking. When it comes to spring herbs, there are plenty to choose from, though the most commonly used would be:
Mint
Cilantro
Chives
Thyme
Basil
Parsley
Tip: One way to improve the presentation of your dishes is by decorating them with spring flowers like dandelions, marigolds, zucchini blossoms and lavender.
How To Grow Herbs at Home
Save yourself a trip to the supermarket by making your own spring garden at home, you can buy herb plants from a herb nursery or a garden center. If you don't have a garden, you can grow your herbs in small containers near a window which receives plenty of sunlight. As soon as you have potted them, you can start using these herbs in your own cooking.
Washing Herbs
Before cooking your fresh herbs, you'll want to make sure that they are clean. Start by rinsing the herbs with cold water. Once they are clean, drip dry them and remove any damaged leaves. For best results, we suggest washing your herbs right before you want to use them to reduce wilting.
Now that we have our herbs ready, let's learn how we can use them in our cooking.
1. Make an Herb-Based Sauce
Chimichurri
One of the most flavorful sauces to make using herbs is an Argentine delicacy —chimichurri. Made by blending together parsley, cilantro, olive oil, garlic, chili peppers along with salt and pepper, this sauce can be adapted depending on your tastes by adding in more herbs like basil or mint. Typically this sauce is served over beef, however it goes with almost anything. For example, serve with Success® White Rice and make a delicious Chimichurri Shrimp and Rice dish.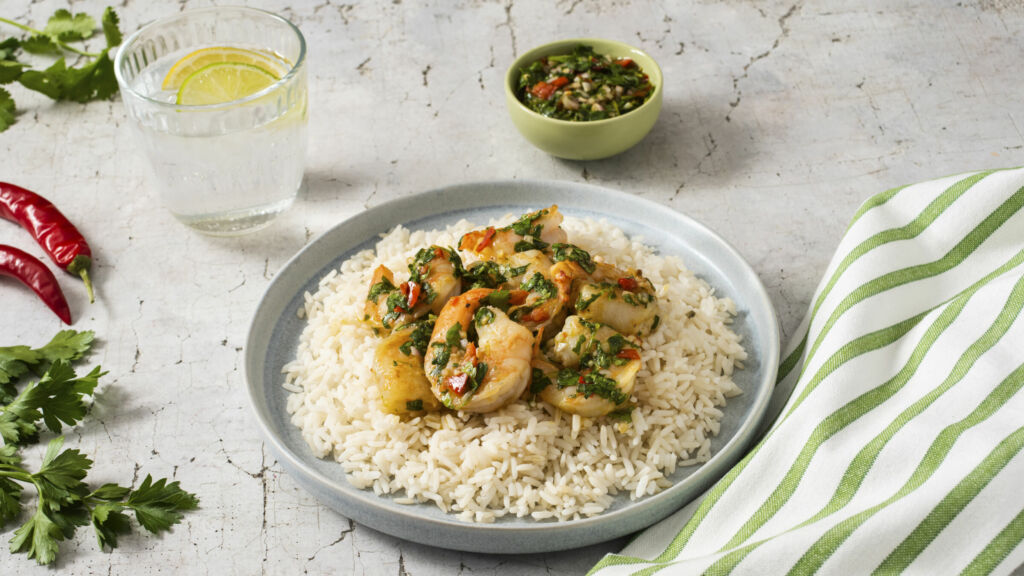 Pesto
This herb-based sauce is made with spring favorites, basil and parsley blended together with Parmesan, pine nuts, pepper, garlic and olive oil. Although it is readily available at most supermarkets, nothing quite beats homemade pesto prepared using fresh herbs. Serve with Success® White or Brown Rice to make a delicious Aromatic Pesto Rice dish.
Or, use it in a refreshing salad recipe like this Arugula Walnut Pesto Rice Bowl with whole grain brown rice, basil and other leafy green veggies.
Green Goddess
Once you have your pesto why not use it to make a creamy green goddess dressing which goes great with salads like this Easy Green Goddess Summer Quinoa recipe. You can make it by blending pesto, avocado, yogurt, lime juice along with salt and pepper.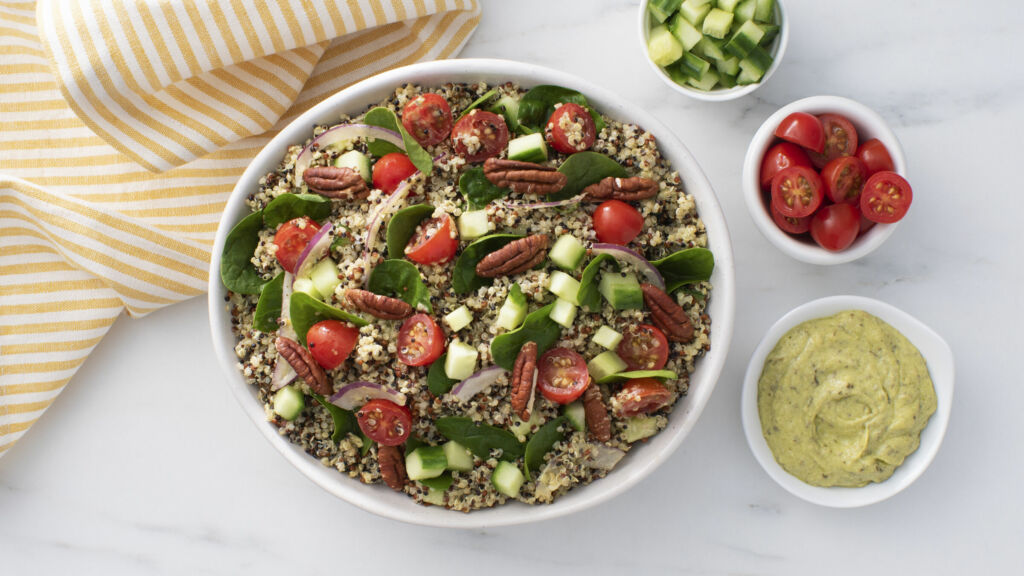 Zesty Cilantro Cream
Cilantro cream can be made by simply mixing cilantro, sour cream, mayonnaise and lime juice. This cream goes well with these Baja Fish Tacos.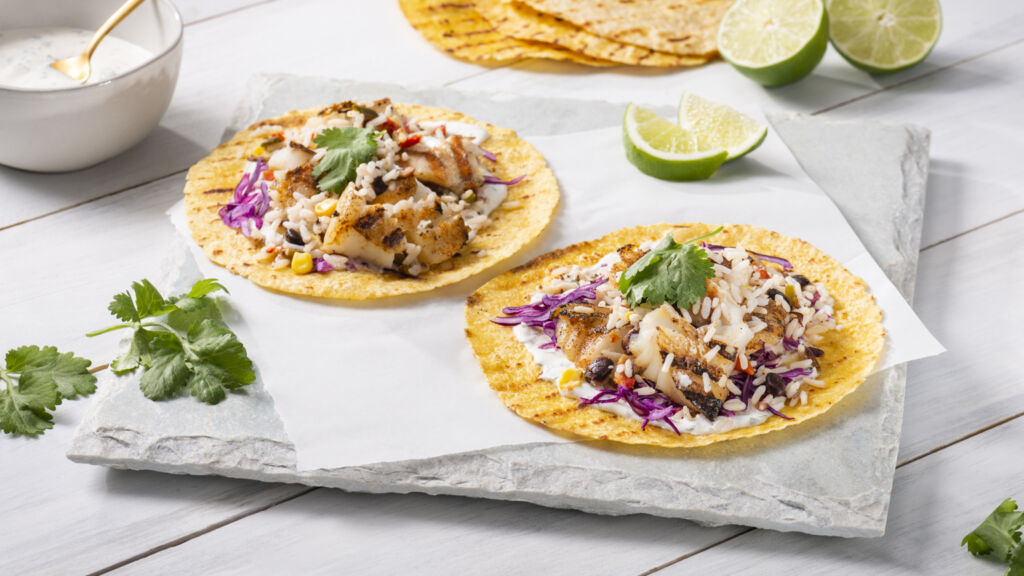 2. Use as a Topping
Spring herbs are also very effective when used simply as a topping. Here are some different ways it can be utilized to add a bit of flavor to your dishes.
Garnish With Flavor
Herbs can serve a dish both as a garnish and as a final flavor, depending on how you use them. One thing to bear in mind is that herbs have a fuller flavor when they are used fresh. This Basil Chicken and Rice made with Success® Brown or White Rice, for example has basil and parsley stirred into the mixture, while basil is also used as a garnish at the end.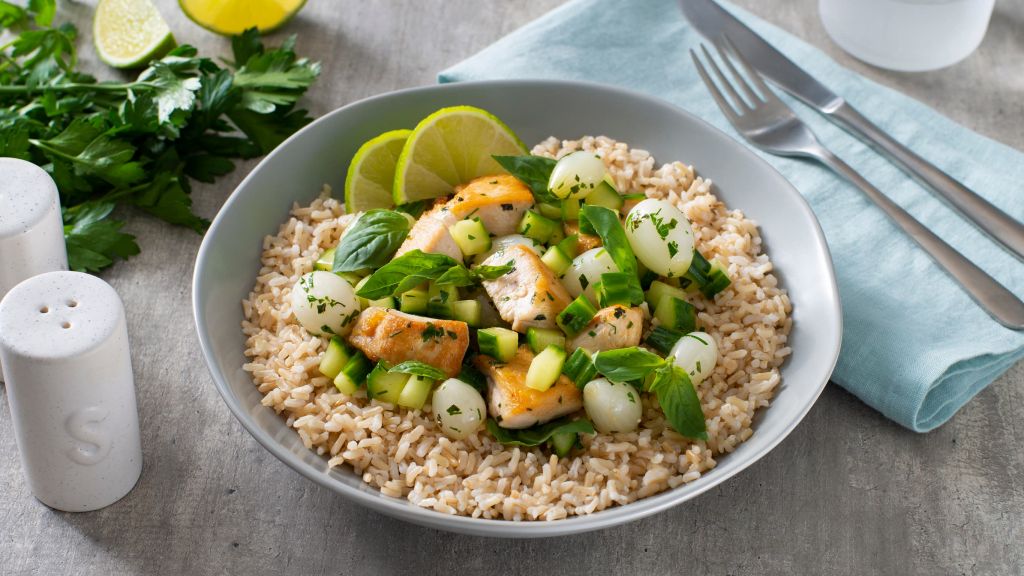 For another dish that utilizes fresh spring herbs in a very effective way, check out this vegetarian Middle Eastern Rice and Smashed Chickpea Bowl made with Success® Basmati Rice, Mint and garnished with za'atar seasoning, a combination of spring herbs and spices like cilantro and thyme.
Pair with Fruit
Additionally, spring herbs also go great with fruit, for example this sweet and tangy Greek Beet and Watermelon Rice Salad made with fresh mint along with our Success® Jasmine Rice.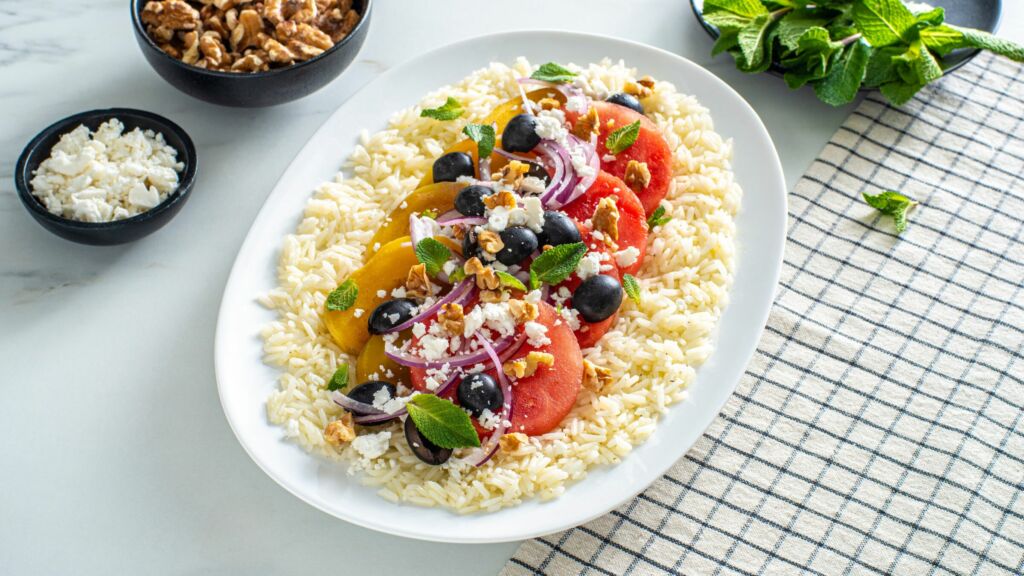 Lime and spring herbs also make a great team, for example in this Cilantro Lime Rice side dish. The combination of the lime and cilantro creates a delicious citrusy flavor which goes perfectly with aromatic jasmine rice.
3. Infuse Grains with Flavor
If you feel like your dishes can do with some more flavor, infuse grains by adding fresh herbs to the cooking liquid.
There are many different ways we can use infused grains in recipes like in this Indian Herbed Basmati Rice With Grilled Tandoori Chicken made with tandoori paste and Success® Basmati Rice infused with cilantro and mint. To add more Indian flavors to this dish you can add some ginger and garlic.
Alternatively, you can also add herbs into the final flavor of your dish like in this Mediterranean Quinoa Tabouli which has parsley and mint mixed into the sauce.
How to Use Up any Leftover Fresh Herbs
If you've still got some fresh herbs leftover, there are a number of ways that we can repurpose them. To begin with, why not dry your herbs so that you can create spice blends for meals later on?
You can also infuse these herbs into your own DIY flavored olive oils. Simply heat some oil and put it into bottles with the herbs of your choice. Once the oil has cooled, strain the herbs out and add the oil into another bottle. For best results let the oil sit for one week before consuming.
Another option is to use your leftover herbs to flavor your butter by melting it and cooking with your chosen herbs. Test it out by adding in some spring herbs to this Garlic Butter Shrimp Scampi recipe.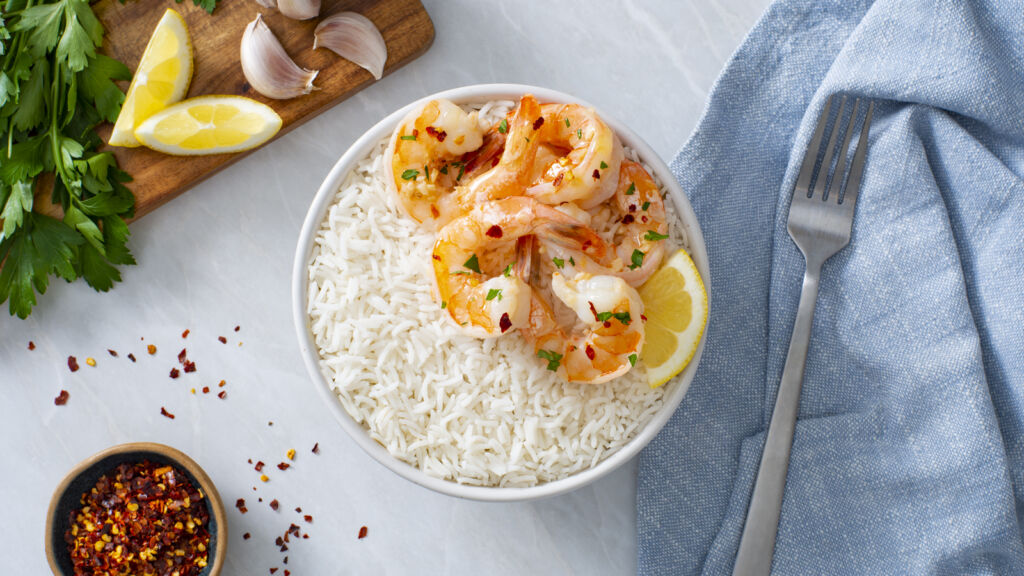 Finally, try adding in some herbs to your dressings when you are making rice salads. This Beet, Kale and Jasmine Rice is a good example of how spring herbs can be added into salad dressings. Stay tuned to Success® Rice for even more kitchen tips and recipes like this Spanish rice recipe.