The sun always seems to shine a bit brighter and the grass a bit greener in the Springtime, making it the perfect occasion to celebrate Earth Day. The yearly celebration on April 22nd is a reminder to care for the planet by making it just a bit cleaner for all living beings to inhabit. One of the simplest ways to implement that is to Go Green. But, what does that mean exactly?
What Does Going Green Mean?
The truth is that every person around the globe has an impact on the environment. We can choose to make a positive impact. Going Green is the choice to learn more and start with small environmentally friendly actions that can help protect the environment and sustain more natural resources for future generations.
There are plenty of ways to go green, but it's important to start simple with approachable and easy habits.. That's why we suggest you start with some everyday areas like in the kitchen!
Still not sure how to start? We've got you covered. Using what we know best, Success® Rice and Quinoa, we'll show you 4 easy ways that you can start eating greener today!
# 1 Prevent Food Waste
A great place to start is with the food you already have in your pantry or in the fridge and learning how to take full advantage of it. One recent initiative is encouraging zero waste! In terms of going green, you can:
Make sure food containers are reusable
Bring your own bags when shopping at the store
Repurpose ingredients before spoiling
Compost old food so that no waste is produced
While that might seem difficult to begin doing, start small with a few of these steps to create less waste and even throw out less food.
Plan out your meals and buy just enough for what you'll need.
Start a small home compost bin in your yard or apartment by layering your scraps in a bin that has been prepared ahead of time.
Reuse leftover cooking water from your rice grains by using it to water plants, in baked recipes, or enhance your broth as the water contains leftover starch, vitamins and minerals. For that reason, it can also be used as a skin toner, hair cleanser and even glass polisher!
Make One Pot meals like a Coconut Cod and Rice Chowder with everything cooked in the same pot for a hassle free meal that requires less electricity, clean up and water waste!
Use any leftover grains, produce or proteins for layered rice bowls or skillet fried rice dishes like this Quick and Easy Fried Rice or a Chicken Zucchini Stir Fry. Our Rice and Shrimp is a delicious seafood option.
#2 Recycle Both Bag and Box
We've all heard about the importance of reducing, reusing and recycling! So, one way you can purchase your food more environmentally friendly is by selecting products that can be recycled.
Bring your own bags to the store and choose products that can be found in recyclable packaging. Using Success® Boil-in-Bag Rice and Quinoa, you can recycle both the bag and the box it comes in! Toss the box in the traditional cardboard bin and bring your clean and dry plastic bags to a special store drop-off bin. You can find those at many major grocery stores.
#3 Going Meatless Once a Week
The research is piling up regarding the positive aspects of eating meatless one day a week, not only for you but for the environment. Meatless Monday began as a way to encourage people to start by eating less meat products like beef, chicken, turkey, fish, etc. at least one day a week.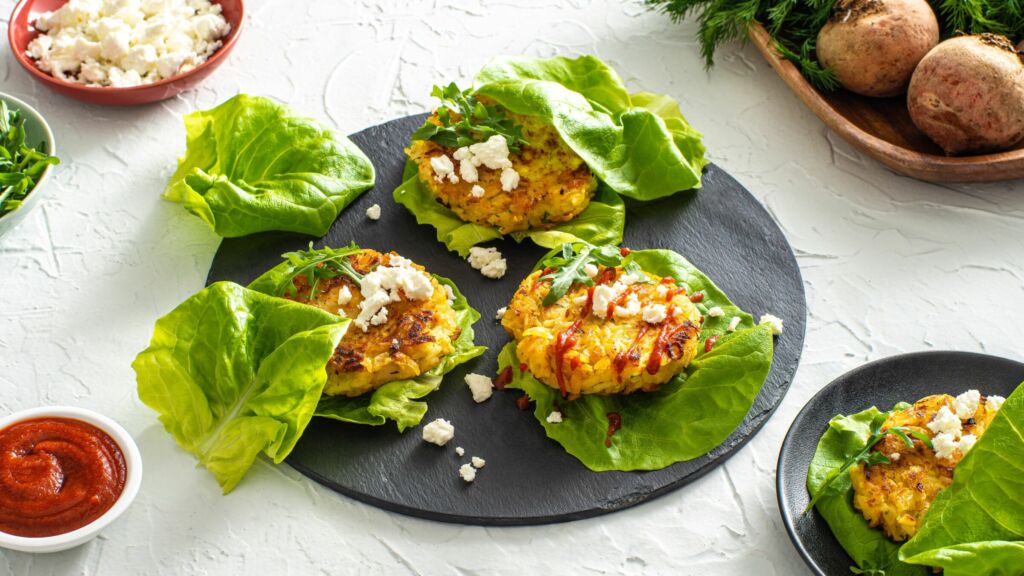 One way to start is by making meals that are more based around plant-based ingredients like grains, fruits and vegetables. For more simple tips on how to get started or simply learn more, take a look at our guide on how to eat meatless on mondays.
These vegetarian Golden Beet Burgers are made with hearty beets, Success® Jasmine Rice, and white beans for a fun and meat free meal!
#4 Eating Seasonally
Eating seasonally refers to enjoying fruits and vegetables that are in season. For other plant-based goods like grains that are good all year round, we suggest purchasing locally so that you not only support your community but also small business.
Eating seasonally generally provides you with fresher goods that are more nutrient dense as they are picked in their prime and don't have to travel as far to reach you. This ultimately makes them tastier and more budget-friendly as not as many hands are involved.
Even though Earth Day falls in Spring, we encourage you to eat seasonally year round. Use these recipes using Fall fruits and vegetables or take a look at these options you can make using produce any time of year: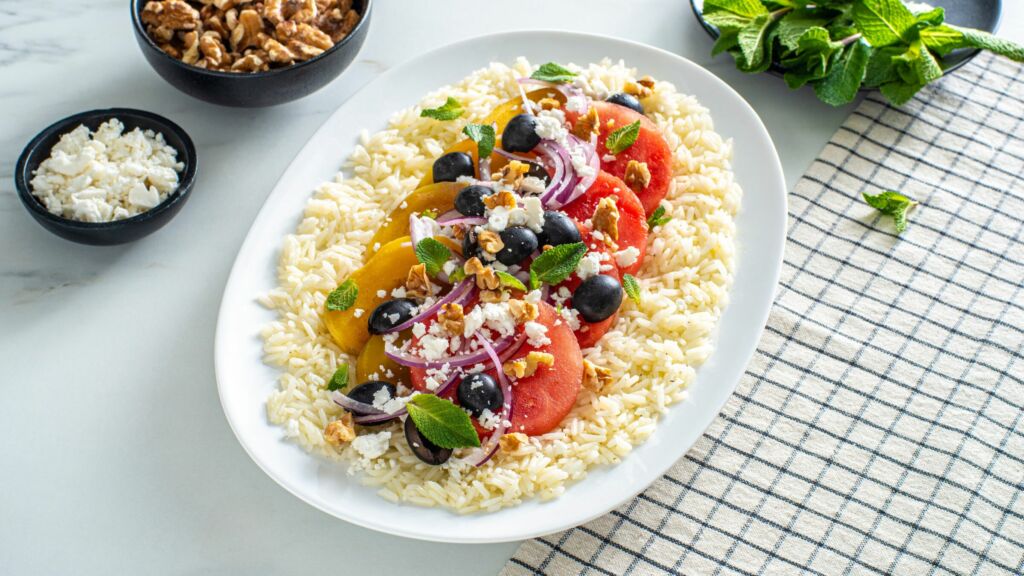 Spring: Crunchy Quinoa Spring Salad with avocado, radishes and fresh chives!
Summer: Greek Beet and Watermelon Rice Salad with refreshing and tangy flavors to cool off.
Fall: Why settle for one vegetable when you can enjoy loads of them in this Autumn Vegetable and Rice Power Bowl.
Winter: A Root Vegetable Stir Fry using celeriac, acorn or butternut squash, carrots and add in sweet potato or parsnips if desired.
Take a look at this simple Spring Salad vecipe video!
Remember, going green starts with learning more and pursuing knowledge! Don't stop here, use this guide from us here at Success® Rice as a starting point to create helpful habits all year round. What else do you think you can do that is more earth friendly? Make sure to follow us on @successrice for more meal ideas using plant-based ingredients like rice and quinoa.