Between get-togethers with friends, family events, work dinners and more, the holiday season can make for lots of rich and irresistible meals. And, no matter if you enjoy the season with a small or large crowd, from time to time you might just be looking for something a little lighter to eat after an indulgent meal!
So, we've put together a few tips and simple recipe ideas to enjoy lighter meals, use up leftovers and plan ahead during the holiday season.
Tips to Eat Lighter
1. Add Vegetables to the Table
One of the best ways to prevent overindulgent eating and get your daily dose of vegetables on your plate is to add them to the table! This Brussels Sprouts Stir-Fry is a delicious way to enjoy some home cooked greens with garlic, shallots and thyme drizzled in a tasty vinaigrette.
If you have some picky eaters who might pass on the traditional plate of green beans, add more flavor by marinating them in a simple mix of olive oil, lemon juice, brown sugar and salt in this dish of Green Bean and Rice Amandine topped with slivered almonds for a crunch!
Planning on a hearty meal spread? Try adding some stuffed vegetable side dishes like these Shiitake Stuffed Acorn Squash with mushrooms, baby spinach and crushed bacon mixed in with a blend of Success® Tri-Color Quinoa.
2. Have a Good Breakfast
Another food tip for around the holiday season is to plan ahead. If you've got a big meal coming up for lunch or dinner, get prepared with a tasty but filling breakfast using quinoa. Make a tasty batch of Overnight Quinoa Oats for something to fill you up without sitting heavy. This recipe, created by Frances Largeman-Roth, is even a great way to use up any leftover pumpkin puree and spices during the holiday season!
Pro Tip: During the holiday season, it's important not to skip meals so that you don't end up eating all kinds of snacks when you get hungry. Make sure to stay prepared with filling and energizing clean eating snacks like these Aloha Quinoa Power Balls that you can put together in just about 20 minutes and save for when hunger strikes in between events.
3. Eat Lighter Dishes
Whether it's lighter quinoa salads, wraps, soups or meat free dishes, there are plenty of light meals you can eat before a holiday feast or in between events, that won't leave you feeling heavy.
Quinoa Salads
If you know you'll be having a large lunch or dinner, have a lighter salad with leafy greens like kale or arugula and lettuce. This Kale and Quinoa Salad is simple yet filling, and it's a great way to use up any leftover chicken or turkey, dried cranberries or nuts like almonds or pecans.
Make a light filling
Another meal you can make as light or as heavy as you choose are wraps or taco fillings! These Cuban Shrimp and Rice Tacos are flavorful and easy to put together with pantry ingredients so you won't need to make any more last minute runs to the grocery store.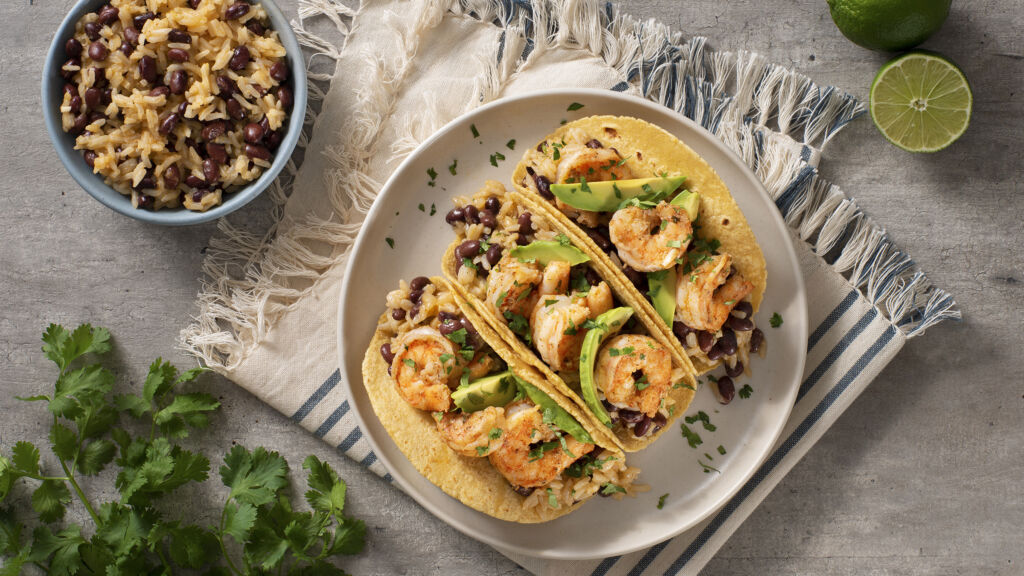 Leftover tip: You can also make a light meal using Success® Rice or Quinoa, topping with Thanksgiving leftovers like turkey, cranberry sauce or stuffing and using to stuff tacos or wraps.
Meat Free Alternatives
For some, eating a lot of meat dishes can leave you feeling a bit heavy and sluggish. So, in between get-togethers, try eating vegetarian dishes that pack on the plant-based proteins like chickpeas or simply go heavy on the vegetables. This Middle Eastern Rice and Smashed Chickpea Bowl is tasty and you can use up some of those uneaten options from the vegetable tray like sliced cucumber, grape tomatoes or carrots with seasoning and chickpeas. Also, using Success® Boil-in-Bag Basmati Rice, you can make the exact amount of rice you need without adding to your already long list of leftovers.
Another simple but tasty and meat free dish are these Parmesan and Rice Stuffed Peppers made with a simple homemade pesto, canned tomato sauce, peppers and cheese! If you've got company for the holiday season, you can make these ahead of time and freeze for a hassle-free meal to feed the crowd.
Broth-Based Soups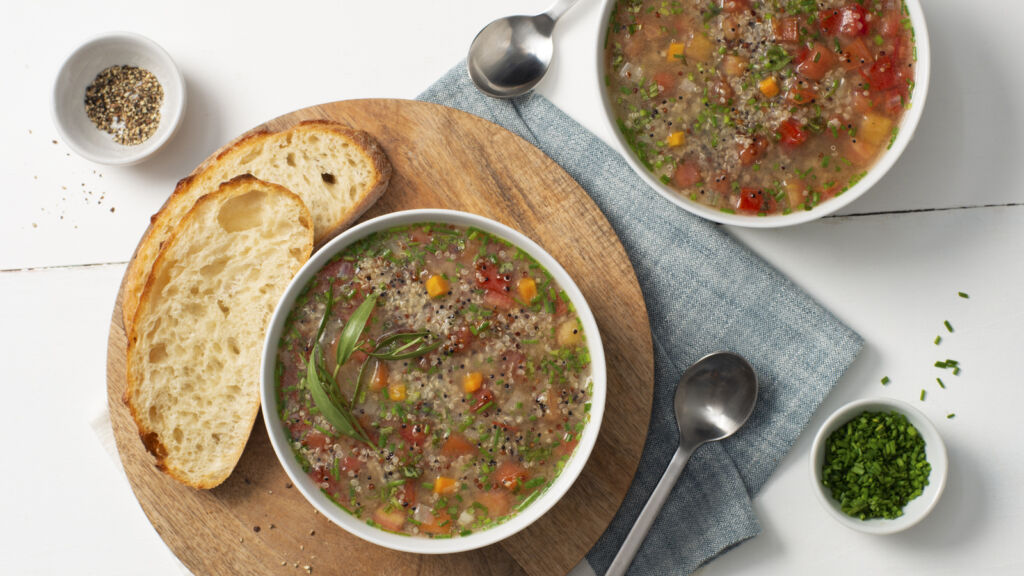 If you need something to warm you up from the inside out, this French Herb Tomato Soup with Quinoa is the perfect bowl to cozy up with. Give your stomach a nice break from digesting all of the tasty flavors and enjoy a broth based and tomato soup with herbs and quinoa. If you want to make it an even smoother soup, puree the ingredients together before adding in your quinoa.
No matter what you're looking for around the holiday season, whether it be Holiday Meal Ideas, last-minute ingredient substitutions or the best vegan meatloaf recipe, you can find what you need in The Kitchen with Success® Rice!