Featured Image: Overnight Quinoa Oats by Frances Largeman Roth
This World Food Day, we're celebrating the international humanitarian event in the best way we know how — with Rice and Quinoa! Join us and learn how you can celebrate too from the comfort of your own kitchen.
The Importance of World Food Day
Although it began as a day to commemorate the founding of the United Nations Food and Agricultural Organization (FAO), over the years it has become an important day to be grateful for what we have and bring global awareness to hunger relief initiatives as well as environmental issues that may be worsening for food production around the world.
Let's Support Good Food
If you're wondering what you can do to help, you've come to the right place! Consumers are more than just eaters, we all have the power to make great food choices which can impact not only food locally but throughout the world.
We've taken inspiration from the FAO and put together simple tips that you can do to take part in helping not only our environment but also spread awareness!
Tips to Take Action At Home!
One of the best places to start is to learn about different cultures around the world through their cuisine. Although you may not be able to communicate by speaking, everyone can understand the language of food. So, we've chosen to explore and discover using one of the most universal ingredients out there – Rice. Rice feeds everyone across borders and from all walks of life from South America all the way to Asia.
Each of our tips includes recipe inspiration using a different variety of rice and inspired cuisine!
1. Eat More Variety
By switching things up and choosing more diverse foods you are also allowing for crop diversity and encouraging many different areas to continue growing. When you diversify your diet, you are encouraging all types of production to continue, including vegetables, nuts and seeds, grains and even animal produce.
One of the most versatile rice varieties is traditional long grain White Rice which can be used for a simple rice side dish, a hearty rice bowl base or seasoned to perfection in a skillet. In order to encourage a more varied diet, we've teamed up with Eric Jones at Dude That Cookz to get his expertise on Louisiana cuisine in this New Orleans style Creole Chicken Sausage Jambalaya. It's made with a homemade spice blend of Creole flavors that you can save and reuse to add to a wide variety of vegetables, grains or even tofu and tempeh. Try it for yourself! If you are looking for a new seafood recipe try our how to make shrimp fried rice.
2. Support Local
Supporting your local businesses and farmers can also extend to nearby states, as it helps to sustain work, crop diversity and community. Another great way to get involved in supporting your community is by donating food or your time to volunteer at a shelter near you.
Visit your local shops or farmer's markets to buy vegetables like bell peppers, onions and tomatoes for a Liberian Okra Soup. This traditional African staple is brought to us by Deddeh Howard at The Secret of DD. It's loaded with a delicious mixture of oil, shrimp, fish and African spices all simmered to perfection and served with aromatic Jasmine Rice for a hearty touch! Use local vegetables to experience new and delicious flavors at home.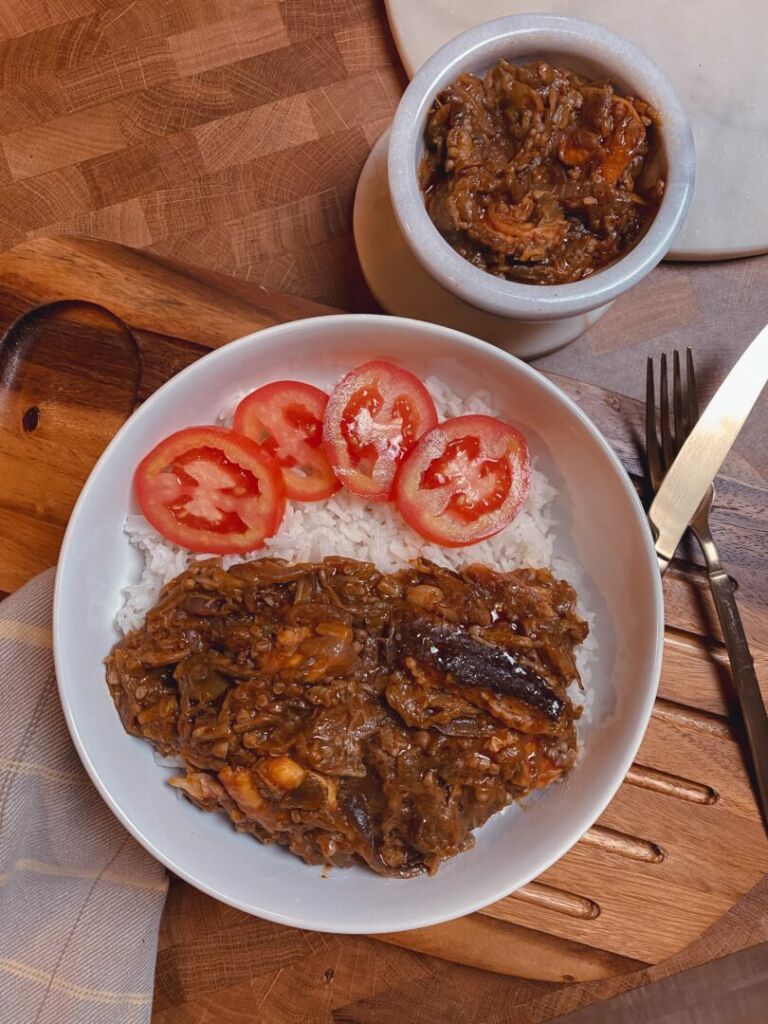 3. Use Seasonal Produce
When you enjoy seasonal produce that is locally grown, you are cutting down significantly on the energy it takes to produce and transport those goods. Also, eating seasonal food is most likely going to be riper, tastier and more nutritious.
One of the most fun and simplest ways to enjoy seasonal Fall produce is by using pureed pumpkin in something tasty like these convenient jars of Overnight Quinoa Oats created by health expert Frances Largeman Roth. Although not technically a rice grain, quinoa is another plant-based food that makes exploring new dishes simple with added protein and fiber! We suggest using our Quinoa blend which is a trio of red, white and black quinoa along with oats to absorb all of the delicious flavor of pumpkin, maple syrup, vanilla and cinnamon to fully enjoy an Autumn inspired meal.
4. Plant Your Own Vegetables or Herbs
By planting your own garden, whether it be with herbs, fruits or vegetables, you are saving yourself a trip to the grocery store, production energy and you're contributing to cleaner air.
Also, by planting your own cilantro, basil or mint leaves and fresh tomatoes you can create your very own Indian-style dinner with this recipe for Coconut Chicken Curry created by food blogger Aseky Bonaire. It's loaded with tasty spices and uses fragrant Basmati Rice. Mix and match flavors using this homemade recipe for a weeknight trip to India.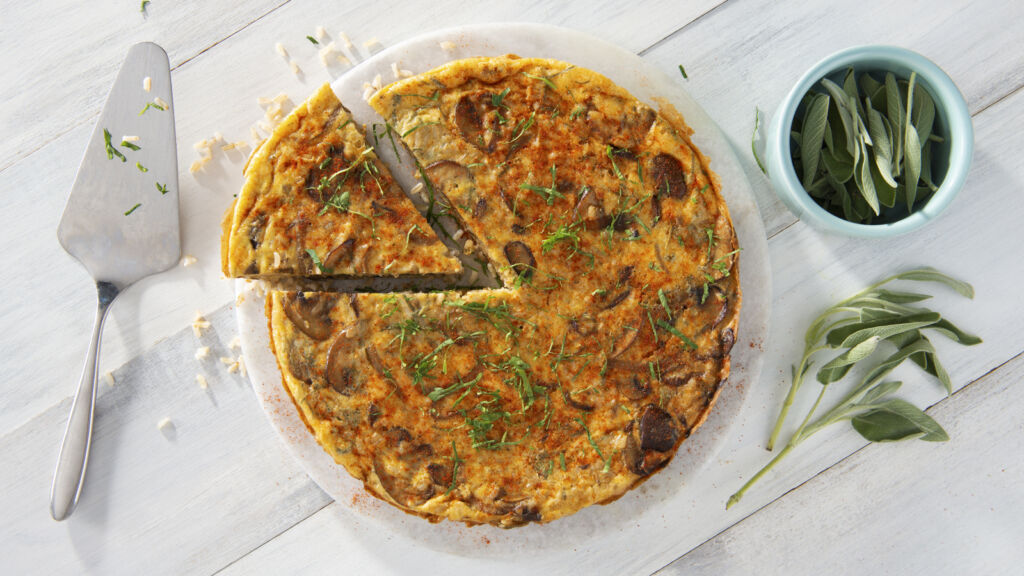 5. Cut Down on Food Waste
Reducing your food waste at home is key to not wasting precious resources or your own time and money! There are plenty of ways you can cut back on food waste by planning out your weekly meals, keeping staples like rice and quinoa on hand to make rice bowls or fried rice skillet dishes with any leftover ingredients you have on hand.
You can also make a Tortilla Española with Brown Rice or a Spanish-inspired omelet loaded with grains and vegetables. This version calls for mushrooms and onions, but it can also be a perfect opportunity to use up any other vegetables in the fridge and enjoy a Spanish experience in one meal.
Join us at Success® Rice in celebrating World Food Day by trying any one of these varied dishes to add something new to your table and spread awareness at the same time!