When the cold weather sets in, we tend to crave foods with more sustenance that keep us warm from the inside out. And nothing does that better than a delicious and comforting bowl of creamy or broth-based soup, a sizzling skillet or a bubbly oven-baked casserole.
There are plenty of ways to give your dishes that comfort food touch without having to turn to less quality food choices. We've put together a few helpful tips to make simple home cooked meals with hearty rice and protein packed quinoa that will warm you up and keep you feeling good!
Comfort Meal Tips
Follow these tips with recipe inspiration to add to your weekly meal routine!
Tip # 1 Combine Rice + Legumes or Beans
When you combine rice and beans or other legumes together they form a complete protein for a wonderful way to add hearty and tasty plant-based ingredients to your meal. Start pairing with white or brown rice and venture out to try aromatic Jasmine Rice or fragrant Basmati Rice.
Need some pairing suggestions?
Cannellini Beans + Brown Rice
Similar to a white kidney bean, cannellini beans are a great partner for whole grain brown rice in this simple yet delicious Kale, Bean and Rice Soup made with just 5 ingredients, ready in 20 minutes!
Lentils + Jasmine Rice
Try this combination in a Hearty Lentil and Rice Soup with Chicken for a flavorful dish using cooked lentils with aromatic jasmine rice which complement each other perfectly simmered in broth, herbs, tender chicken and red chili flakes for a kick.
Or learn more about different rice varieties and create your own customized combination:
Legumes: chickpeas, peas, kidney beans, black beans, soybeans, pinto beans and navy beans.
Rice: white rice, jasmine rice, basmati rice, brown rice
Tip # 2 Use Seasonal Vegetables and Herbs
Make use of the seasonal vegetables you have available to make your dishes the tastiest yet! Traditionally, the peak season for comfort food is fall and winter so we're going to focus on those delicious autumn harvest veggies and herbs. Make sure to check out more Fall-inspired dishes here!
Pumpkin Chili
If you're a comfort food lover but trying to focus more on plant-based eating, this one-pot Tex-Mex Vegetarian Chili is made with diced pumpkin, juicy tomatoes and combines pinto beans with Success® Brown Rice loaded with all of your favorite chili seasonings! And, where would any great chili be without a great side of Festive Cornbread with vegetables and bits of corn for extra flavor!
French Herb Tomato Soup
Did you know? A lot of herbs prefer cooler weather and more rain, so fall is also a great time to harvest fresh herbs. This simple version of Tomato Soup uses tomatoes, shallots, carrots topped with fresh chives, tarragon and Success® Tri-Color Quinoa to keep you feeling full! You can also add in fresh basil if desired.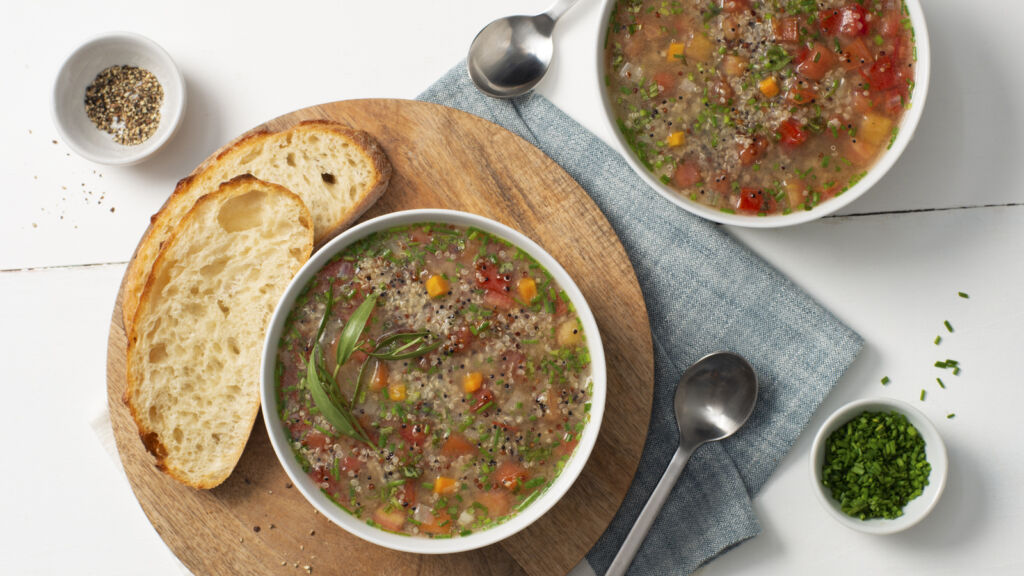 Creamy Butternut Squash Soup
Not sure how to use up that squash from the farmer's market? This delicious and creamy Butternut Squash Soup gives it the starring role alongside sliced carrots, garlic and celery with fresh sage all blended together and mixed with whole grain brown rice.
Using Whole Grains like brown rice in your meals adds a fluffy texture and nutty flavor and with Success® Boil-in-Bag Rice, you can prepare your rice in just 10 minutes! That means you can fill your dishes with more flavor in less time.
Tip # 3 Hide Vegetables
If you're not one who enjoys vegetables or you've got some picky eaters at home. A great way to take your favorite comfort food classics up a notch is to add in or "hide" neutral flavored vegetables such as broccoli, spinach or other leafy greens.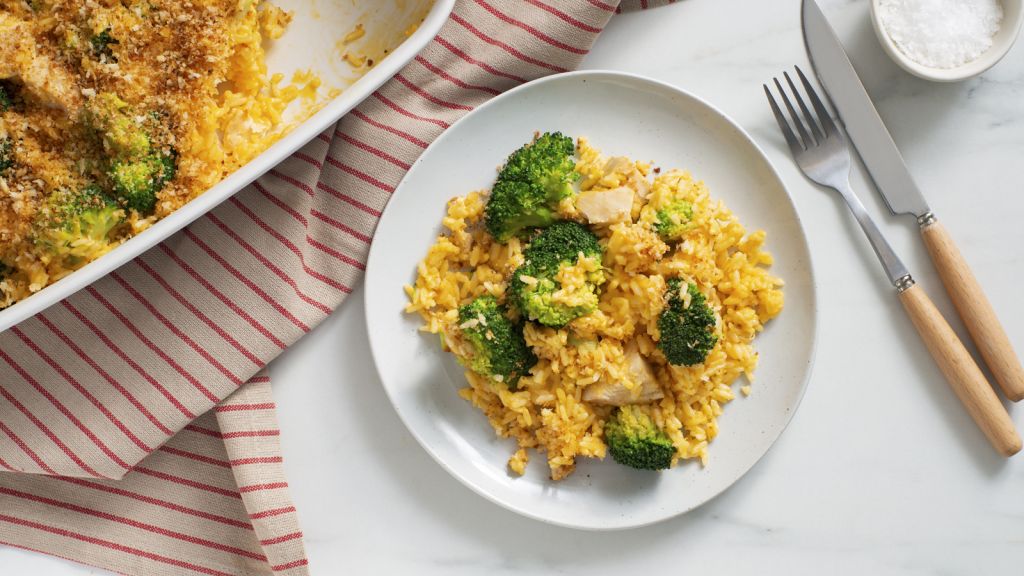 Home Baked Comfort Casseroles
The great thing about making a homemade version of the classics is they almost always taste better and you can pack them with nutrient-filled vegetables like spinach. This Casserole Version of Classic Sloppy Joes is the perfect family-friendly and delicious homemade take. No need to use the canned variety, with just a few ingredients along with Success® White Rice and protein packed quinoa this dish is all ready in just 25 minutes!
Or, try a Simple Casserole Bake made with just a few ingredients combining tender chicken, rice and topped with cheese and crunchy breadcrumbs for a home cooked dish to savor!
Pro Tip: If you want to blend the broccoli in more, simply chop it into small pieces or use cauliflower as the color will blend more easily with the other ingredients.
Homemade Meatballs
Perfect for devouring, we've taken the average meatball up a notch with these Beef and Quinoa Meatballs mixing quality ground beef or chicken in with quinoa and finely chopped onions and carrots for a more nutrient dense version of your favorite bite-sized morsels. And, of course, they are loaded with fresh seasonings and simmered in marinara sauce.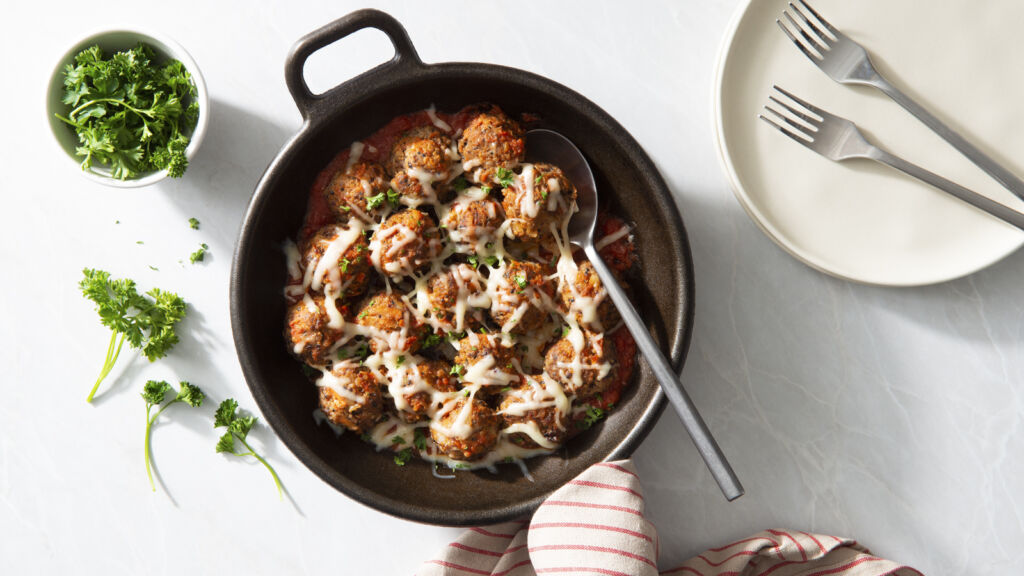 Tip # 4 Beef Them Up with Protein
Using good quality ground beef, chicken, quinoa or a blend in your meals can be a great way to keep you feeling full and enjoying your favorite comfort food dishes.
Chicken and Rice Soup
When you want to cozy up on the couch, there's something special about a bowl or Creamy Chicken and Rice Soup to warm you up and keep you feeling satisfied, made with your choice of white or brown rice, veggies, tender cooked chicken breast and seasonings! Simple and tasty for any time of year.
Gluten Free Lasagna
This three-cheese Rice Lasagna takes all of the flavors of your favorite dish and adds a new layer of texture and flavor with a rich and meaty pasta sauce with ricotta, Parmesan and Mozzarella and whole grain brown rice!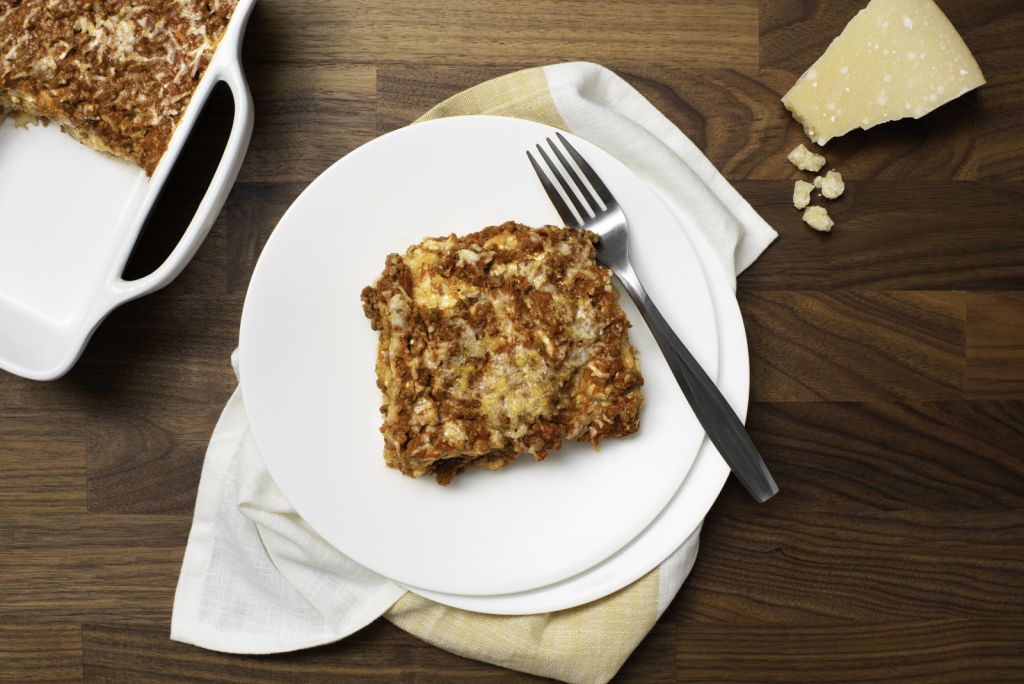 Louisiana Creole Taste
Treat yourself to some Southern comfort food like this Bayou Chicken and Smoked Turkey Sausage Jambalaya made with a savory skillet full of meats like tender chicken and smoked turkey sausage and white rice bursting with flavor. Take things up a notch and take the bold flavors and use them as a delicious filling for these oven-baked Jambalaya Stuffed Peppers.
Looking for a more plant-based version? This Vegan Dirty Rice swaps out the meat for hearty eggplant, tomatoes, Creole seasoning along with onions, celery and bell pepper. You can also try this vegan meatloaf recipe for a plant-based version of this classic dish.
Cozy on up to your favorite comfort food in your own way! Which of these tips will you use first when the chilly weather rolls around? Whatever you choose, Success® is guaranteed!