There is a literal buzz of excitement in the air as the holiday season rolls around again. Heading towards the thick of it and all of its baking, decorating, cooking and hosting. The holiday season is a chef's time to steal the spotlight. You knew the holiday gathering would eventually be at your house. How did this day arrive so quickly? Do not let the stress overwhelm you and squelch your holiday spirit.
Hosting During the Holidays
Time is now your very best friend. Instead of waiting until the last minute, try organizing a couple of details every day. A few weeks prior to the gathering should be plenty of time to get started. Along with the decor and food, there are also some other fine points that you should include for your holiday soiree.
Parties are more fun with a theme. It is just that simple. Some ideas: White Christmas, Ugly Sweater, Polar Express or the Nutcracker Suite.
Look through your pantry before shopping so you don't need to buy extra food.
Make a checklist- Putting a tick next to a finished task is magical.
Music is absolutely essential in creating a fun atmosphere.
Ask for help- There's no reason for you to do everything alone.
Have small containers ready to send guests home with leftovers.
Now that your home is prepared the fun part begins. The food! Simple and stress free. Do not overcomplicate things by trying to make complex recipes. Success® Rice will help guide you through your holiday meal.
Planning the Perfect Menu
Did you know that Success® Rice is ready in only ten minutes? Our simple Boil-in-a-Bag rice is foolproof and turns out perfectly every time! Let's take a look at some perfect meal options for the holidays. From starters to desserts we promise you will not be disappointed.
Appetizers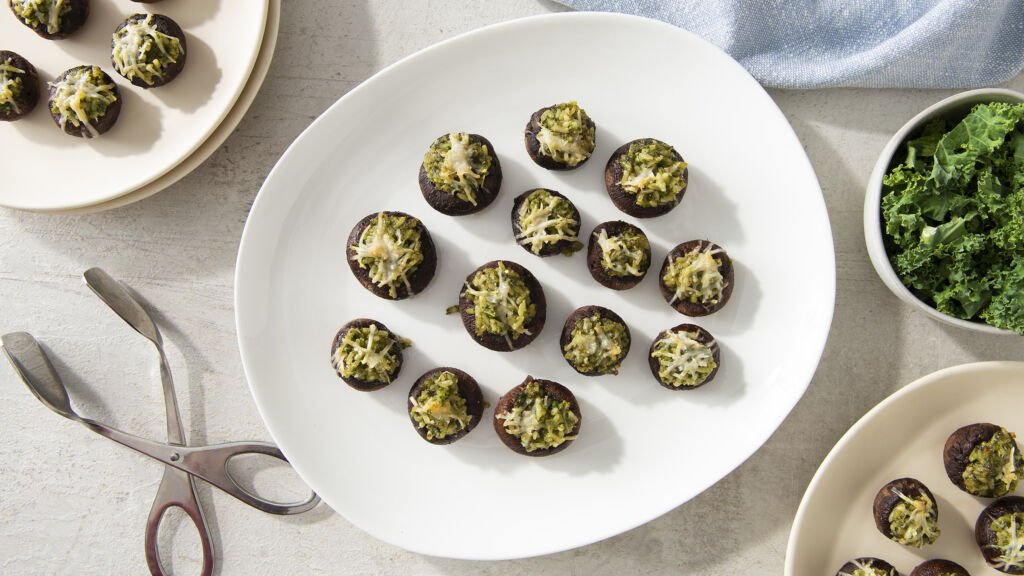 Wait, where did that tray go? With these Kale Pesto Stuffed Mushrooms your guests will be searching for more. Stuffed with a zesty, vegetarian filling makes this a mature and delicious choice.
Italian Spinach Rice Balls are another option you cannot go without. These appetizers are the perfect size and just the right amount of filing to get your guests' appetites all revved up and ready for the main course.
When thinking of recipes for your main meals Success® Rice has all the right quick and convenient meal options.
Stress-Free Holiday Meals
This Lebanese Lamb Rice Recipe is ideal for any holiday gathering. The spices and sweet raisins bring rich flavor to this simple yet delicious recipe.
For a vegetarian crowd pleaser try our Hearts of Palm ¨Ceviche¨ with Yuzu. This dish has a tangy taste and could not be easier to make. All of your vegetarian dreams come true as it is packed with hearts of palm, cucumbers, tomatoes, red onion, jalapeño and avocados.
Try our One-pot Greek Eggplant with Rice Bowl.This vegetarian recipe is a guaranteed crowd pleaser with zesty Greek flavors and delicious eggplant. Don´t forget to salt your cut eggplant, (Ideally for an hour) to break down the spongy consistency and reduce bitterness. This vegetable will really hit the spot.
Traveling During the Holidays
If, for this holiday season, a trip to Nana's is on the cards and you're worried that your food won't make it in one piece. No need! We have all the tips to help your casserole make it there safe and sound.
Tips for Transporting Food
Taking a casserole? Leave it in the original dish in which it was cooked. Ideally you should cook it the day before and on the day of travel cover the dish in tin foil.
Appetizers are on the way. You should have containers with small dividers so they will not be disturbed during the journey. Food storage containers and aluminum foil to the rescue!
Undoubtedly our favorite festive cornbread is a must. Leave the cornbread in the original pan and do not cut beforehand so the edges will not dry out.
Travel Friendly Recipes
Our Waldorf Brown Rice Salad takes only 15 minutes to prepare but just remember to let it cool for at least 15 minutes before wrapping or covering to put into the car.
For desserts with fragile toppings it is better to assemble things on site.
How to Warm Up Dishes Before Serving
Casseroles are perfect for feeding a crowd. They are also easy to make and very easy to reheat in the oven.
Preheat your oven to approximately 350º. Normally, a casserole will need to be heated for 20-30 minutes.
You should place aluminum foil over your casserole before placing it in the oven. You should remove the foil while reheating halfway for the last 15 minutes and allow the casserole to cool down before serving. Check out a few of our favorite casserole recipes here:
Casserole Recipes
This Quinoa Green Bean Casserole: is delicious and incredibly simple, a holiday classic with a twist.
Craving chicken? Try our Chicken and Rice Casserole with Spinach and Mushrooms. This casserole requires little time and effort and is loaded with flavor. Guaranteed this will be one of your family's new favorite recipes.
Once the BIG DAY is over you will still be busy with all the other little details the holidays entail and will not have a lot of time to plan weeknight meals. Success® Rice has plenty of stress free options to get you through.
Easy Weeknight Meals for the Busy Holiday Season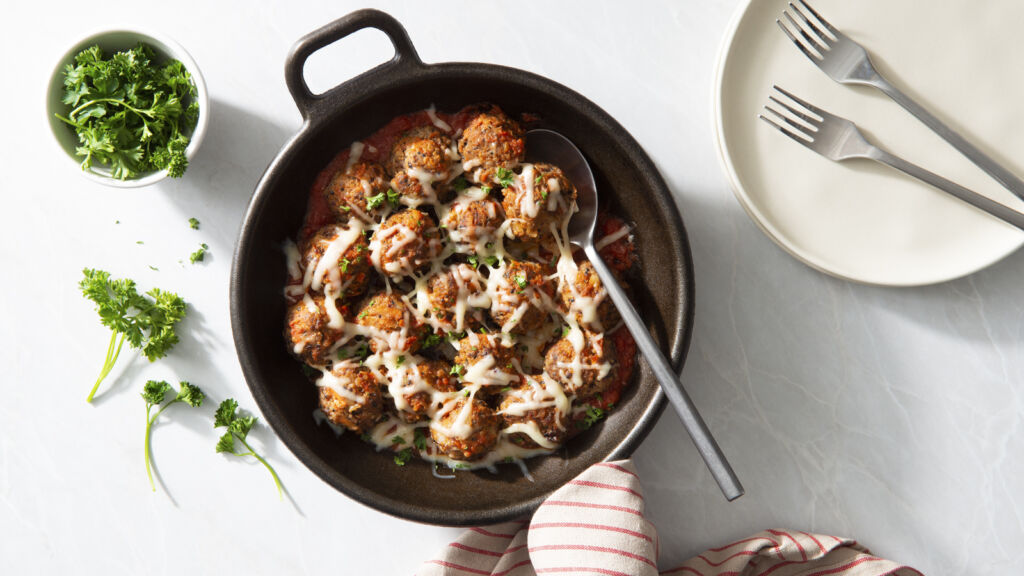 Try our Bite Size Beef and Quinoa Meatballs which are a great option for lunch or dinner. They are baked in marinara sauce and are topped with mozzarella cheese. The whole family will love these protein-packed meatballs made with lean ground beef hearty Success® Tri-Color Quinoa, veggies and herbs!
Skip the hassle but not the flavor with this Brussels Sprouts & Ham Rice Gratin. This tasty ham, veggie and rice casserole is baked to perfection with Parmesan and Cheddar cheese. When you are low on time, casseroles are the perfect solution. Put some of your favorite ingredients into the dish and let your oven do the rest. A bonus to this recipe:kids are more likely to eat veggies covered in gooey cheese.
Looking for a way to use up all of those leftovers? Cheesy Italian Leftover Rice Bake is a great way to use all those refrigerator leftovers. It has ricotta cheese, 1 egg, pesto, leftover cooked vegetables or greens, leftover meat, poultry or seafood and shredded cheese for the win.
Success® Rice comes through to provide easy and delicious meals for any cravings you may have. From starters to desserts you will not be disappointed.