Whenever you're on the go, either at school or work, a handheld wrap is the perfect thing to fill you up and keep you going. Handheld wraps also work great when temperatures start to rise so be sure to bring a few wraps with you on your next summer camping trip!
With Success® Rice, there's no shortage of great-tasting simple wrap ideas that can be enjoyed wherever you are.
If you've never actually made a wrap before, not to worry, making a wrap could not be simpler.
How to Make a Sandwich Wrap
First of all you'll want to prepare your ingredients.
Once you have your wrap fillings ready, you can place them on top of your wraps and then roll them..
These easy-to-make Thai Style Rice and Shrimp Wraps are perfect for getting started with wraps. Not only can these wraps be enjoyed while on the go, you can also make them if you need to rustle something up quickly for dinner. With these wraps you can also try experimenting with different ingredients to add your own twist to things.
Now that we know how to make a wrap, what ingredients can we put in?
Filling Recipe Ideas
Here are some great filling ideas you can use to fill your wraps no matter whether you like meat, fish or are vegetarian.
Rotisserie or pre-cooked Chicken: Using pre-cooked chicken, you can put together this Greek Chicken and Rice Salad. Made with Kalamata olives, it is simple to make and makes for an excellent Mediterranean-inspired wrap filling.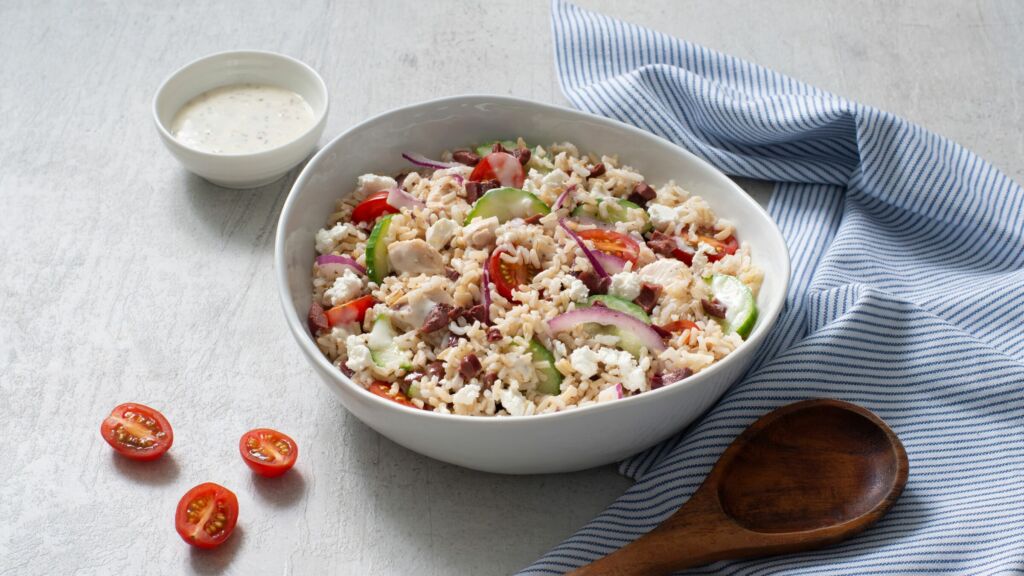 Vegetables: If you're looking for something more veggie-friendly, stock up on bags of lettuce and pre-chopped fresh vegetables, or stop by your local grocery store salad bar. This Crunchy Quinoa Spring Salad offers a flavorful and fresh wrap option. If you want to add a bit of extra protein, feel free to add in some tofu or chickpeas.
Canned Tuna or Salmon: Pescatarians will love this refreshing and light Tuna and Jasmine Rice Salad made with vinaigrette which can also be used to fill your wraps. To really make this wrap filling your own, try adding in some feta cheese or avocado. Not only can this light wrap idea be enjoyed while on the go, but it can also work as a quick dinner recipe idea next time you are pressed for time.
Tips for Folding a Wrap
If you're going to be bringing your wraps with you on-the-go, it's important to make sure that they are folded up tight so that they stay together no matter what.
When it comes to folding a wrap, you'll want to start with at least a 10-inch tortilla. Anything less, and you won't be able to wrap it properly. You'll want to make sure your tortilla is soft enough to wrap up your fillings. If your wraps have just come out of the packet or fridge, you can microwave your tortilla shells or warm them in a dry skillet.
The first thing you'll want to do is to put a small amount of filling in the middle of your tortilla wrap and fold in the sides. Once you have done this you can bring up the bottom flap and begin to roll until the whole tortilla has been rolled up.
Gluten Free Options
If you are looking for a gluten-free option, not to worry. Nowadays there are plenty of wrap ideas you can enjoy. For example, this Chicken Avocado Salad made with Success® Brown Rice. Although the recipe calls for you to serve the salad in an avocado shell, for the hand-held, on-the-go version, we'll be using a tortilla wrap instead. If you're not a fan of spice, you can simply skip the hot sauce.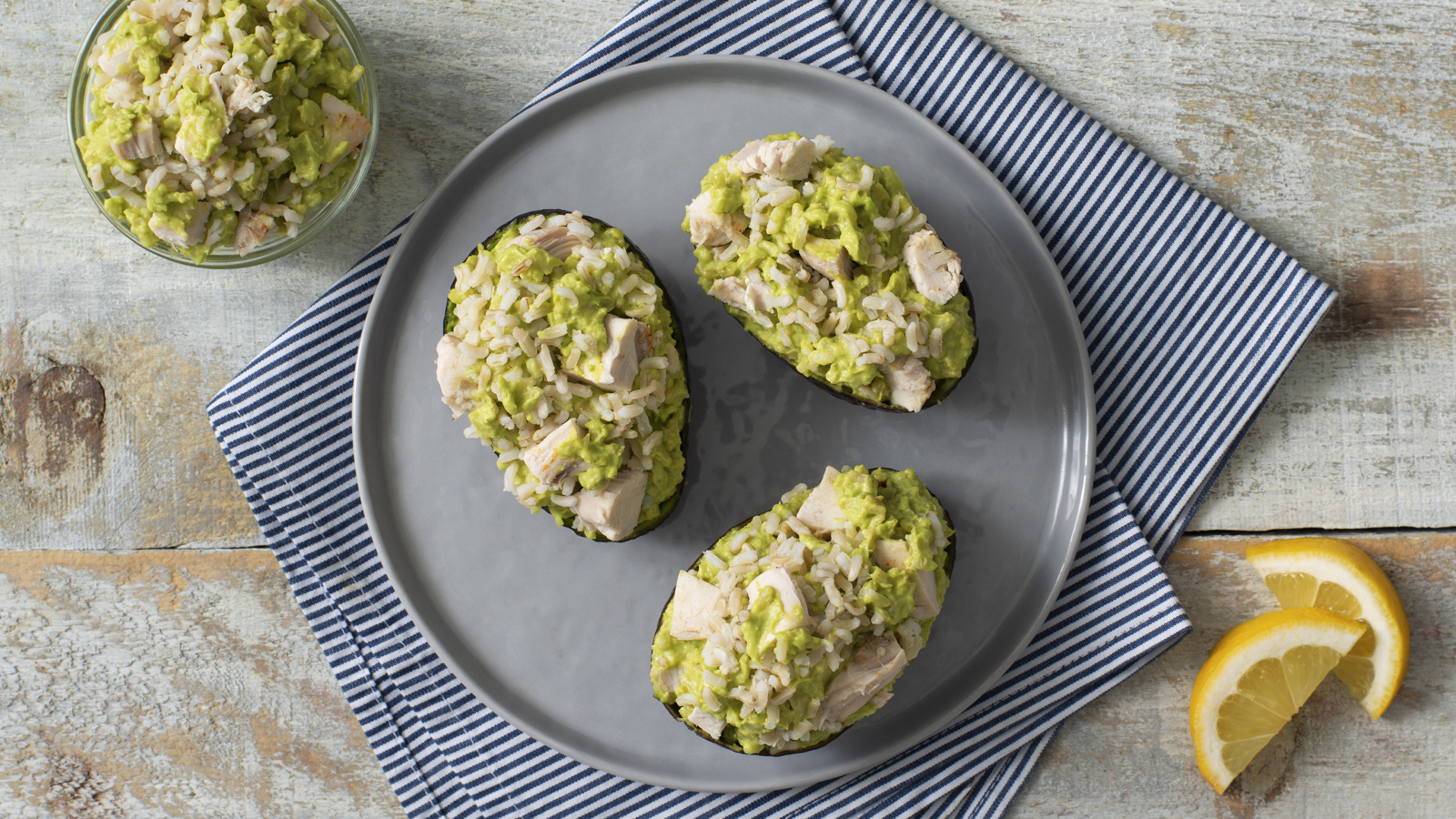 Serve this Chili Rice recipe made with Success® Brown Rice in a tortilla wrap, instead of lettuce cups, for another gluten-free treat you can easily take with you anywhere. This recipe works great if you need to pack a quick lunch for school or work.
International-Style Wraps
The great thing about wraps is that they can be found all over the world with different traditional recipes and variations.
Vietnamese Spring Rolls
These aromatic Vietnamese Fresh Spring Rolls use light rice paper to hold the ingredients together and make a great snack no matter where you are.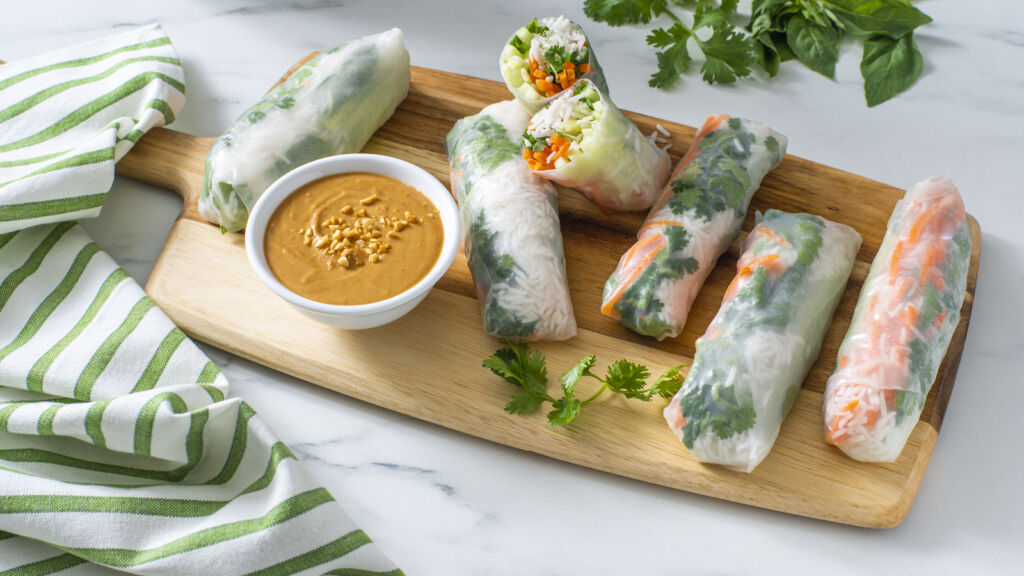 Chimichangas and Burritos
Tex-Mex street foods like chimichangas or burritos make perfect on-the-go snacks.
Additionally there are plenty of chimichanga and burrito recipes that can be made using tortilla wraps, like this Tex Mex Chicken Burrito made with Success® White Rice. Burritos can be quite challenging to wrap due to the amount of ingredients that go into them. The trick is to use a smaller amount of filling.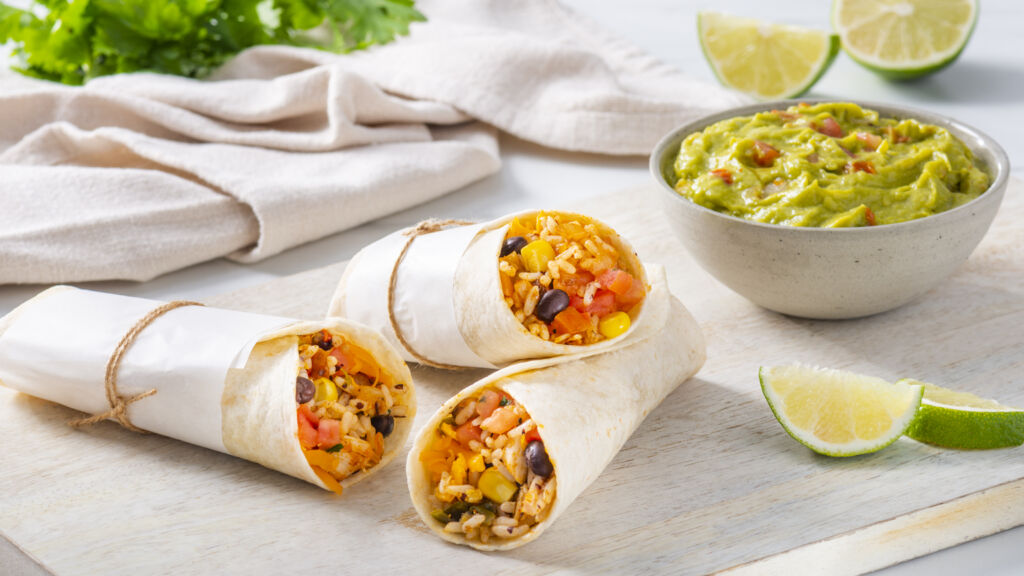 These Mexican Taco Wraps are made with soft tortilla wraps instead of crispy taco shells. There are plenty of Mexican flavors like guacamole, salsa and sour cream that can be added to your tacos to give them your own personal spin. Success® White Rice gives this dish a hearty, yet fluffy texture.
These Chicken and Kale Chimichangas work particularly well as an after-gym snack. For those new to chimichangas, they are essentially a Tex-Mex version of a burrito with crispy shells.
How to Make Your Chimichangas Crispy: Once you have wrapped your chimichangas, you can place them seam side down on a skillet, pan frying until they turn a golden brown.
Although these burrito and chimichanga recipes are not strictly Mexican, feel free to bring your tastes further south of the border by adding in additional ingredients like beans, avocado and cilantro.
Pita Pockets
Instead of using tortillas, pita bread or flatbreads are another great way of making wraps that can easily be enjoyed on the go. These Mediterranean Chicken and Rice Pita Bowls.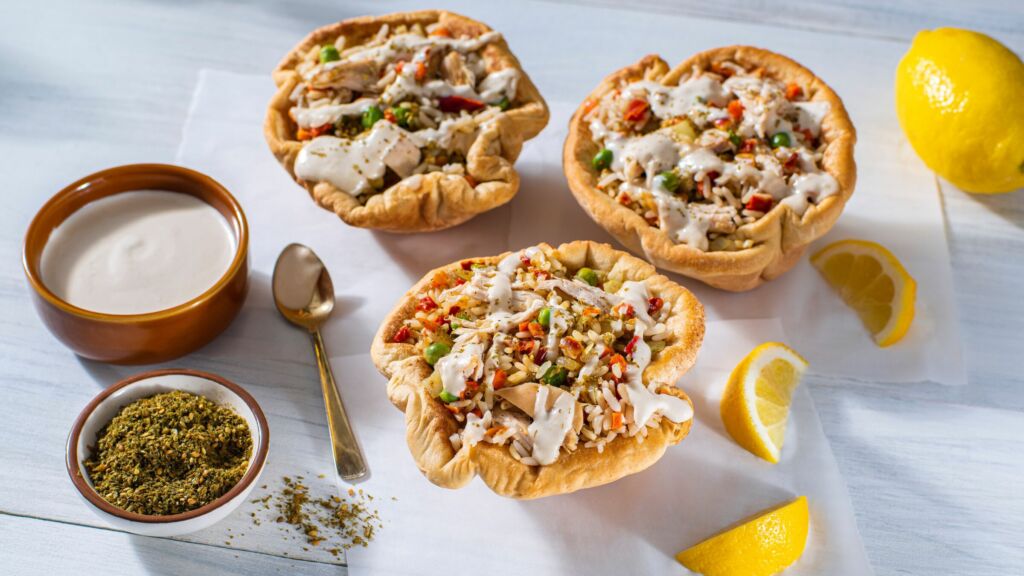 Keep up to date with Success® Rice for more quick and easy recipes you can enjoy wherever you are like this homemade Spanish rice dish!