While you might already be aware that all rice and quinoa are naturally Gluten Free, you might be looking for a few recipe ideas to add to your menu. Whether you're following a Gluten Free lifestyle or just looking to add more plant-based grains into your meals, Success® Rice has got what you need.
We'll share with you some of our favorite recipe ideas for every meal of the day starting with breakfast and snacks all the way to lunch and dinner!
What Foods are Gluten Free?
First, let's talk about what foods are actually Gluten Free. Of course, our rice varieties and tri-color quinoa are on the list! But, it might get confusing when there are all kinds of options and dietary habits nowadays. One thing to remember is that, when in doubt, always check the label of the product you're consuming and make sure that the packages are processed in facilities without gluten.
To make sure you're preparing balanced meals that are free of gluten, make sure you're adding foods from this list. They are all naturally unprocessed and Gluten Free.
Fruits and Vegetables
Beans, seeds, legumes and nuts
Meats, fish, poultry and eggs.
Dairy products (always make sure it has the GF label)
Note: For more plant-based protein sources try Gluten Free tofu or tempeh
Tips for Eating a Gluten Free Diet
What's the secret for preparing simple yet unforgettable Gluten Free meals? Use these tips to set yourself up for success!
Keep your pantry stocked with essentials: While eating clean has become somewhat synonymous with pricier alternatives like buckwheat and almond flour, there are plenty of recipes with tried and true pantry staples – rice, quinoa and beans – that will leave everyone around the table satisfied.
Start meal planning: If you plan your meals out in advance it will be a whole lot easier to eat better quality meals.
Compile all kinds of recipe ideas: There are plenty of foods that are naturally Gluten Free and with a little creativity you can combat meal boredom. Take note of our favorite recipe ideas that you can save for the future or make this week!
Whether you're modifying or maintaining your diet, or are simply catering to family members or guests that eat Gluten Free, a stocked pantry will undoubtedly come in handy. Now, let us show you just how easy it is to make delicious meals for a Gluten Free diet.
Breakfast Ideas
Sweet or savory, a balanced breakfast will give you the energy you need to take on the day.
Need a sugar boost to get you going in the morning? A mix of all your favorite natural ingredients, this Almond and Date Brown Rice Breakfast Porridge will prepare you for whatever you have planned for the day!
Meal Prep Note: This sweet treat can be meal prepped! After all, is there anything better than waking up knowing there's breakfast waiting for you? Make a batch or two so you can freeze portioned grab-and-go meals for weeks!
Not a huge sweets in the morning fan? If you crave something savory first thing, we have the perfect dish for you! This satisfying Rice and Squash Breakfast Bowl has a little bit of everything – from the fragrant Basmati Rice to the aromatic basil. Though it has sweet notes, the cayenne pepper gives this dish a bit of a kick. Plus, the irresistible aroma of maple-roasted butternut squash will fill your home!
Gluten Free Snacks
Stock up on wholesome snacks using brown rice and quinoa. The blend of natural ingredients in these Brown Rice Energy Balls will give the energy boost you need. With Whole Grain Brown Rice, prunes, almond butter, almonds, flax seeds, along with honey and chocolate chips, you're sure to get the pick-me-up you're looking for!
Gluten Free Dinner Recipe Ideas
Save these dinner recipe ideas that are made completely wheat free for you and your guests or family.
Hearty Salads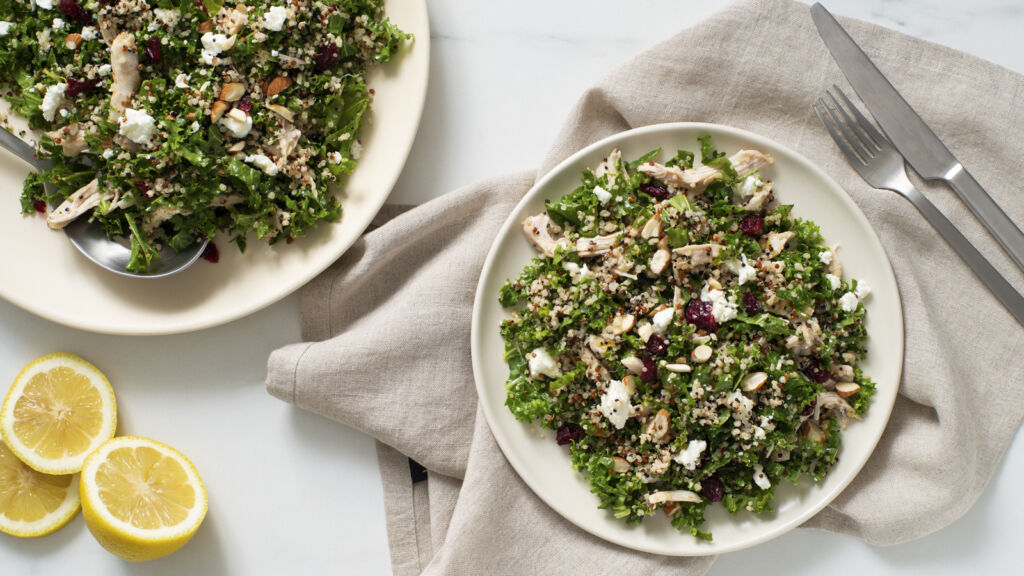 Take your salad game to the next level with these simple rice salad tips. When a salad is packed with grains, you're guaranteed a fresh and filling meal.
Salad Dressing Recipe: Looking for a zesty go-to Gluten Free salad dressing? In a small bowl, whisk together salt, pepper, oil, lemon juice, Dijon, lemon zest, garlic, and honey. Our irresistible Kale and Quinoa Salad with Chicken walks you through the process so you'll have irresistible dressing for a foolproof meal!
Veggie-Forward Dishes
Fill up on some irresistible caramelized roasted vegetables while enjoying a satisfying Roasted Asparagus and Mushroom Rice Bowl.
Bright and aromatic, pesto is a creamy blend of basil, pine nuts, garlic, and cheese and frankly, we can't get enough! Skip the plates and pack some Chicken Pesto Stuffed Peppers! Or, for a twist on the traditional sauce, whip up a batch of peppery arugula and basil pesto for this Arugula Walnut Pesto Rice Bowl; it's packed with sautéed kale, crunchy radishes and whole grain brown rice and makes for a truly unforgettable dish!
Favorites
What's the secret to Successful Meatloaf? Skip the bread crumbs and opt for either fluffy White Rice or nutty Brown Rice!
While this one-pan Whole Grain Spanish Rice is both vegan and Gluten Free, it certainly isn't lacking in flavor! With pantry staples – brown rice, corn, tomato sauce, and cumin – and just 20 minutes, this zesty dish is a quick and easy weekday meal! For a non Gluten Free alternative to this dish, check out this Spanish rice recipe.
Gluten Free Pizza
Pizza is one of the simple pleasures of life and eating Gluten Free is no reason to miss out on this universally-loved dishplate! We have a Rice Crust Pizza that will satisfy your pizza cravings – simply spread with your favorite sauce and pile your favorite toppings on top of this crispy crust!
Dessert Inspiration
With both twists on classic desserts and traditional rice dessert recipes, Success® Rice helps you help yourself to some Gluten Free sweet treats! Good luck trying to resist eating all these No-Bake Peanut Butter Quinoa Cookies before serving them!
Pro Tip: If you are living a strict Gluten Free lifestyle, make sure to check the labels of those oats!
For a dessert that isn't overly sweet, opt for our creamy Grandma's Old-Fashioned Rice Pudding! For a natural sweetener as well as extra pizazz, whip up some Strawberry Shortcake Rice Pudding Parfaits. Or, no one will blame you if you prefer to let the instant pot do the legwork; this irresistible Strawberries 'n' Cream Rice Pudding will have everyone talking!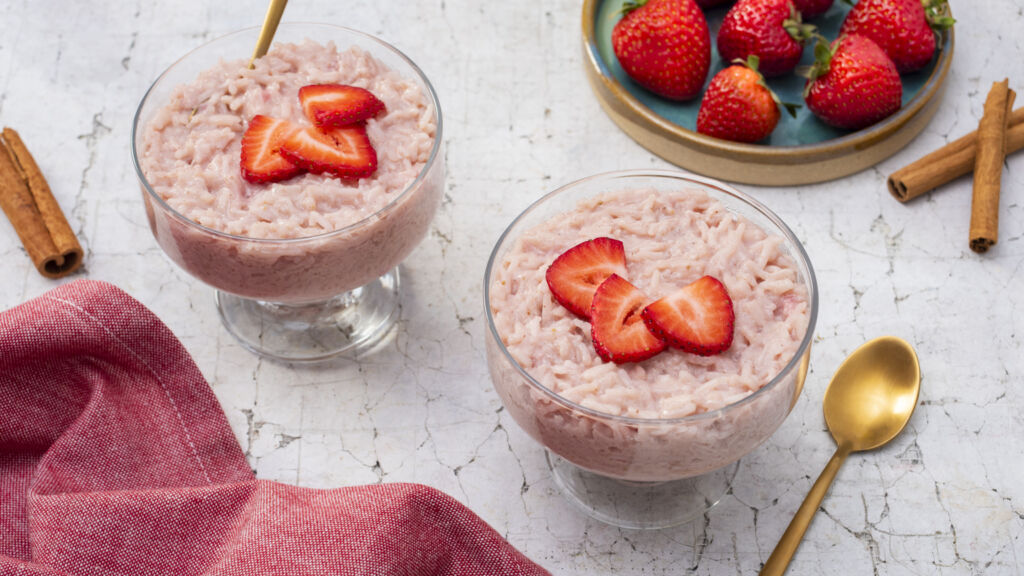 Customizing a menu based on dietary restrictions is simply an excuse to get creative with your recipes. Take these tasty dinners and make them your own. With Success® Rice, you can rest assured that the rice will come out perfect so you'll be able to focus on other aspects of your meal!