No matter what season or sport it is, there is nothing quite like game day recipes to get you cheering! Whether it's tailgating outdoors or at home hosting a party, we've got all kinds of food ideas for you to put together the perfect snack board. Start with our dip ideas and work your way through pizza, jalapeño poppers and more all made with Success® Rice or Quinoa for a hearty and protein-packed option.
Tips For Your Table
Set the scene by laying out your favorite foods on a fun and festive table. Use these tips to help you and your guests get into the spirit of the game.
For easy cleanup, use a disposable colored tablecloth, or butcher paper to toss everything out when you're done if you're tailgating.
For serving, head to your local convenience store to find colored cups, plates and napkins using your team colors.
Convert your table into a buffet-style snack bar starting with some of the cold dips and then onto warmer options like sliders or pizza.
Get creative for a fun sports themed party!
Now, let's dig into some indulgent recipes that you can add to your spread!
Dips to Savor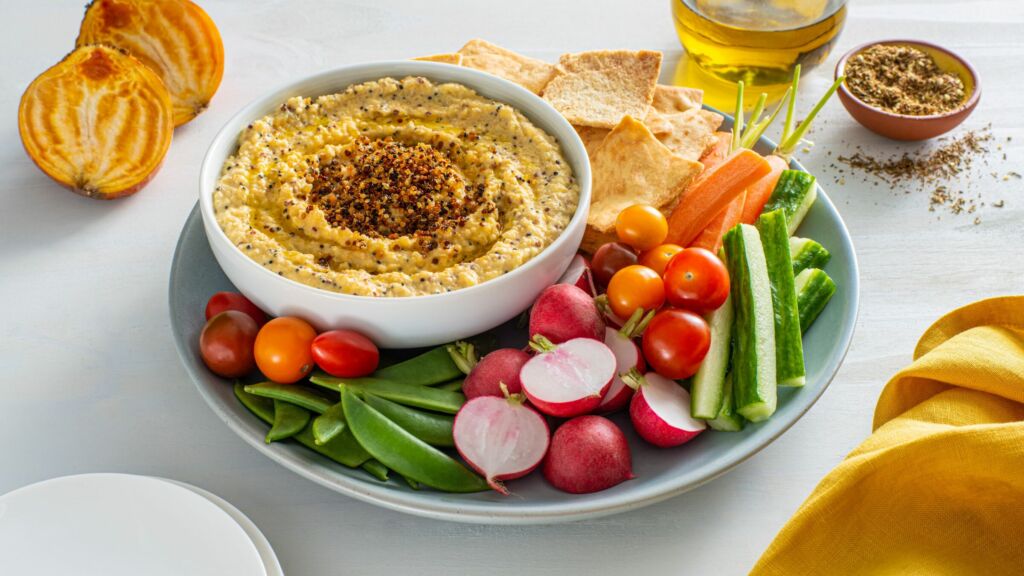 You can never go wrong with delicious dips! Serve them in fun bowls with a side of chopped veggies, pita chips, pretzels, crackers or more to get your party started.The best part is that these two recipe ideas can be prepped ahead of time and stored in the fridge until right before guests arrive.
Our Creamy Golden Beet Hummus takes your favorite store-bought variety and blends it with roasted beets and tri-color quinoa for added taste and texture.You can even switch up the flavor by swapping in Cajun seasoning, everything bagel seasoning or smoked paprika for the za'atar seasoning.
If you love simple classics, try a Garden Spinach Dip that you can put together in just 20 minutes. Combine whole grain brown rice, frozen spinach, sour cream and fresh ingredients like green onions and bell pepper.
Pizza Slices
There are some things that just go hand in hand, and one of them is pizza on game day! This season, make your own Gluten Free Pizza Crust using pantry staples like rice, eggs, salt, cheese and oil. Or, try a mix of our tri-color quinoa with rice cauliflower in this Quinoa Cauliflower Pizza Crust.
Get creative and flavor your pizza with all kinds of ingredients to make it your own. Use a few of our favorite trending pizza toppings!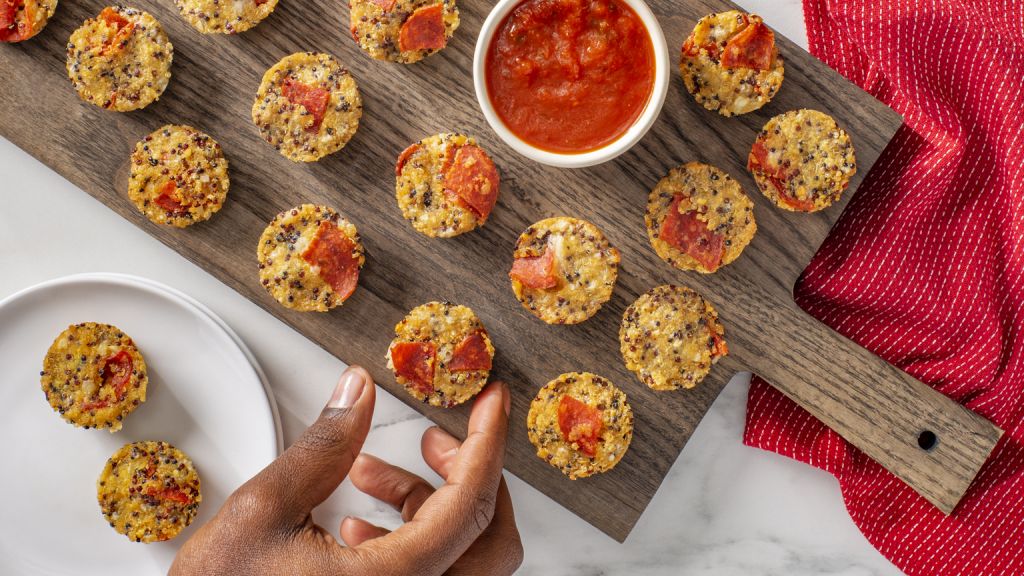 If you want something a bit more bite-sized, try these Quinoa Pizza Bites. Serve with a side of marinara for dipping!
Smothered in Sauce
Throw a stunning curveball for your guests by preparing deep-fried Nashville Hot "Wings" style Cauliflower! To serve at your table, make a small station for everyone to prepare their own plate. Set out one bowl for the soothing white rice, another for cauliflower and another for quick-pickled cucumbers!
You'll need to make room on your table for this delicious and crave-worthy Instant Pot Cheesy Buffalo Ranch Chicken Rice. As a bonus, although this multicooker is meant to be fast, it can also work as a slow cooker so you keep your dish warm throughout the game.
Stuffed Recipes
While these amazing Baked Vegetarian Taquitos are perfect on their own, level up your game day table by preparing a taquito bar. Arrange different sauces for dipping like queso sauce, salsa or guacamole alone with cilantro and sour cream.
Or, use a classic like stuffed Jalapeño Rice Poppers for a bite of something spicy, creamy, comforting and delicious! Plus, they're great all year round from March madness all the way to the World Series.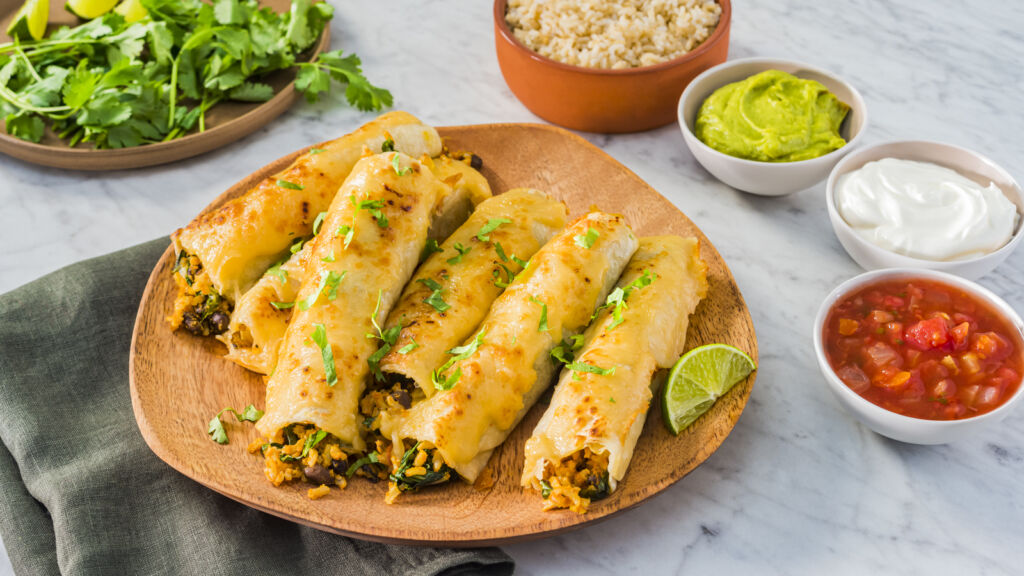 Meaty Options
To finish your table off, meatballs and sliders are a great option. Try our Beef and Quinoa Meatballs made from scratch using toothpicks for easy eating, or serve in dinner rolls to make sliders. Watching the superbowl? Make these into open-faced mini football sliders with shredded mozzarella on top to look like stripes on the ball.
Are you looking for a meat-free or plant-based option? Make your own Black Bean, Quinoa and Feta Burgers. If you need more to share, shape them smaller and place them on dinner rolls instead of hamburger buns.
Whether it's game day or a potluck dinner, you can share your success in different ways! Take a look at our Success® Rice Kitchen section for tips and more recipe ideas for any event.