Summer heat brings pool parties, lazy days, and – best of all – a fresh crop of delicious garden fresh vegetables. The warmer temperatures and long sunny days create the perfect climate for fresh veggies such as cucumbers, tomatoes, peppers, beans, and more. From refreshing salads to hearty bowls, Success® Rice offers the ideal base for your summer meals.
Growing any plant can be a fulfilling experience in itself, but nurturing your own vegetables is especially rewarding. The excitement of watching them grow is only amplified by the experience of getting to eat the fresh produce cultivated from your own efforts! Summertime brings the perfect climate for vegetables such as cucumbers, tomatoes, peppers, squash, beans, sweet potatoes, peas, okra, eggplant, corn, sweet onion, shallots, and more!
Whether you've got a green thumb, or are just starting your gardening adventures, we have a few tips and recipes to get you inspired. Let's dig right in!
How to Start a Vegetable Garden
Starting a garden from scratch can be overwhelming, but is a great investment in developing a skill and saving money on grocery store produce. Just follow some simple steps and tips and you will have fresh produce in no time!
Start by choosing the right location. Find a place in your yard that has plenty of sunlight and is close to a garden hose or water source. Start small and choose around three different vegetables that you know and love for your first try.
2. Prepare the chosen spot with nutrient-rich soil, plant the seeds per the dates and depth provided on seed packages, make sure there is enough room in between each seed, and add water.
3. Keep up with your garden by removing weeds, watering regularly, and fertilizing for best results.
Gardening Tip: While many veggies need lots of space and deep soil to spread their roots, vegetables like tomatoes, peppers, okra, beans, cucumber, and even eggplant can be grown in big pots!
Summer Vegetables
Bring family and friends together with delicious shareable meals made with fresh vegetables. Nothing shows you care like sharing your own food and cooking it for the ones you love. Whether you are starting your garden or enjoying fresh vegetables from the market, here are some veggie-full recipes to inspire your cooking this summer.
Onions
To grow your onions, you need a deep pot, at least 10 inches deep, and give each onion you plan to grow at least 3 inches of room. Find the perfect pot, grow your onions, and make this Aromatic Onion Rice Pilaf full of bold and fragrant flavors.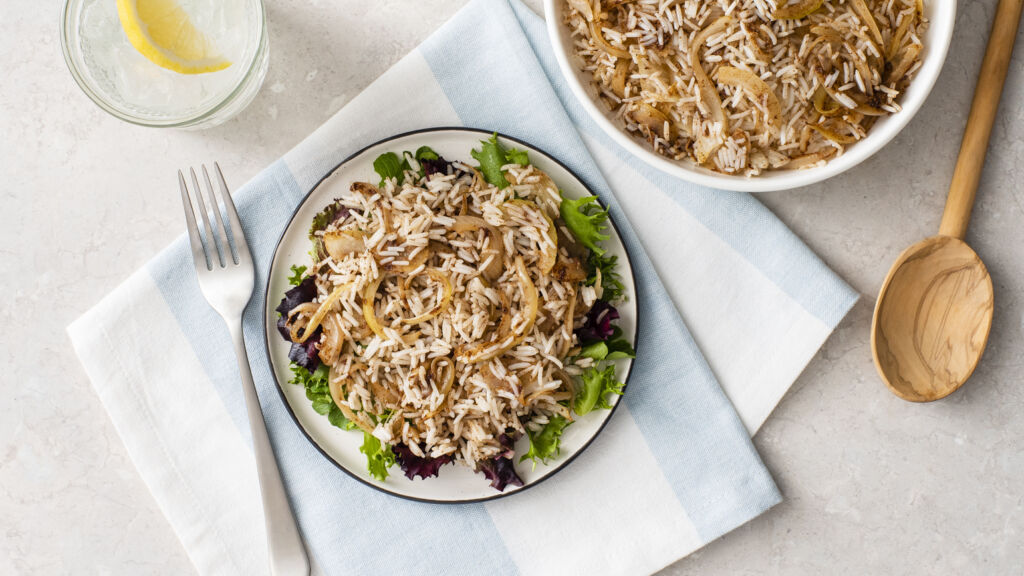 Eggplant
With a unique flavor and texture, eggplant is a meaty vegetable that is used in a wide variety of cuisines from Italian to Indian. With its glossy purple skin, it will not only add a pop of color to your home garden but to your homemade meals as well! Whether you sauté, bake, or grill it, eggplant will bring a tasty touch to your kitchen.
These recipes are sure to be a favorite at the dinner table no matter if the veggies are picked from your yard or bought at the market. Take a spin on classic Eggplant Parmesan and make this Crispy Eggplant and Tomato Rice dish that will impress the friends you share it with. Use your homegrown tomatoes to make the rice, or dice them up for this One-Pot Greek Eggplant Rice full of zesty flavors.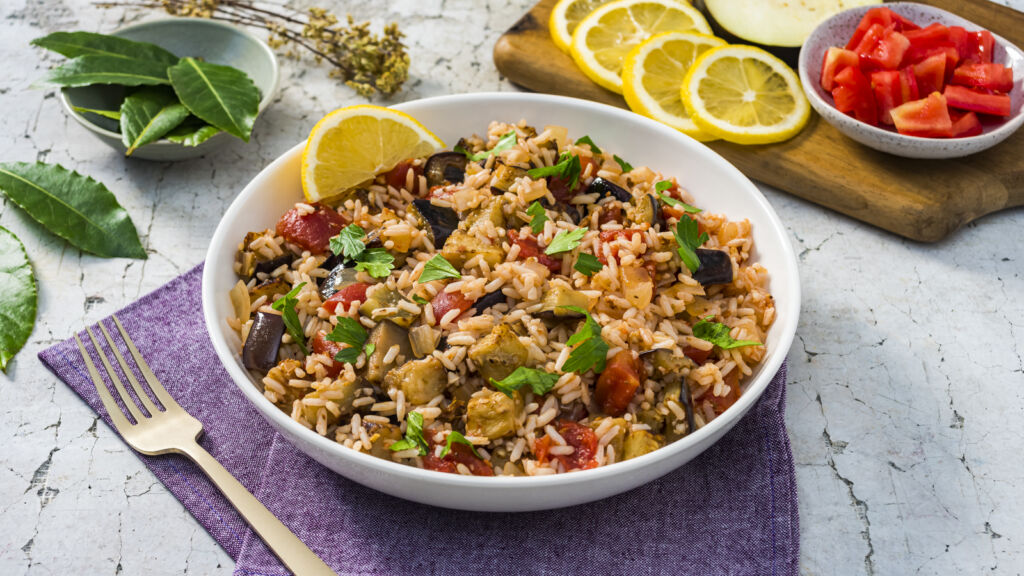 Corn
Fresh corn can make a delicious summer snack, to grow, simply space out your seeds 8-12 inches apart in soil that gets full sun. Sometimes you can even grow corn by putting the seeds straight in the ground! No tilling or extra soil required.
Once your corn has reached maturity, create delicious dishes like this Mexican Grilled Corn Salad that is the perfect side to share with family and friends. Bonus points for growing the corn yourself!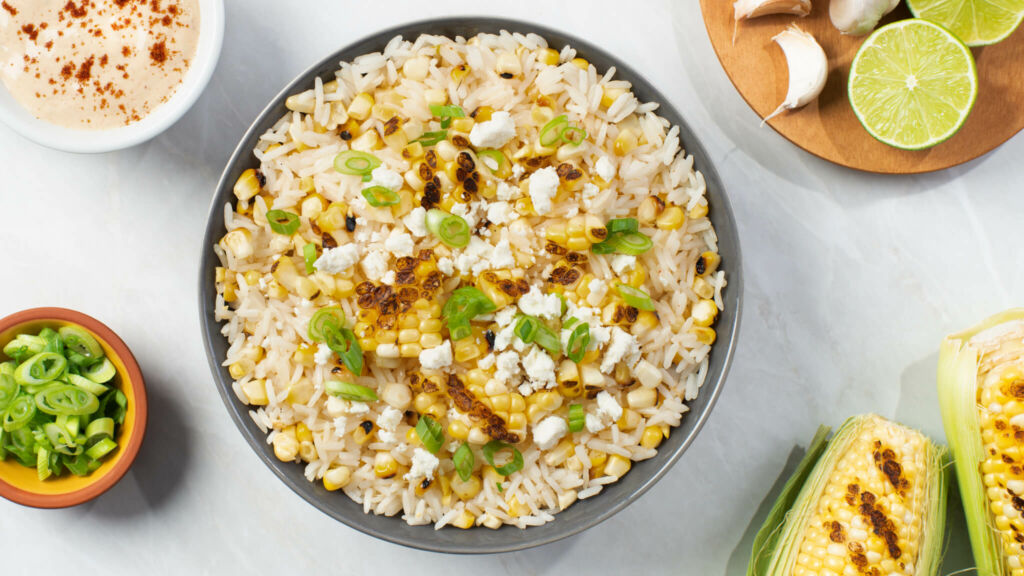 Tomatoes
Tomatoes need rich soil and a nice sunny spot to grow. Plant your seeds around 30 inches apart to give them plenty of space. The great thing about tomato plants is they can be grown in pots, or even in hanging planters upside down!
Heirloom: Juicy heirloom tomatoes are considered one of the most flavorful varieties and slice well for many different types of dishes – from layer into caprese salads to piling on an Ultimate Meatless Burger.
Cherry: For a burst of flavor, toss cherry tomatoes into salads or add to a delicious skewer. These bite-sized tomatoes are the sweetest variety you can opt for in your favorite recipes: this Easy Chicken and Rice Salad is the perfect addition to your summer meal!
Beefsteak: For those who are working to hone their gardening skills, the celebrity beefsteak is an ideal pick and this plant variety produces fairly large tomatoes with an ideal round shape. Pick some juicy tomatoes right off the vine for these tasty Garden Stuffed Tomatoes!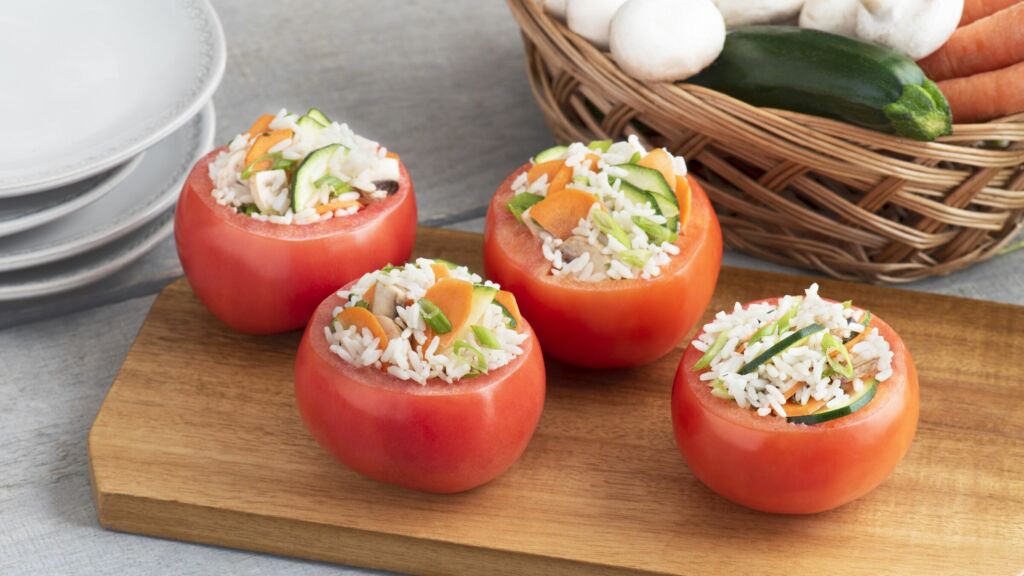 Bell Peppers
A great plant to grow on a sunny balcony balcony, or planted 18-24 inches apart in your garden, bell pepper plants are a great option for beginner gardeners. Grow a mixed variety of colors to add beautiful elements to your garden and your home cooking. When shopping for this colorful vegetable, look for peppers that have smooth yet firm skin and a fresh green stem!
Put your tomatoes and peppers to use for a fresh meal from garden to table: these Zesty Stuffed Bell Peppers that are full of flavor and a hint of spice. Perfectly portioned to share or prep for quick lunches, this meal is a fun way to change up your weekly kitchen routine. Make these crowd-pleasing Parmesan Rice Stuffed Peppers for a creative way to do Italian night at home. Top with fresh basil from your herb garden for that extra touch!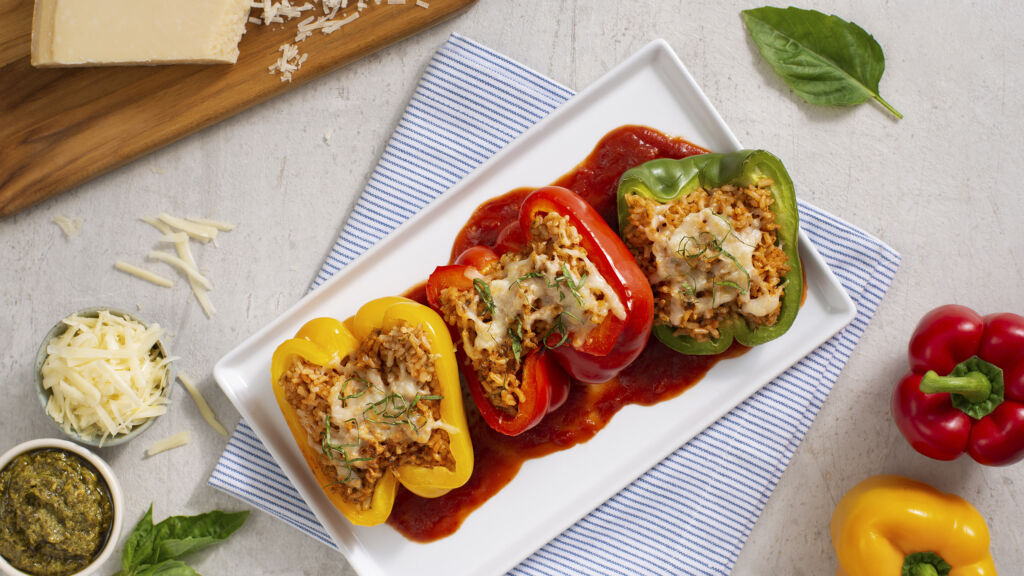 Green Beans
Whether you have a garden, a raised bed, or planters, green beans are an ideal plant for first time gardeners! They are easy to care for and each plant produces a large yield of beans.
Make this Quinoa Green Bean Casserole, full of fresh green beans and our Success® Tri-Color Quinoa, packed with protein and other nutrients all in one casserole dish! Do more with your fresh veggies and Tri-Color Quinoa with this Easy Green Goddess Summer Quinoa Salad that will be the perfect lunch on a hot day.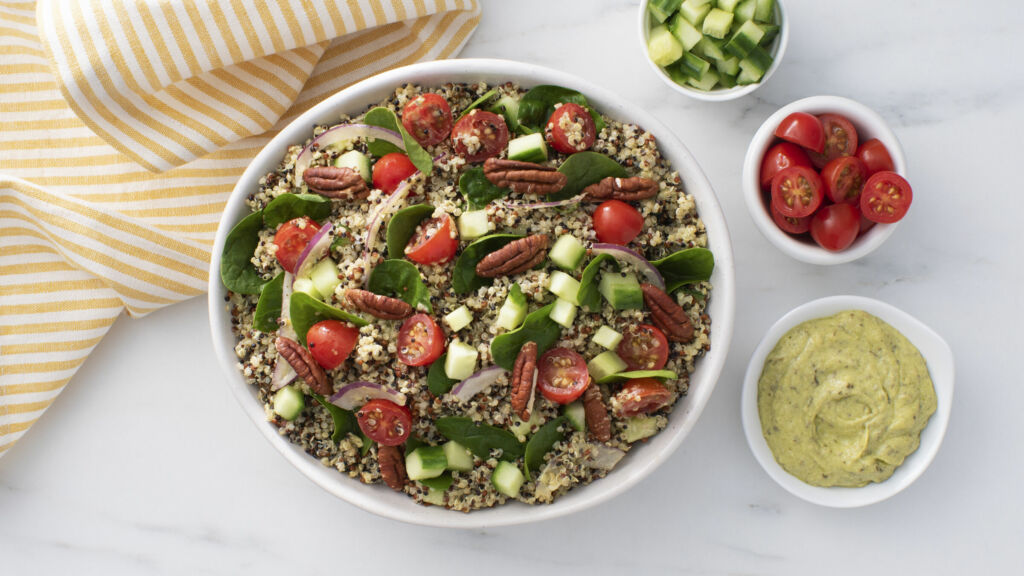 Cucumbers
Cucumbers are the perfect crunchy and refreshing summer vegetable. They can be grown in pots, horizontally along the ground or vertical on a fence or trellis. After a long day gardening in the summer heat, you can enjoy your hard work with these refreshing recipes.
Make this delicious Salmon Rice Bowl with Turmeric Yogurt Drizzle with Mediterranean spices, zesty yogurt, and crunchy cucumbers for the perfect bite. Or get creative with a vegetarian take on a seafood favorite with this Hearts of Palm "Ceviche" with Yuzu Mayonnaise. Served cold over a bed of Success® Jasmine Rice, this refreshing dish is the perfect veggie appetizer full of fresh cucumbers, tomatoes, red onions, and a kick from the jalepeño.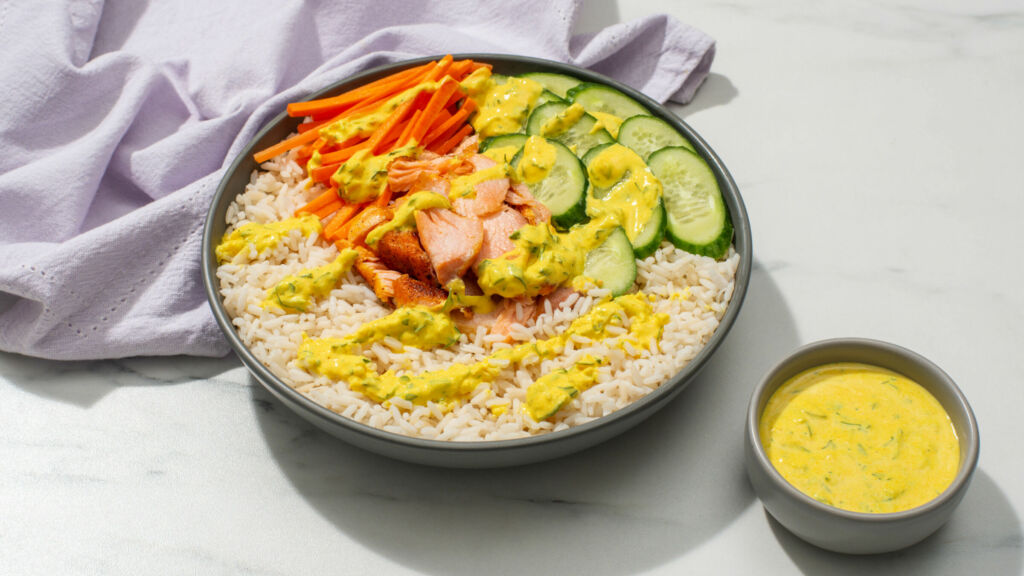 Grab some soil and a bag of Success® Rice and get ready to create delicious meals with fresh homegrown vegetables. If you don't have room for a garden, grow some of your favorites in pots or visit your local farmers market for that handpicked local quality! No matter the source, using a variety of fresh seasonal vegetables is a great way to level up your meals and impress your friends and family.