As the sun shines brighter and days get a little warmer, we start looking for fresher alternatives in the kitchen. Summer is without a doubt, one of the best times of year to enjoy freshly harvested fruits and vegetables. At Success® Rice, every now and then, we like to highlight one amazing ingredient for the season and help you make the most out of seasonal produce by combining it with your favorite grains to eat throughout the week. Just take a look at our feature for mushrooms during spring and you'll see what we mean.
So, when considering which summer produce to choose, a million answers came to mind. From apricots to zucchini, there are so many wonderful foods to enjoy during the hotter months of the year. But, one of our favorites is without a doubt golden beets. We'd like to take a closer look at tasty ways you can enjoy them, and as a bonus, we've included additional summer fruits and vegetables!
Discover how you can start adding this seasonal veggie into your weekly rotation, along with a few other cream of the crop summer produce options! There is also recipe inspiration, so you can let your inner chef surprise you and your family at every meal. Success is always best when shared with your loved ones – or social media followers!
Golden Beets
Ranging in size, color and variety, golden beets bloom when the heat kicks in and can be eaten either cooked or raw. You can try them pickled, roasted, in soups, salads or mashed, and this vibrant "Carpaccio" Style Recipe with Roasted Beets will truly steal the spotlight for any get-together. To make this impressive-looking dish, pack your plate with different colored beets, slice them and roast before layering. Carefully assemble, and top with Success® Tri-Color Quinoa, leafy arugula, capers and red onion. The result? A delicious salad that is a feast for the eyes!
But, don't stop there, experiment with the taste and texture of golden beets by adding them into a bowl of Creamy Golden Beet Hummus with toasted quinoa on top for an extra crunch to the average hummus dip. Serve with sliced veggies for an appetizer or fun addition to your meal!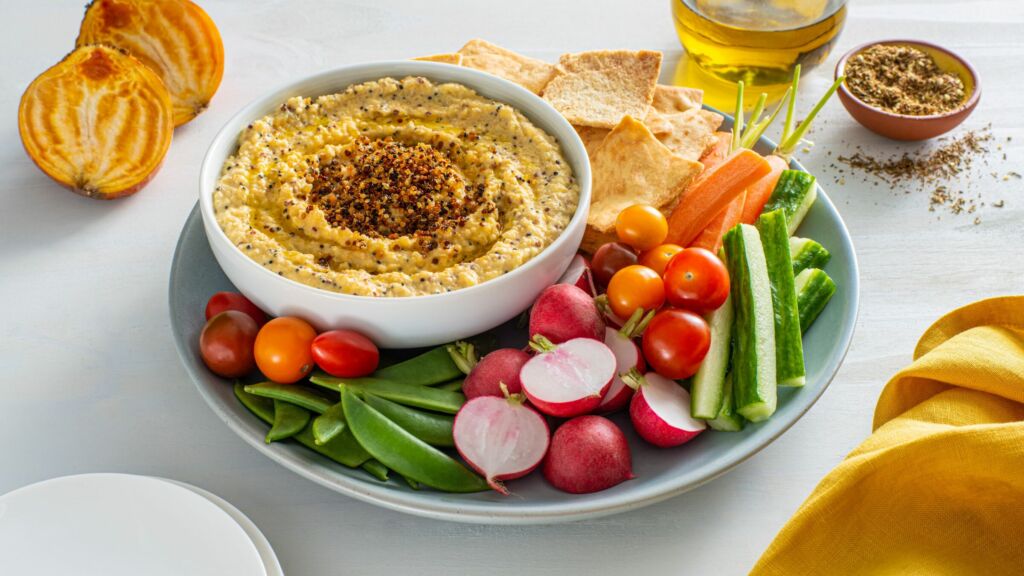 If you're looking for something a little more hearty for a summer BBQ, use beets for added flavor and nutrients to these meat-free Golden Beet and Rice Burger Sliders. Serve as a tasty slider topped with arugula and goat cheese in lettuce wraps or form them slightly larger for a grilled veggie burger on a classic burger bun! The options are endless with these incredible summer beets.
Note: As an added bonus, in contrast to classic purple beets, golden beets leave less bold coloring when slicing making for easier cleanup! If beets come with their greens, chop off, wash and save for other recipes.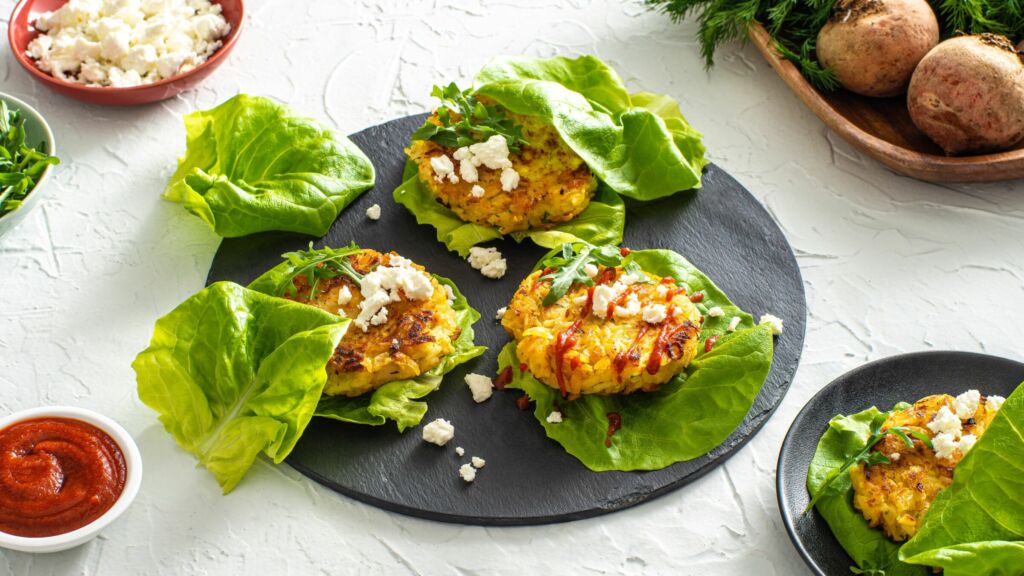 Apricots
From the family of peaches and nectarines, apricots are a true delicacy to enjoy on their own or in delightful recipes, especially during the summer. These fruits are great to balance tangy and acidic flavors in salads as they will add a sweet counterpoint.
While it calls for dried apricots, when in season, use thinly sliced fresh apricots for this hearty Quinoa Salad with Apricots and Snap Peas. Peas are also in season starting late spring and throughout the summer, so buy fresh ones on your run to the farmer's market. And remember, always wash your produce with cold water.
Avocado
Some might say avocados have a short season, as they may turn fully ripe in between your grocery run and the commute home. Their peak season is actually over the summer and you should know that they are harvested unripe in order to ripen off of the tree. There are many ways to enjoy avocados, and probably one of the best ways is with a simple splash of lime juice, mashed, and sprinkled with salt. However, when used in recipes, it is a true game changer.
Elevate dinner time by creating sophisticated towers with this Quinoa Avocado and Citrus Salad topped with assorted greens for an impressive appetizer or entrée. No oranges or walnuts on hand? Substitute with similar ingredients like pomegranate, tangerine, or cashews. What makes this dish glow is the combination of Success® Tri-Color Quinoa and avocado.
Bell Peppers
Bell peppers can be found in different shapes, sizes and colors. Their smooth and colorful skin shines brighter in summer, as this is their peak season.
One of our favorite ways of cooking peppers is by stuffing them with hearty grains. These Parmesan Rice Stuffed Peppers are packed with brown rice, pesto, tomato sauce, mozzarella and Parmesan cheese for a meatless recipe that will make everyone's mouth water.
Pro tip: Serve them as a BBQ Side Dish by warming them on a heat-proof or aluminum tray on the grill covered for a few minutes and enjoy melted cheese in every bite.
Corn
Wonderful in salads, baked goods like Cornbread or grilled and served on the side, the sweet undertone of corn makes it a great addition to almost any meal. If buying fresh corn, you want to look for ears filled with bright yellow and plump kernels. Peak season is from May through late September.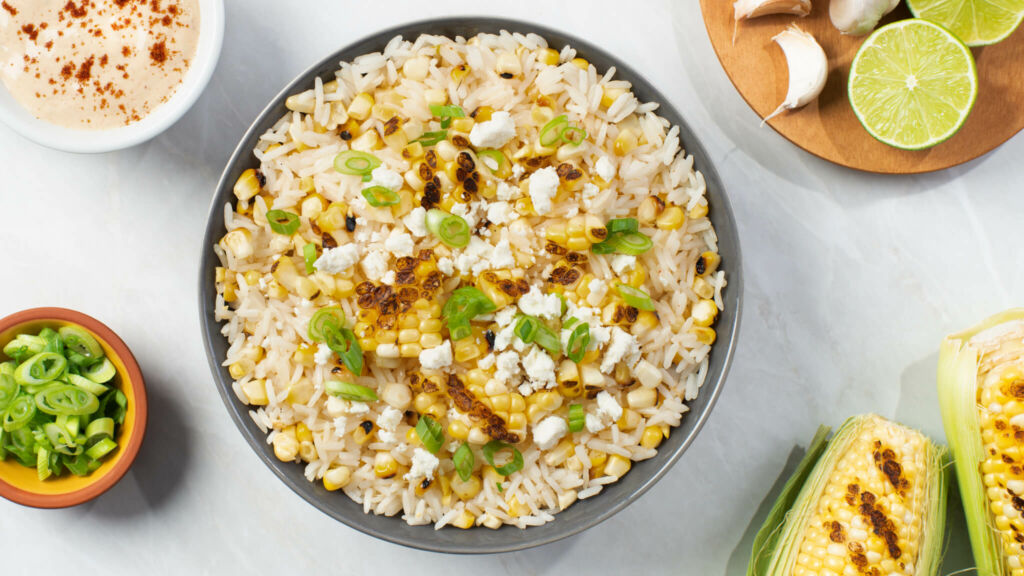 For added convenience, use the canned version, but especially during summer, there's some magic in roasting corn over the grill, topped with butter and a sprinkle of salt. We recommend slicing kernels off the cob to make this delightful Mexican-Style Grilled Corn Salad. Combine with mayonnaise, seasonings and crumbled feta cheese to enjoy this delicious mixture served over Success® Basmati Rice.
Cucumber
With a mildly sweet flavor and a bright green skin, cucumbers are known for their hydration properties. Similar to watermelon, the composition for this veggie is mainly water – making it great for eating throughout the summer.
They are usually eaten pickled or raw and make a spectacular addition to any salad or rice bowl. Try them thinly sliced in this vegetarian Nashville "Hot Wings"-style Cauliflower Rice Bowl.
Pro tip: Use any leftover slices of cucumber to add a naturally refreshing flavor to your water.
Strawberry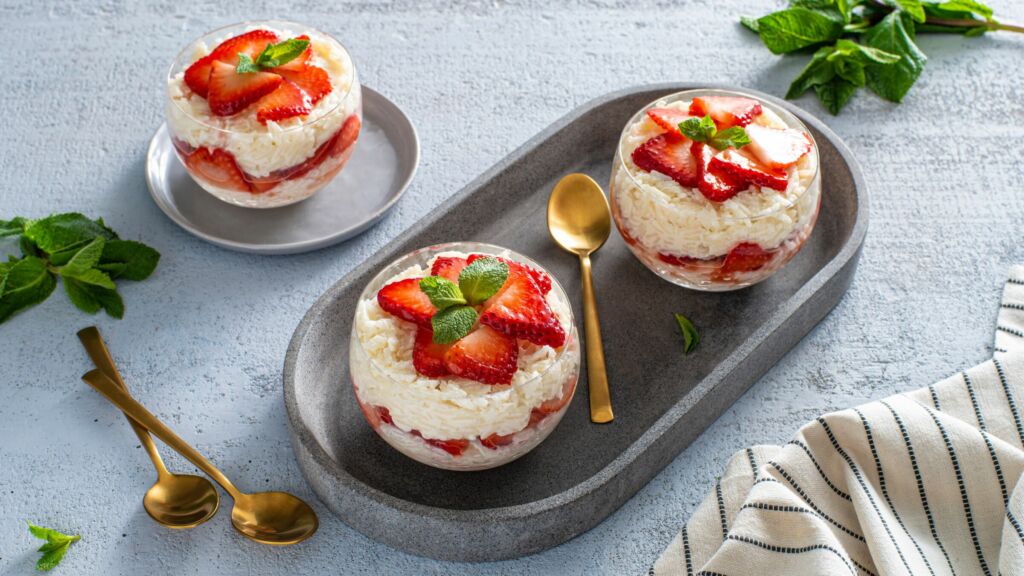 The growing season for these berries is rather long, but peak season is usually from April to July. If possible, stop by your local market and invest in the most plump and brightest red strawberries. Wash carefully, slice with precision and use to build the delicate layers of these Strawberry Shortcake Rice Pudding Parfaits.
Storage tip: Berries are delicate, so to avoid bruising, keep them freshest in the fridge, unwashed, and rinse with cold water before enjoying.
Tomatoes
The best tomatoes grow in summer months. This fleshy ingredient comes in different varieties and colors, and each of them is perfect for a different meal preparation. For anything from bold sauces, salads, fresh soups to cocktails, tomatoes are versatile and a summer staple.
You would be surprised at how many fun recipes you can make with them, even Stuffed Tomatoes! Look for bigger and firmer ones at the farmers market, scoop out the pulp and substitute with a hearty combination of white rice and other seasonal veggies like carrots or zucchini.
Storage tip: Tomatoes should be stored at room temperature and far from windows, direct sunlight will ripen them faster.
Watermelon
Mainly composed of water, watermelons are known for being fresh and help beat the heat on summer days. Most people only enjoy this fruit on its own, but the truth is, it also works wonders when used as an ingredient in recipes.
Add some of that diced fruit as a topping to any leafy green salad, or cut in larger slices to grill on the barbecue. Heat will enhance the sweet flavor as fruit absorbs some smoky flavors for an amazing entrée or side dish at your next family BBQ.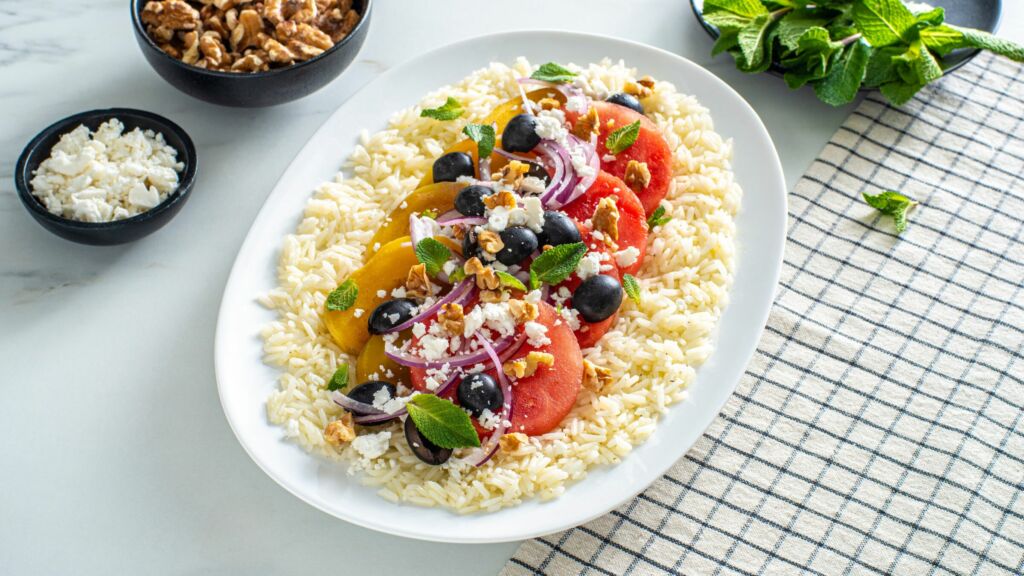 If you want to take it up a notch, mix with golden beets, red onion, Kalamata olives, walnuts and feta cheese for a Greek-inspired salad served with Success® Jasmine Rice.
Zucchini
The harvest season for this veggie is from summer into fall – so there's plenty of time to cook with it. You might already have a go-to Zucchini Boats recipe so we wanted to give you something different to continue experimenting with this delicious summer ingredient: Tex-Mex Zucchini Rice Latkes.
Traditionally made with potatoes, latkes can be served for a snack or appetizer or with a side of salad greens for a filling meal. Try them on the grill for a meatless substitute for burger patties.
You probably already know that using fresh, quality ingredients is what sets apart a true restaurant-style home cooked meal. And, using locally grown summer produce for your weekly meals along with Success® Rice and Quinoa is the perfect place to start. Try any of these delicious meal ideas for your summer menu whether it be meal prepping lunches and dinners or at your next BBQ. If you are looking for a fun new seafood recipe, try our shrimp recipes with rice.