Let's not forget that eggs are a crucial part of the daily diet and can be consumed at any time of the day: from breakfast to snack time, and of course during main meals. Even though eggs can be enjoyed on their own, with Success® Rice, you'll learn how to create beautiful dishes based on this delicious ingredient that is incredibly rich in protein. It becomes even more appetizing when paired with any of the rice or quinoa varieties we offer.
Quick Egg Tips
A great source of protein and a common household staple, eggs are sure to be on the weekly grocery list for many. There are a few things you should consider when purchasing them:
Check the expiration date: they are fresh goods, and for this reason, they don't have a very long lifespan (we are talking about a shelf life of around three weeks starting from the time they are gathered from the chicken coupe).
Be aware of their different sizes and pick the right carton for your purpose. There are a variety of options to choose from (Small, Medium, Large, Extra-Large and Jumbo) depending on their weight and circumference. Therefore choose them carefully according to your desired use. 
Pay close attention to the containers as well: they have to be tightly sealed, or you'll run the risk of making scrambled eggs even before getting home.
Different Ways to Cook Eggs
Follow along for some cool ideas on how to combine our delicious rice with the main ingredient of the week: the egg! Luckily, there are a multitude of ways to cook eggs and countless recipes to choose from!
Fast and Flavorful Fried Eggs
This is one of the most classic ways to cook eggs, and it is also ideal to make the Kimchi Fried Rice Bowl: a rich Korean-inspired dish that is often topped with a fried egg. What's interesting about it is that, just by following the steps, you could make something more delicious than any local takeaway restaurant.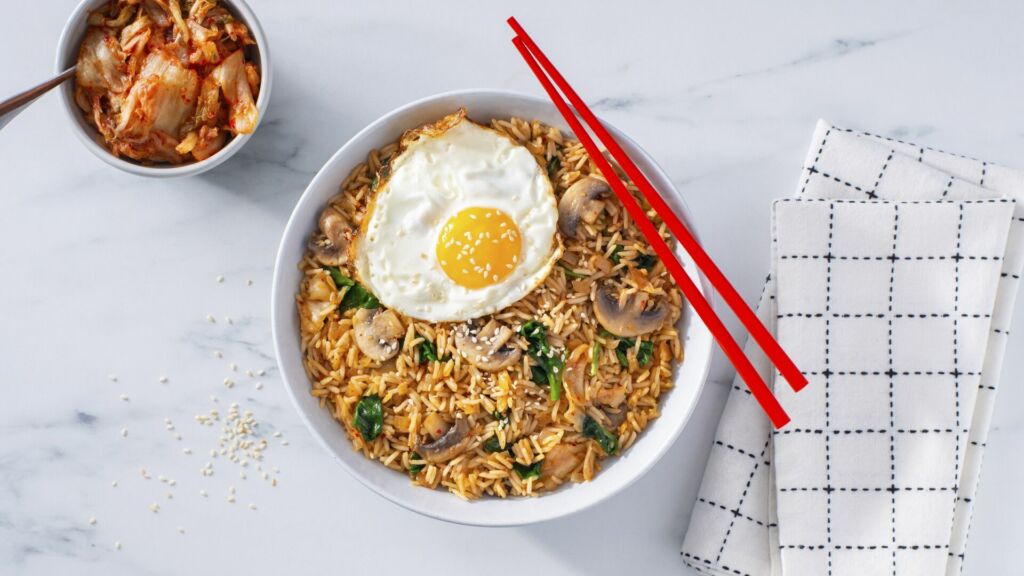 Pro Tip: It's better to fry the egg in butter rather than olive oil because it will give it a creamier texture and allow it to slide right out of the pan with ease.
Hearty Hard Boiled Eggs
Another extremely common way of cooking eggs is by boiling them. Even though it is a very easy task, you still have to follow a few little tricks to make sure that they come out perfectly.
Keep in mind that peeling brand-new eggs turns out to be somewhat challenging, so make sure to buy them at least a week ahead of time. 
Arrange eggs in a saucepan – leave enough space for water to circulate – and fill with cool water and a teaspoon of vinegar or salt, leaving about 1 inch of water over the single layer of eggs and cover with a lid. 
Bring water to a rolling boil over high heat then reduce to medium-high. For soft and runny yolks and whites, you only need 2 to 4 minutes. In 6 to 8 minutes, you´ll get solid egg whites, but softer – though set – yolks. If you prefer fully set yolks and whites, leave the eggs in the boiling water for 10 to 15 minutes.
Remove from heat and place the eggs in a bowl of ice water so they do not continue cooking (this also makes them easier to peel). 
Storage Tip: Hard-boiled eggs can be stored for up to a week.
Boiled eggs can be easily eaten with no side dish, but that would be a shame since they are great in so many recipes! For instance, we can find them in the California Creamy Rice Salad, which only requires one bag of Success® White Rice, some vegetables, a few condiments and 2 chopped hard-boiled eggs. These ingredients create a creamy treat that is appealing at any time of the day.
Perfectly Poached Eggs
Unlike the other methods of cooking, poached eggs are not as popular – possibly due to their mode of preparation – which requires a little more attention. On the other hand, they have a much more inviting look and elevated chef quality: the coagulated egg white forms a delicate (but firm) layer around the yolk, which remains runny and creamy.
How to Poach Eggs
Add egg slowly into the water by submerging the bowl with the cracked egg into a pot with water that is barely simmering. Cooking Tip: If you want to get picture-perfect eggs, strain the egg before sliding it into the pot. 
Practice makes perfect, so get cracking! These two recipes are great excuses: try your hand at perfecting poached eggs – you're sure to fall in love!
Start the day right with a sweet and savory rice bowl. With a base of fragrant Success® Basmati Rice, our Rice and Squash Breakfast Bowl is enriched by maple-roasted butternut squash and protein-packed poached eggs.
Looking to add more greens to your mealtime routine? Our Arugula Walnut Pesto Rice Bowl is loaded with nutty  Success® Brown Rice and is an ideal meal for vegetable enthusiasts.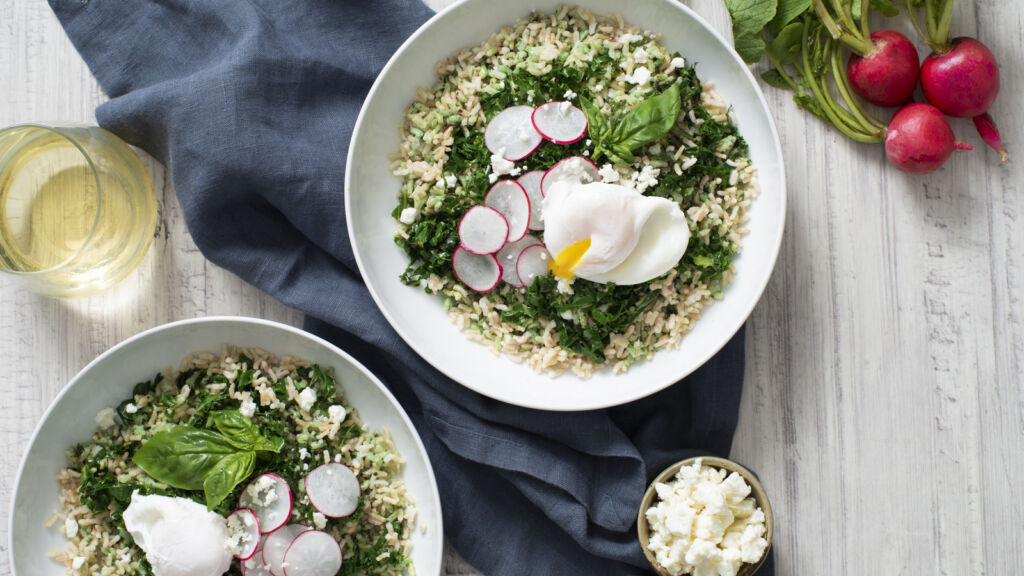 Simple Scrambled Eggs
We decided to leave one of the most popular methods of egg preparation for last! As everybody knows, scrambled eggs are a classic breakfast dish that can be enjoyed on their own or – better yet – as part of a larger meal, like in the two following recipes:
Turmeric Fried Rice with Greens: a bowl of Success® White Rice turned golden thanks to the vibrant yellow of both the turmeric and the scrambled eggs. 
Bacon and Eggs Fried Rice: it's hard to believe that you have never tried one of the most classic breakfasts of all time, which is bacon and eggs. This is a perfect combination for both adults and children!  
Cheesy Denver Omelet Stir-Fried Rice: for a combination of classic breakfast ingredients, try this delicious deconstructed omelet!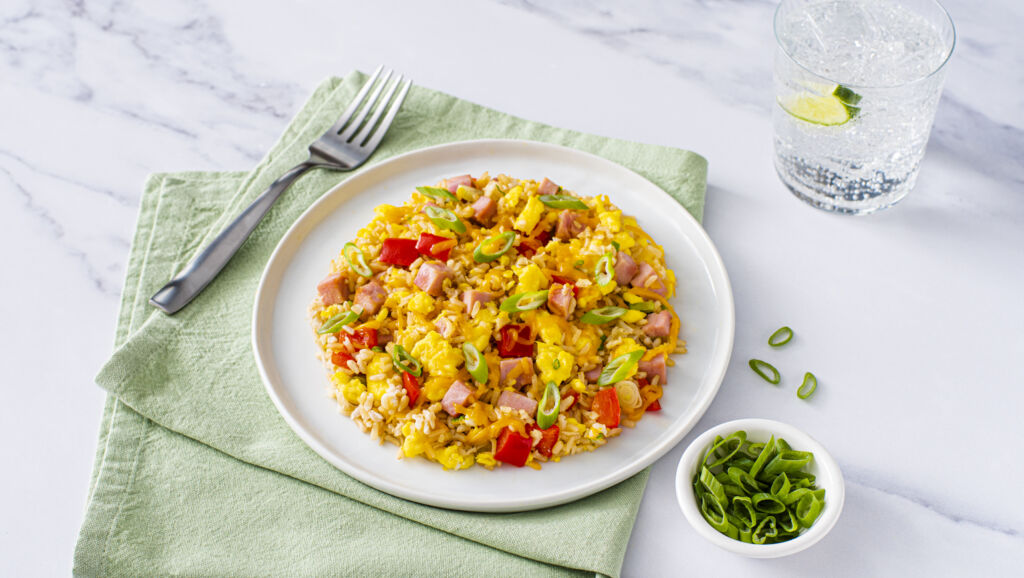 Cooking Tip: For extra creamy scrambled eggs, crack the egg and add a spoonful of sour cream in a bowl and whip before cooking.
Fun Frittatas
Why not whip everything together – literally! Beat eggs together for classic breakfast that can be enjoyed at any time during the day! Frittatas have a fluffier texture than omelets. Simply whisk the eggs together more forcefully until you have your mixture more custard-like. Draw inspiration from the Italian-inspired Spinach and Quinoa Frittata.
Unbeatable Baked Eggs
While eggs are generally cooked on the stovetop, don't forget you can put your oven to work. Make a delicious Indian Spiced Tomato and Rice Casserole with Eggs and get a taste and texture you didn't know you were missing!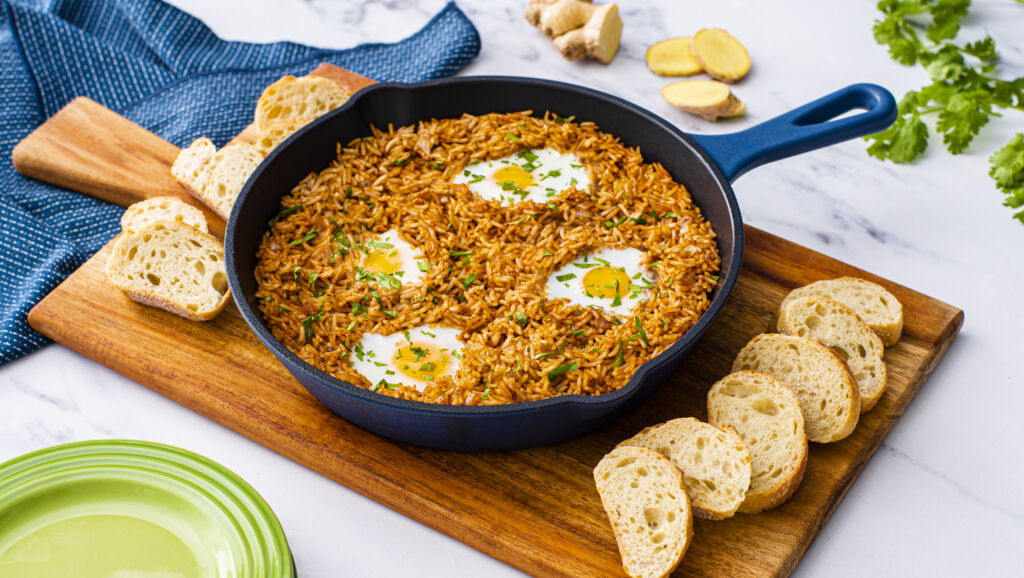 Using Eggs as a Binder
Even when eggs take a backseat in a recipe, they serve an essential purpose: they keep all your favorite grilled and baked goods intact!
Burgers: Whether you are making our Ultimate Meatless Burger or our Black Bean, Quinoa and Feta Burgers, eggs are the ingredient that holds your burger together!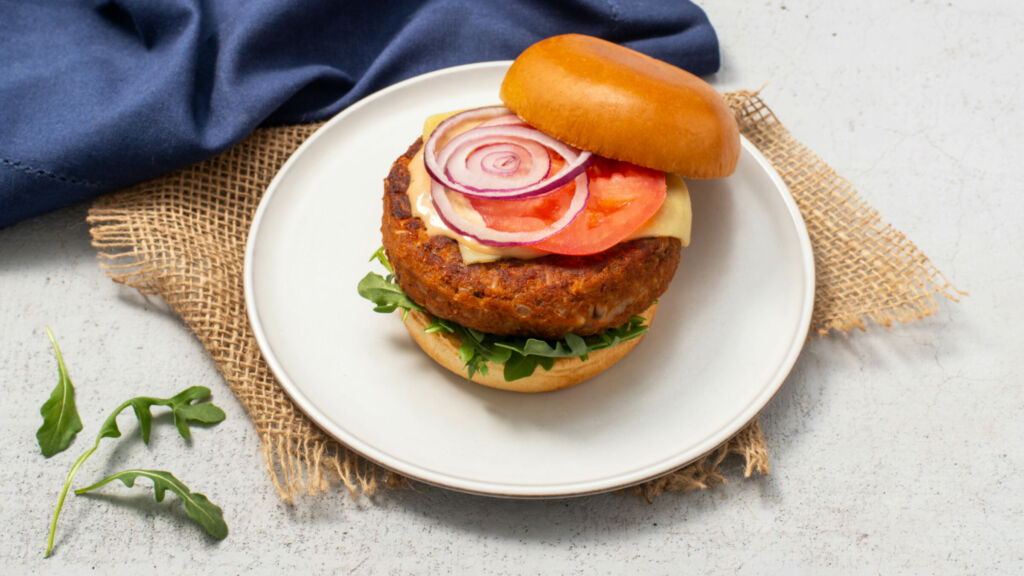 Baked Goods: From cookies to muffins, eggs keep your sweet treats from crumbling. Don't forget our delicious Cherry Rice Cheesecake: this sweet tart is all you need to finish your beautiful meal or to have a delicious snack in the middle of your day.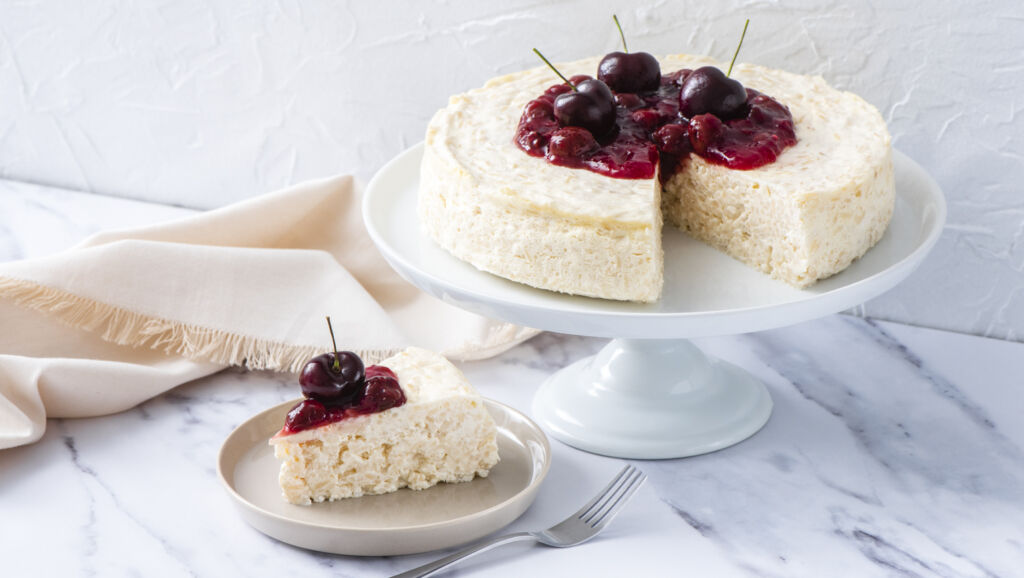 Egg Substitutes
Whether you're looking to cut out egg yolks or searching for WeightWatchers® Approved Recipes Using Rice, opting for an egg substitute may be just what you're looking for. This cheesy Eggs and Rice Supreme will not disappoint!
For even more delicious recipes cooked with all kinds of ingredients, stay tuned to Success® Rice.