Cheese is the ooey-gooey, melty stuff that causes us to break diets, grill bread, eat macaroni, and, heck, one of the main reasons we wake up in the morning! Did you know that there is even a special day dedicated to it? January 20th is the day.
National Cheese Lover's Day- January 20th
National Cheese Lovers Day is all about discovering and experimenting with cheese. Take your recipes up a notch by incorporating a variety of cheeses in different recipes, and savoring the end result. Blow everyone away with a new mac and cheese recipe by using artisanal cheese instead of the boxed variety, or you can even try to ferment your own cheese at home.
On this day, cheese tasting events are quite popular, giving newbies and connoisseurs the opportunity to learn about some of the finest cheeses in the world. Some restaurants also offer special deals on their cheese menu or have special dishes added to the menu for the day.
Some Fun Facts About Cheese
Here are some interesting things about cheese that you surely never knew before….
An expert on cheese is called a cheesemonger.
Blue cheeses are usually aged in a temperature-controlled environment such as a cave or a cellar.
Cheddar is the most popular type of cheese.
The most popular cheese recipe in the United States is macaroni and cheese.
Now that you know some more fun facts about cheese and are undoubtedly craving it for dinner tonight, let's take a look at some of the enticing recipes that Success® Rice has to offer.
Cheesy Rice Recipes
Cooking with cheese can be so much fun and the outcome of your recipe will surely be a hit with the whole family. Check out some of these delicious recipes that Success® Rice has to offer.
Cheesy Appetizers
Whether you need a little something to take to a party, or you are wanting to make yourself a snack at home, Success® Rice has the appetizers all under control.
Made with green onions, spicy peppers and fontina cheese, these Cheesy Jalapeño Quinoa Cakes with Aioli are a perfect choice for a snack. These vegetarian savory cakes are packed with flavor and can even be frozen for later use. Your future self will thank you!
Continuing down quinoa lane we come to these Cheesy Quinoa Bites. With just a couple of ingredients, these yummy muffins are perfect for a breakfast on the go or an after school snack. Loaded with broccoli and tons of cheddar cheese, your kids will not even realize they are eating their greens.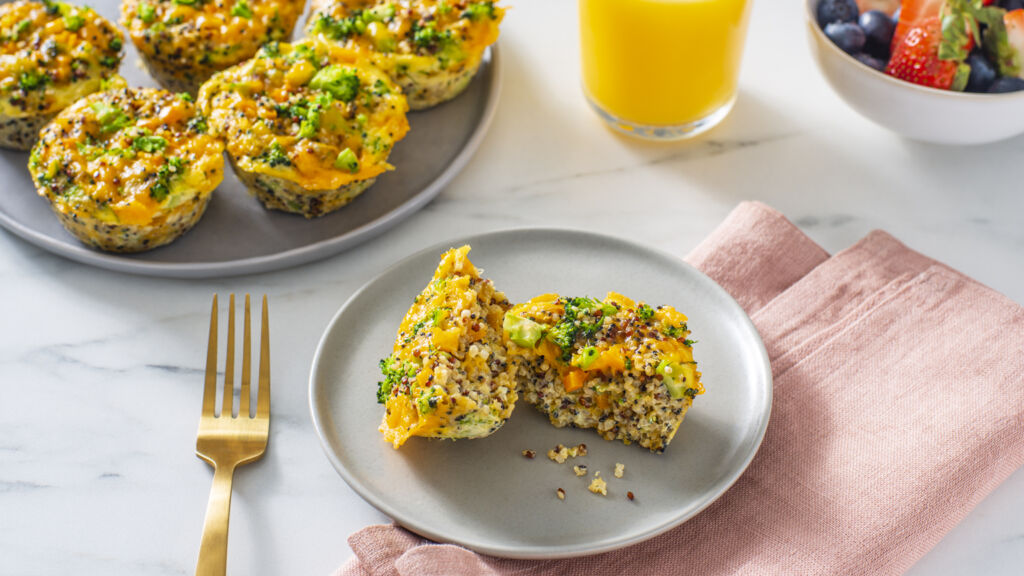 The Cheesy Appetizer Spread, is the ultimate cheesy appetizer and only takes less than 20 minutes to make. It serves as a delicious hassle free snack. Packed with cream cheese and cheddar cheese, all of your cheese dreams will indeed come true.
Cheesy Salads
These salad recipes with cheese will get you inspired in the kitchen. Whether it is melted, sliced, cubed or grated, cheese will make it better. Period. This Ham and Cheese Rice Salad takes your average antipasto salad up a notch. It is Gluten Free and has a touch of Mediterranean flare. With celery, oregano and tomato, the added mozzarella is the perfect finish.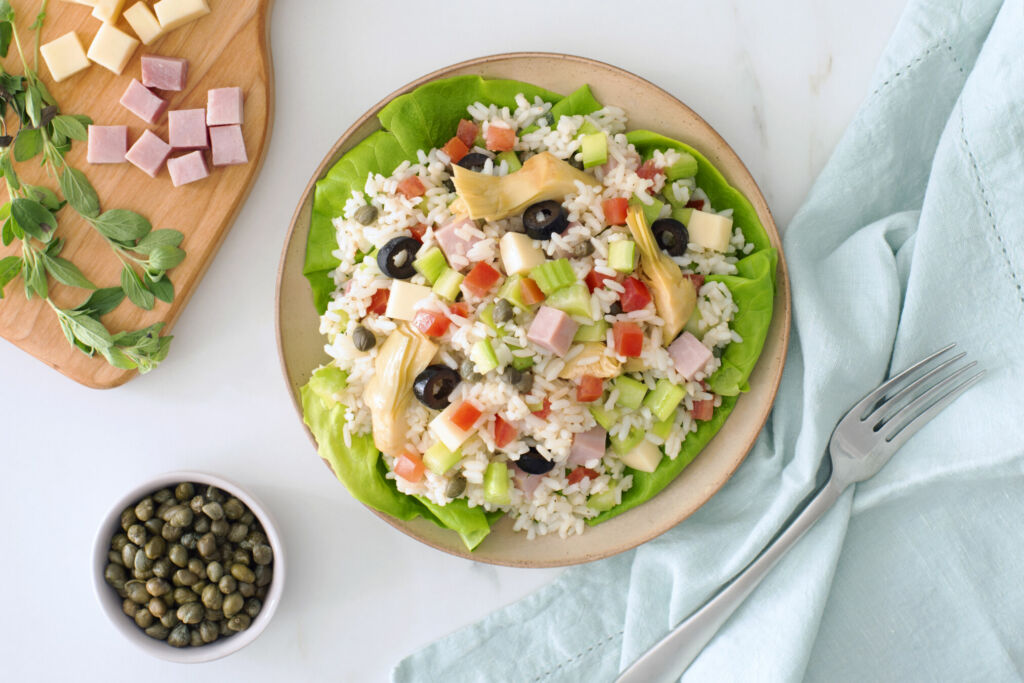 If you are looking for the perfect sweet and savory combo then look no further than our Roasted Grape and Feta Salad. The sweet grapes and salty feta combination takes the flavor coaster to new heights.
Cheesy Casseroles
There's nothing quite like pulling a casserole out of the oven and seeing it bubbling over with a hot, rich layer of cheese. Success® Rice offers decadently cheesy casserole recipes.
Made with broccoli florets, cream of mushroom soup and loaded with cheddar cheese, this Broccoli and Cheese Rice Casserole will soon become a family favorite. This one pot dish is simple yet fulfilling and is perfect for any weeknight meal.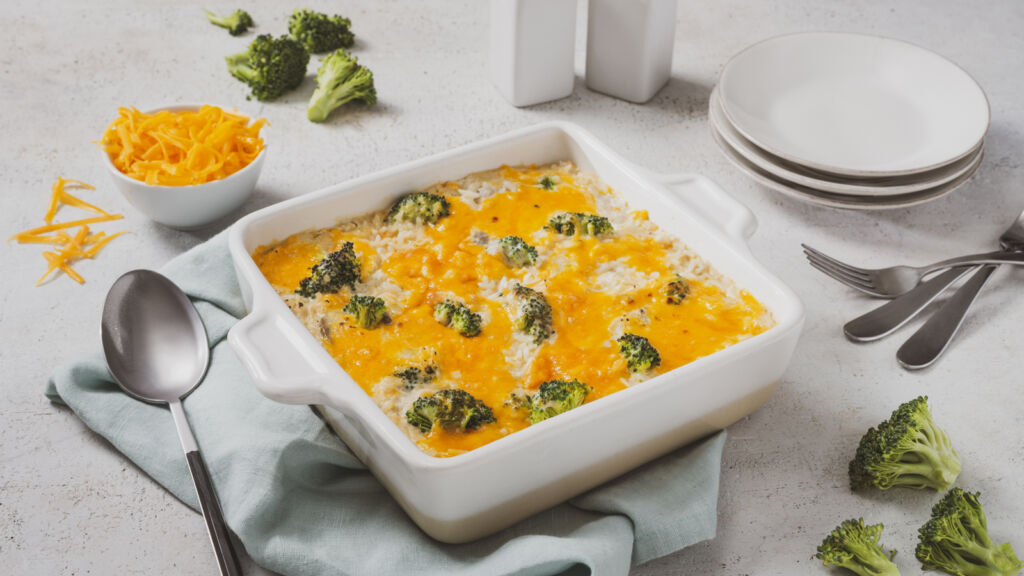 To make a downright delicious meal all you need is some Success® Rice and cheese and you are well on your way. Have some leftover rice and not sure what to do with it? This Cheesy Italian Leftover Rice Bake is the perfect way to utilize any leftover rice you may have. This recipe uses whatever ingredients you may have leftover in the fridge and one casserole dish. Quick, easy and delicious. Let's not forget the ricotta and (any other cheese of your choice!)
Another easy and convenient dinner choice is the Cheese Fondue Casserole. Ready in less than an hour, this casserole feeds up to 8 guests and is the perfect choice for a relaxing Sunday meal. Made with swiss, cheddar and parmesan cheeses it is pure deliciousness in a pan.
Mediterranean Dishes
If you like stronger tasting cheeses then this Leek, Blue Cheese and Soppressata Rice recipe is for you. This dish packs all of the Italian flavors that you love with none of the hassle. Made with blue cheese crumbles, leeks, garlic and Italian Soppressata salami, your tastebuds will be bursting with flavor.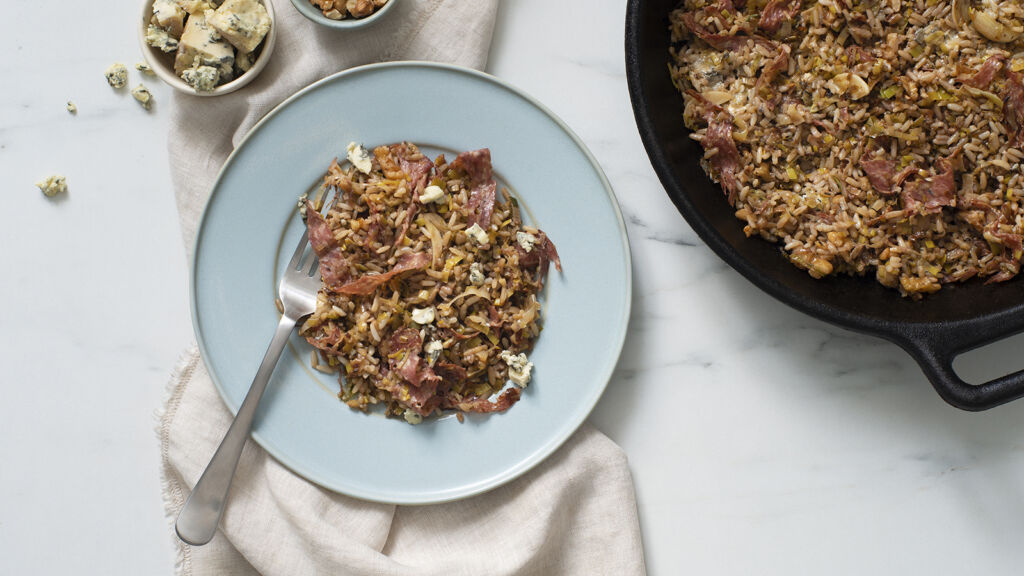 Sticking with the Italian theme, this Four Cheese Tomato Risotto is made in 15 minutes or less. For this four-cheese extravaganza, we're using a creamy cheese and tomato sauce. Full of flavor, it's like a creamy Alfredo with the addition of fresh cream and aged Parmesan cheese.
Dessert
Saving the best for last we end up with this Cherry Rice Cheesecake dessert. This spin on a timeless classic will be your new favorite dessert after just one bite. Your sweet slice of bliss will be the perfect ending to any meal.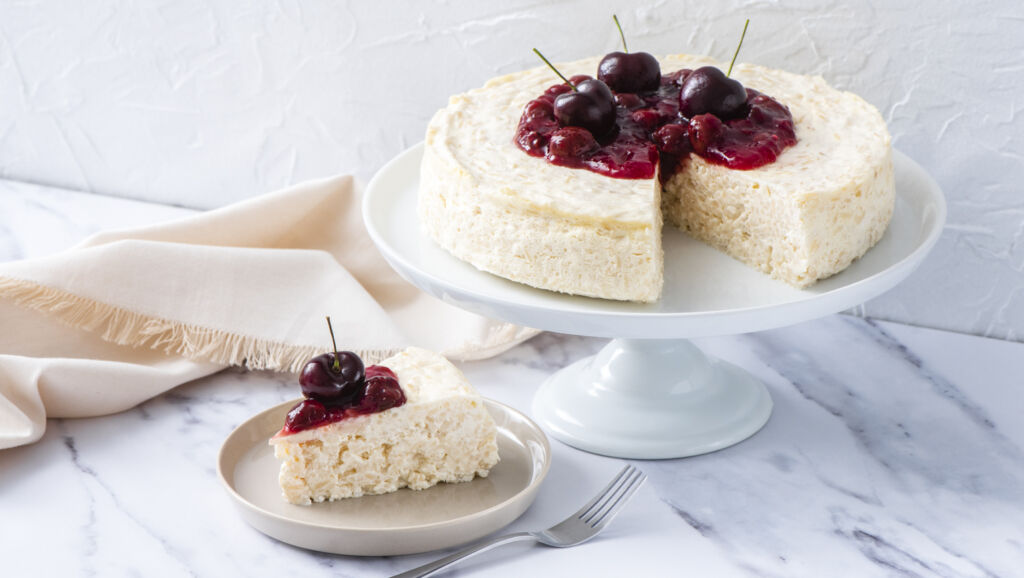 For more recipe ideas check out the Success® Rice website.