Cold weather calls for comfort food! Even if you've already got your go-to dishes, there is always room for more. In fact, we've even compiled some comfort food tips for creating your own with what you've got on hand!
Whether it's warm and cozy, smothered in cheese, or brings back just a hint of nostalgia for fun and simpler times, we've got lots of crave-worthy recipe ideas. And, the best part is that they are all made with quality and satisfying ingredients like Success® Rice and Quinoa. So, make sure to bookmark this list for whenever you feel the need for something delicious yet satisfying that you'll want to make over and over again.
Casserole Recipes
When the craving hits for something comforting, there is nothing quite like a delicious casserole bake! Take a look at our 5 tips for making casseroles and oven-baked dishes and get started with these flavorful options below.
This Broccoli and Cheese Rice Casserole is made using white rice or brown rice, butter, broccoli and melted Cheddar cheese on top. This delicious combination is baked to perfection in just about 30 minutes.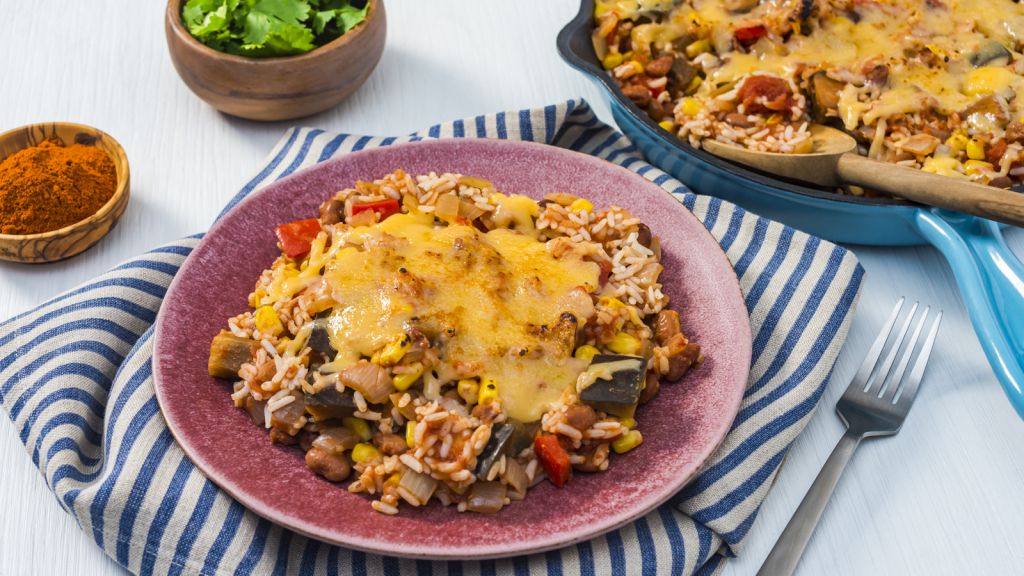 If you're in the mood for a bit more spicy flavor try this Beef and Rice Chile Relleno Casserole or maybe a One-Pot Mexican Rice Casserole using an ovenproof skillet rather than a traditional casserole dish.
Hearty Soups and Stews
When you're feeling under the weather or just need something to warm you up from the inside out, a soup or stew might be exactly what you are looking for.
Check out our favorites to cozy up on the couch:
The classic: Try our Creamy Chicken and Rice Soup using chicken broth, white rice, evaporated milk, poultry seasoning and mixed vegetables.
The meaty one: This Mushroom and Meatball Stew with Basmati Rice is a Swedish-style meatball stew with creamy gravy, and sliced cremini mushrooms and thyme.
The veggie-loaded one: Made with a wide selection of vegetables and protein-packed Success® Tri-Color Quinoa, this Quinoa Minestrone Soup is an excellent hearty choice. To make it completely vegetarian, omit the pancetta and use vegetable broth.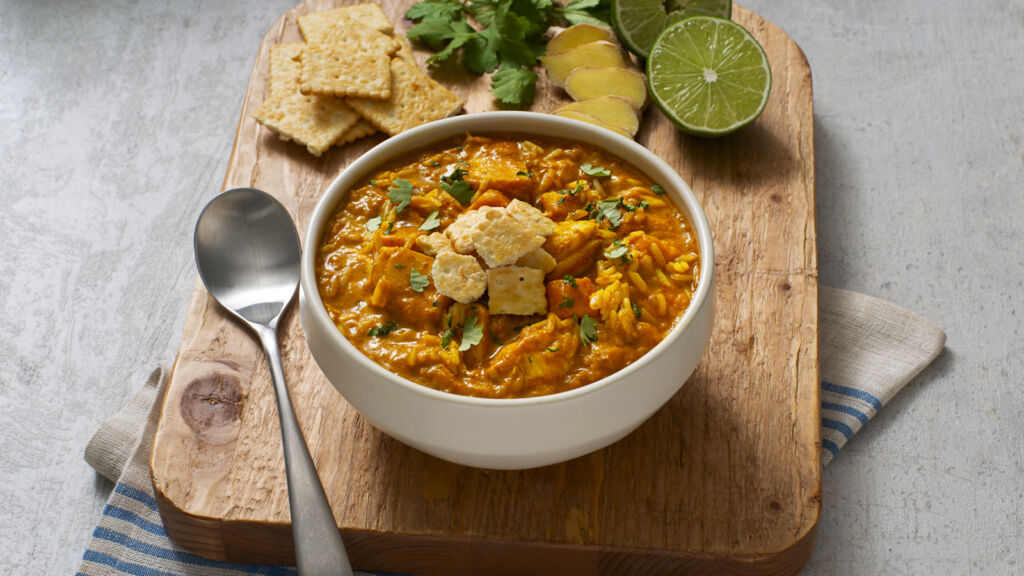 The elevated one: This restaurant-quality Coconut Cod and Rice Chowder is a wonderful meal option when you need something warm and comforting, but also want to impress any guests or family.
Oven-Baked Goodness
Straight from the oven, these homemade options are perfect for a night in without ordering any takeout or choosing less quality foods. It's what we consider comfort food at its finest!
Starting with an essential, make your own Rice Crust Pizza with pantry ingredients like eggs, cheese, white rice, onion and salt. There is no need to wait for a traditional crust to rise, make this simplified, and Gluten Free, version in less time than it takes to call up delivery. Top with any and every topping you desire. It's even great for everyone to personalize their own.
Reminiscent of empanadas or hand pies, these Creamy Chicken and Rice Popovers are like eating chicken pot pie stuffed into fluffy crescent dinner rolls.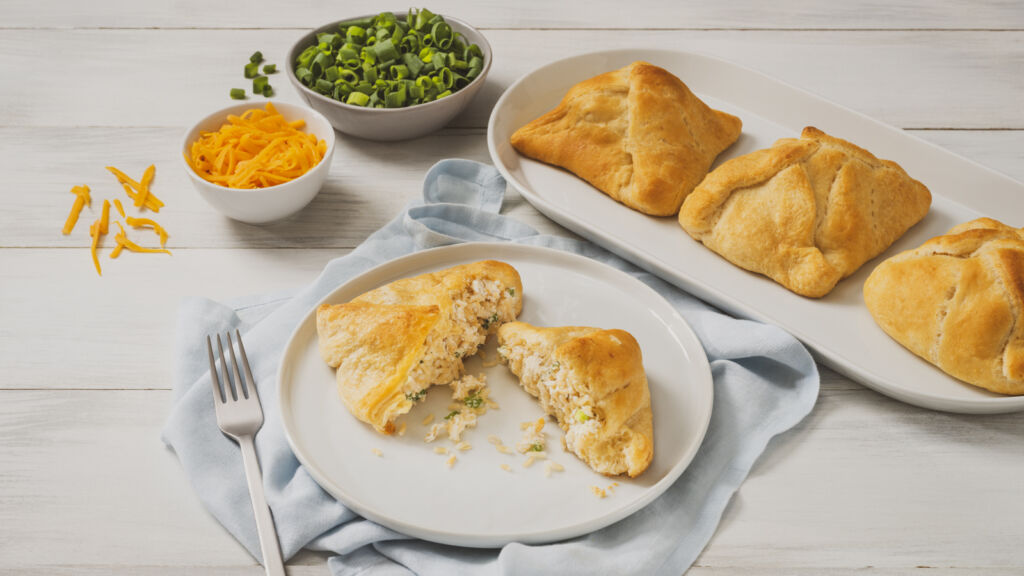 Forget the frozen taquitos, making your own is so much more delicious! Try our recipe for these Baked Vegetarian Taquitos and you won't ever go back to the store-bought variety again.
Looking for a last minute sweet treat? Try this Old-Fashioned Baked Rice Pudding using what you already have on your shelf! Combine white rice, eggs, milk, sugar, vanilla, salt and lemon peel and you've got an incredible rich and creamy dessert. Enjoy on its own or top with whatever you want, like chocolate syrup, hot fudge, fresh fruit, maraschino cherries and more.
Rice Classics
Classic dishes are just that — classics — for a reason! The next time you're craving something delicious, reach for one of these rice options that are sure to hit the spot.
The name alone of this Instant Pot Cheesy Buffalo Chicken Rice already has our mouth-watering. Made with cream cheese, ranch dressing, buffalo sauce, tender shredded chicken and aromatic Basmati Rice, you'll be wanting to make it again and again!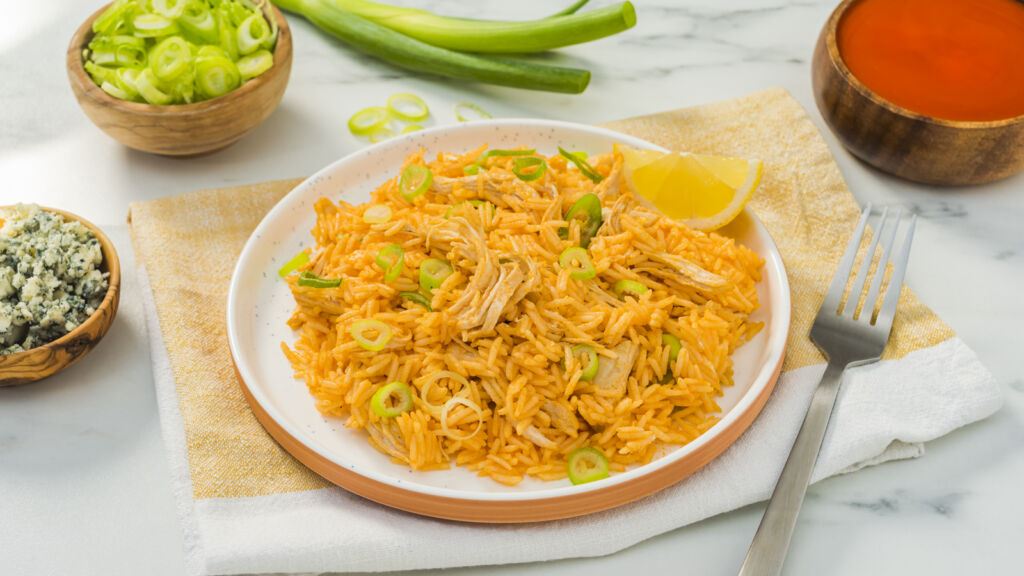 Breakfast for dinner anyone? Try this Rice and Squash Breakfast Bowl and add on a fried egg, bacon or sausage if desired!
If you love lots of spice, this New Orleans Gumbo will most definitely hit the spot with Cajun seasoning, Andouille sausage and shrimp! If you enjoy shrimp, our easy shrimp fried rice recipe is a must!
Finally, if you're craving something savory with a slightly sweet touch, this Baked Pumpkin Sage Risotto topped with as much Parmesan as you want is your go-to option.
Looking for even more comforting options? Take a look at our Success® recipe selection for all kinds of flavorful soups, rice bowls and much more.